Article Burrard Sofa Review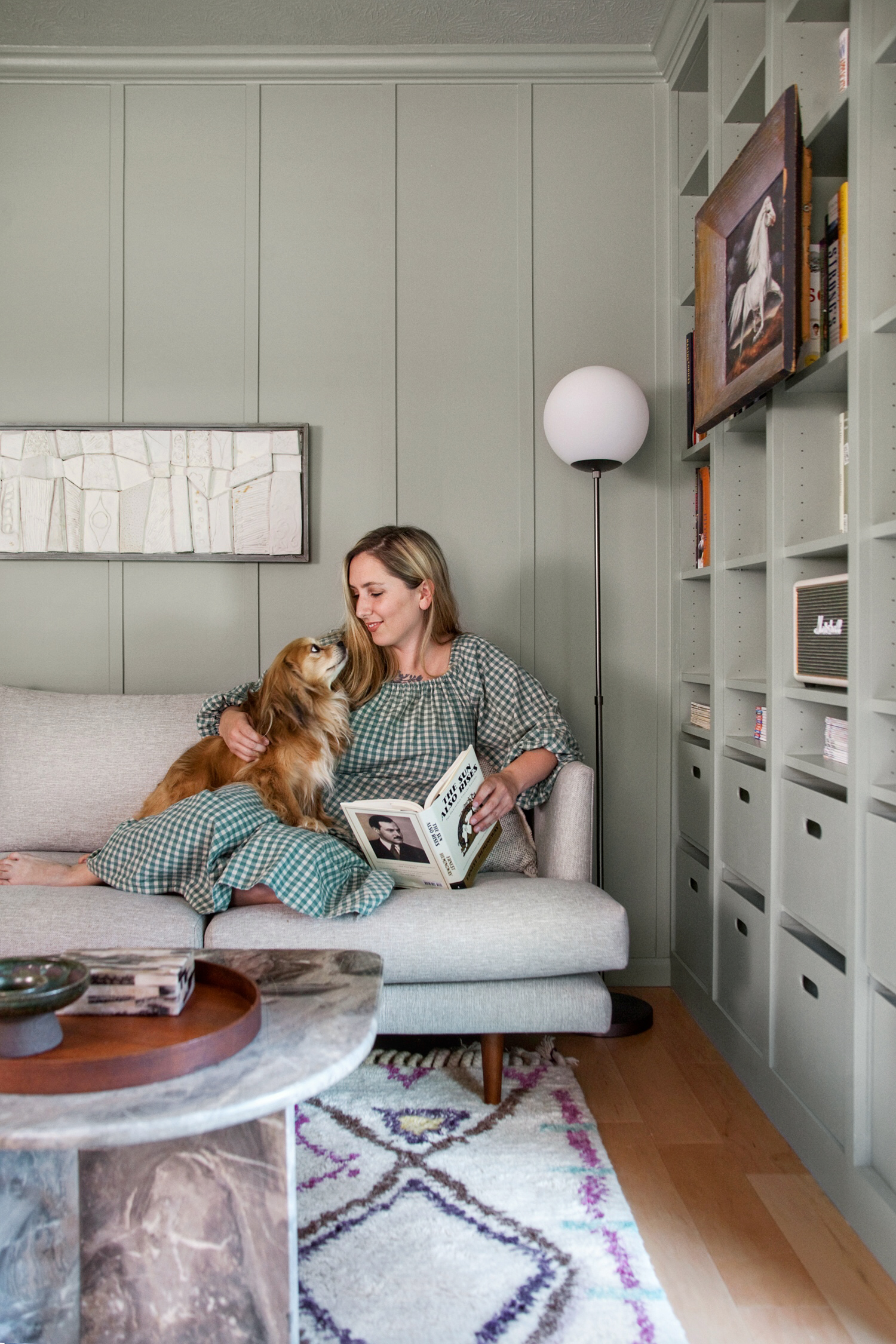 Transforming the front room of our house into a cozy study has been such a rewarding project! I've still been making minor tweaks to the space since sharing its grand reveal last month, but I wanted to take some time to talk to you all about what we think of our Burrard sofa from Article. So many people have been reaching out on Instagram to ask me what I think about it, but I think I ought to say a bit more than "We like it!"
When selecting a sofa for your home, there's quite a bit to consider. Before choosing the Burrard sofa, I considered the ideal sofa size, seat depth, arm thickness, and upholstery fabric for the study. I wanted to talk about what I was looking for in this space, and hopefully it will help you if you're embarking on your own sofa shopping adventure!
In the interest of full disclosure, you should know that Article provided me with this sofa in exchange for images and blog post material for the study makeover series that I shared at A Beautiful Mess. But I can assure you that all of my opinions I'm about to share are authentic and honest.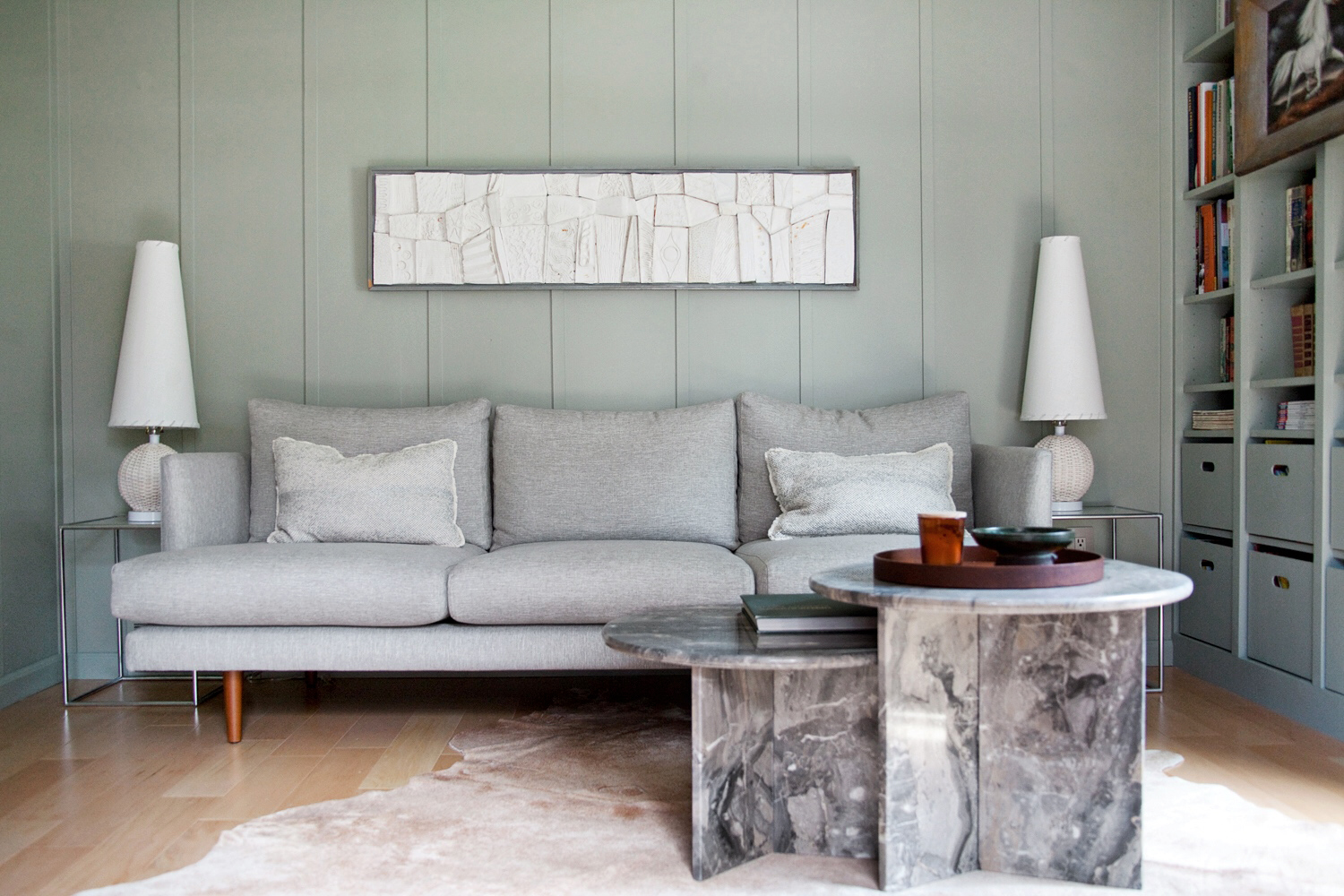 1. Sofa Size
Although the study is a relatively small room in our house, I knew I wanted a full size sofa for napping and sharing with the entire family. Article has a variety of full-size sofa lengths to choose from, and some smaller versions of those sofas too. There's a smaller version of the Burrard, but I ended up going with the full-size for this room and then selecting smaller end tables so the space wouldn't feel crowded.
2. Sofa Bulk
Sofa designs vary quite a bit when it comes to arm and back thicknesses. I knew I didn't want to waste any space with a bulkier back and arms, so I checked out the dimensions listed on Article's website for each sofa. The Burrard had some of the slimmest arms and back of all the sofa styles. The slimmer arms also made the Burrard feel more sleek and sophisticated.
3. Seat Depth
Because this sofa would be primarily used as a place for cudding up with a book, and often sharing a seat with our kids, I knew I wanted a sofa with sufficiently deep seats. I liked the look of Article's Parker sofa, but after comparing its seat depth to other seats in our home, I realized I wouldn't be as happy with its depth. If I was designing a room to function more as a sitting room, and less of a spot to really cozy up, the Parker maybe would've been a better fit.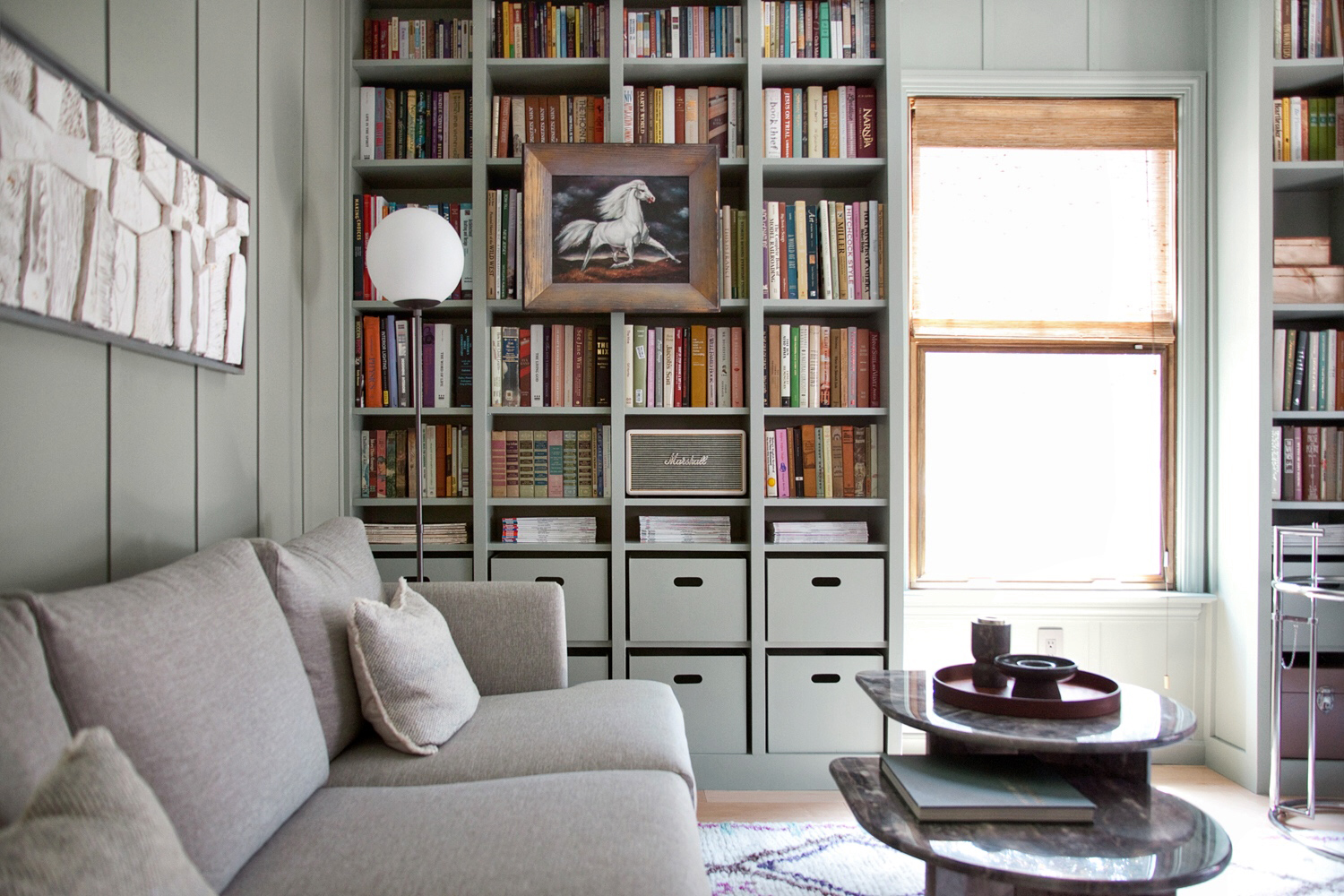 4. Comfort
When it comes to the comfort-level of a sofa, people are surprisingly varied in their opinions. I like to have a bit of something to sink into, mostly at my back, but I know other people like a ton of cushion. I suppose I fall somewhere in the middle with wanting firm/soft cushions. For me, comfort is more about proportions, such as the depth of the seat and height of the back.
The Burrard's cushions were actually super firm when the sofa arrived, and I was a bit nervous. What have I done?! But as we used the sofa occasionally over the course of two months, they softened up a bit and now they feel perfect. The back is much more cushiony, but it still maintains its shape and doesn't slump or look sloppy. I'm really happy with it now.
5. Upholstery
When you think about a study, usually worn leather furniture comes to mind. I had it stuck in my head that we just had to get a leather sofa for in this space, but in the end Phil said he preferred fabric to leather, and I had to agree. When faced with the choice between snuggling up on a leather sofa or a fabric one, we'd choose fabric every time!
Fabric isn't usually as rugged as leather, but you can order fabric samples from Article if you need reassured that the fabric thickness will last well over time. I've had no pilling issues with the seasalt gray upholstery fabric of our Burrard, and while it's soft enough to the touch, it seems like it will hold up well over time. In the past I've sprayed my sofas with Scotchguard to protect it from spills and stains, but since the Burrard's cushion covers are removable, I'm not too worried about messes. Besides, this is a less used room in our home, so it's less likely that stain issues will happen in here.
6. Sofa Color
This is a highly personal choice, and is usually influenced by the design of the room. I love using slipcovers for furniture, so I wasn't too trigger shy about committing to a sofa color. In the end, I felt like gray was a safe color, and it gave me a lot of options for coordinating accessories. I was a little disappointed that the fabric color was cooler than the gray that Article's website shows, but not enough that I felt like I couldn't be happy with it in my home. Of course, I could've ordered fabric samples ahead of time, but I probably still would've gone with the seasalt gray.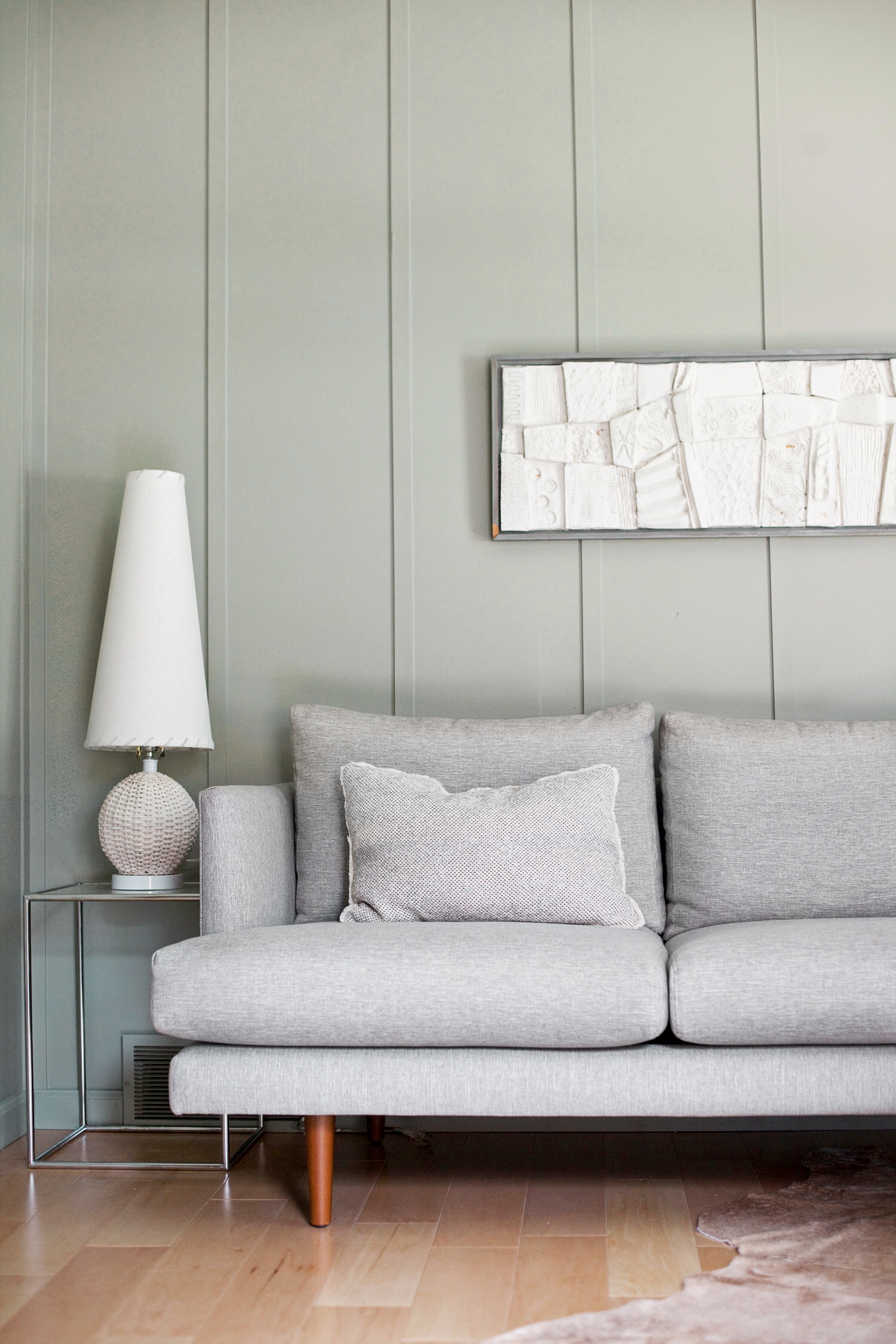 Let me know if you have any questions about Article's furniture or the Burrard sofa! I'm also working with Article for our outdoor project, and I couldn't be happier with my selections! I'm excited to share that space soon. I'll also be sharing an update on the adjustments I've made to the study soon. I know you're probably thinking I should leave well enough alone, but I can't help myself! :)