Daddy-Daughter Dates — A Guest Post by Phil!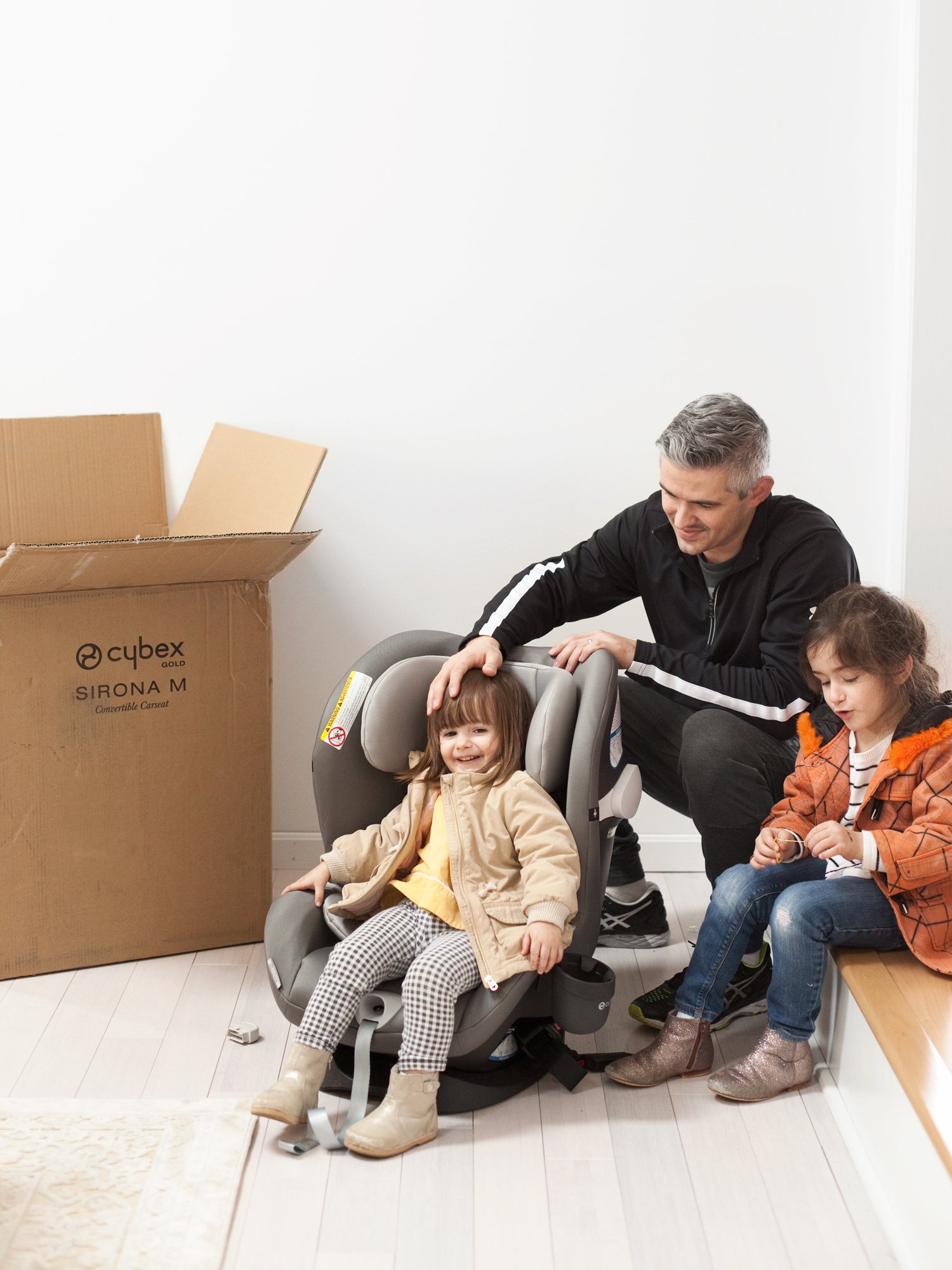 Today I'm excited to share a little post from Phil about Daddy/Daughter dates! Everyone who meets Phil loves him, so you can imagine how much our two girls adore this man. He has a lot of kindness and wisdom to share with the world around him, so we thought it would be a great match for him to talk about taking care of his girls in a post sponsored by Cybex, the creator of the Sirona M, an inventive convertible carseat with advanced SensorSafe 2.0 technology. I'll share more about it at the end of this post! But first, let's hear from Phil!
Daddy-Daughter Dates
"Being a father is one of the greatest joys and blessings in my life. I am convinced that I have an awesome opportunity to raise up my daughters, teaching them right from wrong, and giving practical advice along the way. That's one of the reasons why I decided to incorporate 'Daddy-Daughter Dates' with my girls. I will regularly take either one or both girls out for a short period of time and will focus solely on them. Most of the time, this includes a trip to Chick-fil-A and often, we will end up at a local park. The girls get so excited when they hear that there will be a date with Daddy soon. These dates have become one of the most joyful and meaningful times in my relationship with my girls.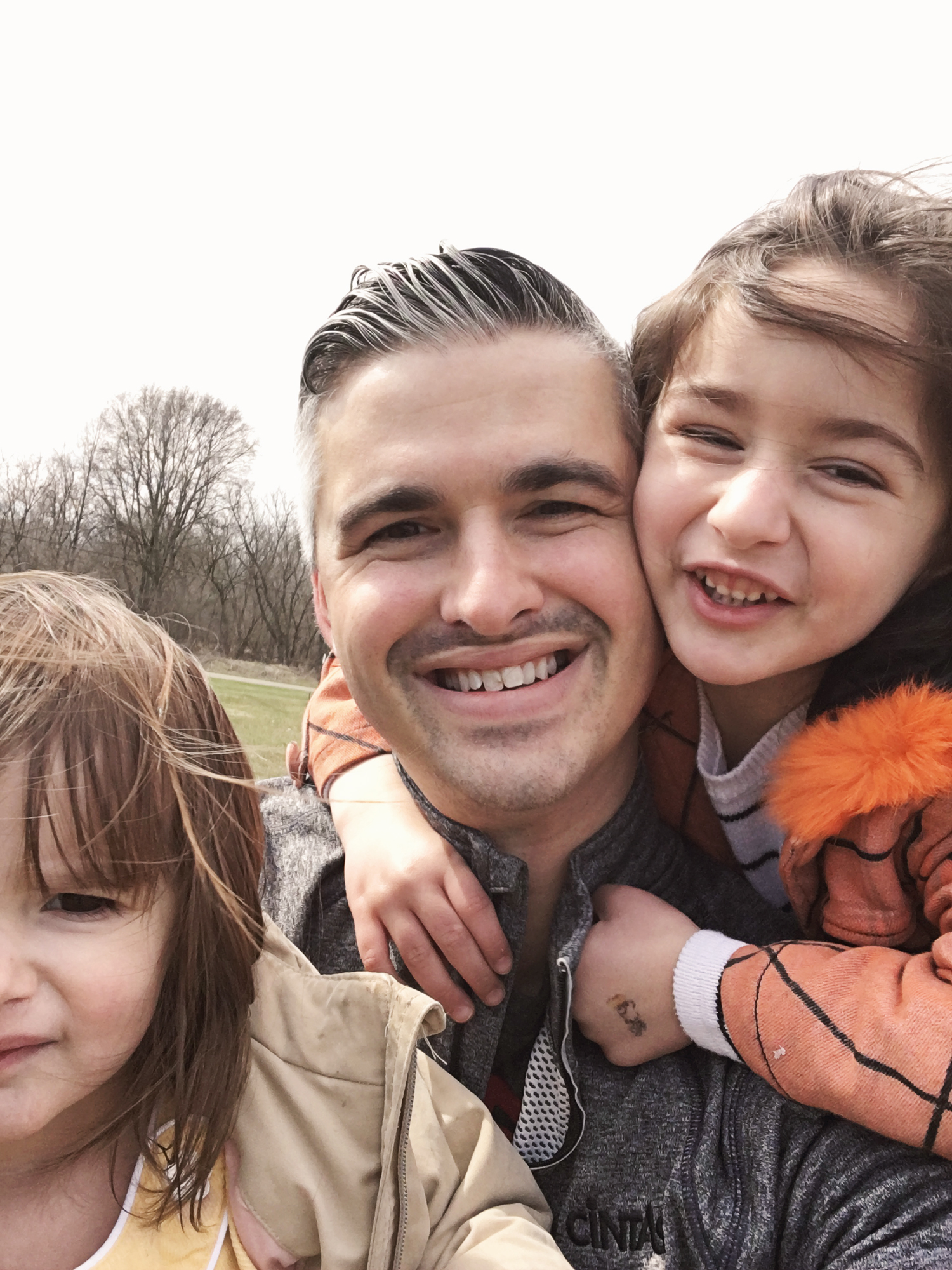 "During our Daddy-Daughter Dates, our conversations can range from 'What are we doing tomorrow?' to 'What if there was a dinosaur that was bigger than our house?' to 'Why do people die?' Yes, being the father of two young daughters is quite an experience.
One of the most important topics of conversation is centered around how to be adventurous and have fun, while still being safe. It's always nerve-wracking when your child is climbing up the playground equipment for the first time and they say, "I CAN DO IT MYSELF!" So I stand there, ready to catch her, as she climbs up. And I will tell you, there's nothing more rewarding than seeing the joy on my daughter's face when she exclaims, "I did it all by myself!" I won't always be there to catch them, though, so part of my goal for our dates is to prepare them to make wise decisions for themselves.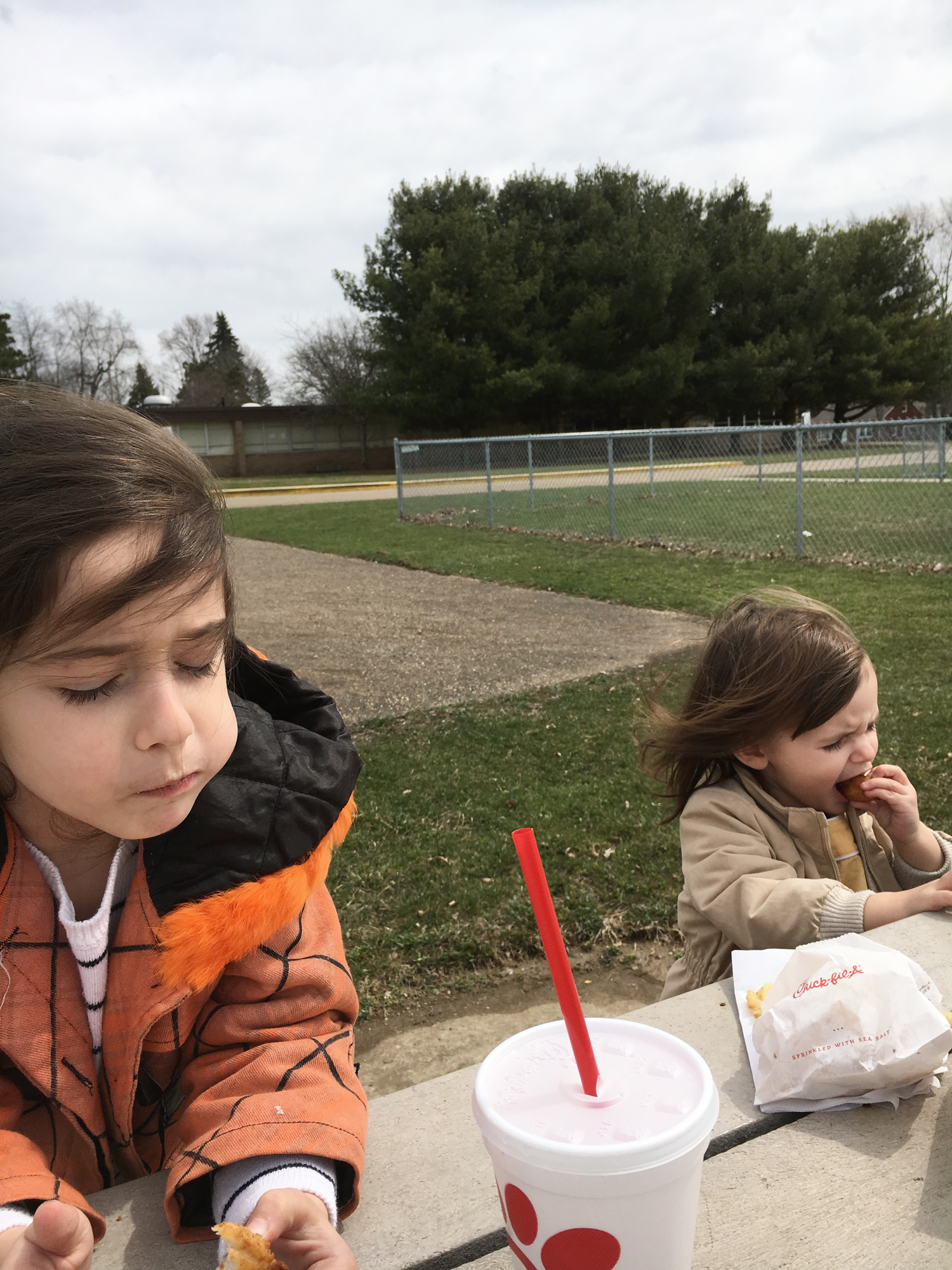 "I know that right now, my time with Lucy and Juniper is mostly fun— filled with chicken nuggets, fries, swings, and slides. But I also know that later in life, my girls will have more on their minds than playing tag with Daddy. They will have questions about what to do after high school, what they believe about life and faith, and how to decide if the guy they like is "the one." By establishing a framework early on in their lives, my hope is that my daughters will feel like it is natural to share and ask questions about these and many other topics in life. Ultimately, my goal is not to tell them how to live their lives, but to be there for them, as someone they know will listen. This time is all about them. By asking leading questions and letting my girls come to their own conclusions, they will be able to make thoughtful decisions when I'm not there to talk things through with them.
"Through this process, I know that I probably won't carry this out imperfectly and I know that there will be bumps and rough patches along the way. However, this one thing I know for certain: I will never give up on my daughters and will always be there for them, no matter what the future holds. Besides my wife, my daughters are my greatest treasures, and I will forever cherish these times."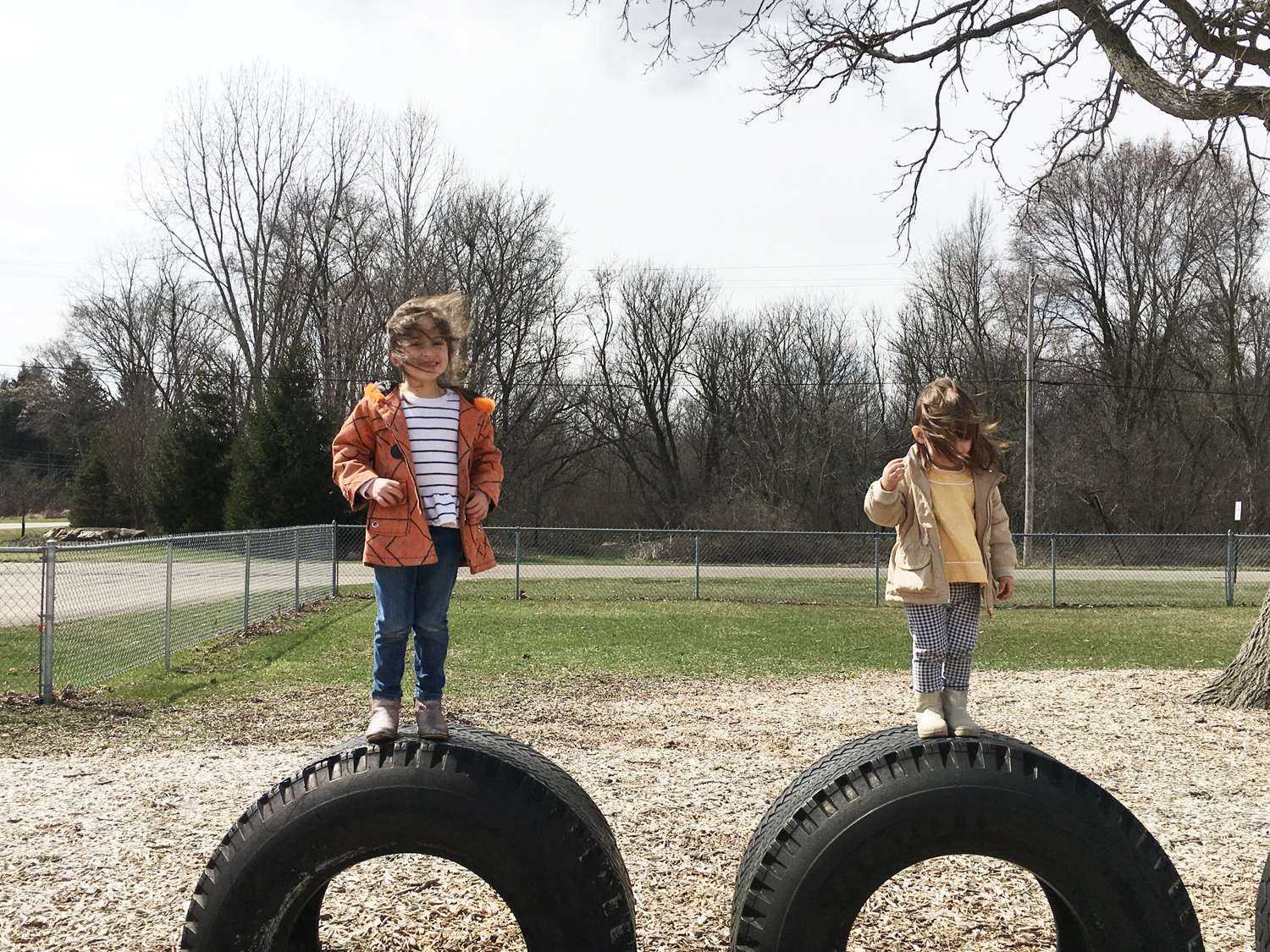 I'm so thankful that my girls have a wonderful and involved man of God as their father. Not every family has that, but the premise of Daddy-Daughter dates can work well for moms, grandparents, and mentors too! Recently I realized that I need to be just as proactive as Phil in building the foundation for a strong relationship with my girls, outside of the day-to-day conversations over breakfast and frustrations with getting them dressed and asking them to clean up their messes. So sometimes Phil and I will split up the girls and go on individual dates with them at the same time, making that time all about them and what they want to do and talk about. We try to do this once a month, and Phil will often go out with the girls when it's nice out and I have some work I'd like to catch up on. These dates with our girls have been such an enriching part of parenting!
The Cybex Sirona M with SensorSafe 2.0 Technology
Sometimes parenting can be nerve-wracking, so I'm glad to be equipped with tools to keep our kids extra safe, like our new Cybex Sirona M carseat. Besides the comfortable design and standard safety features like an adjustable linear side impact protection system and the 12-position heigh adjustable headrest, the Sirona M also has SensorSafe 2.0 technology that monitors the well-being of kiddos in the seat.
The SensorSafe 2.0 technology is a sensor inside the chest clip of the carseat that, when activated, alerts you when there are unsafe conditions for the child in the seat. There is a small vehicle receiver that is installed in the vehicle OBD2 port which sounds the alert through your vehicle's stereo system or through your cell phone, which can be a good option in the event that you are a passenger, or a preoccupied caregiver may forget about a sleeping child in the vehicle. The alerts range from letting you know if the child has been in the seat for too long, to if the temperature is too warm or too cold, or even if a child unbuckles themselves while the vehicle is in motion. The SensorSafe app has helpful how-to videos for utilizing the safety technology, and it also provides guidance on installation, FAQ's, and more.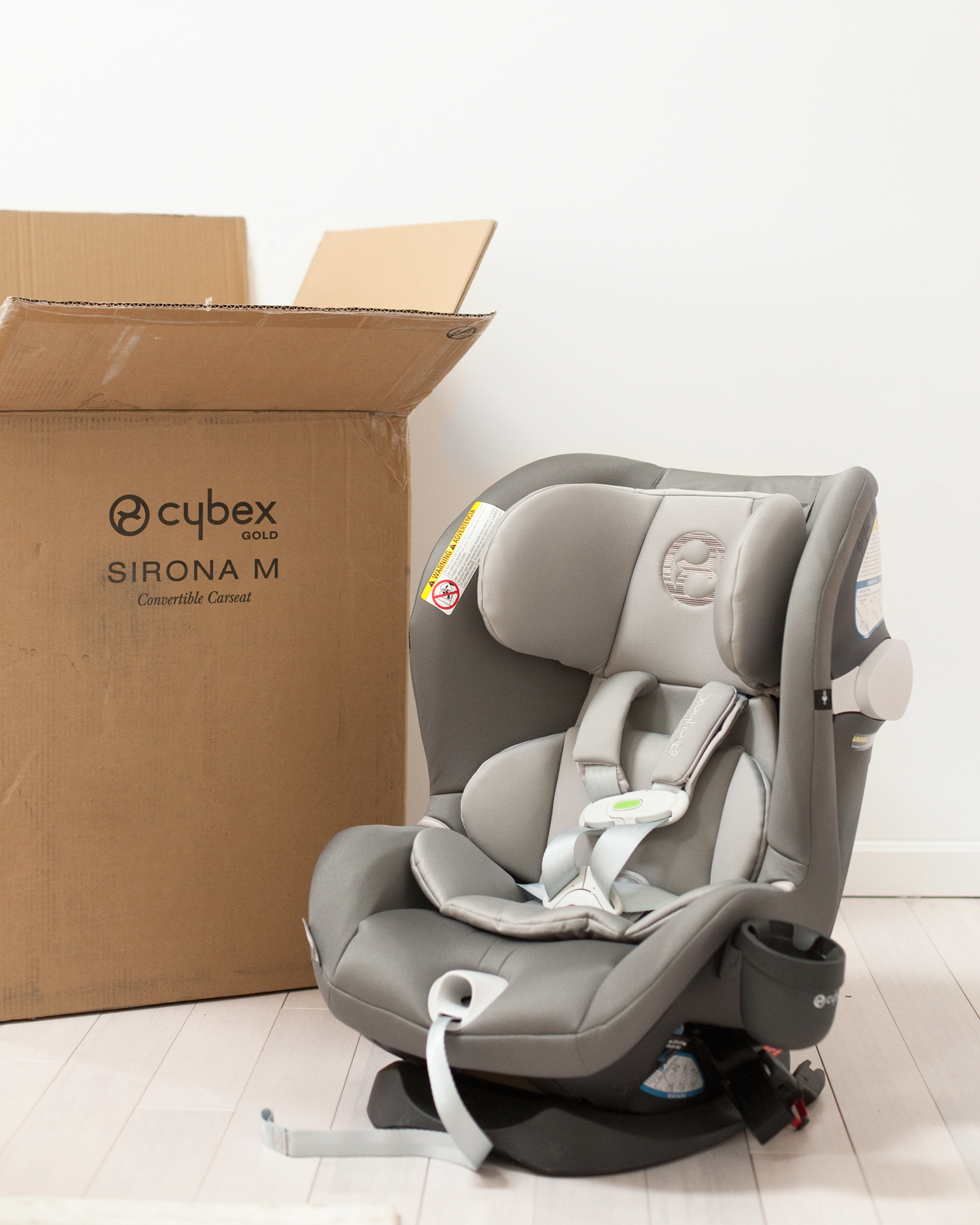 Thank you to Cybex for kindly sponsoring this post. All opinions are 100% honest & completely my own.