Kitchen Shelving + Holiday Table Decor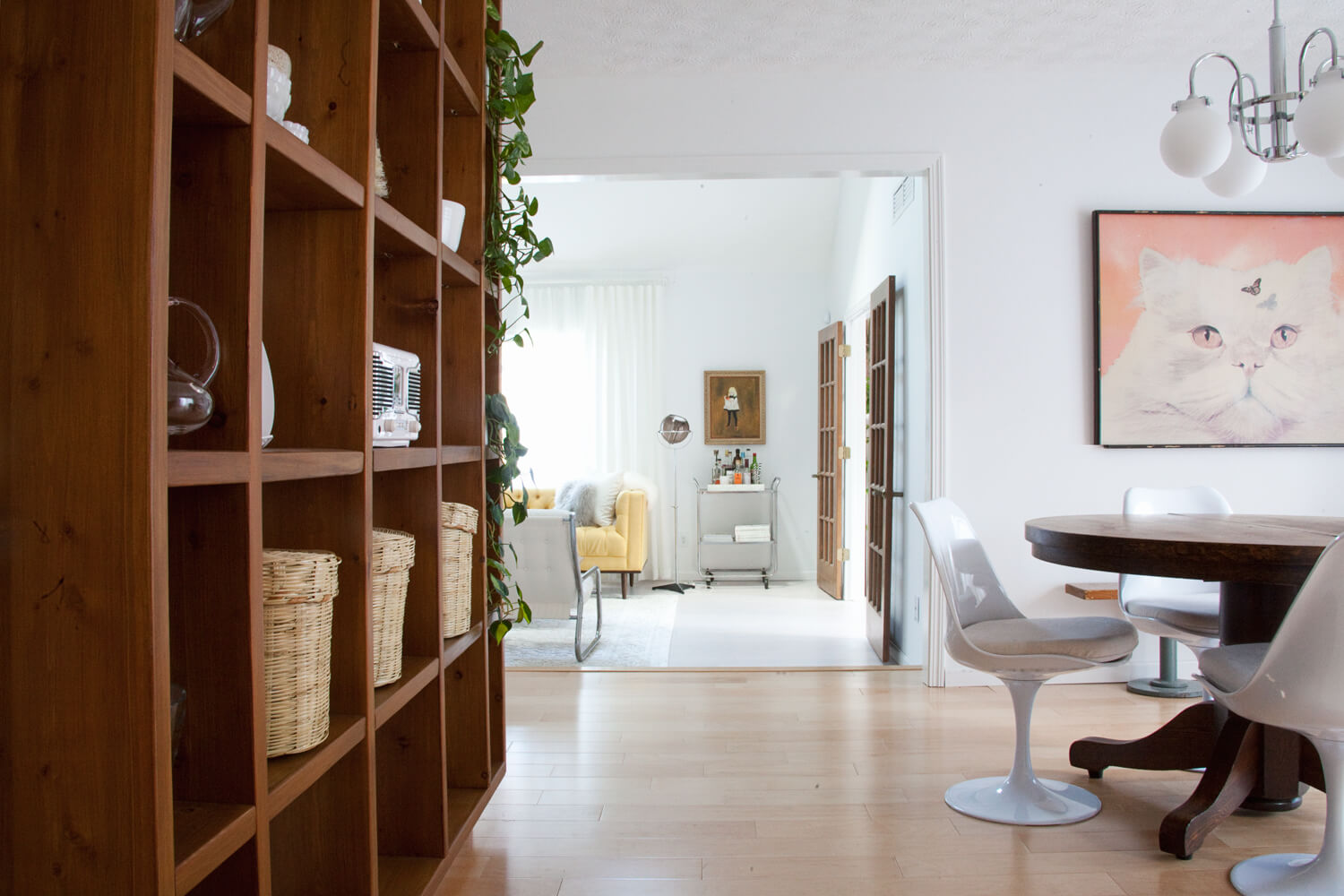 At long last, I'm ready to share the full tutorial+tips for building this wall of shelving! I built this entire thing completely by myself, and yes, you can too! I was able to use construction-grade pine lumber, but a lot of elbow grease and a few tricks helped make them look much nicer. I shared the entire process at A Beautiful Mess, so head on over to check it out if you're keen!
Another fun project I shared at A Beautiful Mess this week is this fun mandarin tower table centerpiece. This craft was a huge hit at our house, as Lucy was able to make one without any help from me (shocked my socks off!), and the girls loved plucking mandarins from the tree to have for a snack.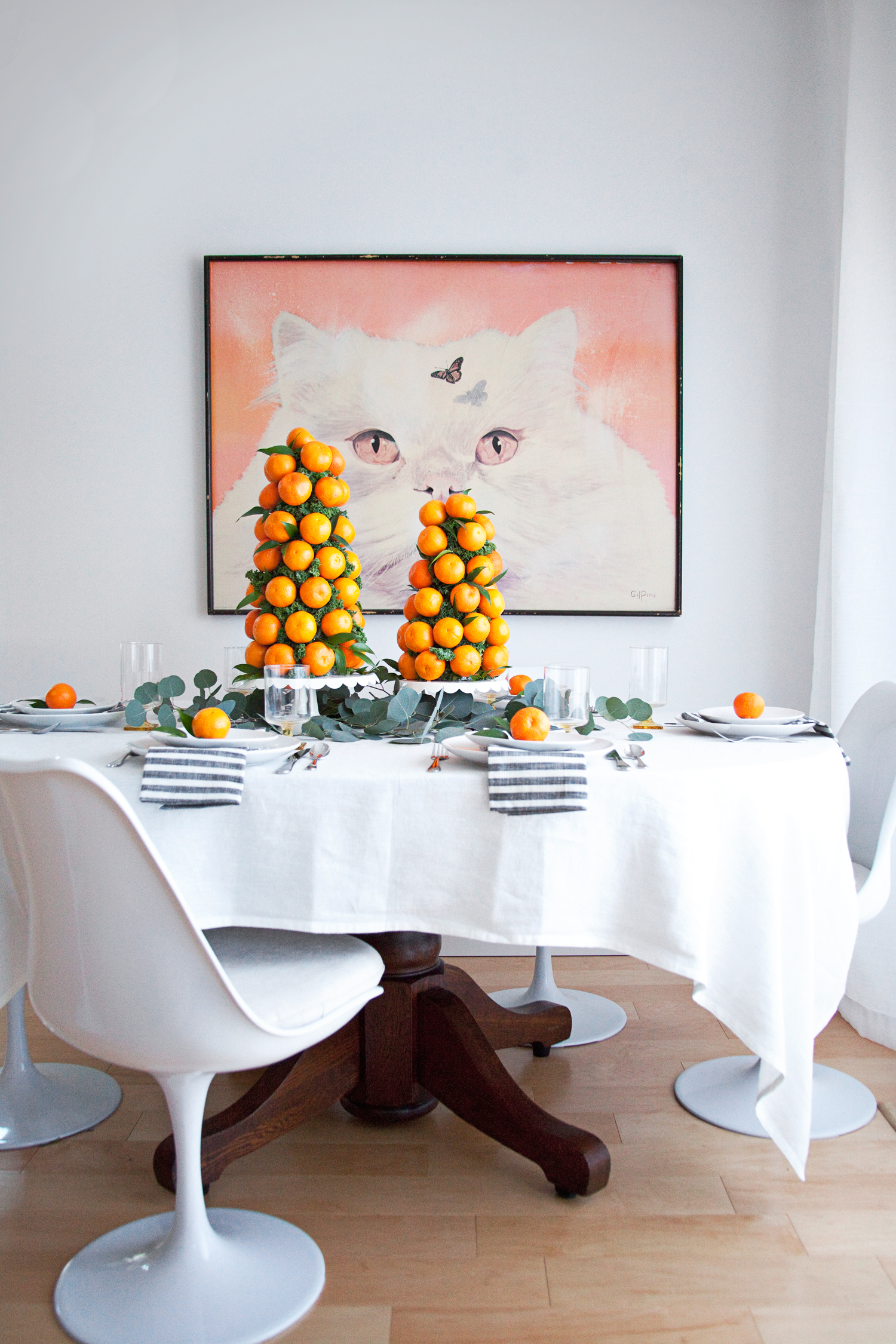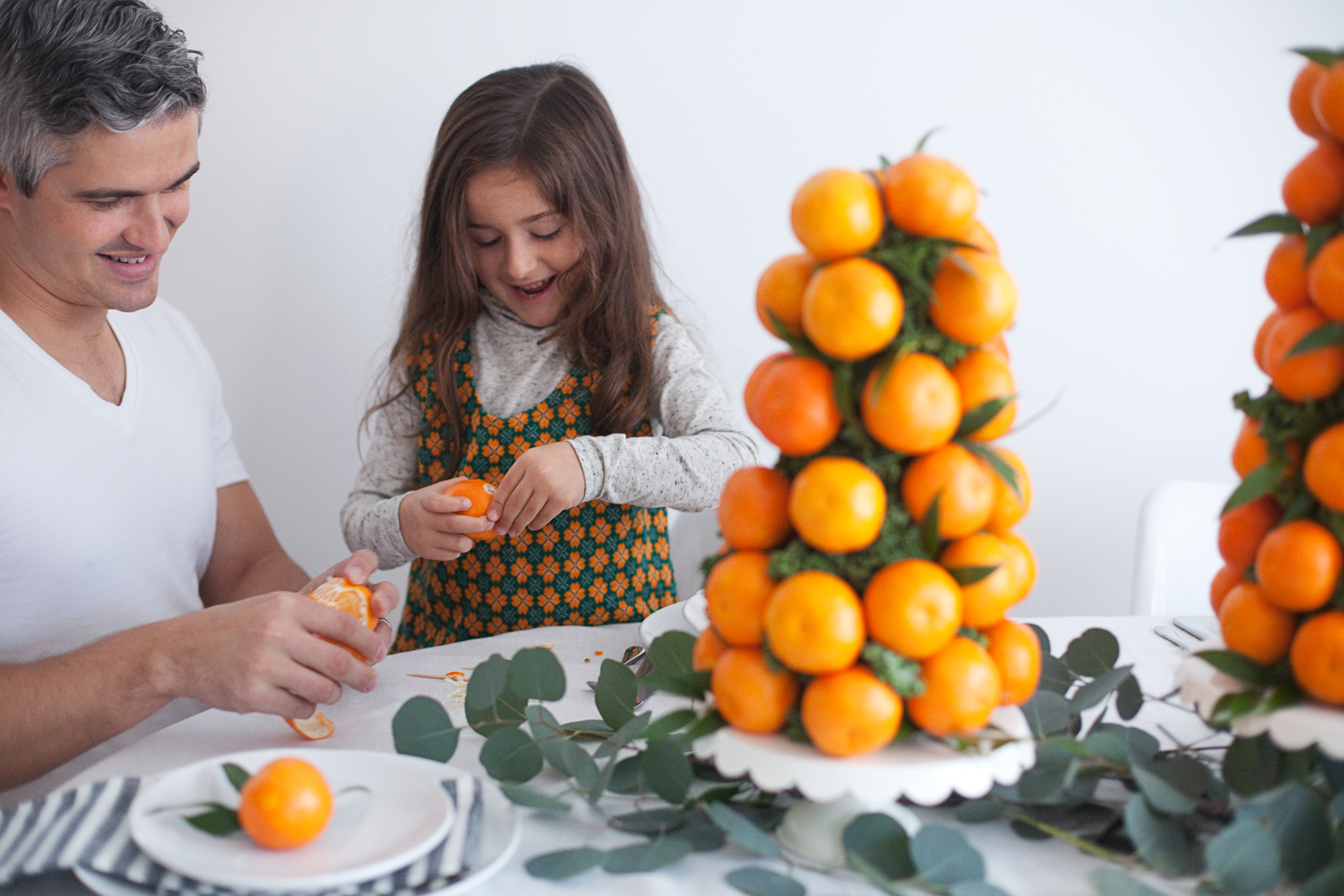 We're hosting a gathering on New Year's Eve, and I think we'll make a couple more towers for decorating our snack spread. They look so fancy, but they're simple and economical to make.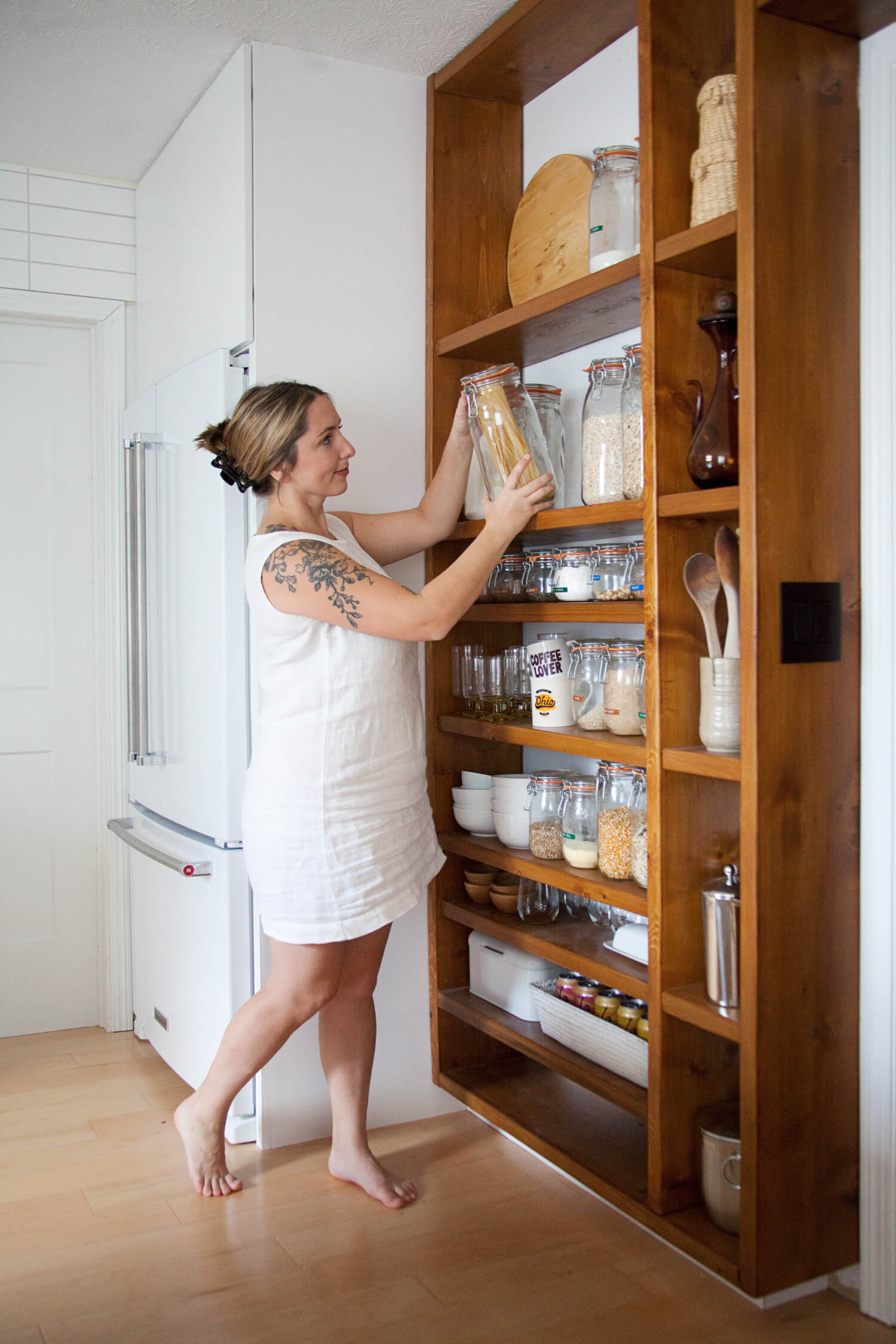 Same for my shelving system! Well, okay, so it's not exactly simple. But as far as woodworking goes, this is pretty straight forward. If you end up building something similar in your own home, I'd love for you to share it with me!
We're very eager to finish up the last details of the kitchen project, which seems to be dragging on and on. It's so tricky when you're working on two spaces at once. We also have just finished up the living room completely (!!!!) and I'm sooo excited to share that with you very soon. Home renovations are exciting, but man, they are all-consuming. I'm ready to finally decorate for the holidays and take a little breather from all the drywall dust everywhere!