KIDDO CRAFT | Abstract Art!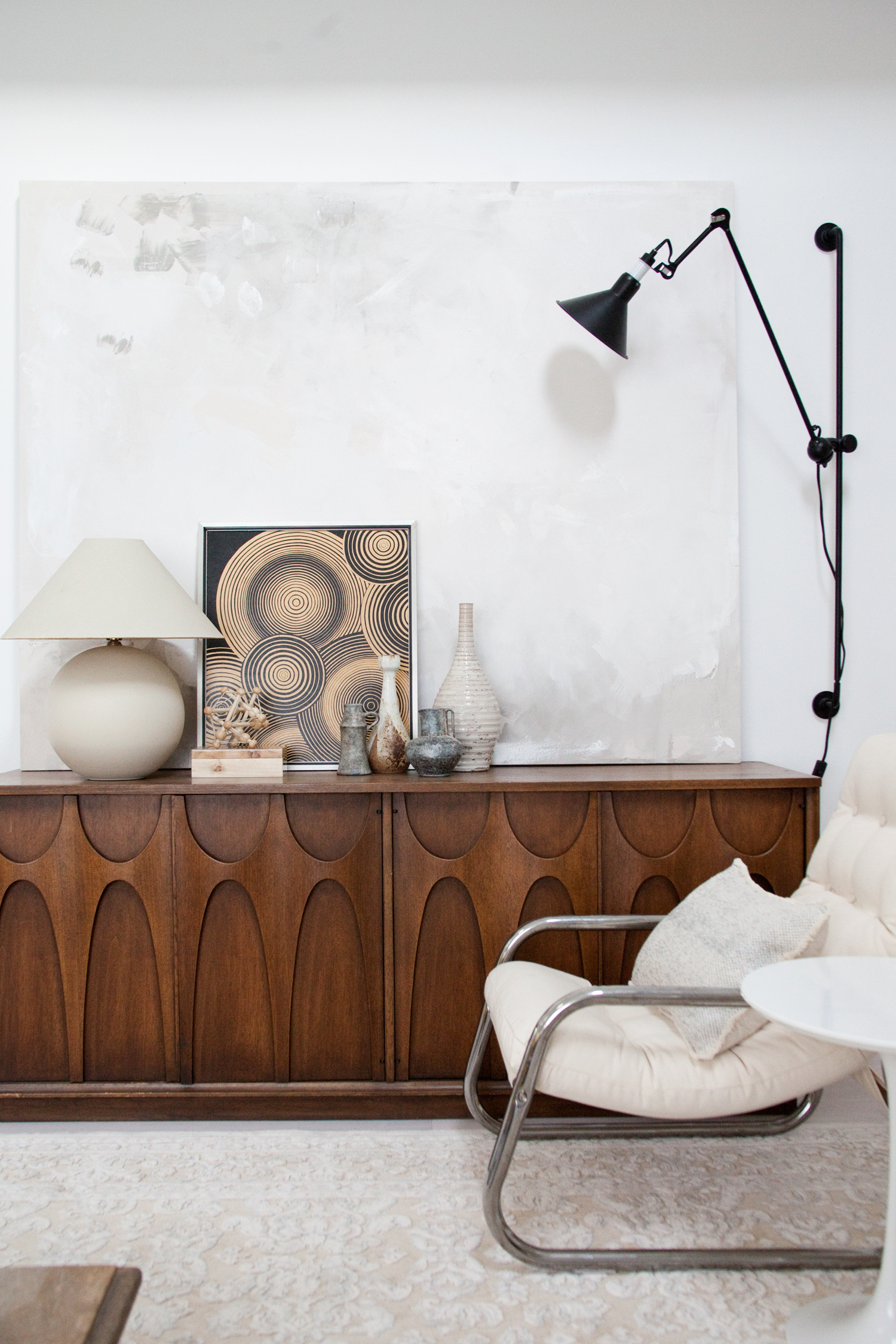 When planning out the decor of our living room, I knew I wanted a large, minimal, mostly white abstract art piece to go above the credenza, sort of to anchor the space, since the wall is just a large mass of whiteness. Realizing how expensive original art can be, and how difficult finding the perfect oversize print can be, I decided to make my own! Well, sort of. I commissioned my children to paint an abstract piece for me.
Of course, when you commission your children to make art, you never know what you're going to get. I was a little nervous, but I figured, hey, if we hate it, we can let them paint over it until we like it! Which is sort of what I did anyway. Here's my experience…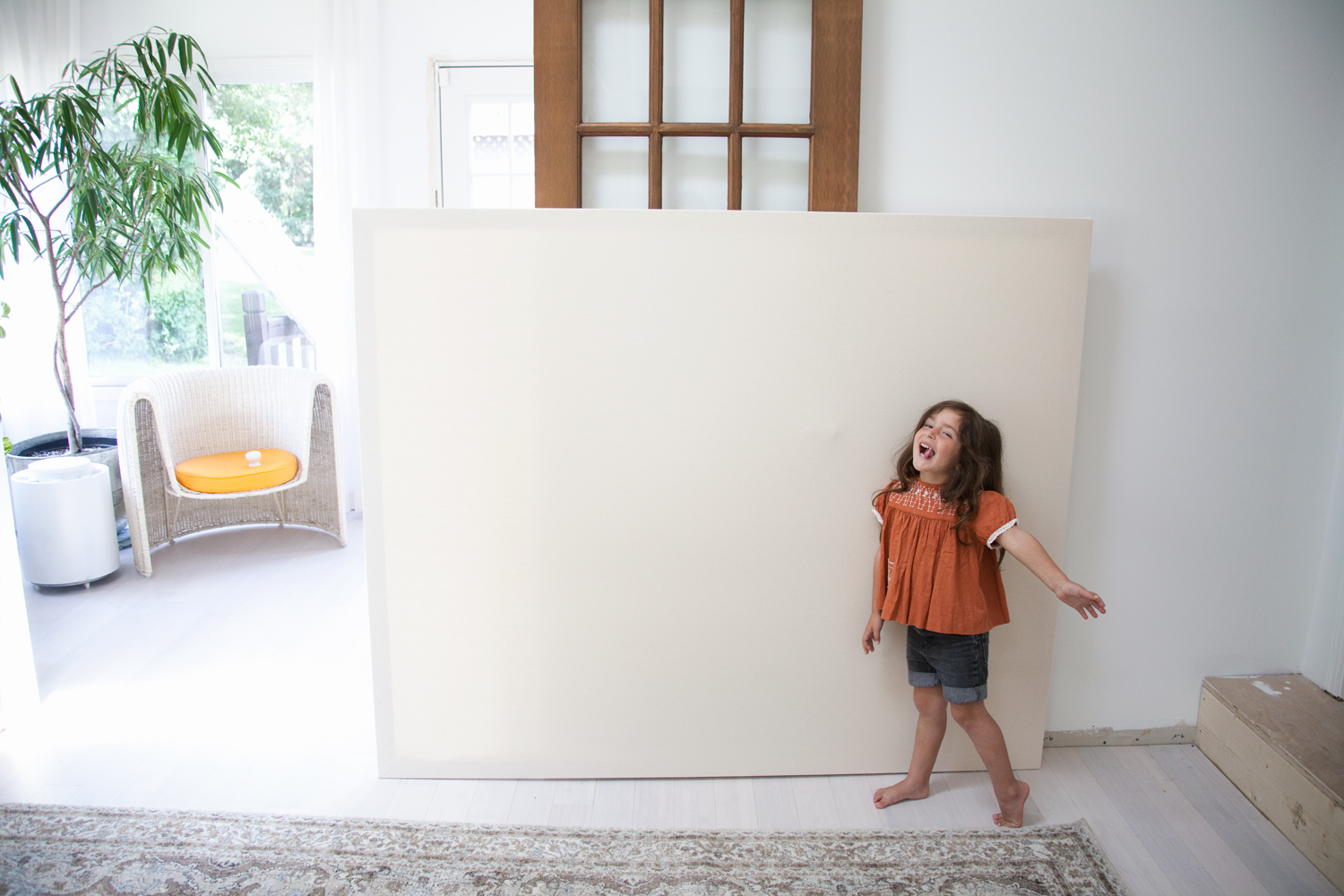 I purchased large canvas stretchers from a local craft/art supply shop, and a piece of canvas by the yard. I used my staple gun and clamps to stretch the canvas across the wood frame, then rolled over top of it with some wall primer, because we always have plenty of it around, and I didn't want to have to buy a ton of gesso to prep the canvas.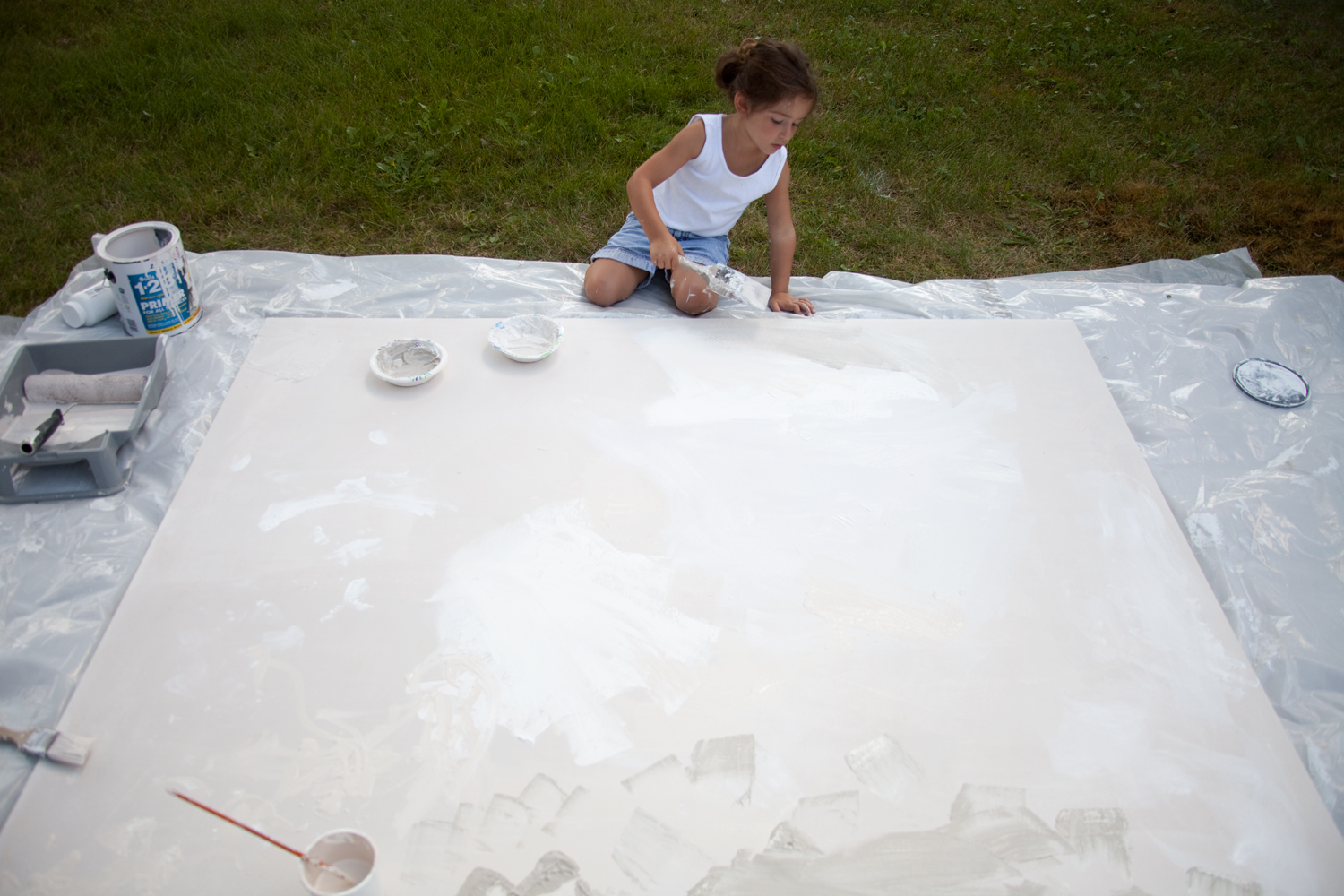 I bought some large bottles of acrylic paint, and mixed a variety of neutral hues and shades into disposable bowls. Then I grabbed a couple of roller sizes, a paint tray, big paint brushes, little paint brushes, and put out two shades of paint to get the kids started. After Lucy became bored with the paint and brushes she started with, I brought out different brushes and different shades of paint.
Now, you might wonder how much guidance I gave as the kiddos painted. Really, this was more a sensory exercise than it was an unguided art experiment, so yeah, I was definitely involved with art directing this piece! Ha! I obviously selected all of the colors (or lack thereof) involved, but I was pretty surprised with how much I liked what Lucy created with it. I would suggest things from time to time, like, "What about working in that corner over there?" Or, "Have you tried to make blotches with the tip of the brush?" I suggested blending more, splotching, long brush strokes, and whatever else came to mind, but she did with those directions what she wanted. And honestly, the reason I had the kids make the art instead of me, is because I love how open-ended their minds are, without any preconceived notion of what they want their creation to look like. At least at this age, they can just paint abstractly in a way that I never can.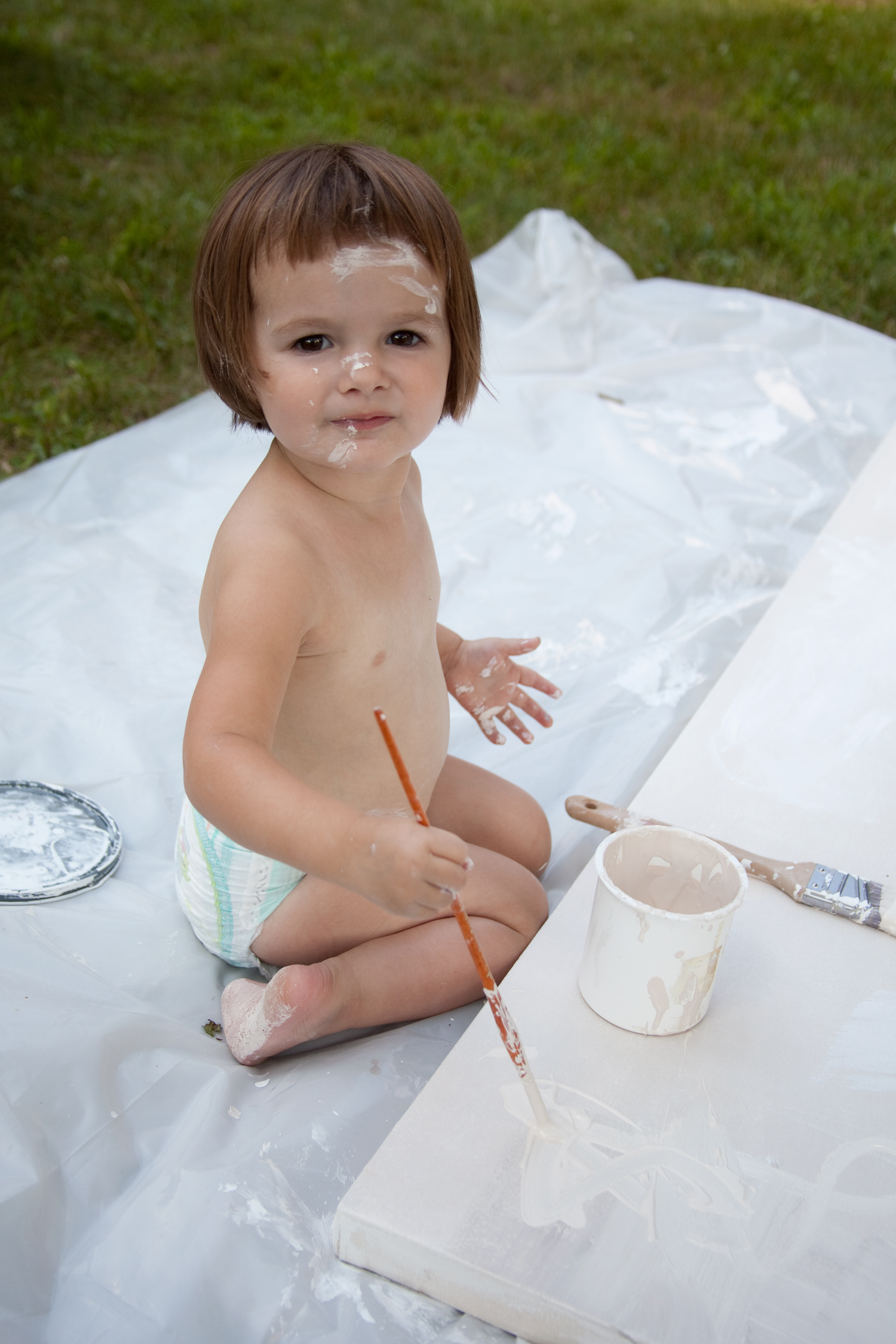 Juniper was newly two years old at the time of this art project, so I gave her sections to work on, and she just enjoyed painting with a small brush. She definitely smeared the paint around a bit with her body at times, but it all adds to the freeform charm of the thing!
I do plan to frame the canvas soon, and try some more canvases of medium and smaller sizes with the kids. I'll share more about different guidance techniques and more of letting Lucy do whatever she wants on the canvas. I'm really excited to see how her creations come together!