Personalized Radio Flyer Children's Book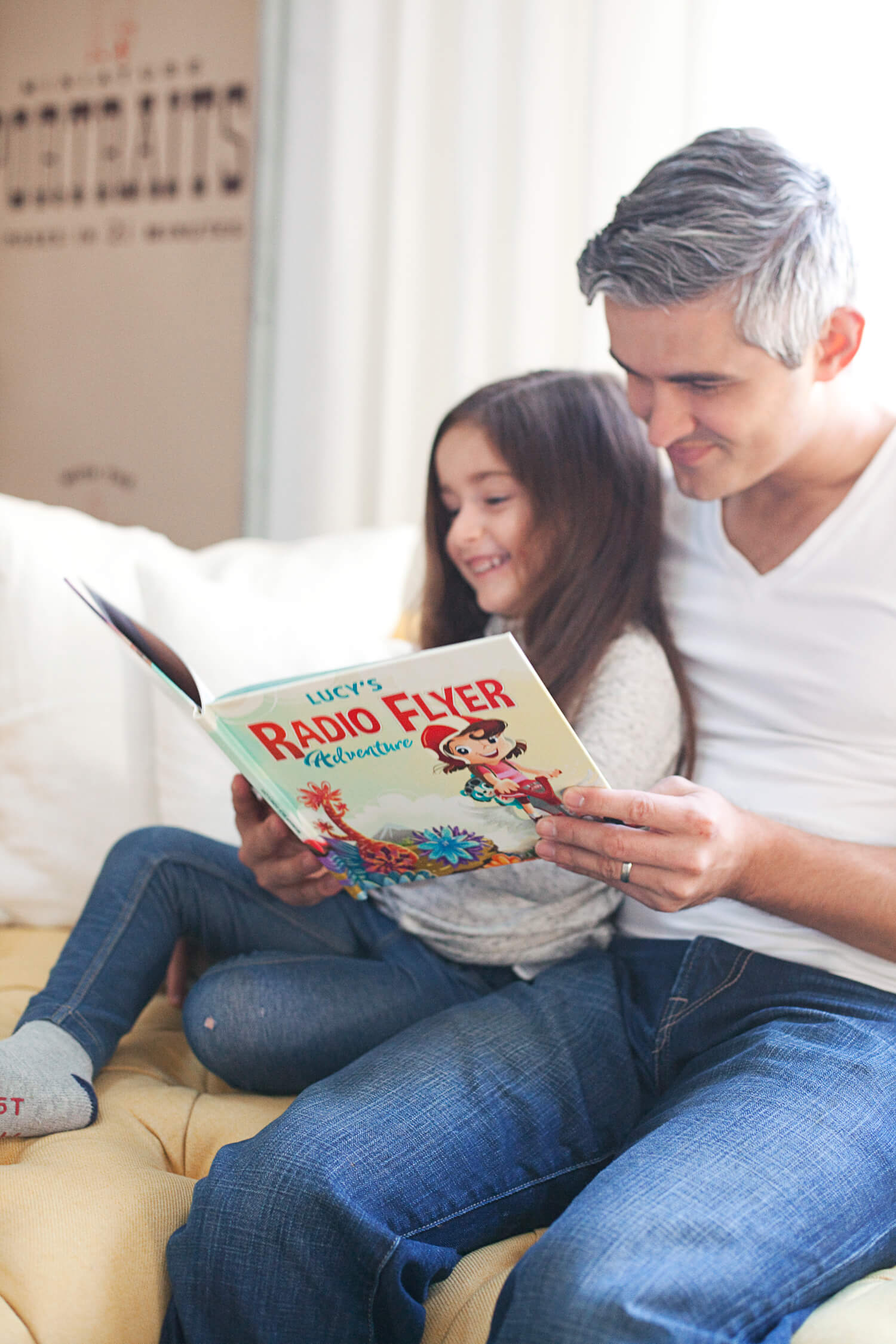 Christmas is more fun than ever now that I have two little girls who get excited about every little tradition! Of course, they're also at the age where they ask for every fun toy they see, though as their mom, I have a good idea about which ones they'll love for years to come, and which ones will end up forgotten in the bottom of a toy basket. As I mentioned last week, I've been carefully considering what we give the girls this year for Christmas, which is why I'm really excited to partner with Radio Flyer to share this special heirloom I See Me book with you!
Lucy has a Radio Flyer scooter of her own that makes her feel adventurous and independent when we're playing outside on warmer days. She loves that thing, so I was pretty excited to be able to customize a My Radio Flyer Adventure book for her!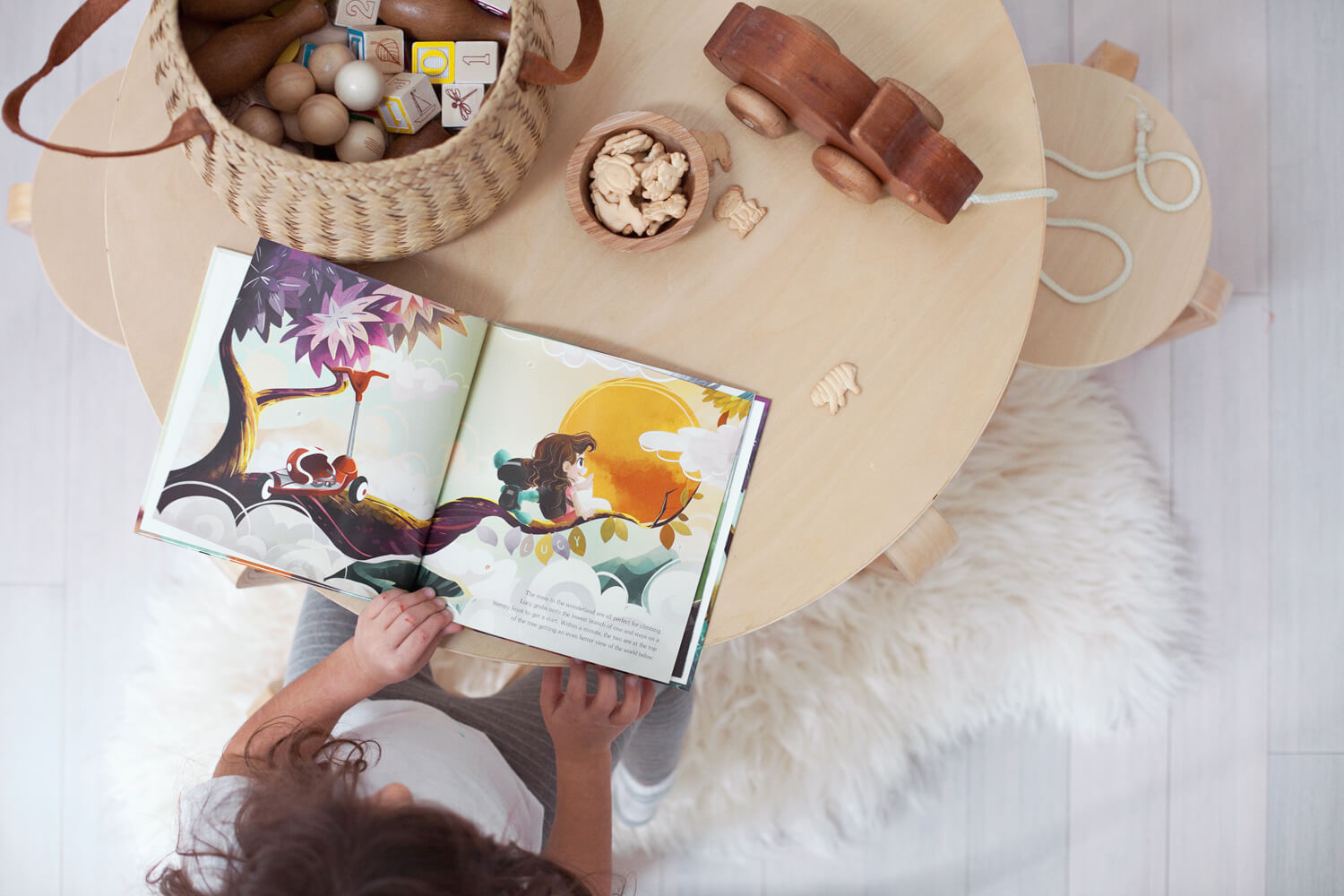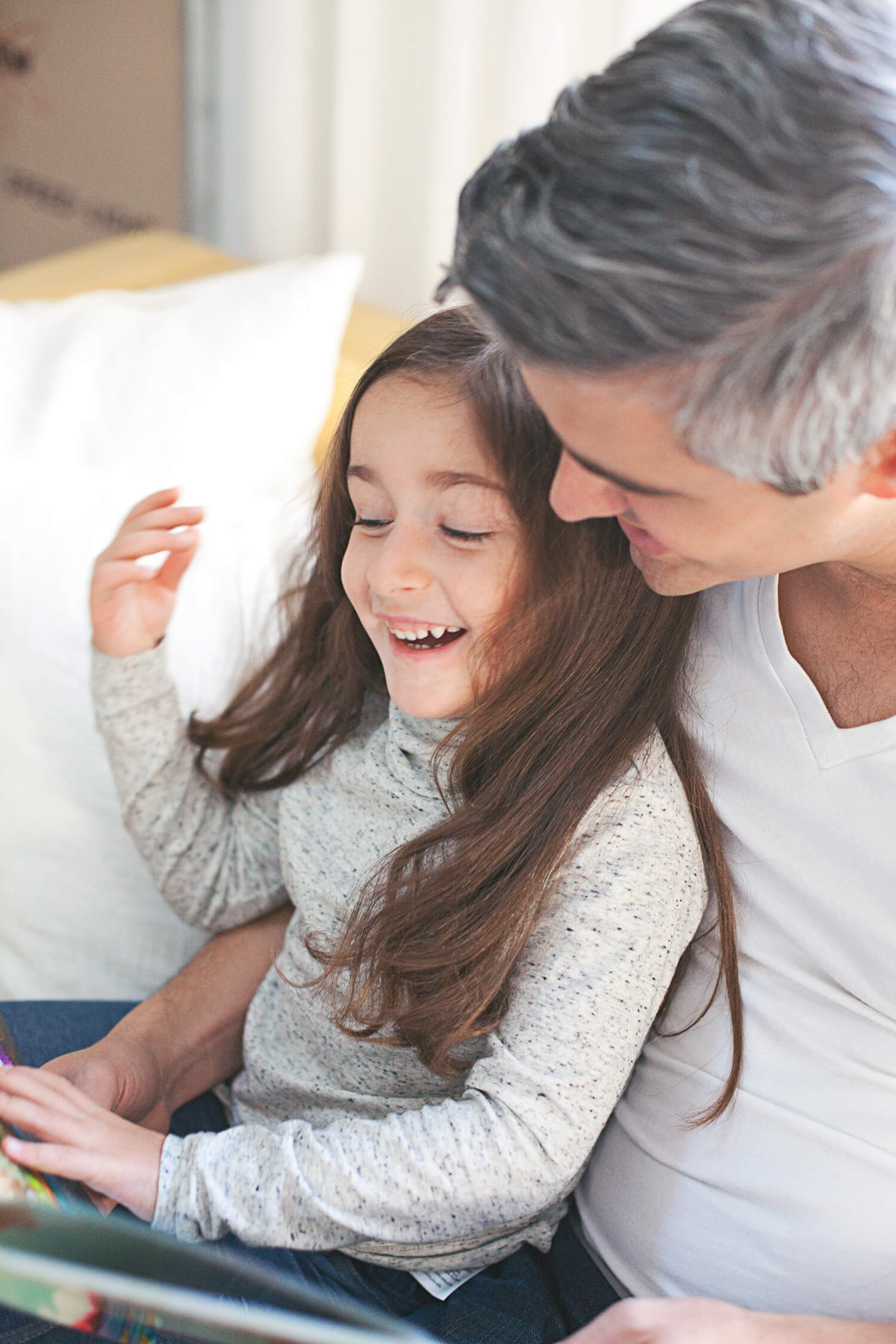 It was so gratifying to see how excited Lucy was to see herself in her book, and to be able to read her name on each page. She already loves adventure and has quite an imagination, but as her parents we're intent on inspiring her love for reading too. It was really special to see her so fully engaged in a story featuring herself as the hero, especially knowing she'll use the story for inspiration in her creative playing, and even in her story telling too! That's why I think this I See Me book is the perfect gift for kiddos.
You can create your own My Radio Flyer Adventure book here, customizing the book with the name, Radio Flyer vehicle, skin color, hair color, eye color, and gender of your child. You can preview the book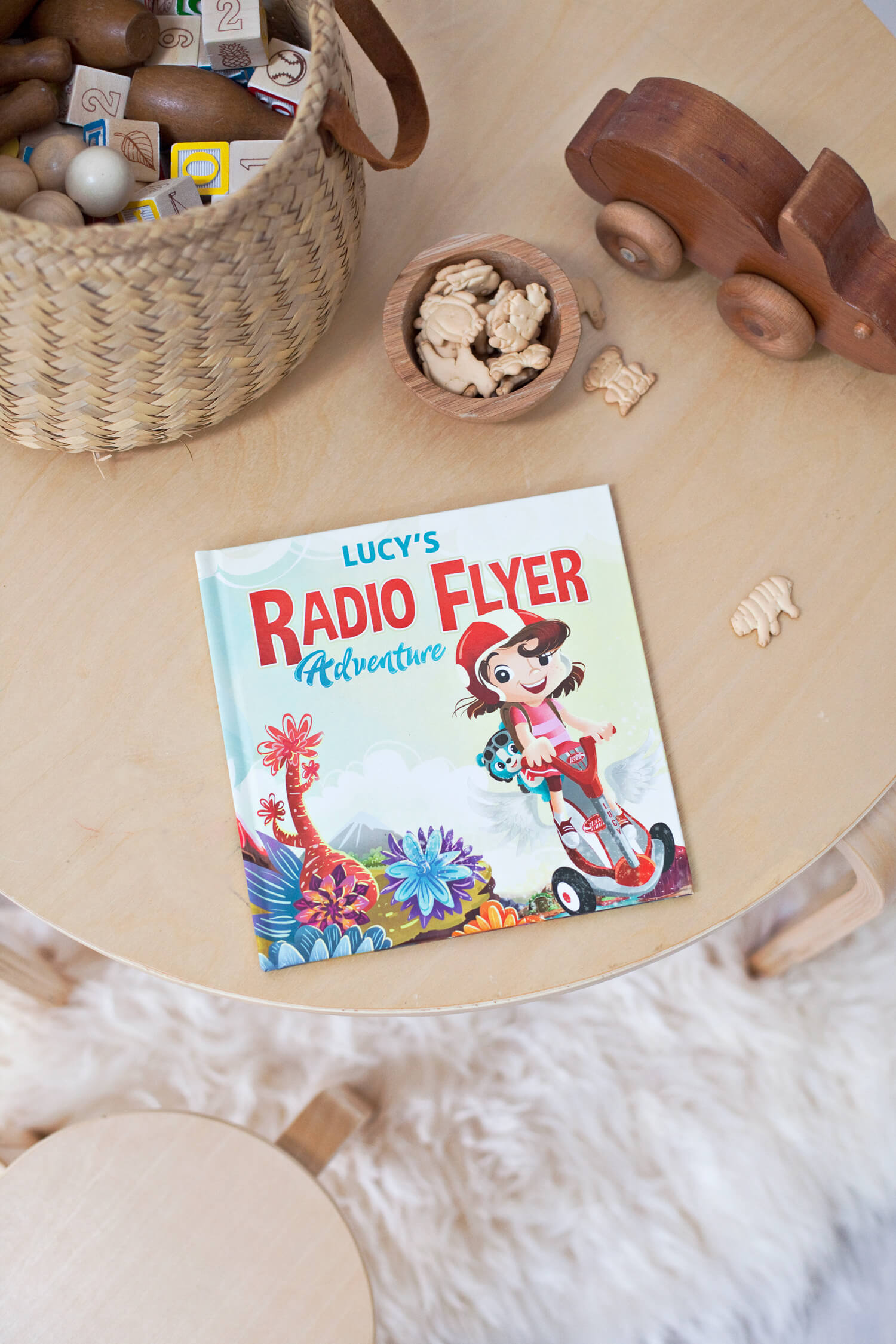 I also wanted to let you guys know that Radio Flyer is hosting a 25 Days of Holiday Giveaways, giving away one toy daily until December 15th. Don't miss your chance to win! Check out the giveaway here.
I'd love to hear about what kind of creative gifts you all are giving your children! I'm the weirdo who's already thinking of what to give next year. Ha!
This is a sponsored conversation written by me on behalf of Radio Flyer. The opinions and text are all mine.