Living Room Refresh with Tuesday Morning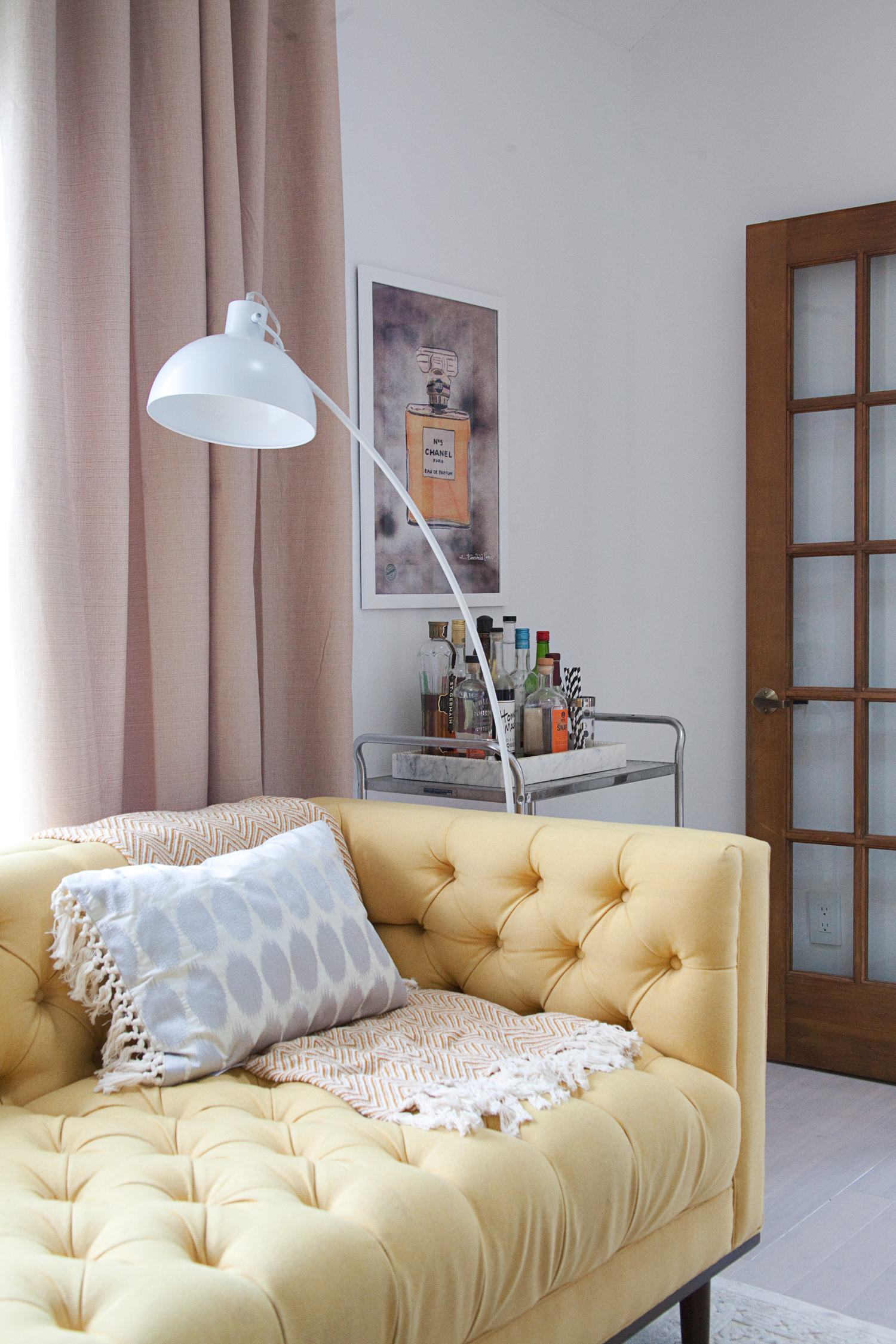 It's been five months since we turned the keys to our new home. Five months, and the living room has yet to be completely finished! I found myself in this odd stage of waiting to make this room feel homey, because there was still drywalling to be done beside the fireplace. But now with the holidays fast approaching I decided to fix up this room to make it feel cozy and special!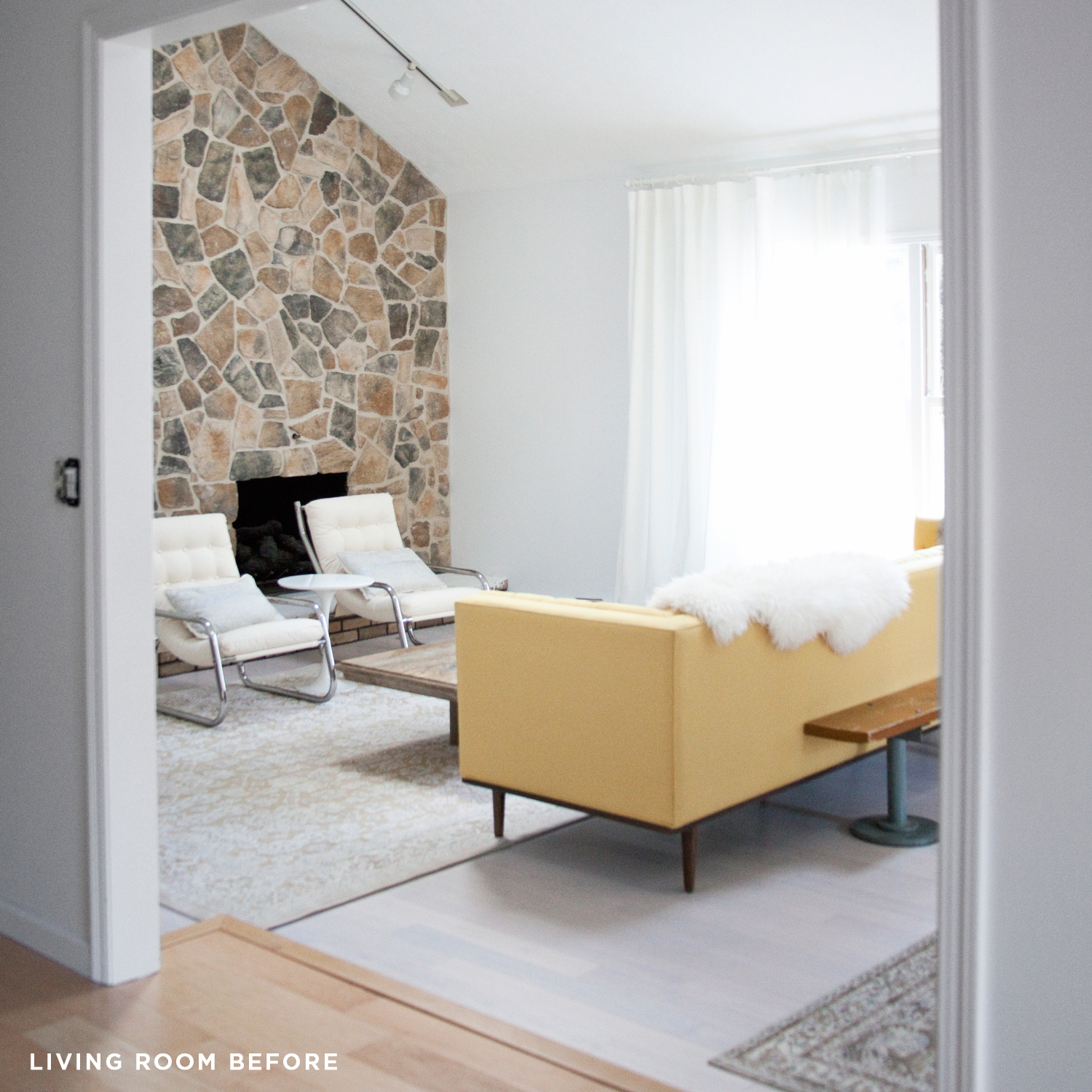 I partnered with Tuesday Morning stores for this design refresh, which means I was able to get a lot of beautiful decorative accessories for just a wee bit of money. Of course, we rearranged the space a bit, but the biggest decorative change I wanted to make was to warm up the room for the season by getting darker curtains. Curtains can be so expensive, especially when you're looking for longer draperies (like I needed for this room), but I was able to get 3 pairs of high-quality drapes for less than $70!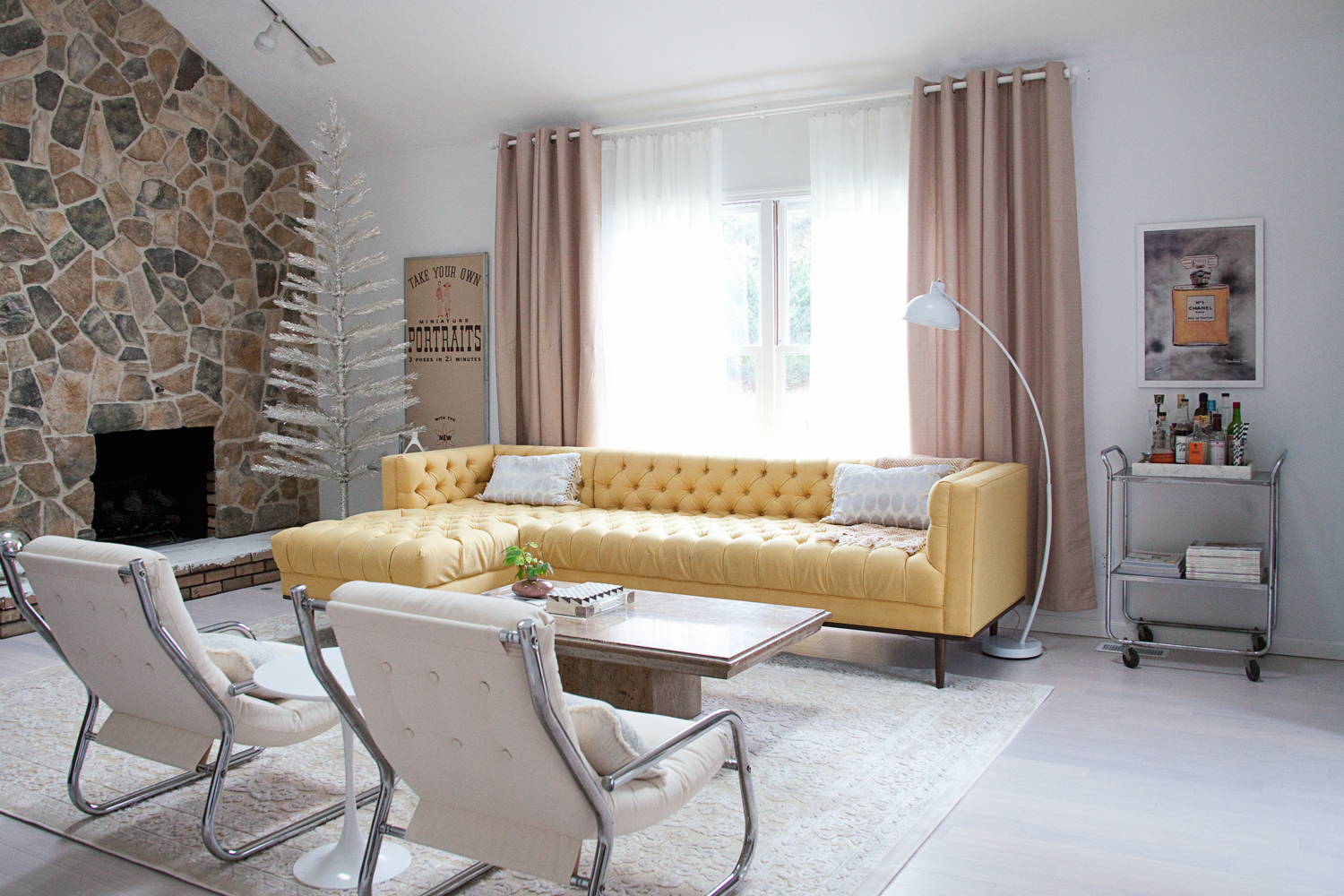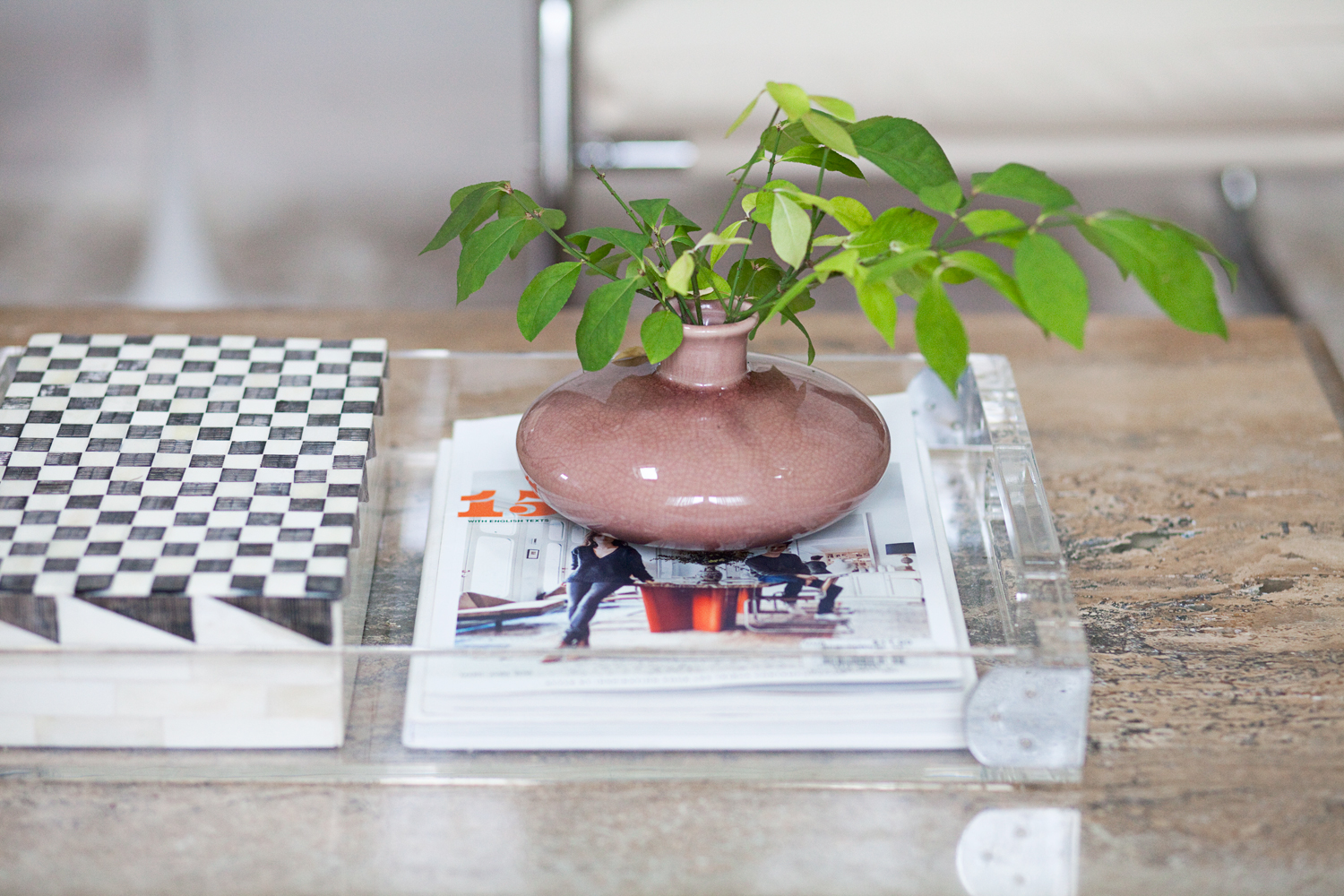 I spent a good hour combing through my local Tuesday Morning store, trying to decide which cute accessories I couldn't live without. Vases are always the first thing to jump into my cart (like this cute little pink one on my coffee table), but I audibly gasped when I discovered the amazing votive candle holder below. It looks like a mini retro-style fireplace! And since I can't have the full-size version, the mini version will do just fine.
I also like to use decorative boxes on my coffee table to store remotes and other gadgets, like phone chargers). I found this gorgeous mosaic ivory box (above) and it fits right in with the rest of the room.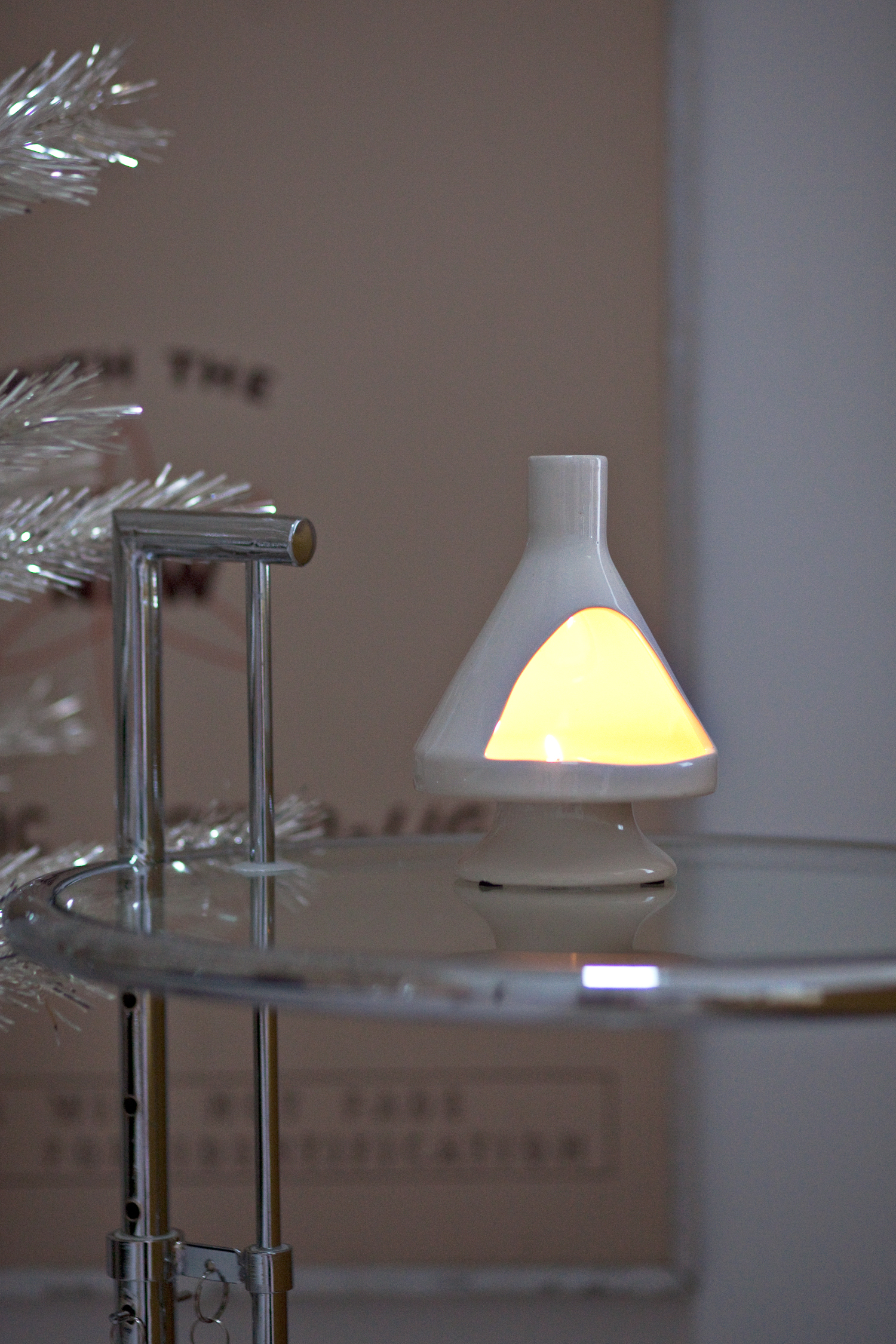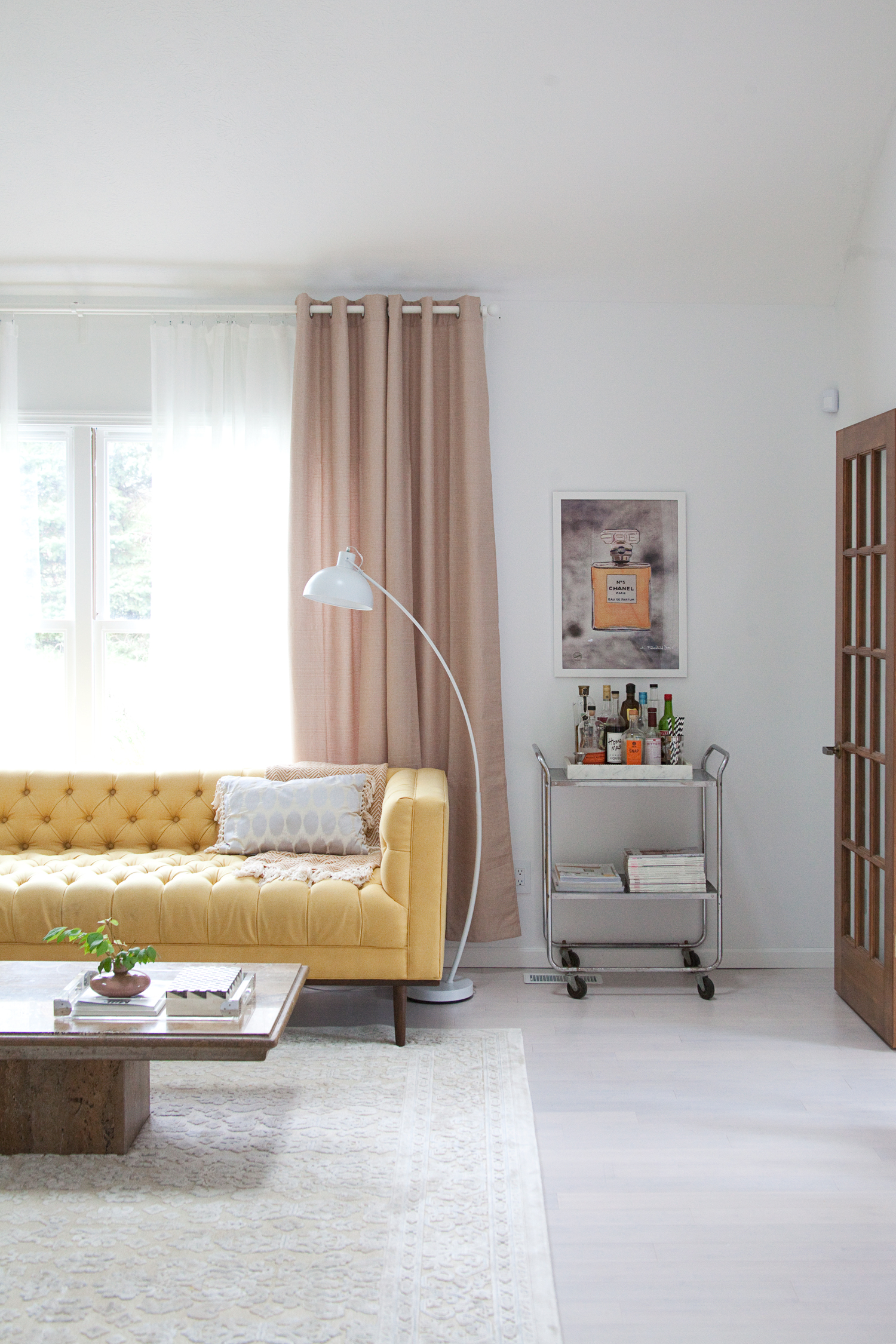 I just love how these beige curtains warm up the room and give the window more presence, which was definitely needed after moving the sofa in front of it. Because the curtains are darker, I think a white lamp looks great in front of it, and this one is perfect for reading. Snagged that at Tuesday Morning too!
Here's everything I found at Tuesday Morning to whip up my budget living room refresh: 3 curtain panels, floor lamp, two throw pillows, one throw blanket, ivory box, pink vase, chimenea votive holder, and the Chanel watercolor art above the bar cart.
Which addition is your favorite?
Don't forget to check out your local Tuesday Morning store to see what kind of deals you can find for your own home! Use their store locator to find a Tuesday Morning near you.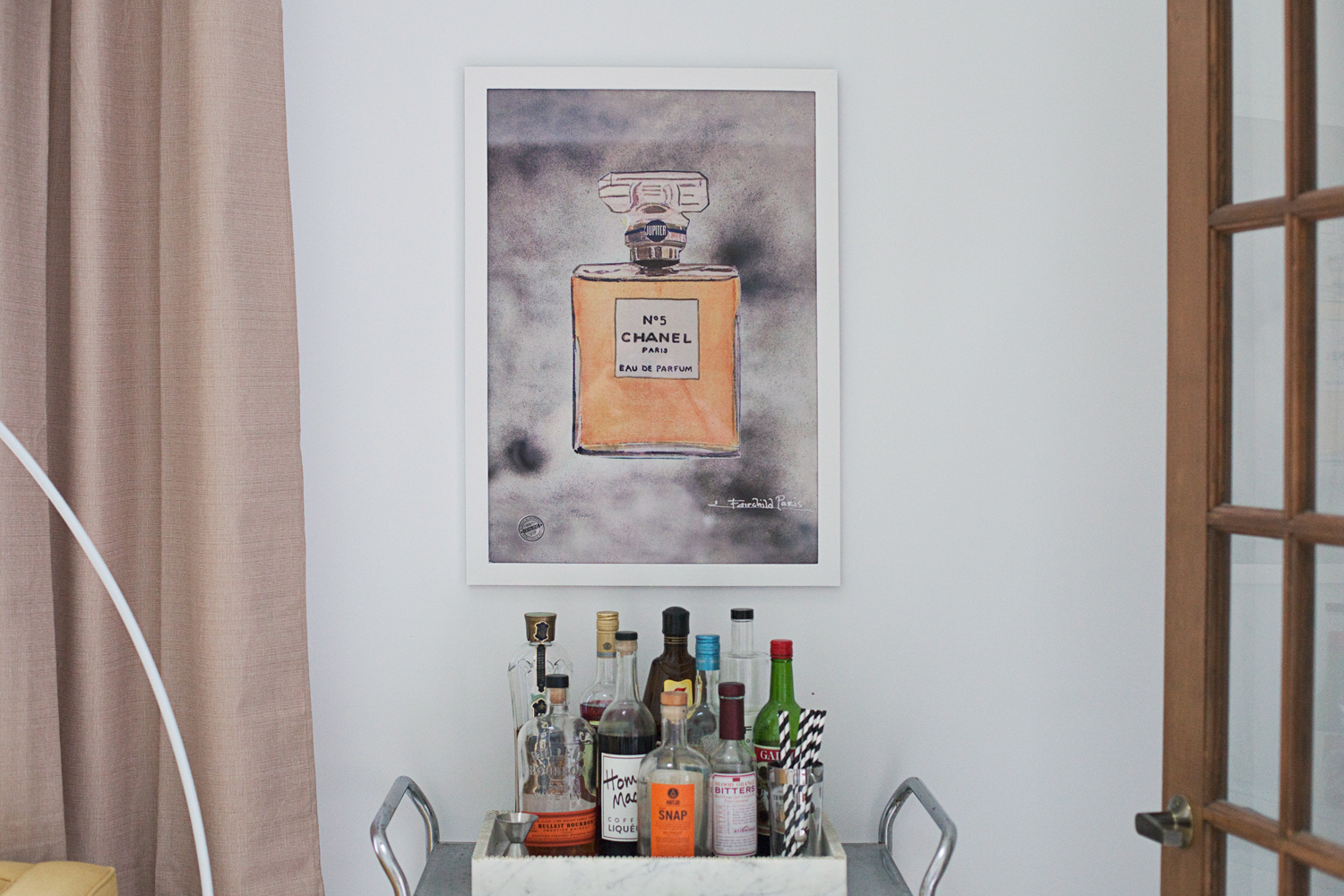 This is a sponsored conversation written by me on behalf of Tuesday Morning stores. The opinions and text are all mine.