Creamy Sausage, Kale, and Wild Rice Soup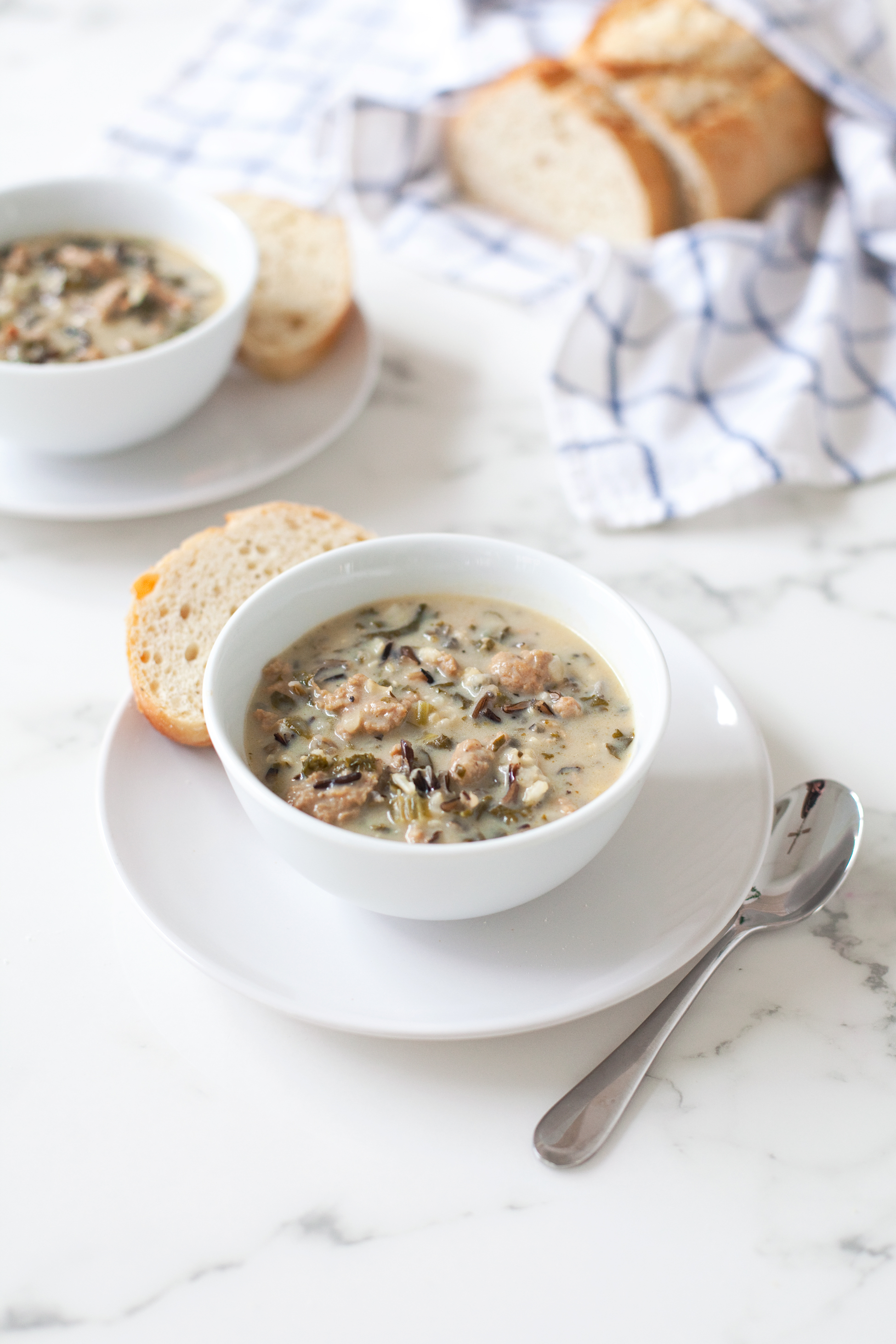 Food memories have a way of marking significant times in life, like the delicious carrot cake we had on our wedding day, making nobake cookies with my mom, and learning about mixing corn and mashed potatoes together with my grandma. Four years ago when I was traveling to frequent oncologist appointments, I fondly remember enjoying a bowl of turkey, kale, and wild rice soup afterwards with my mom and baby Lucy. It became something I could actually look forward to in an otherwise dreary time. Years later, I still dream of that soup, so I decided to create my own version I can enjoy at home whenever I want!
I partnered with Horizon Organic to bring this soup recipe to you, because while I want my girls to get the benefit of a delicious soup full of nutritious whole food ingredients, I don't want any of the weird stuff that you find in non-organic produce and cartons of milk.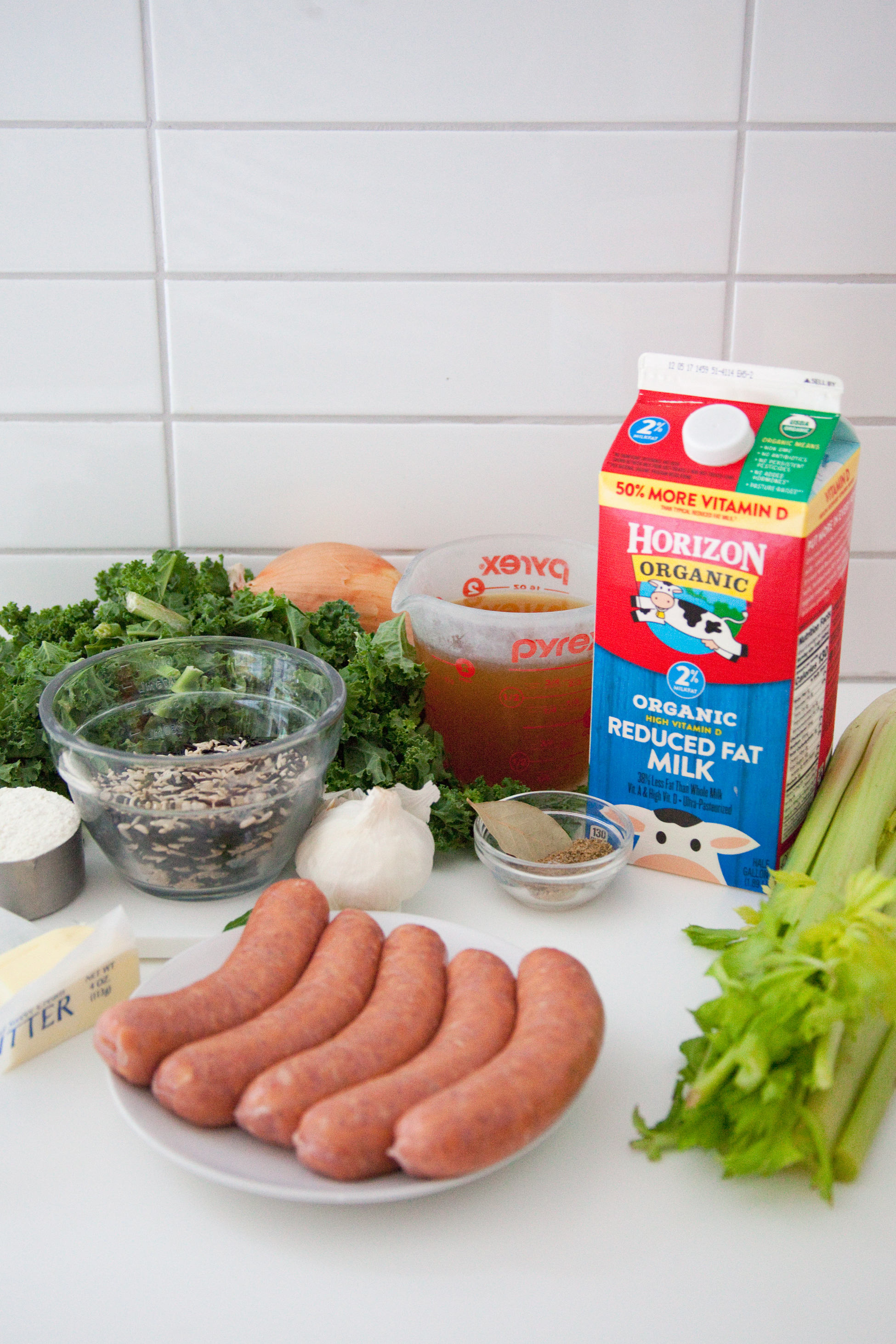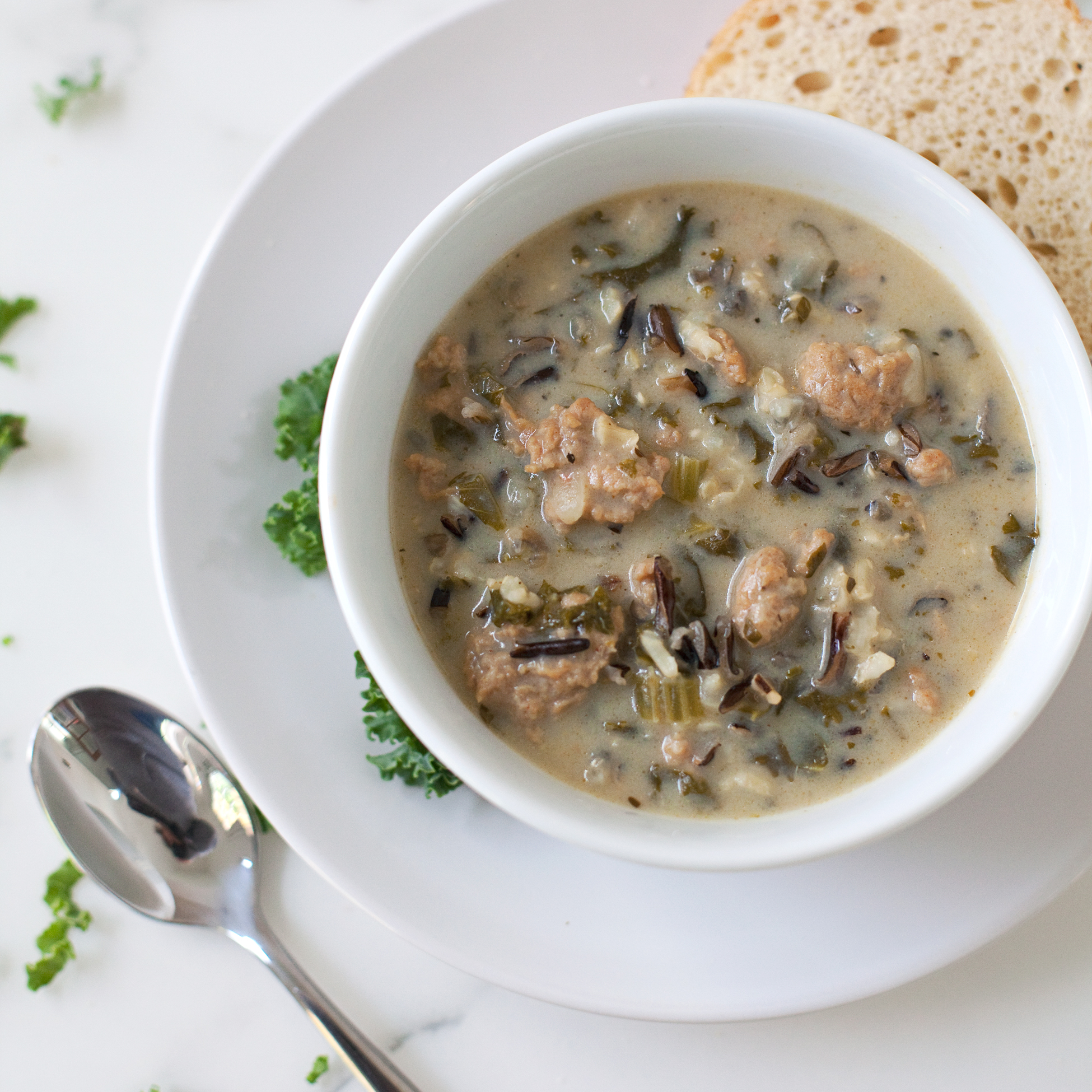 Creamy Sausage, Kale, and Wild Rice Soup
2017-11-06 14:17:46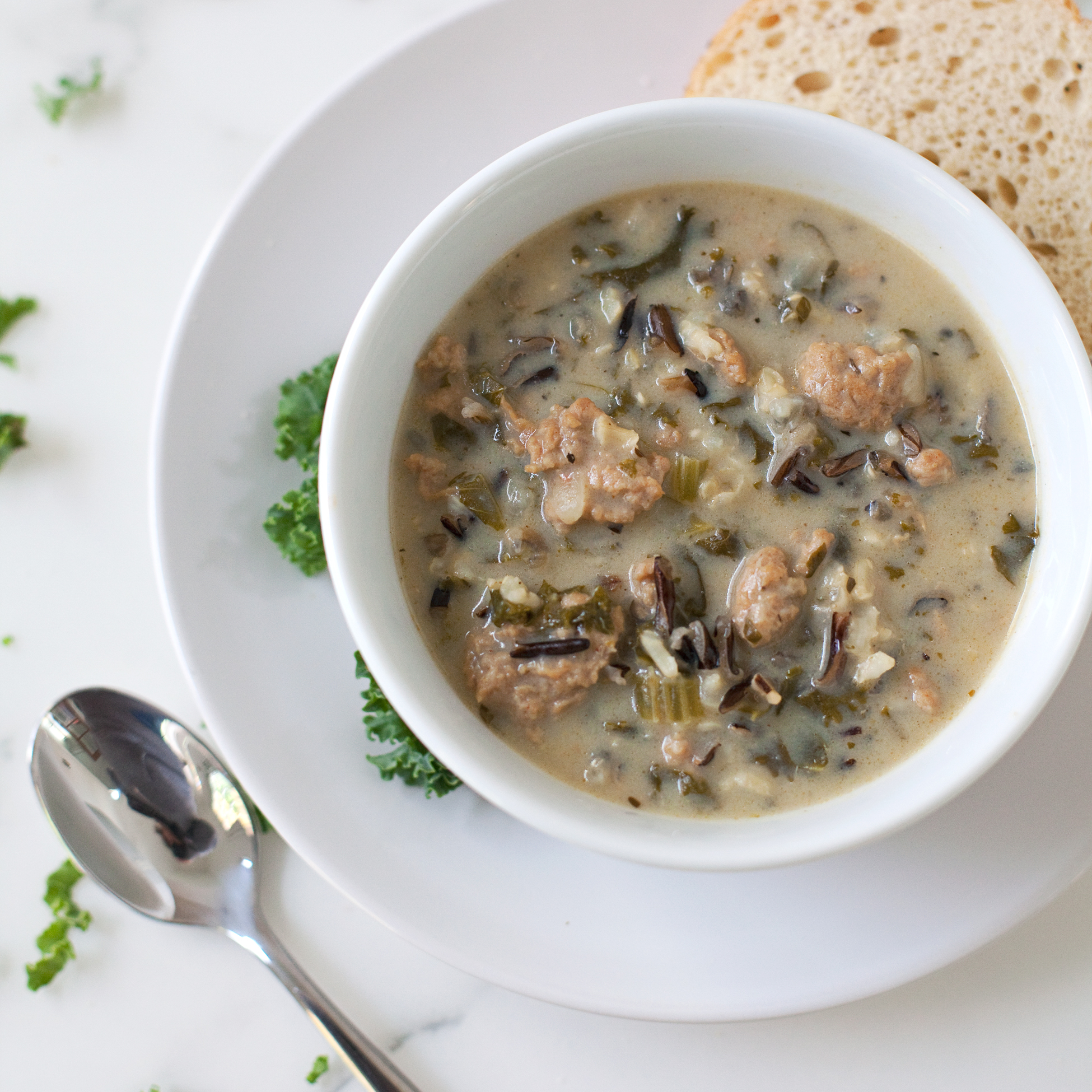 Nutrition Facts
Amount Per Serving
* Percent Daily Values are based on a 2,000 calorie diet. Your Daily Values may be higher or lower depending on your calorie needs.
Ingredients
5 Italian style sausages, removed from casing
1 small yellow onion, finely chopped
2 garlic cloves, minced
2 celery stalks, chopped
1 bunch of kale, finely shopped
6 cups of turkey broth
1/2 cup brown rice
1/2 cup black wild rice
1 bay leaf
2 teaspoons cumin
2 teaspoons Italian seasoning
salt and pepper to taste
1/2 stick butter
1/2 cup flour
2.5 cups milk
Instructions
Add chopped onion to raw sausage before browning sausage. Add minced garlic and sauté for one minute before adding the broth, rice, celery, and seasoning. Add the finely chopped kale and stir as is wilts in the heat. Allow broth to come to a boil as you prepare the roux.
Melt the butter in a saucepan over low heat, then whisk in the flour. This will form a clump, more than a paste, so slowly pour the milk in to the saucepan and whisk together over low heat. Once combined, pour the roux into the soup and stir for a few minutes as the roux thickens the soup.
Simmer for 1-1 1/2 hours to let the kale and rice cook fully. The next day the soup will be thicker, so I like to thin it out by adding more milk.
Making Nice in the Midwest http://makingniceinthemidwest.com/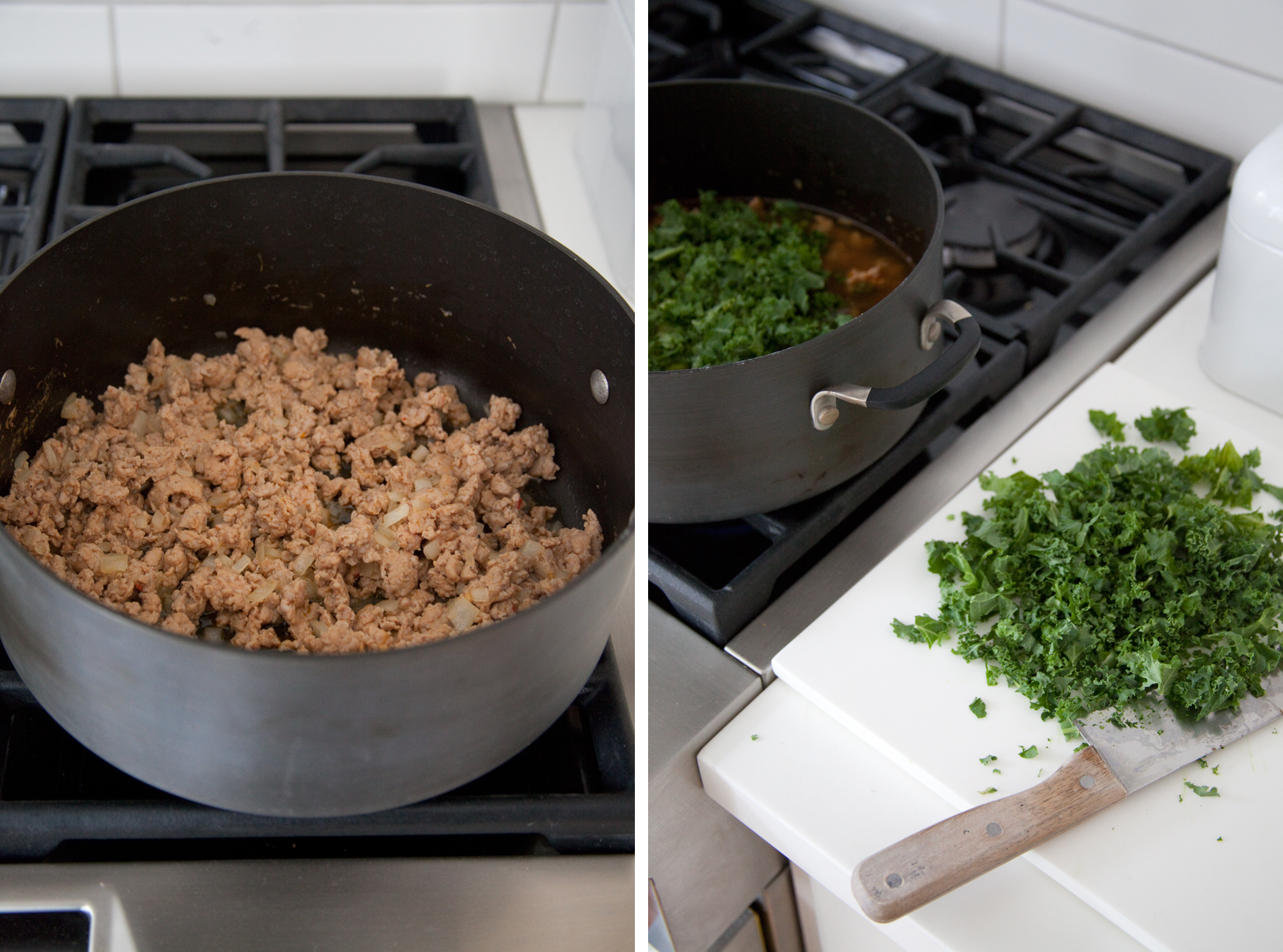 I used turkey sausage for this recipe, but regular sausage would be fine as well! The soup will certainly be richer, and that's not exactly my taste.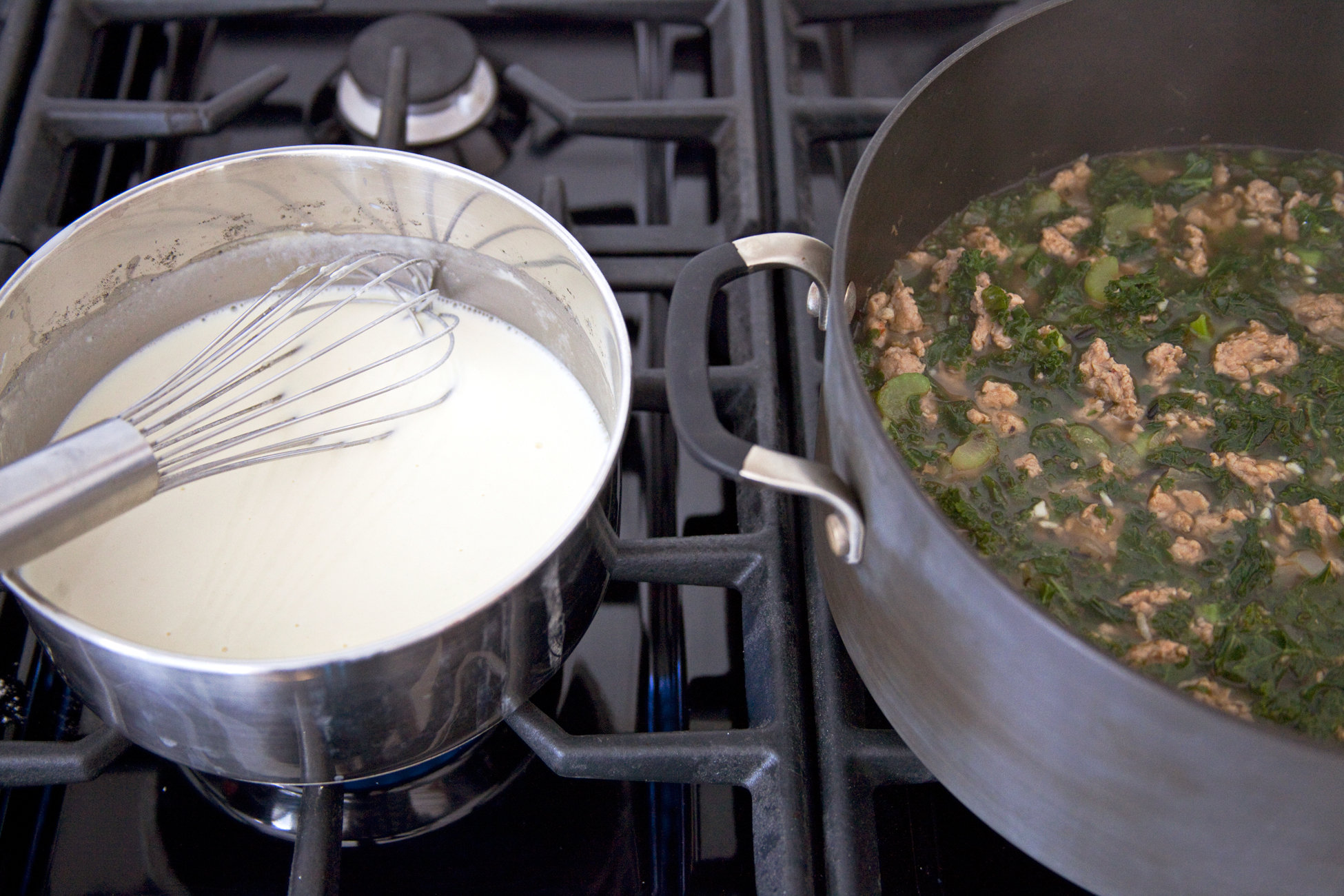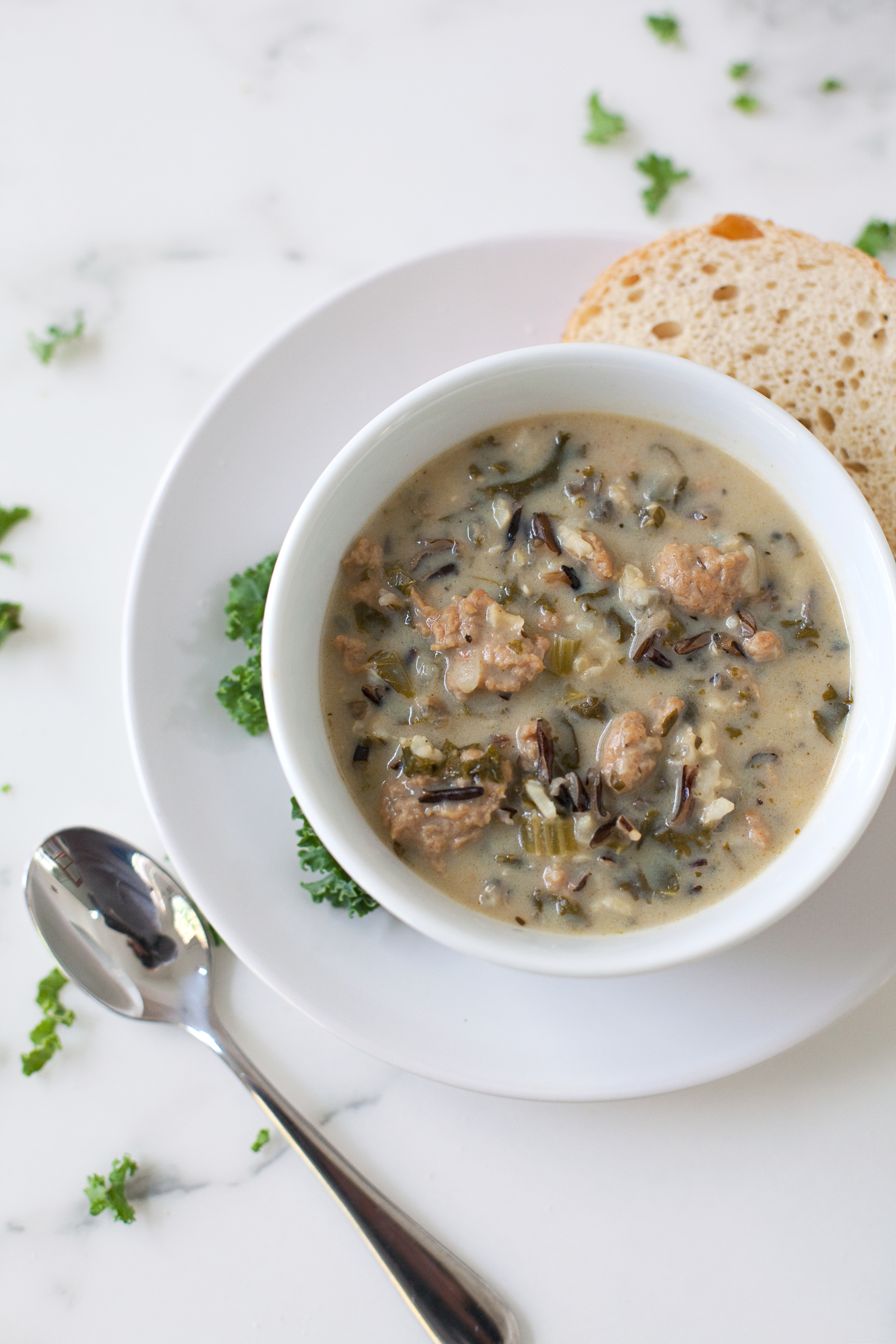 This soup turned out to be everything I wanted! Flavorful, hearty, healthful, and comforting. I'm already planning to make a pot of this soup after Thanksgiving, with leftover turkey instead of sausage.
What are your go-to comfort soup recipes? I'm a faithful fan of chicken noodle too, though chili is right up there on my list! If you want more recipe and snack ideas from Horizon, be sure to follow them on Pinterest, Facebook, and Instagram! I'm always happy to work with them, and love seeing other bloggers' recipes and ideas.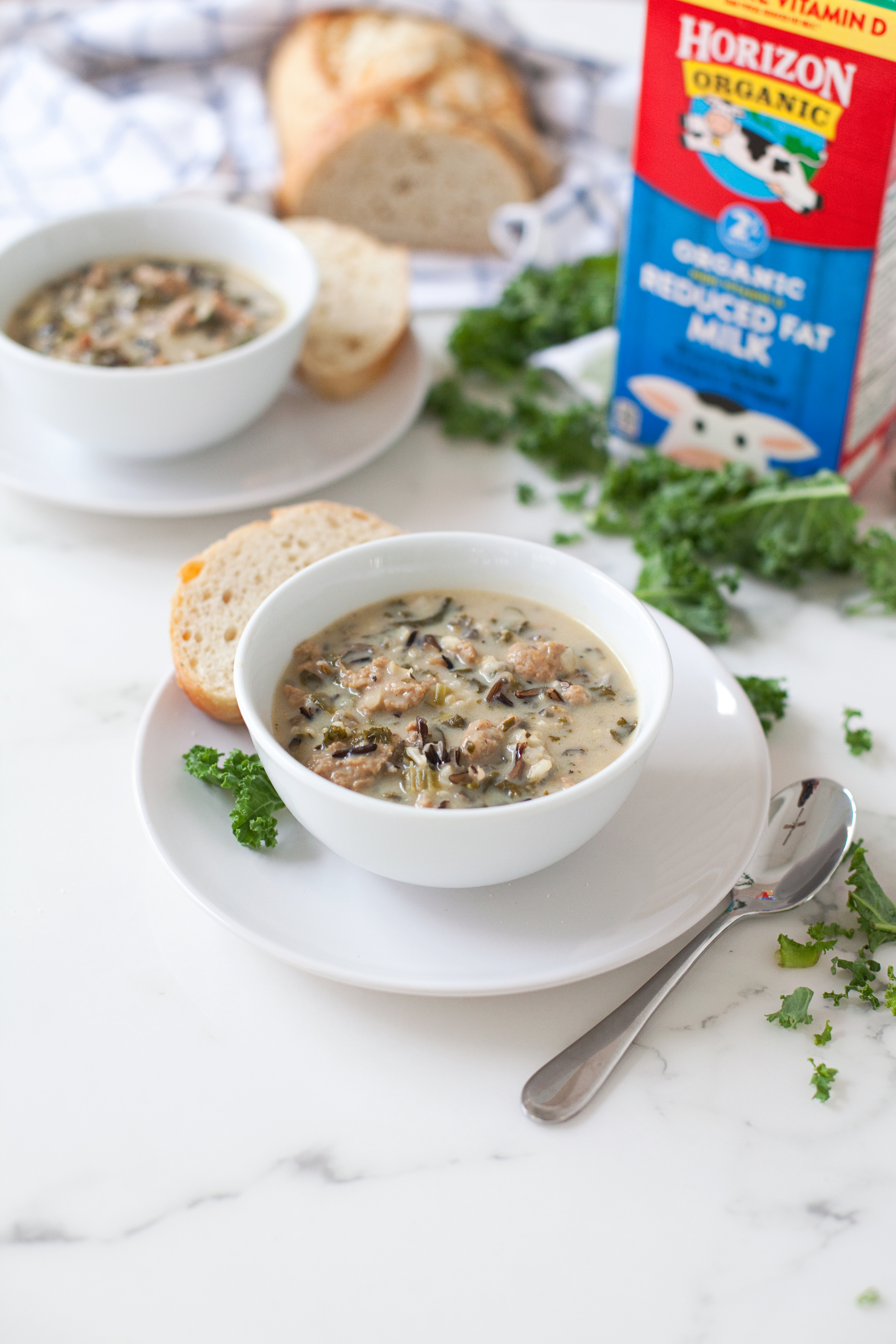 This is a sponsored conversation written by me on behalf of Horizon. The opinions and text are all mine.