What's On My Coffee Table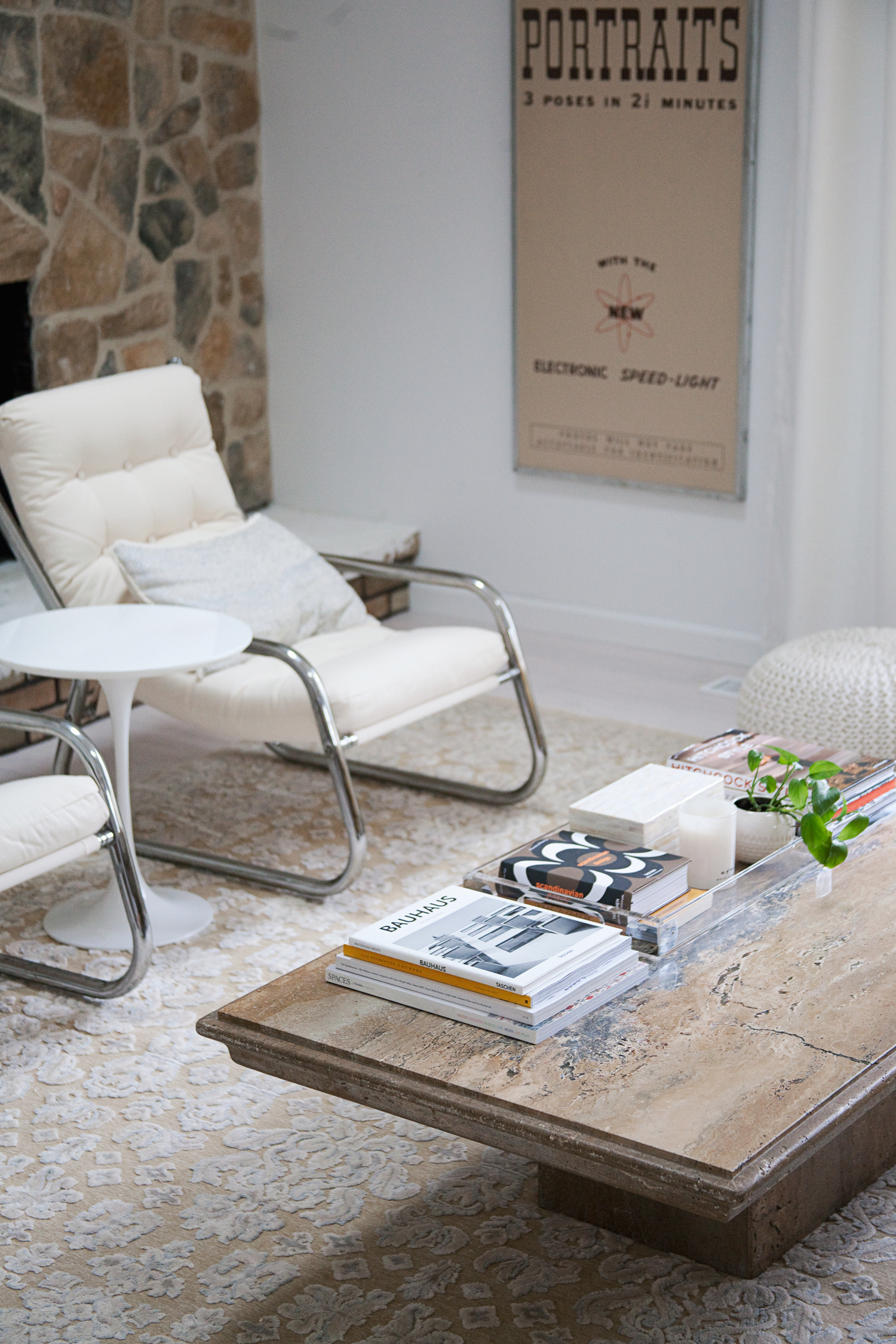 Much like enamel pins for your denim jacket, I believe coffee table books can be a great way to inject some of your specific personality to a basic, functional piece of furniture. Lately I've stocked up our new coffee table with some stacks of books and favorite magazine issues, making sure there's still room for coffee, tv remotes, and other doodads that need a resting place during movie nights. The key to accessorizing the coffee table find that perfect balance— adding interest, but not creating clutter. Of course, everyone has his or her own opinion on what is clutter and what is not, so that's up to you! For me, I've tried to be the kind of person who enjoys a minimal home, but recently I've come to the conclusion that I just like to be surrounded by stuff I love! Not lots of stuff, mind you, and the stuff that's on display should be organized nicely and presented in a balanced way. But gosh I just love decorating little piles or arrangements of things that enrich our home and infuse it with our personality.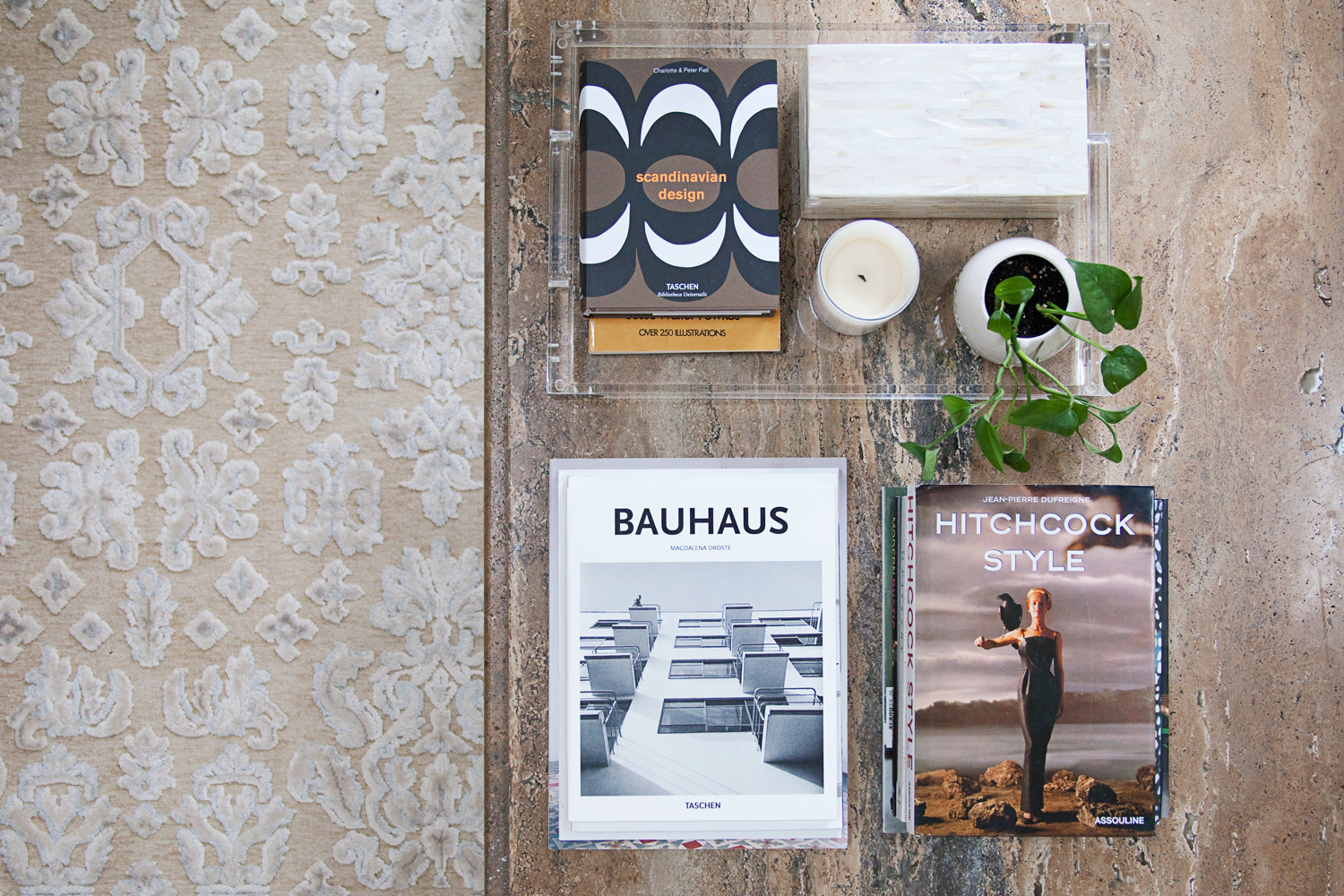 For coffee tables, I think it's perfectly find to fill about half of the space with items such as books, vases, candles, and my personal favorite— a decorative box for hiding away TV remotes. I like to keep the items in a nice grid, to keep the clutter effect at bay. A tray is helpful for this, even if it's a clear lucite one like this guy I found at HomeGoods. (I didn't want to hide the beautiful veining of our stone coffee table!)
I'm always cycling books and magazines through from our bookshelves (or in our current case, moving boxes) to the coffee table, to other areas of the home. Gotta keep things feeling fresh for each season! I recently added a few new books to my collection, and wanted to share them with you, plus some old favorites.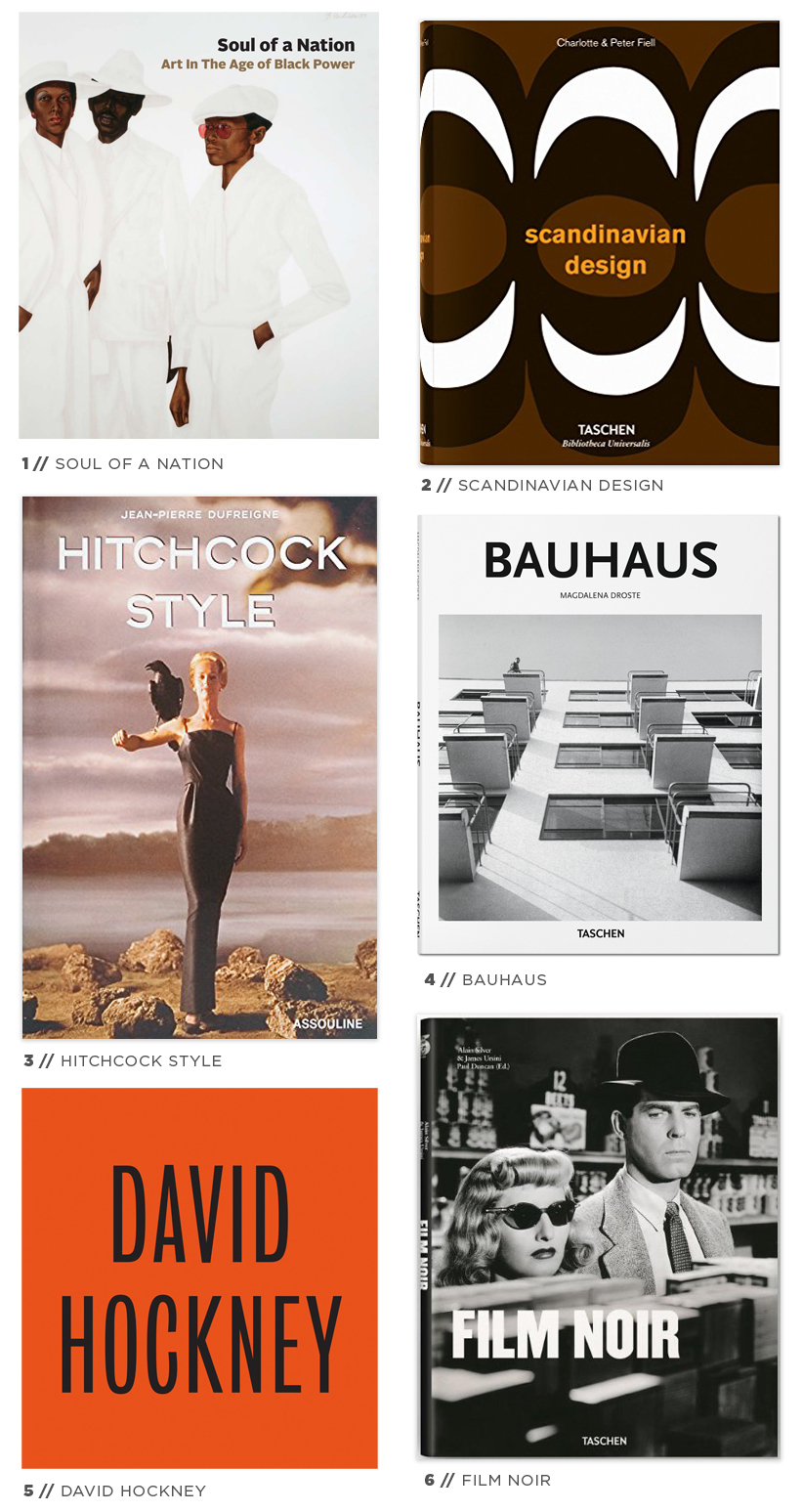 If a book gets to chill on my coffee table, it needs to be something that I actually want to leaf through when I'm lounging by myself or with friends. When I'm entertaining or hosting, it's nice to have a variety of subjects on the coffee table so guests can find something to enjoy as well. Here are my current favorite art and design books that serve as great decoration, conversation starters, and little clues as to what reigns supreme in the mind of Mandi.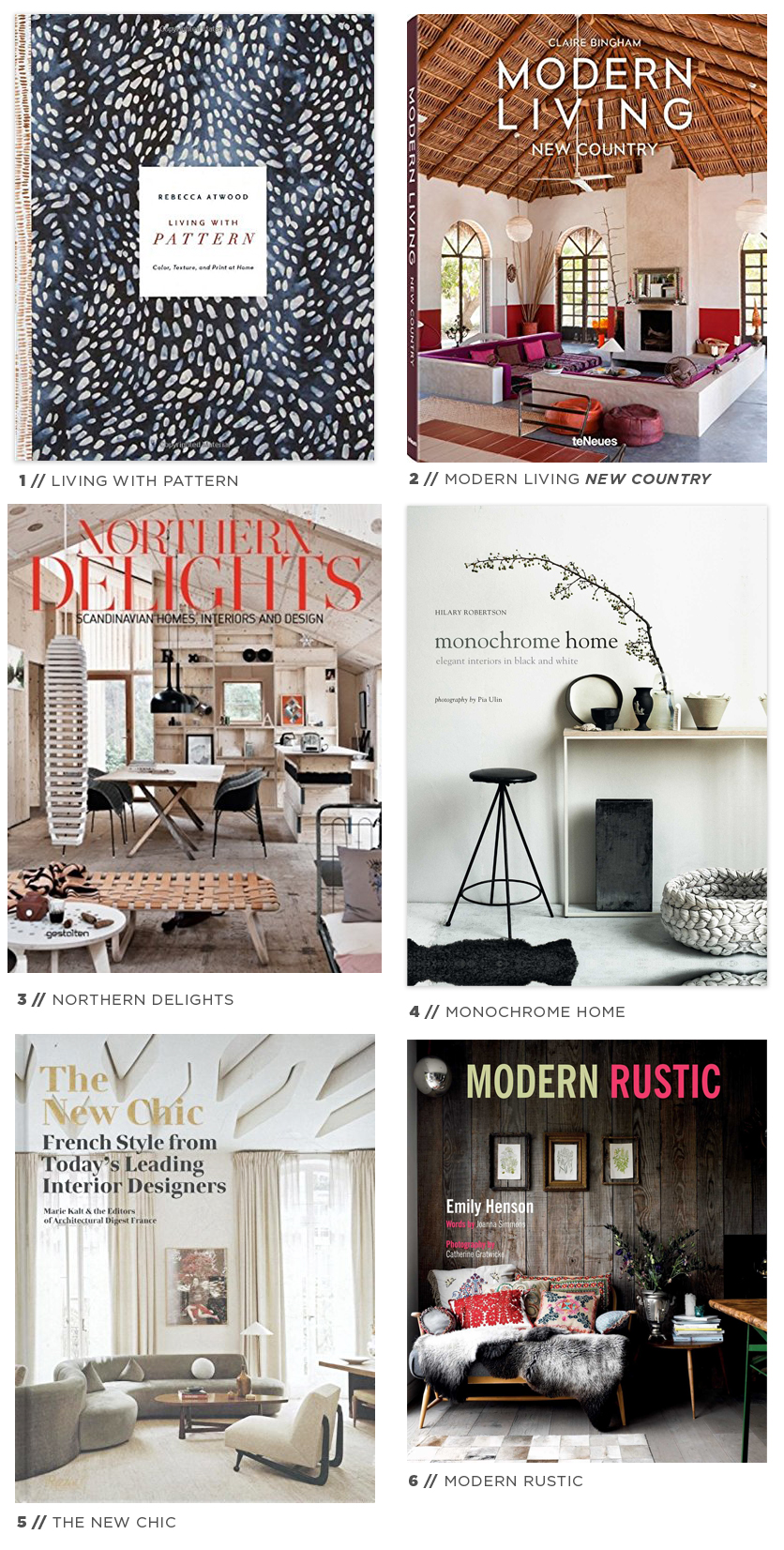 These days, it's easy to hop on Pinterest at any time and be bombarded with loads of home decor inspiration. But there's something so special about being able to hold a beautiful book in your hands, especially one as wonderfully styled and curated as these! I know you'll love them as much as I do, and they'll also give you a glimpse into the styles that have influenced our new home.