LIVING ROOM PROGRESS: Halfway There!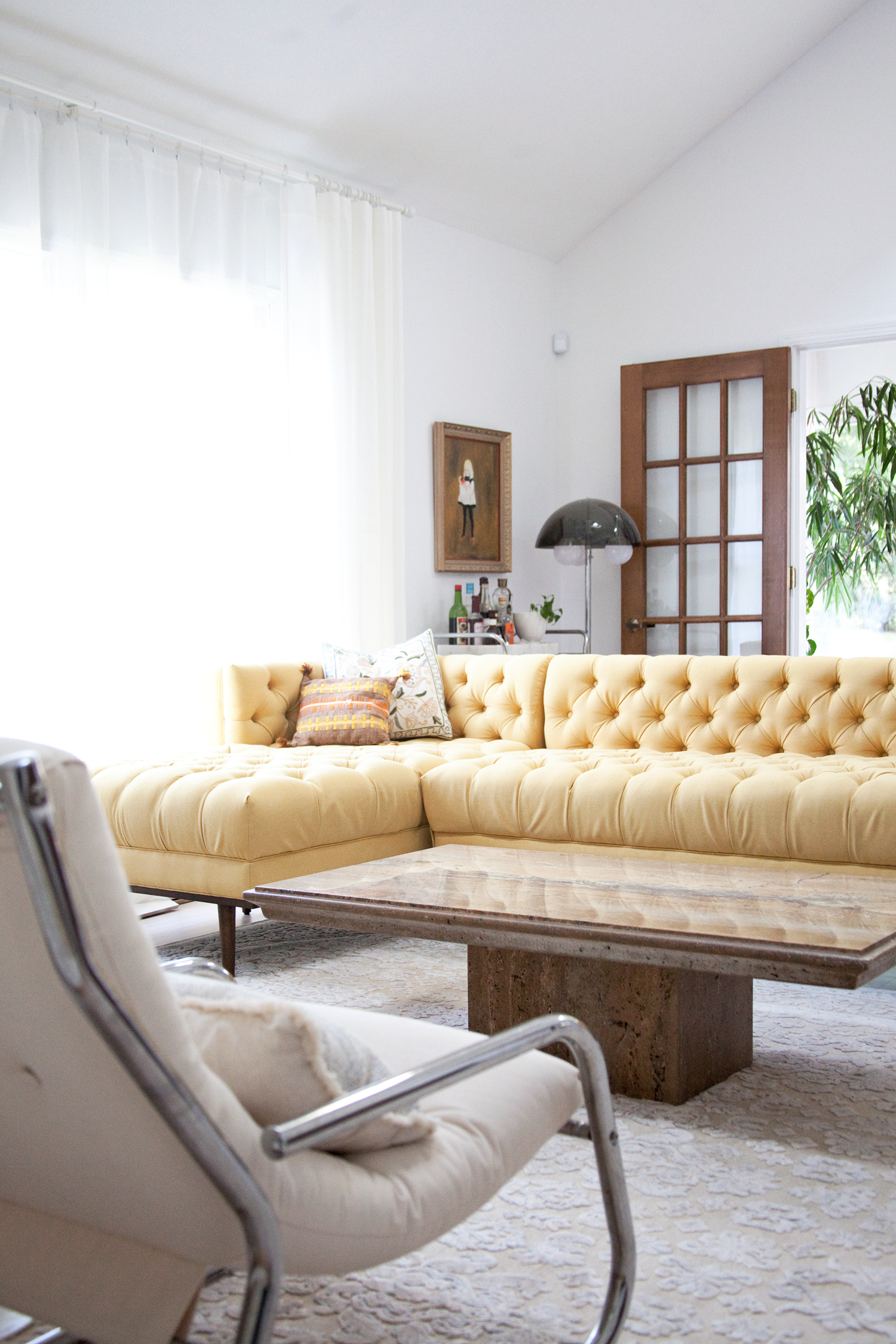 Our living room is soooo close to being completed, I can almost taste it! And it tastes like drywall dust and mortar. (It'll taste much better once the dust has settled.) While there's still work to be done in this room, I wanted to show you guys what it looks like so far. Because, so far so good, right?!
The style I'm gravitating towards in our new home is what I like to call Seventies Transitional. A bit of traditional mixed in with 70s modern, with a light and airy vibe. In general, I'm keeping spaces neutral and accenting with a pop of color where it counts. (Remember my pink sink? Still loving it!) My plan for the living room was to make a statement with a gorgeous yellow Joybird sectional. I'm in love with the style and tufting of this sofa, but we may actually spring for a larger complete corner sectional, thanks to Joybird's excellent customer service. Stay tuned for more on that front! But you can bet we'll be keeping it yellow.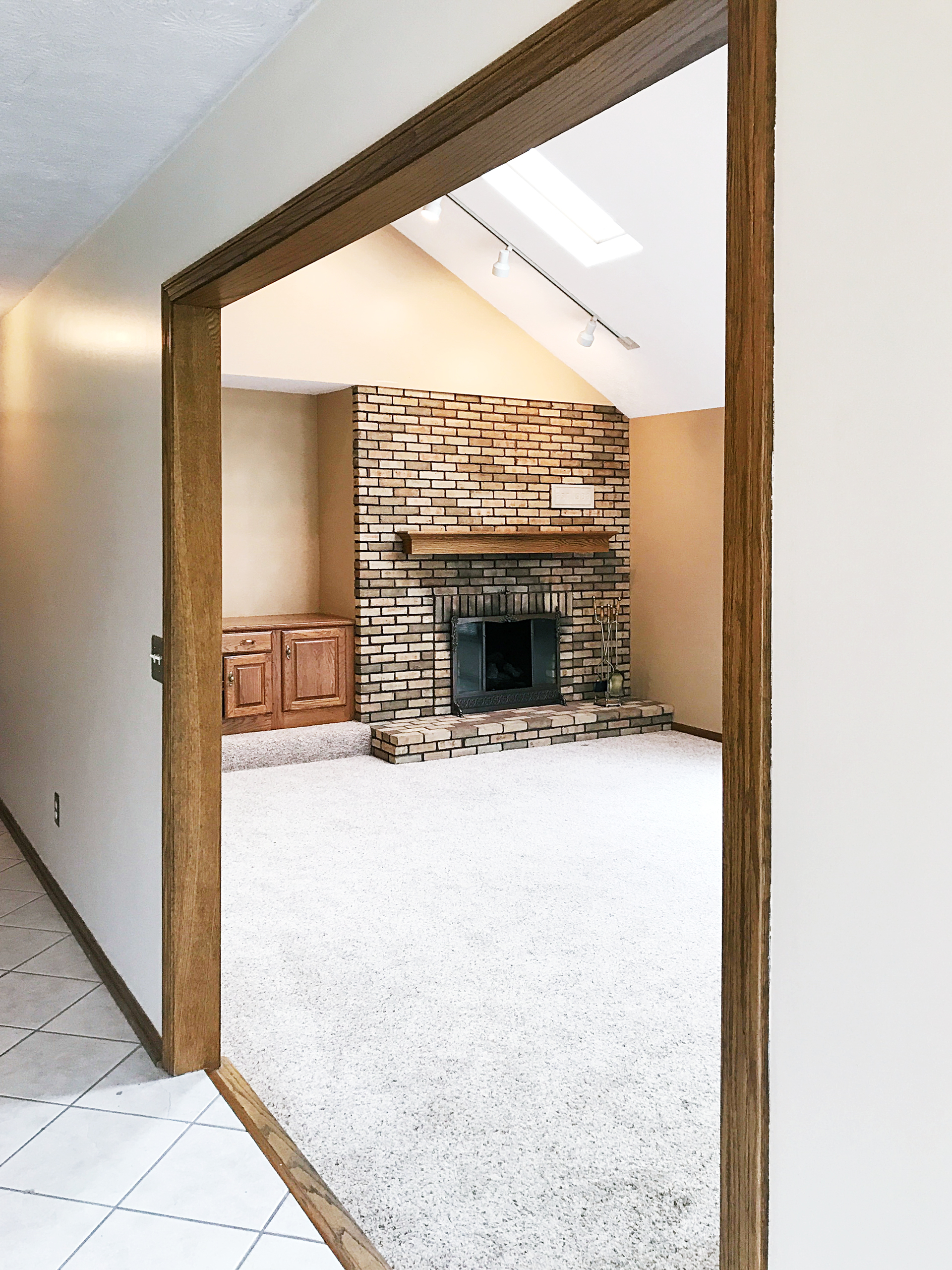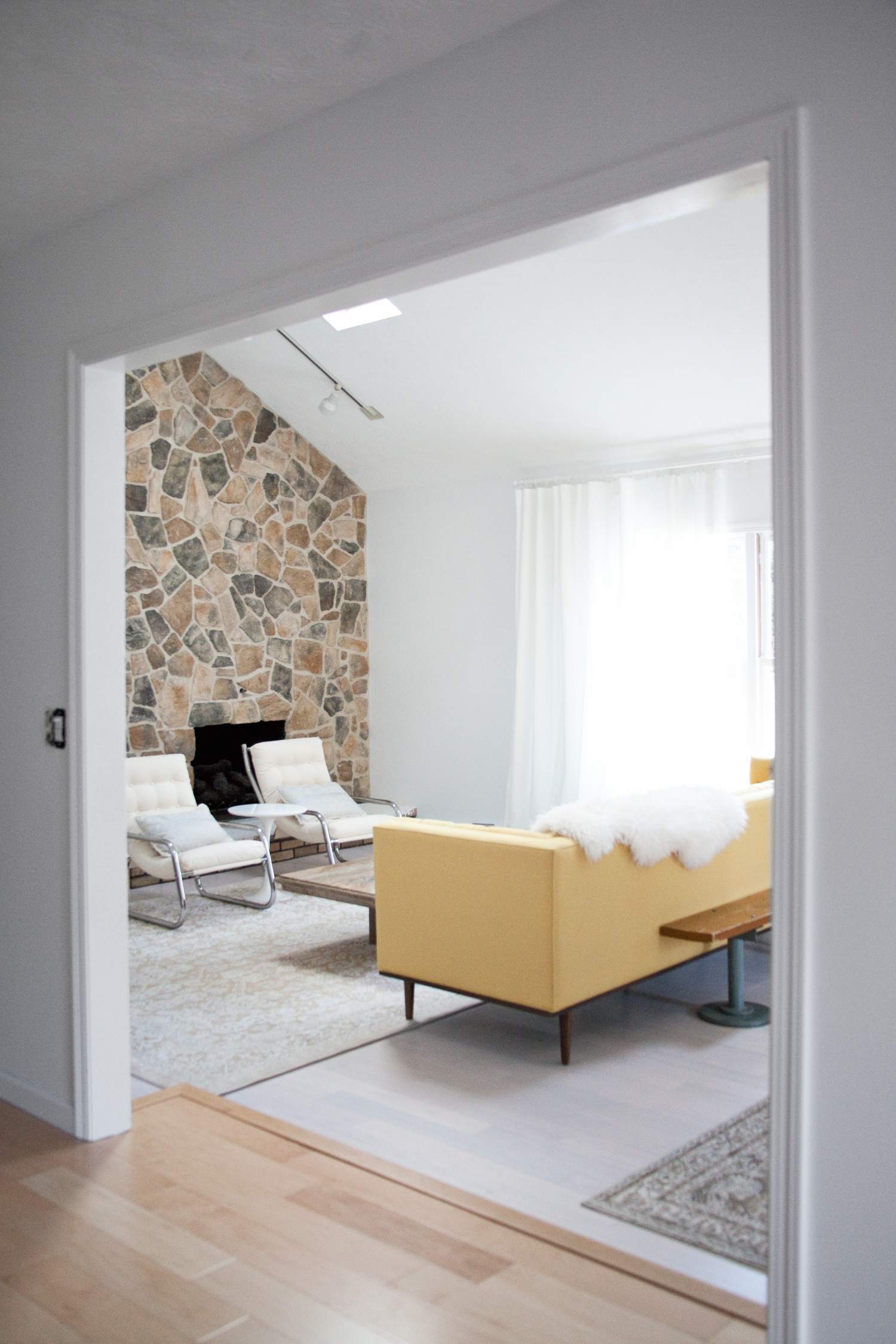 A friendly reminder of what this space used to be, courtesy of my cell phone when we first visited this home. Where there once was a drop off into this room, we built a step and changed the flooring to signify a change of levels, and also because I wanted an area with light floor, but maybe not the whole first floor of the house.
We installed Lumber Liquidators Island Pearl engineered bamboo flooring in here and the sunroom, and covered high traffic areas with traditional style area rugs (linked at end of post). It was super easy to lay, as the floor boards are all once length, and you can cut each row's starting board to vary the differences. We purchased a nail gun specifically for the type of nails the flooring needed (which of course was different from the other two kids of nail guns we had!), which cost us around $100 at Lumber Liquidators— much cheaper than paying for installation. So worth it!
The flooring on the top of the step is also from Lumber Liquidators— Natural Maple engineered wood.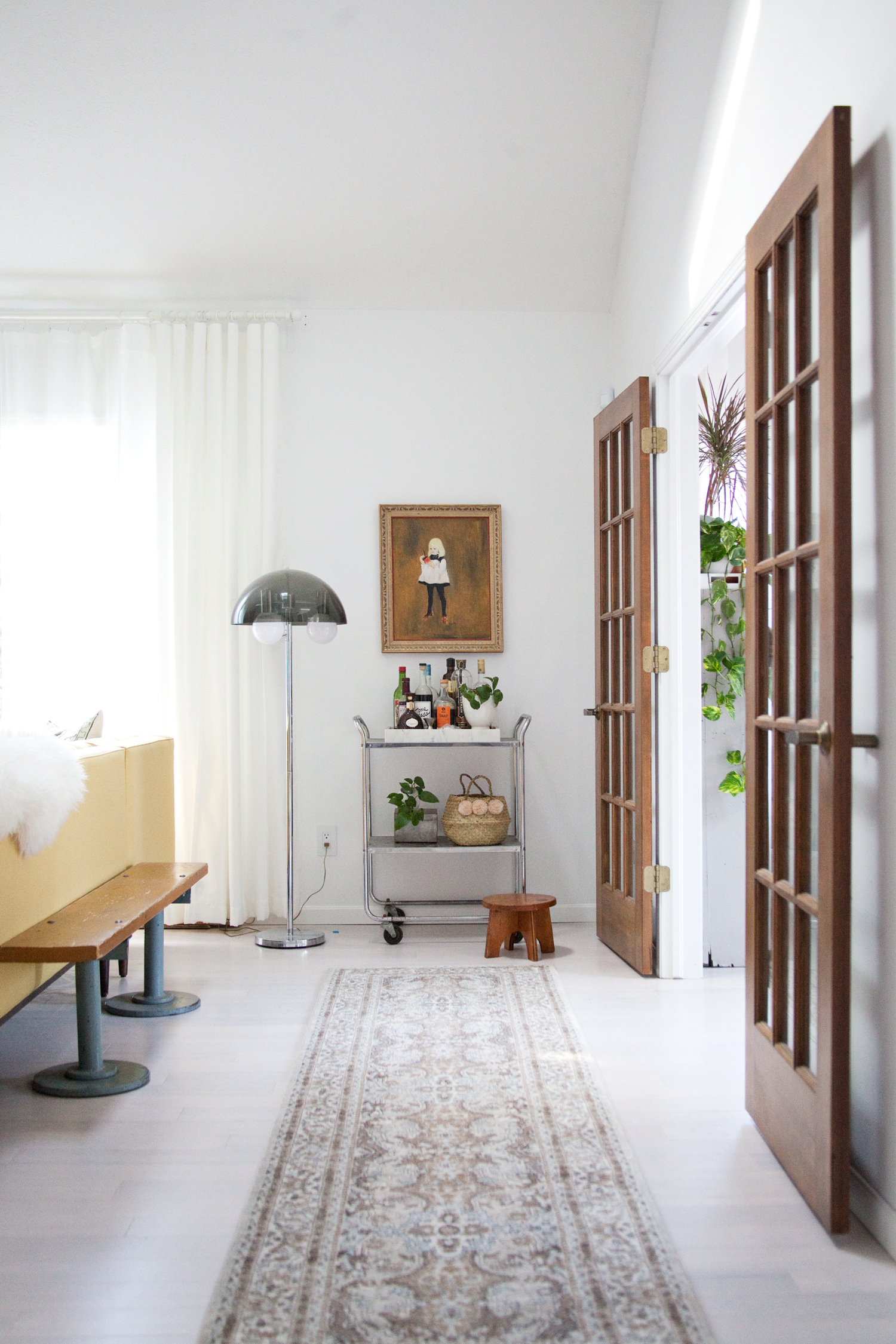 (The blue tape you can see on the floor in some of my pictures is where we have to use a sawzall to cut out register openings.)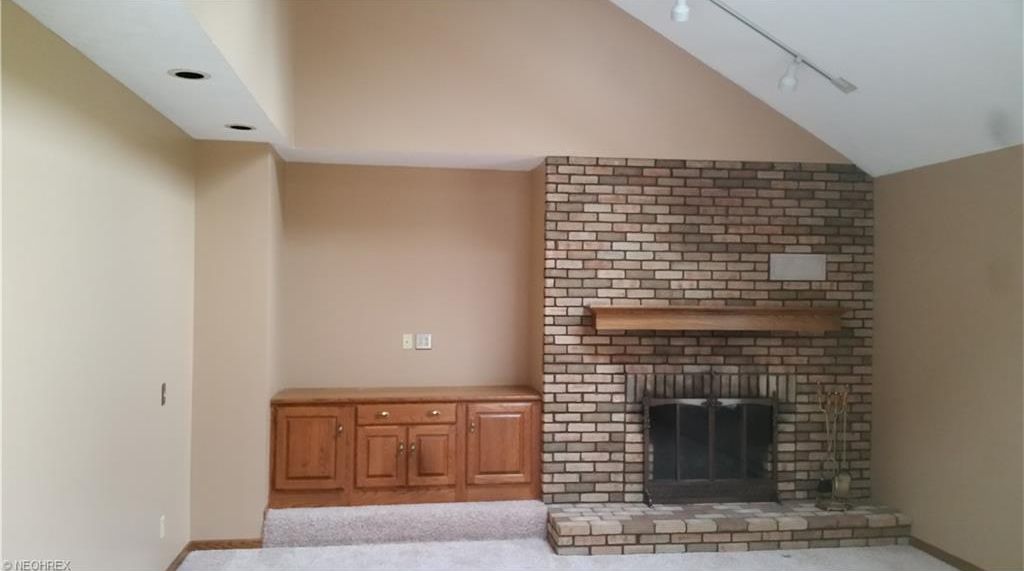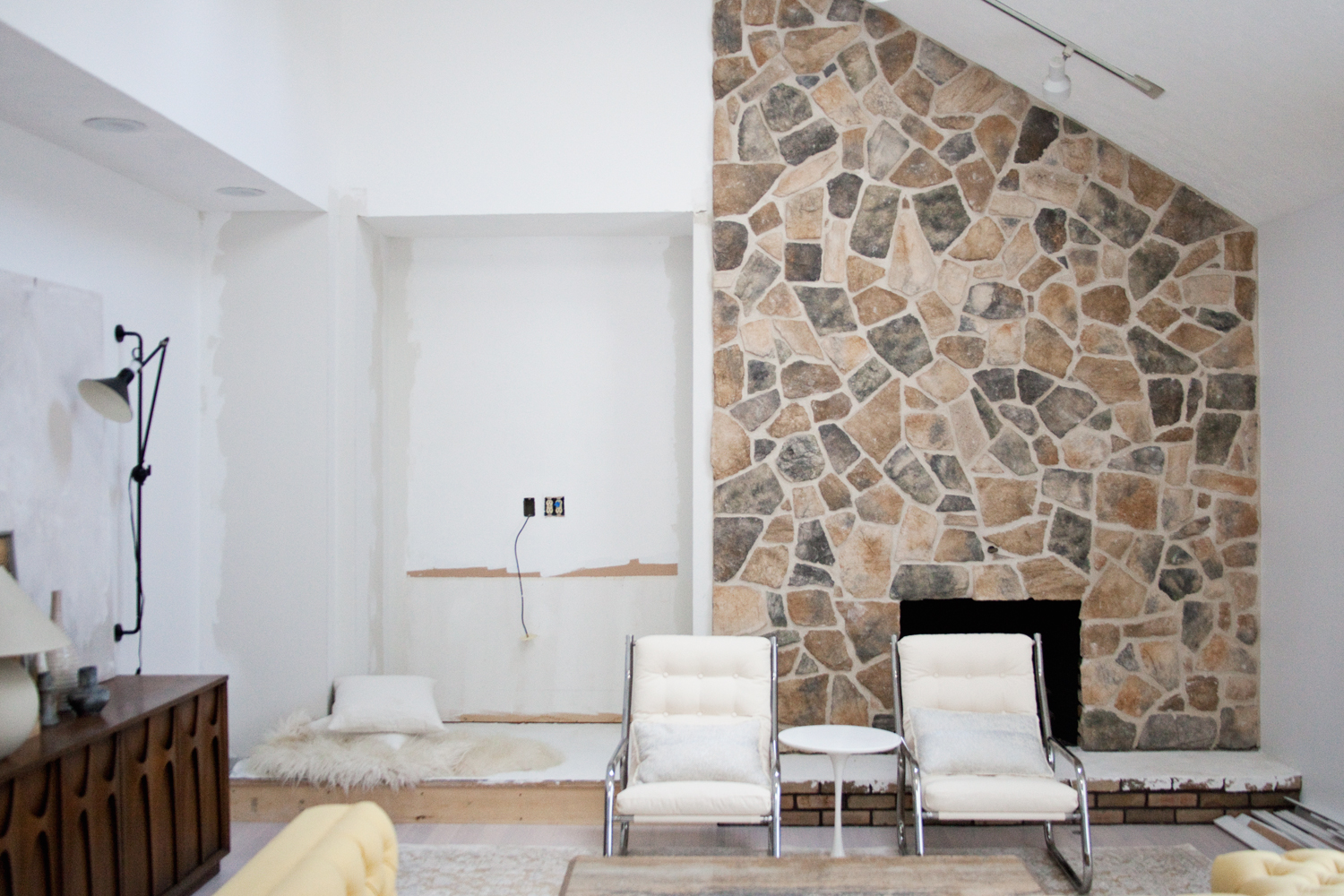 The absolute most dramatic change we have done to this space is to the walls! Specifically, the fireplace wall. We painted all of the walls in this room Benjamin Moore's Super White, and hired a mason friend to lay Boral Cultured Stone veneer over the old brick and atop the drywall to create a dramatic stone fireplace wall.
Boral Cultured Stone is a manufactured stone, which comes in a lot of different styles, and is lighter weight than natural stone, so you can lay it in spaces which might not be able to withstand the weight of real stone. Also, it's much more affordable. We got our stone from Mason Steel in Walton Hills, Ohio, where they have a showroom so you can check out the material before purchasing. I chose the Old Country Fieldstone in Summit Peak color way to achieve a vintage 60s looking fieldstone wall.
As I shared before, we were unable to remove the platform underneath the old TV cabinet, so I decided to build it out to match up with the hearth, taking the hearth all the way across the room. We're covering the plywood with Wonderboard, then smoothing it over with a few sim coats of Ardex Feather Finish in white. In the nook to the left of the fireplace, I'm building floating shelves and mounting a tv in the middle.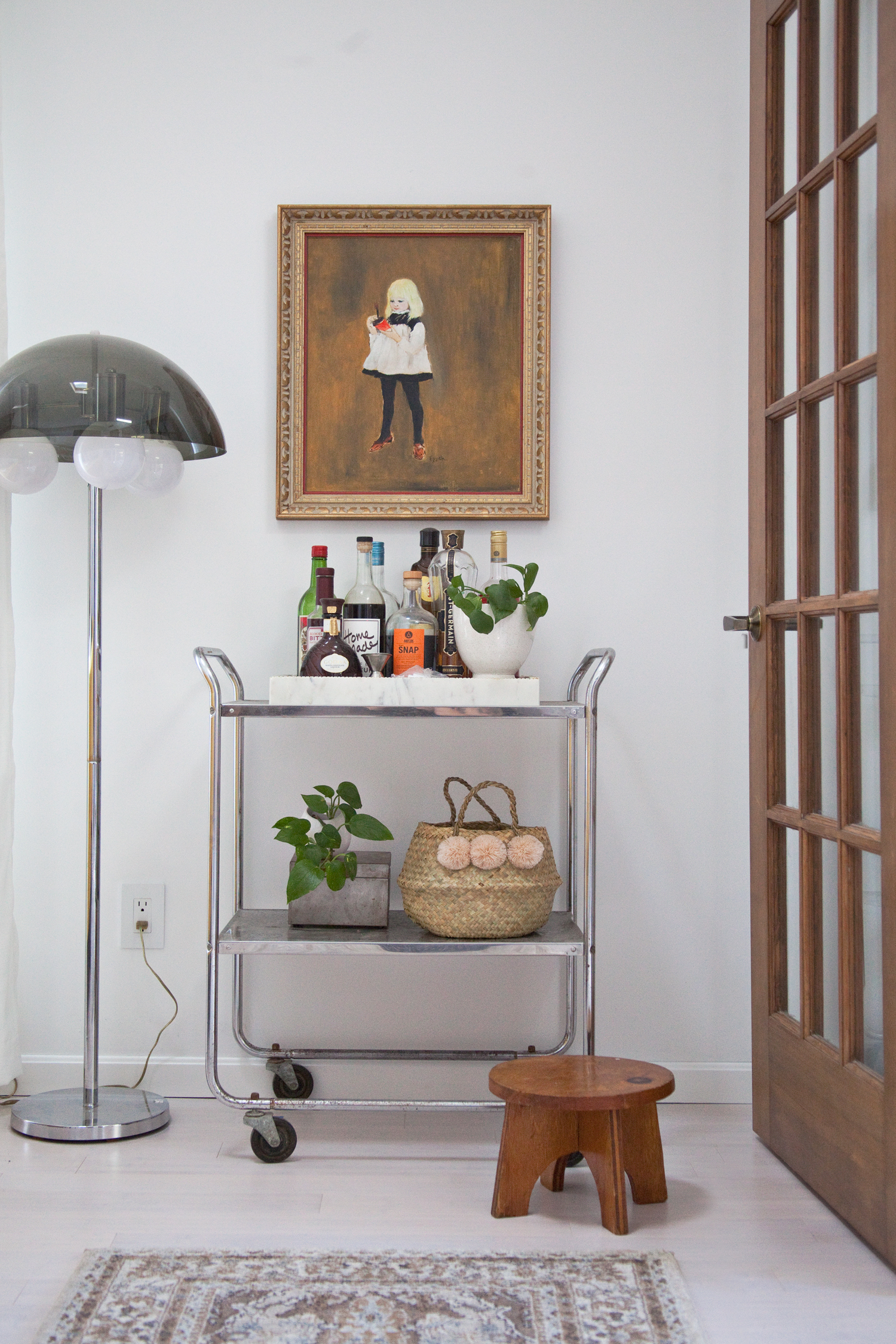 Slowly but surely I've been moving plants over from my parents house, where they had been living with me during the first month we owned this home and the space was uninhabitable.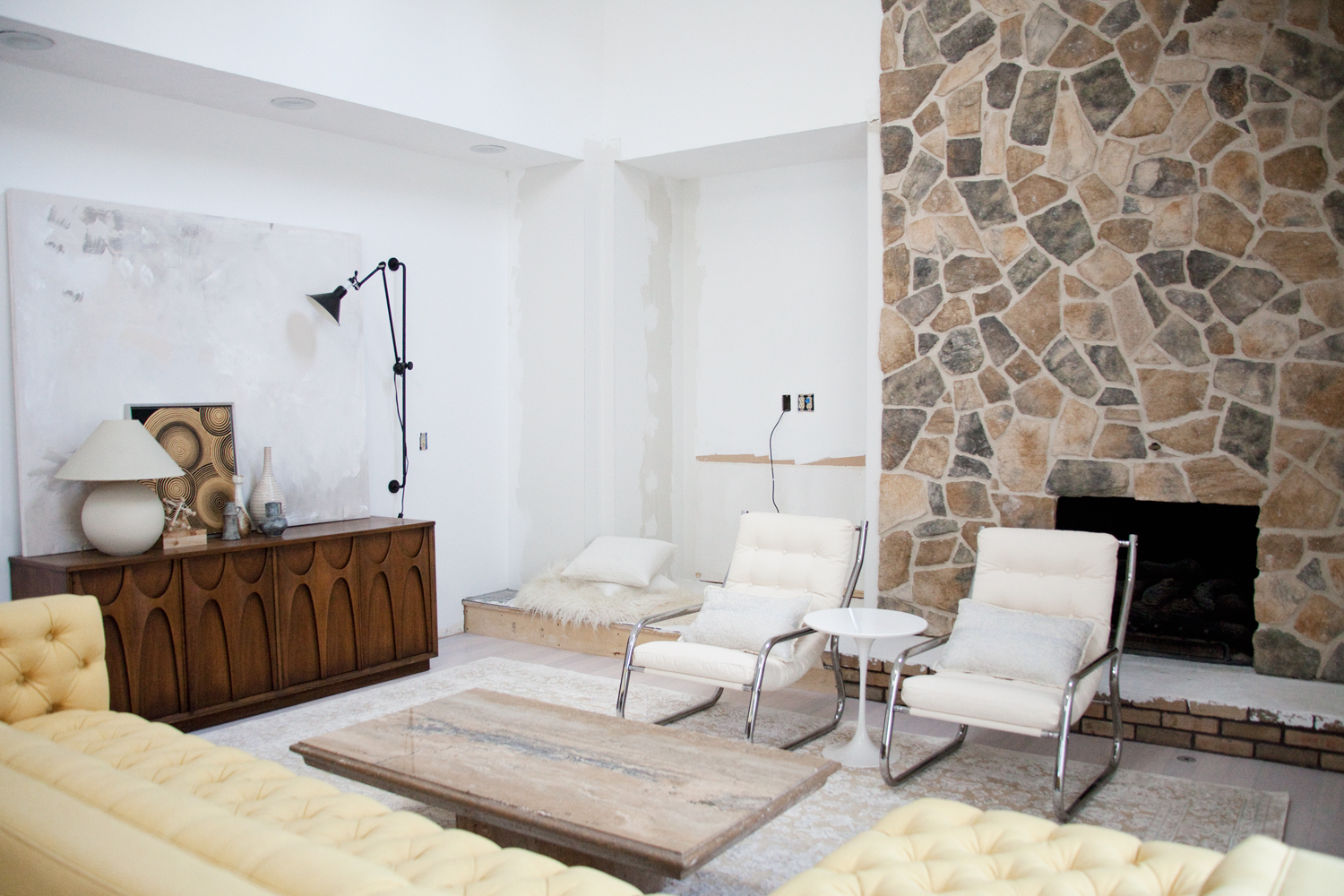 Basically, all I have to finish in the room is the hearth and drywall beside the fireplace (which includes the shelving), and then it will be finished! So exciting! I seriously can't wait to host my first movie night in here!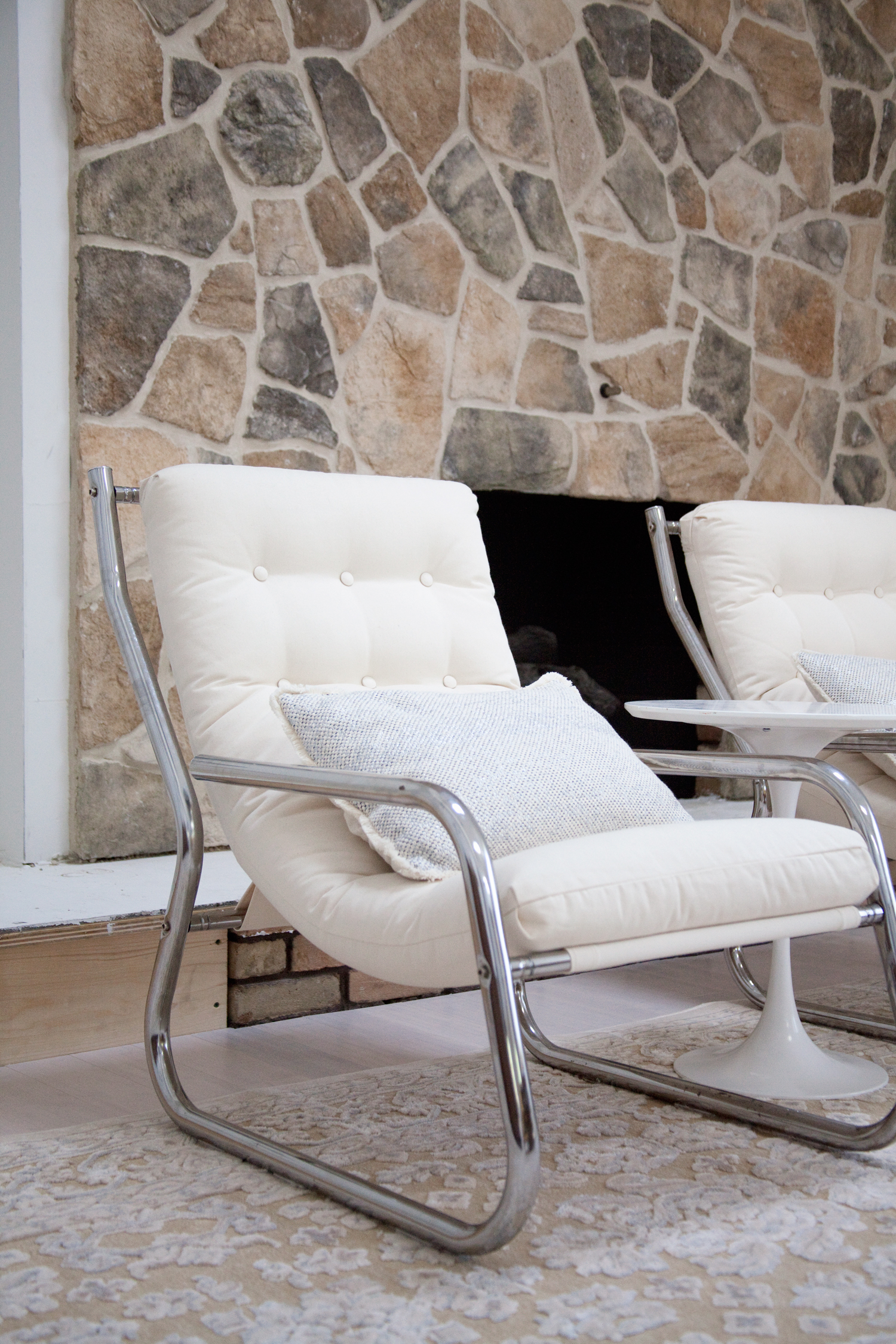 So, that's all for now, folks. Timelines are tricky, because everything takes longer than you expect, and somethings schedules get crazy with social events. I guess it would be easy for me to hide away in the house until projects are finished, but life is going on around me, and I don't want to miss out on everything!
Next up I'll share a progress update on the kitchen which is so, so, sooo close to being finished. Much excitement around here!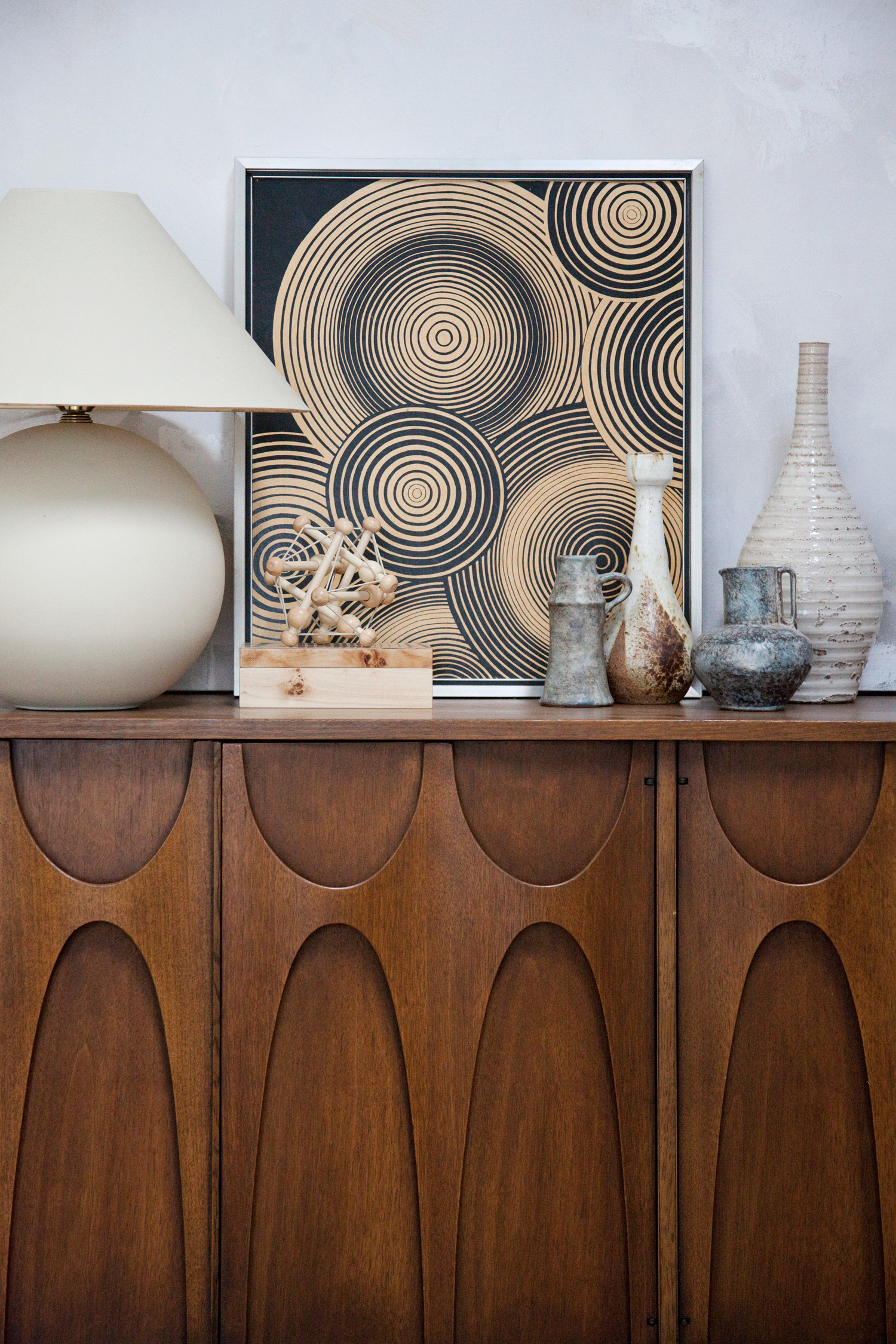 MATERIAL SOURCES