KIDDO CRAFT | Tic Tac Toe Snack Board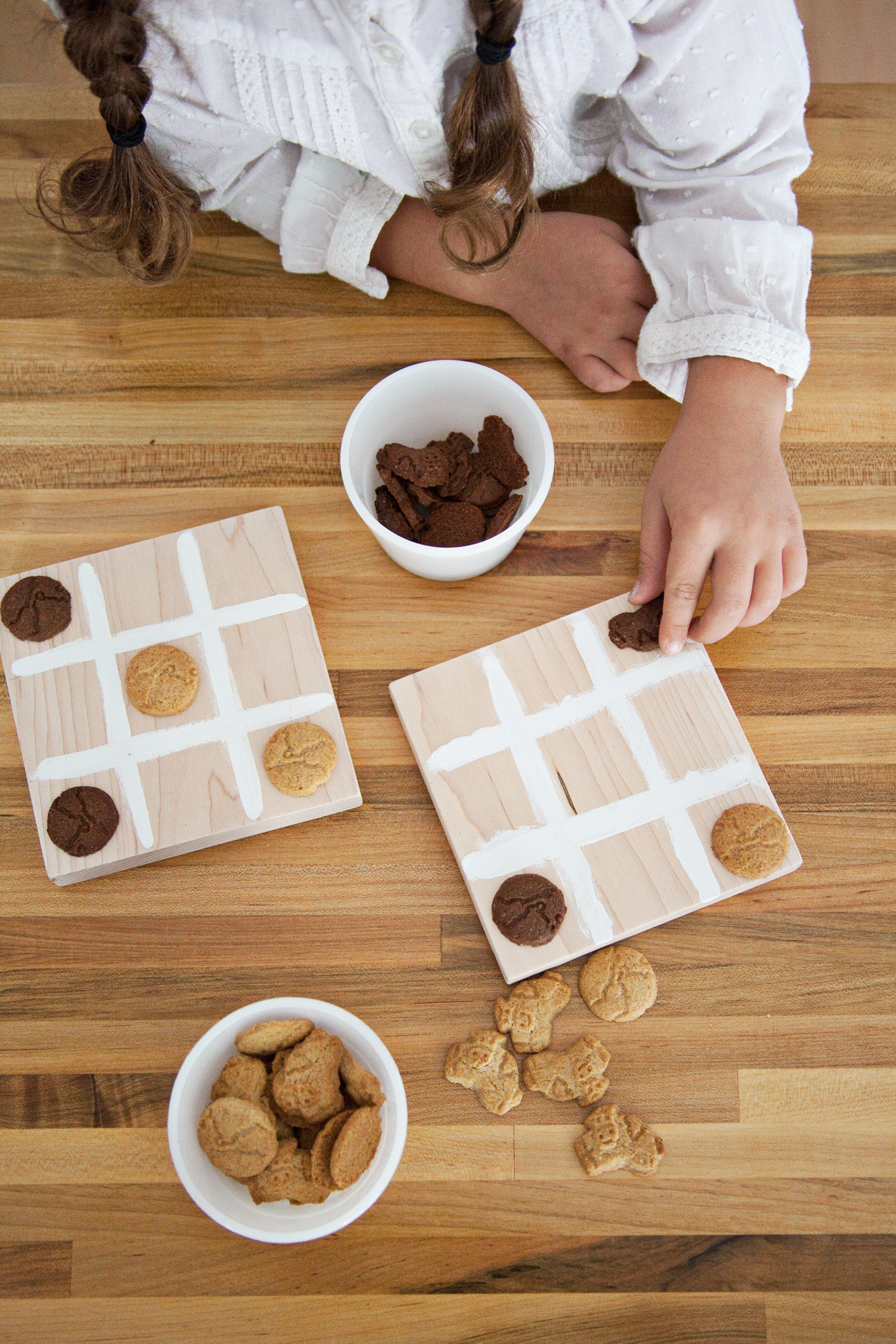 One of the hardest parts of moving, from the kiddos' perspective, is that crafting has not been easy to come by! Most of our craft supplies are still packed up, and we've only just began to have a space suitable for sitting and crafting the day away. But I looked around and found some leftover materials from our kitchen renovation, and came up with a fun craft Lucy really enjoyed, especially since in the end it involved playing games while eating a favorite snack.
I partnered with Horizon Organic on this project to feature their honey graham snacks, but this project would also work great with Horizon cheese shapes and your kiddo's favorite fruit. Follow Horizon on Instagram, Facebook, and Pinterest for more fun snack ideas!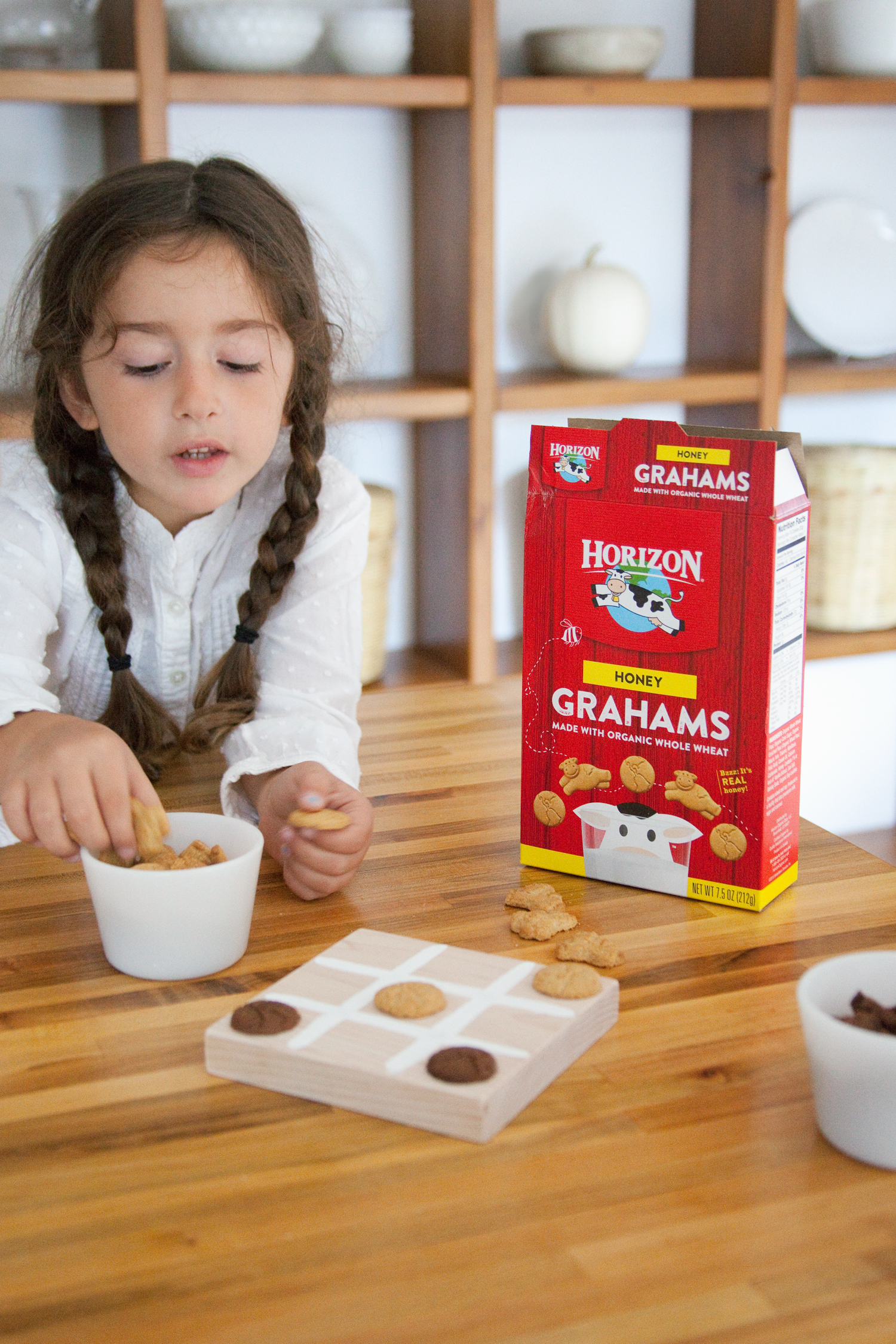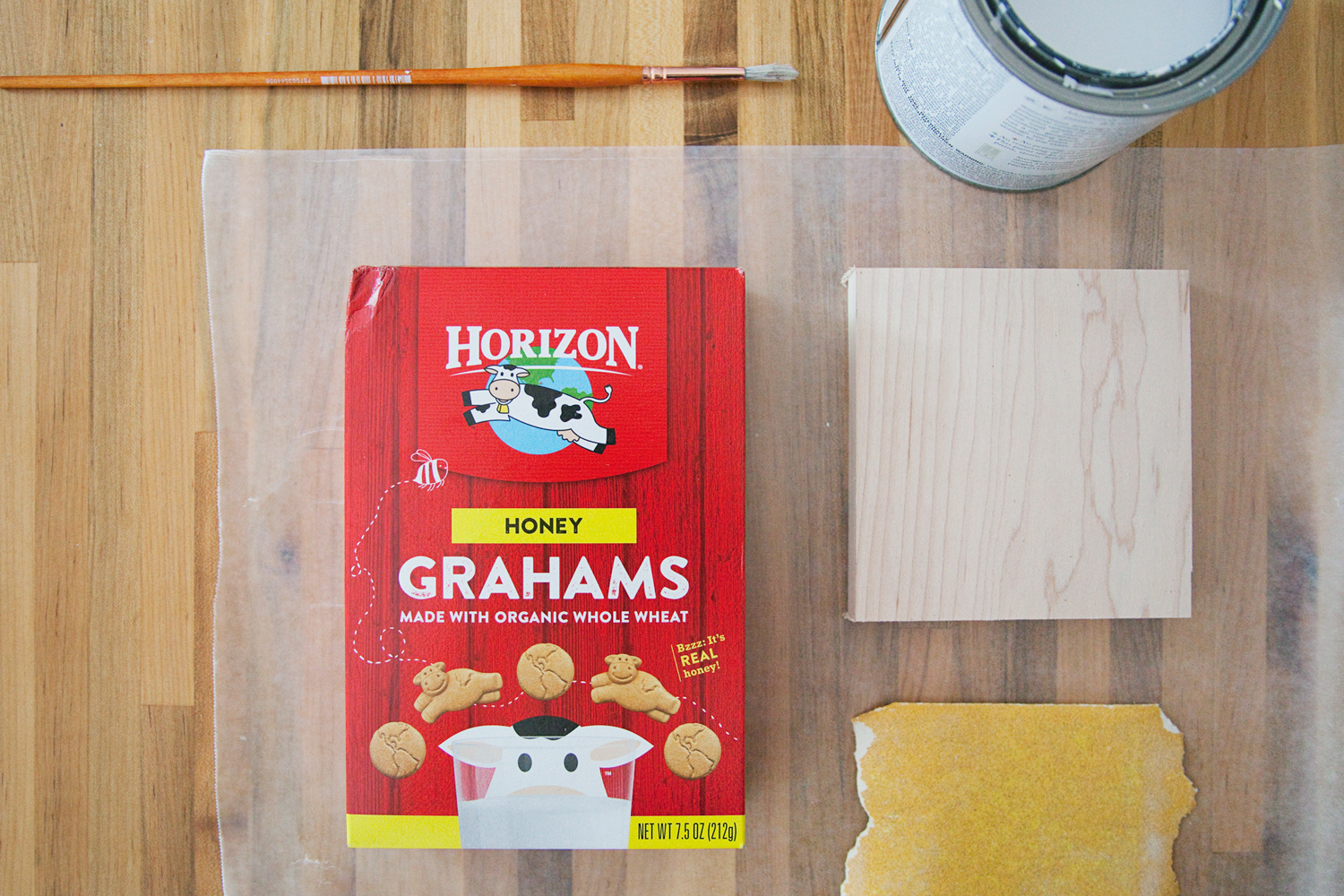 This project was free for me to make, because I already have the materials on hand. But if you don't have scrap wood, chalk paint, and sandpaper laying around, they aren't to expensive to pick up in stores.
MATERIALS
5×5 piece of wood
sandpaper (We started with 80 grit and finished with 180)
white chalk paint, or white primer
artist's paint brush
optional: wax or your sealer of choice— butcher block oil is a great food-safe option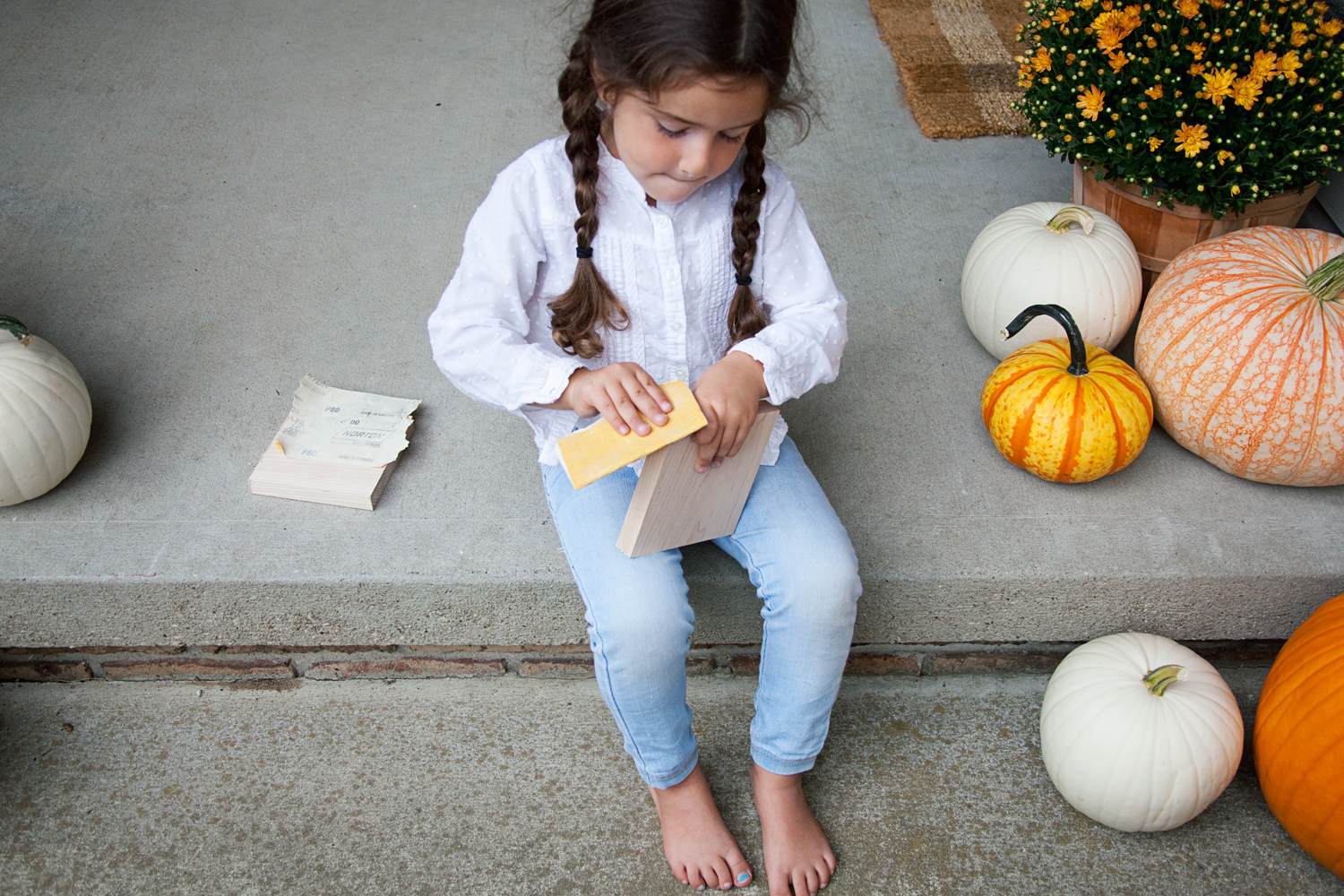 Lucy has seen me working with power tools and building things for as long as she's been alive. It's a great passion of mine to empower her to be able to do and create anything she can imagine. But first, she needs to get to know the fundamentals of woodworking. I cut the wood before we got started, which left jagged edges that needed smoothed out. We talked about why we sand wood, and how to sand in the direction of the grain. Also, we talked about beginning with a lower grit ("more bumpy") sandpaper to smooth out and rough edges and uneven places, then transitioning to a higher grit ("less bumpy") sandpaper to smooth out the scratches and make it nice to touch.
It was really special to see her focus so much on getting out all of the scratches and corners! Look at that concentration.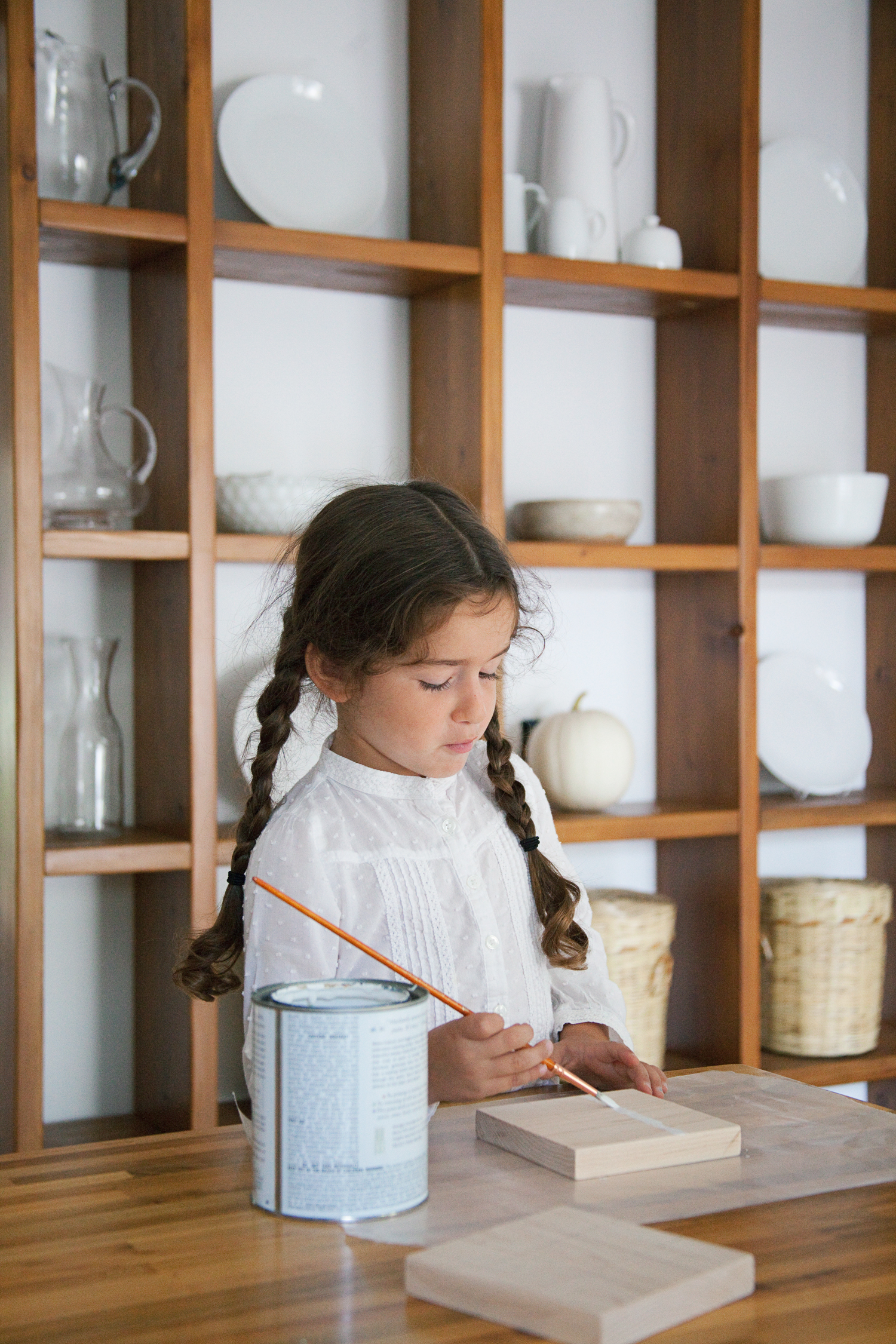 After we wiped the saw dust off of our boards, we got out chalk paint to do our lines. We used chalk paint because it doesn't require primer. But using primer would've worked too!
Painting lines was also a great preschool exercise for her. She did a pretty good job, I thought. But she did ask me, "Why is yours better than mine?" I told her I've had lots of practice. And then she told me she was going to practice a lot so she could be better than me. Ha! Sounds like a plan.
When I took this photo (above), Lucy asked me, "Do I look like an artist?"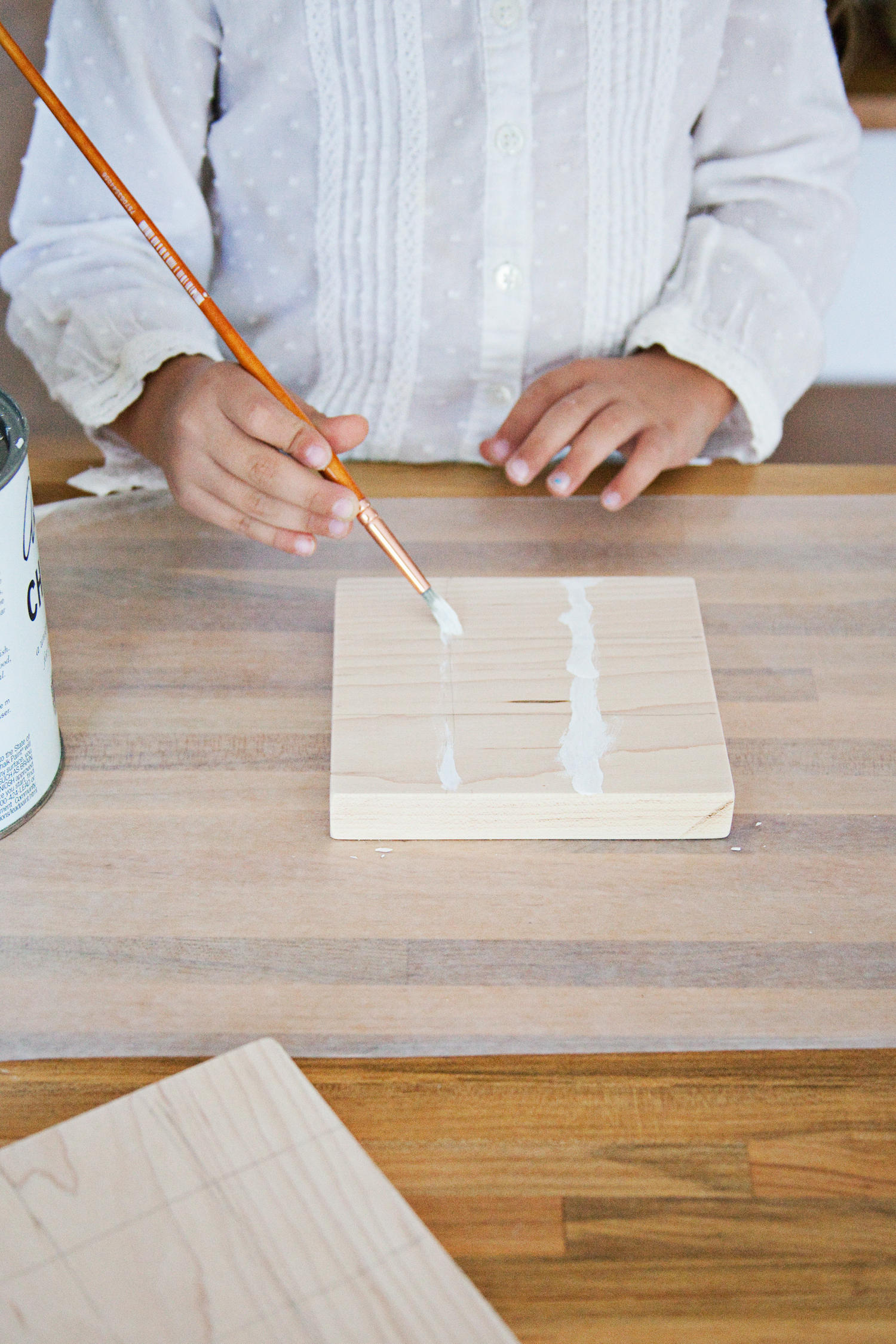 Her first line was globbiest, but she quickly learned how to adjust to make finer, straighter lines. (I lightly drew the lines in pencil first, so she could trace them.)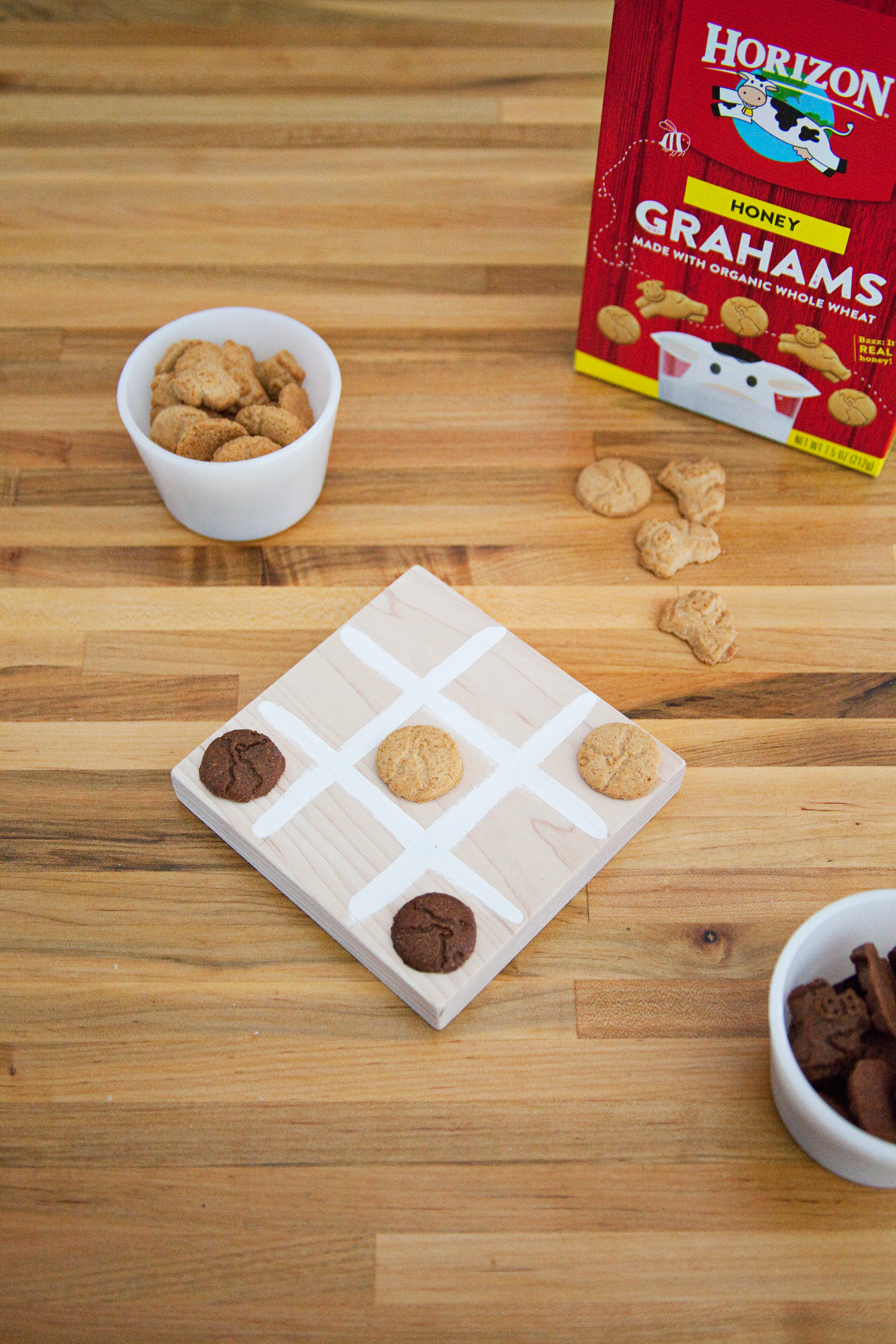 After the paint dried, we got out our Horizon Organic graham game pieces and began to play tic tac toe. I think I won five games in a row before she figured out she needed to focus more on blocking me than filling up the board with her chocolate game pieces.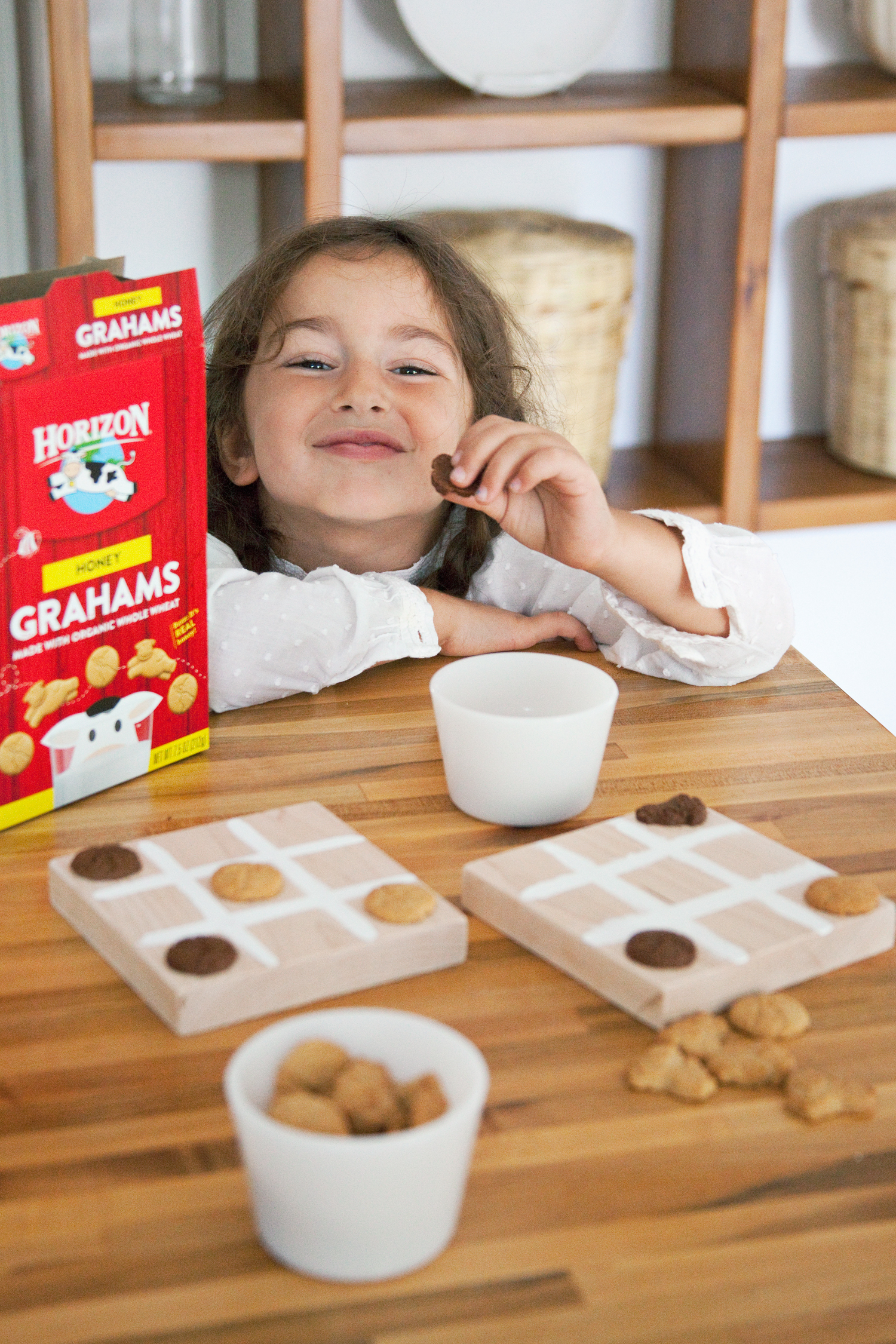 Lucy and I really had a nice time making these boards together! It was just enough of a process to be interesting to her, but not so long that it tested her patience too much for just a fun craft. I'm already thinking about other games we can make together! Bonus points if food is involved!
This is a sponsored conversation written by me on behalf of Horizon. The opinions and text are all mine.