Apple Cinnamon Grilled Cheese Sandwiches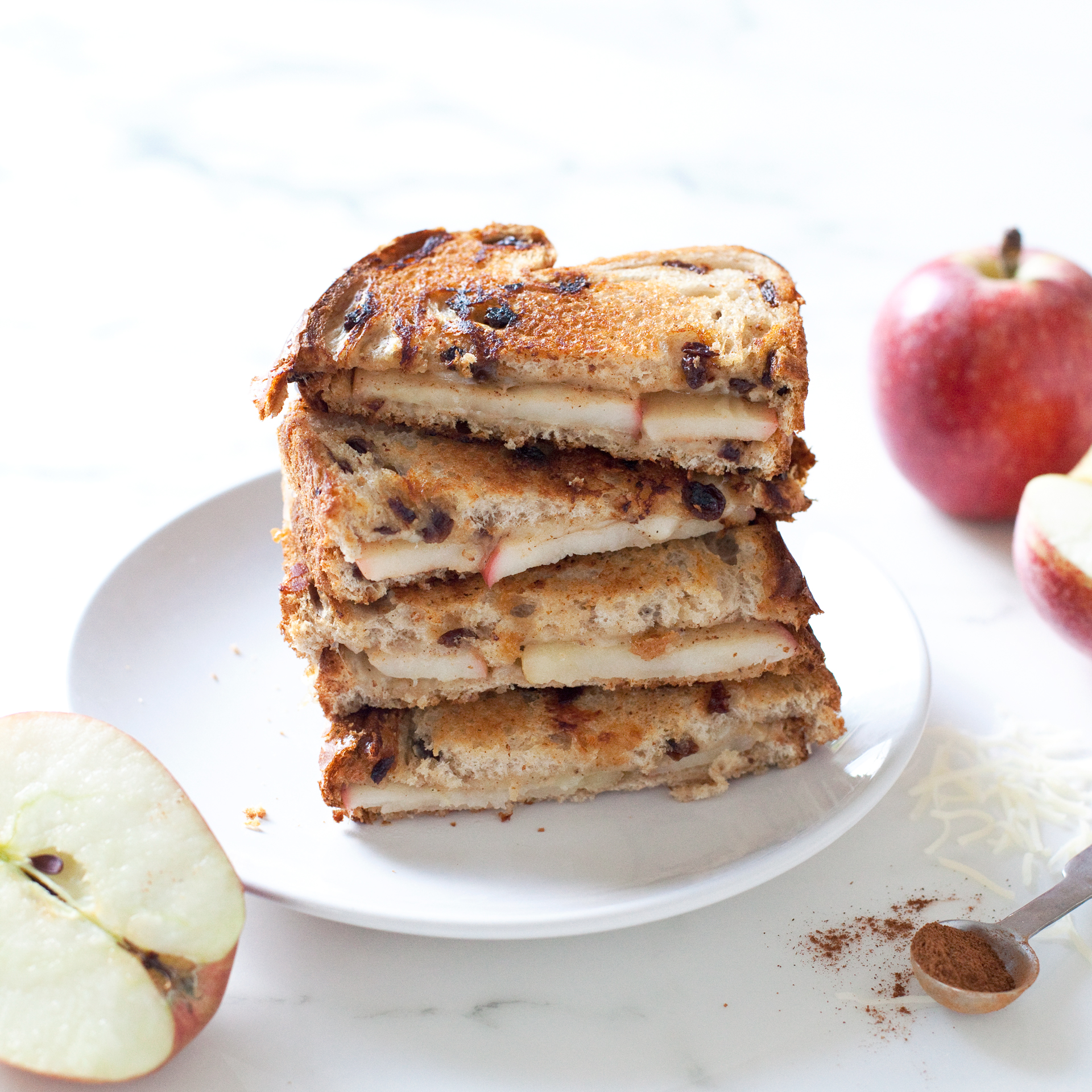 Grilled cheese, man. Nothin' like it! I've tried new variations through the years, and have never found a version I didn't like. But I've never tried the sweet/savory style of grilled cheese until now, and I gotta say— I think I've found my go-to comfort food! It's got that crispy, buttery crust, oozing cheddar, and the crunch of a sweet apple, with the delightful addition of my apple's favorite companion— cinnamon!
Whether you actually grill your sandwich, or toast it (which I prefer), this isn't your standard diet fare. But who cares? It's so good. I did make mine with Horizon Organic's cheddar cheese and organic apples, so I feel good about the ingredients. Their cheddar is mild, but flavorful. The perfect balances cheese for a picky eater like me. (Yes I said, me! I'm pickier about cheese than my kiddos. Ha!)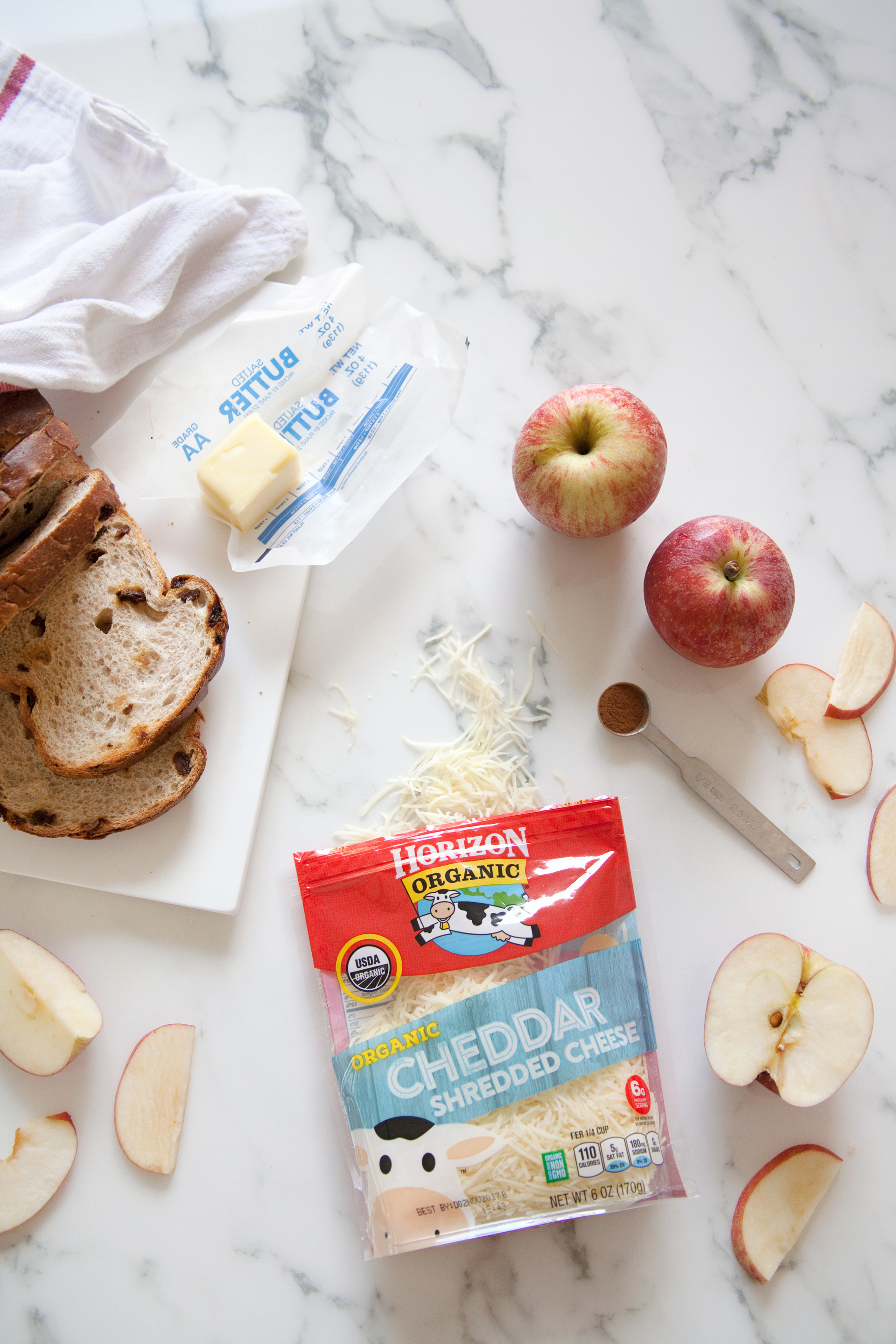 Horizon Organic cheddar cheese (either sliced or shredded)
Apple of your choice thinly sliced (I used gala apples)
Butter
Cinnamon
Bread (I used raisin bread, but brioche would be great too!)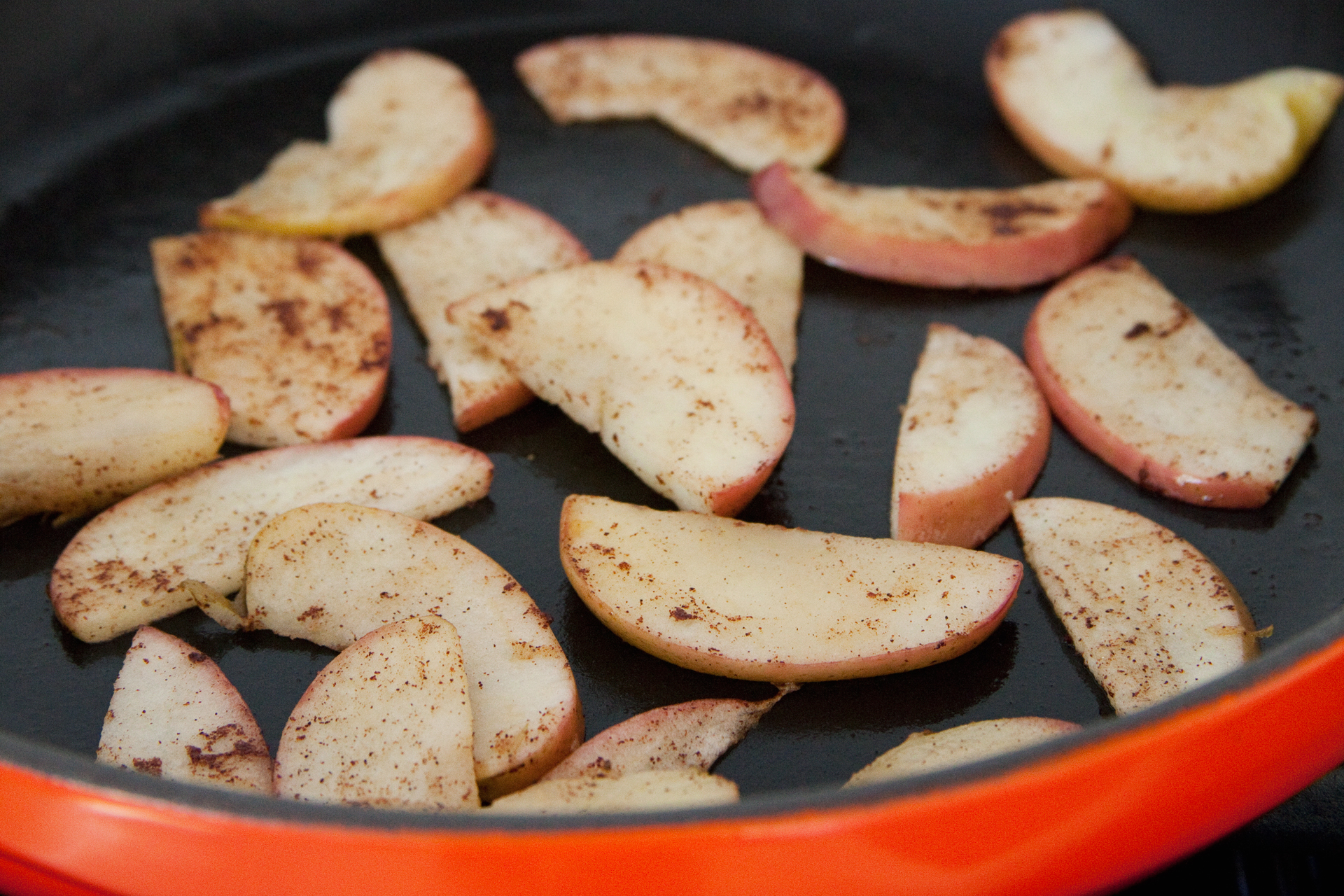 STEP ONE: Thinly slice your apple and sauté with butter and cinnamon until tender crisp.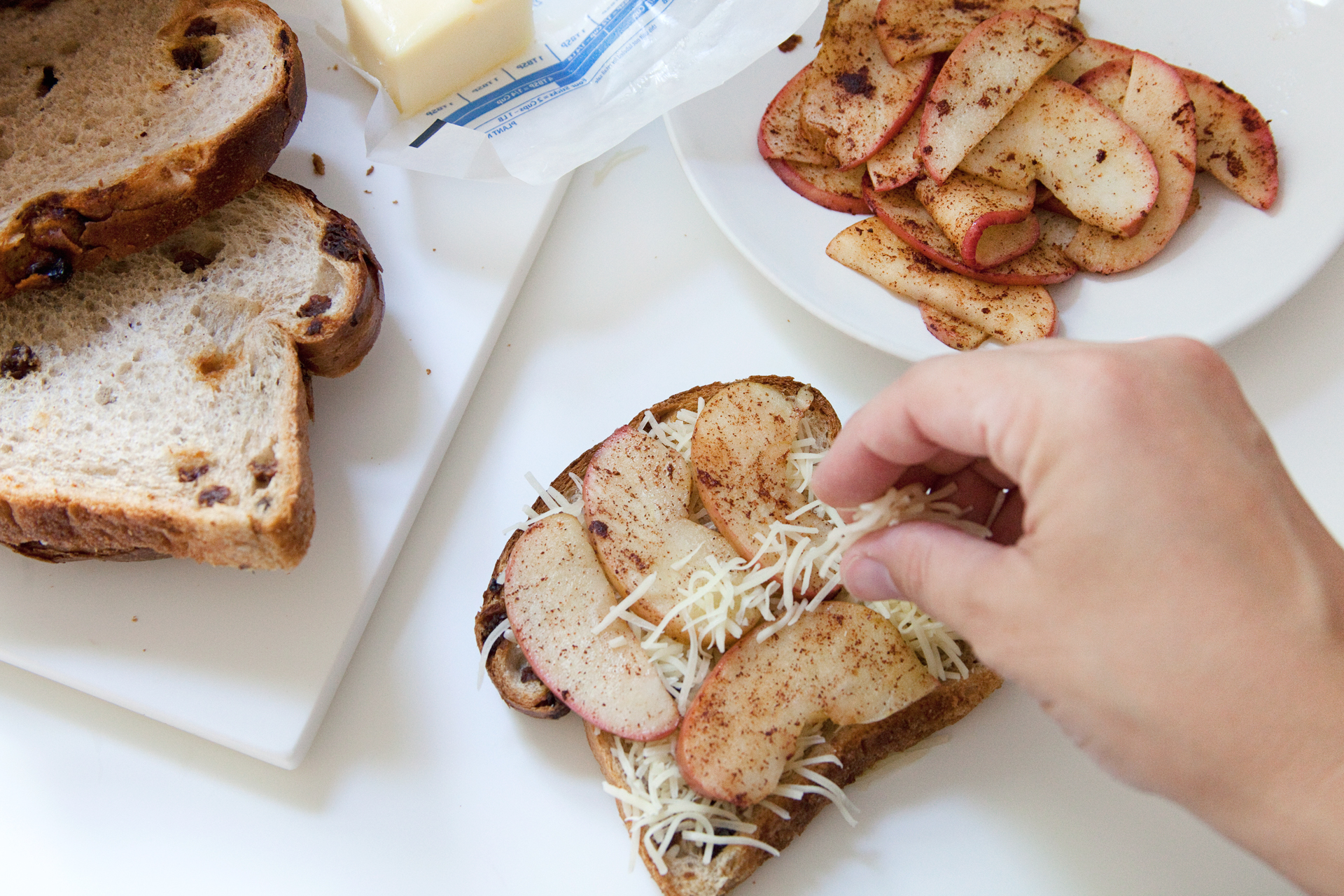 STEP TWO: Spread a layer of cheese on a slice of bread, then arrange a layer of the cooked apples. Top with another layer of cheese.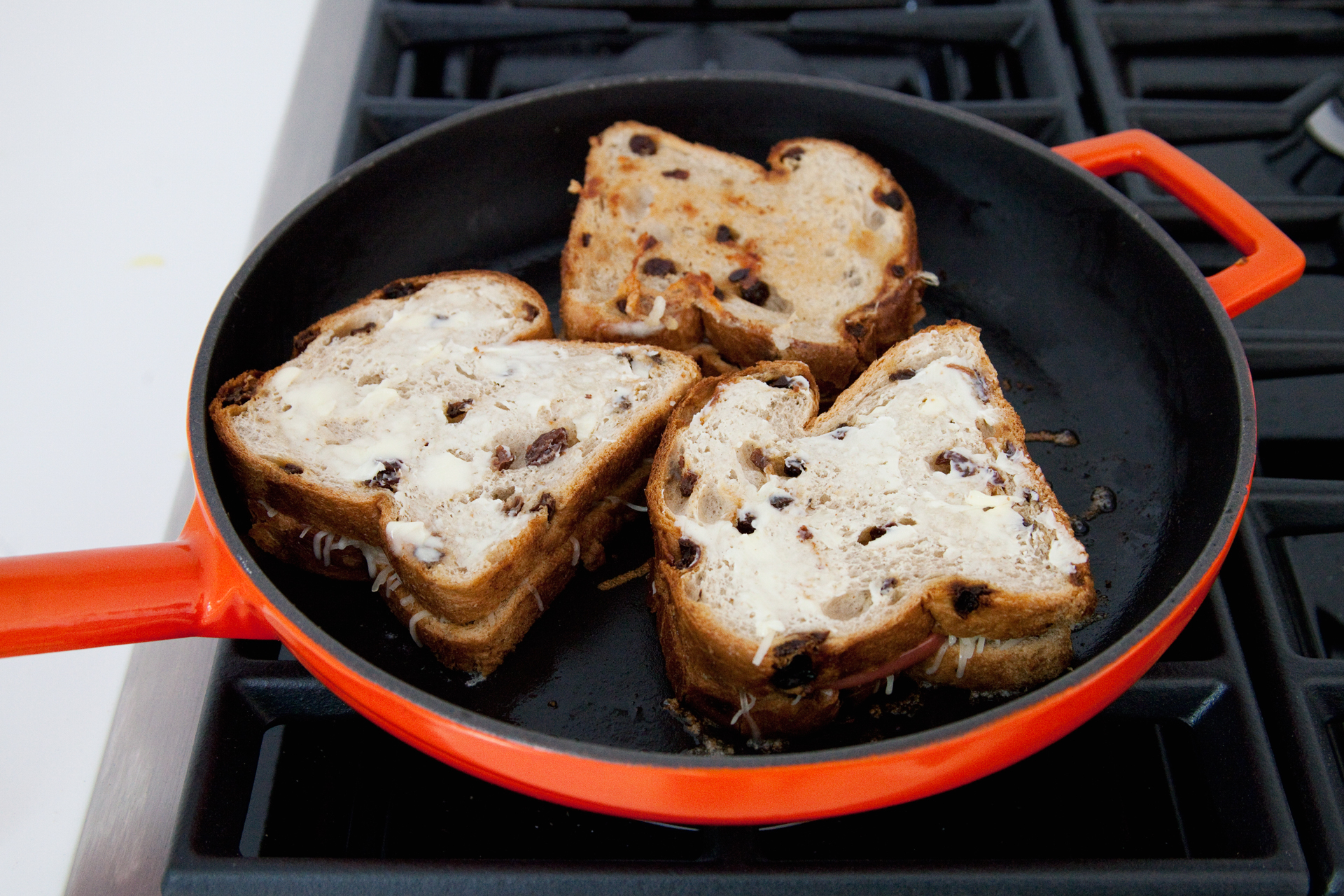 STEP THREE: Spread a light amount of butter on the outside of your bread slices and toast on a skilled over medium/low heat until golden and crispy.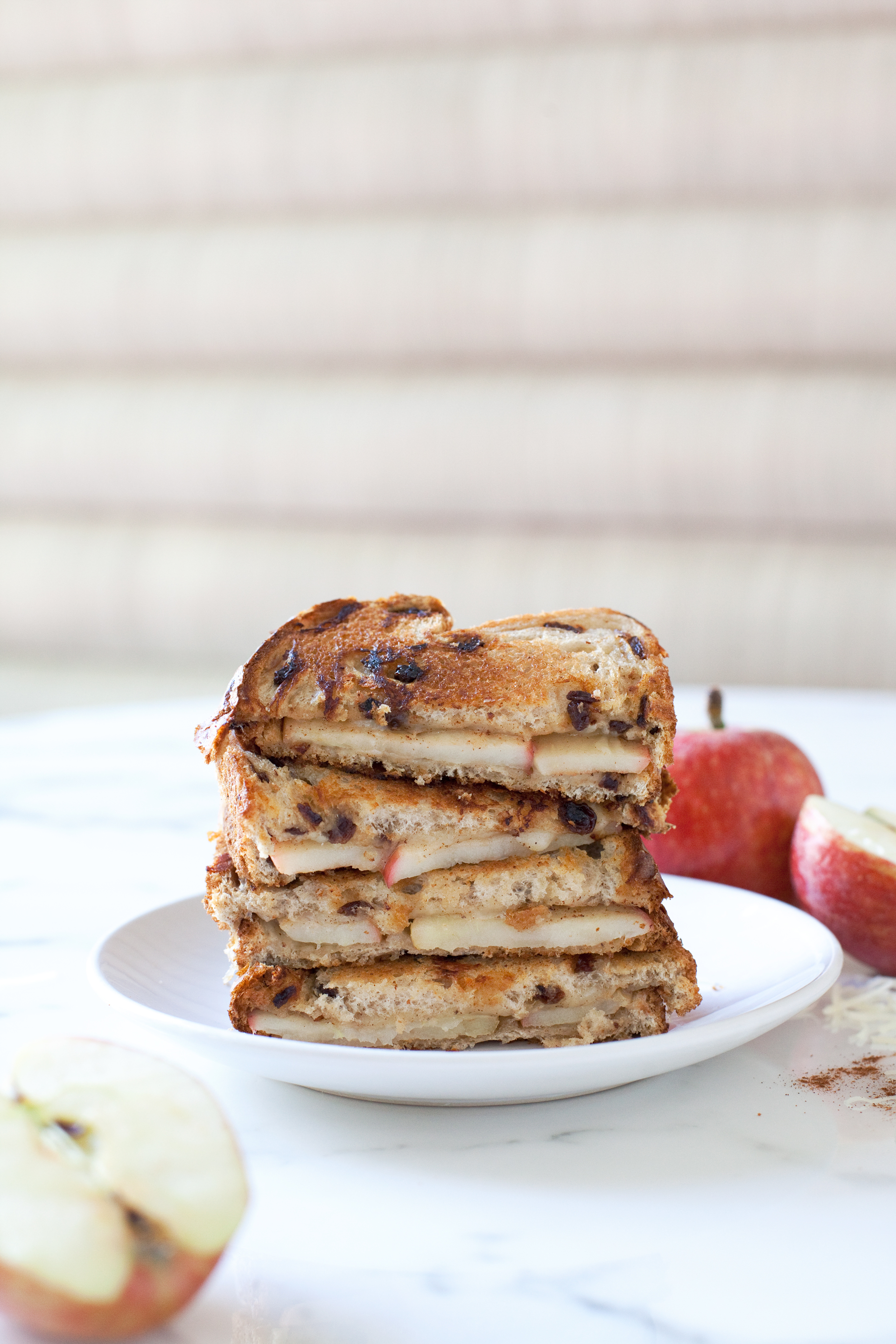 If you couldn't tell already, I absolutely love this take on grilled cheese. The girls, though? These plain Janes are a little trickier to win over. Lucy insisted she would not like it, but next thing I knew, her plate was clean. Mama mission accomplished!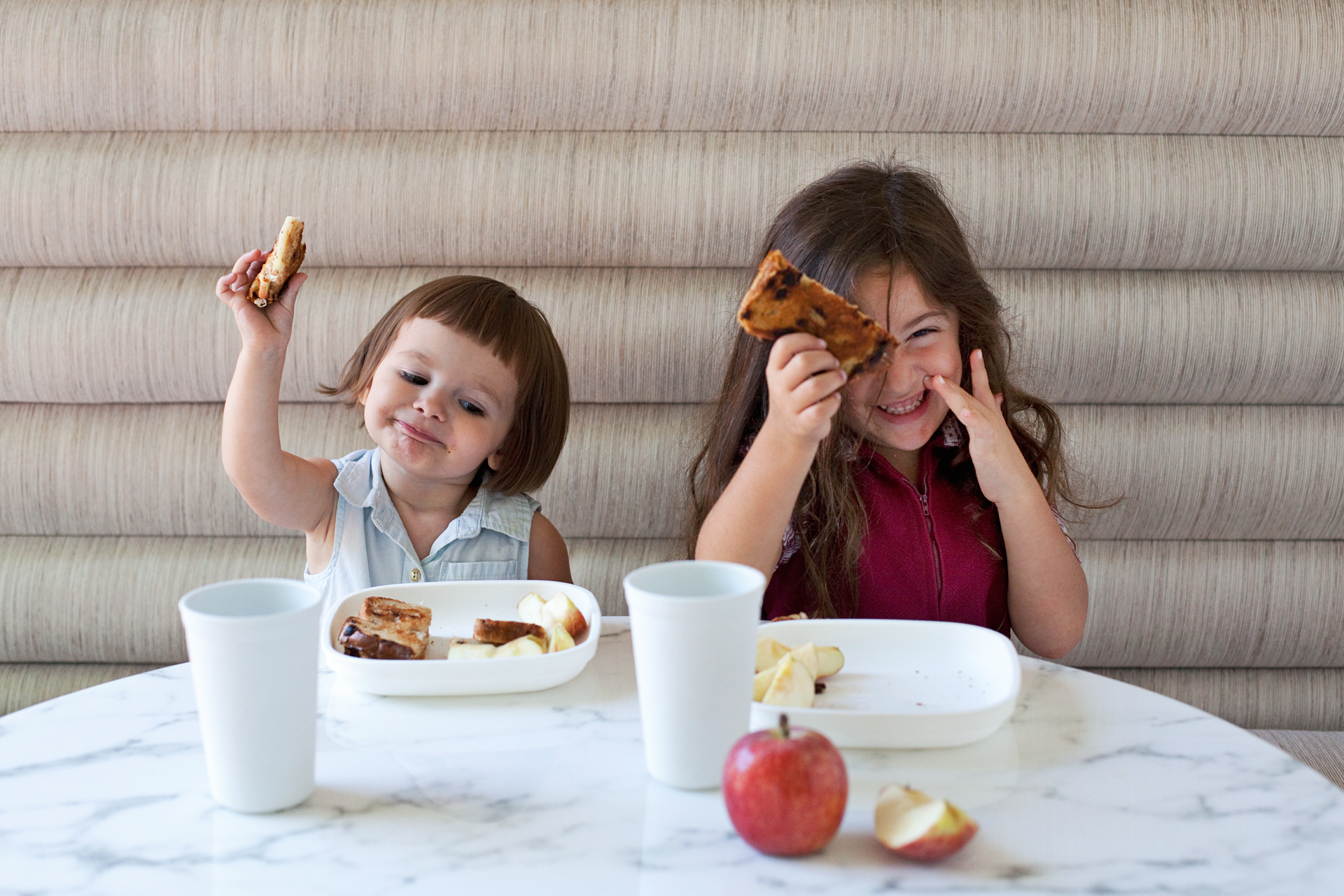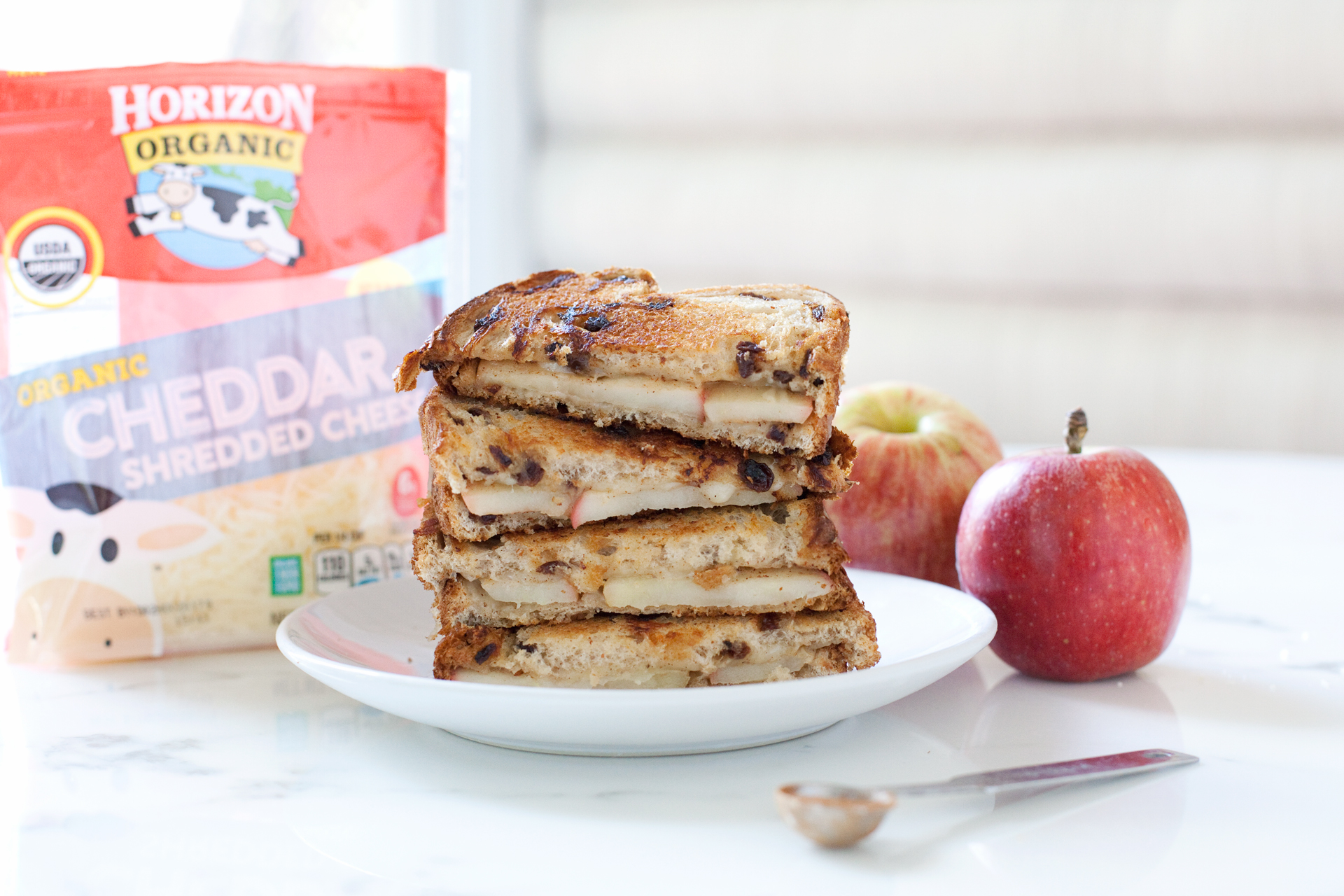 Do you have any favorite "weird" grilled cheese recipes? My other favorite is colby jack cheese with carmelized garlic and onion, sliced jalepenos, and sliced tomatoes. Weird grilled cheese without the weird additives, thanks to the organic ingredients in Horizon Organic's cheese! Check out their website to find a product at a store near you.
If you want more recipe ideas like this, follow Horizon Organic on Instagram, Pinterest, and Facebook. And be sure to sign up for their newsletter to hear about new products and discounts!
This is a sponsored conversation written by me on behalf of Horizon. The opinions and text are all mine.