WHAT I WORE: Summer Uniform
When we packed up most of our clothes to prepare to sell our little house, I choose a few wardrobe staples I knew I wouldn't mind wearing every day. I'm so glad I guessed correctly, because let me tell ya, I'm actually really enjoying wearing the same few things every day, and I haven't grown bored or felt drab— not even a little! Maybe this capsule wardrobe thing can be a new lifestyle for me? In any case, it's definitely working for me now.
If you ever run into me when I'm out and about, most likely I'll be wearing a linen shift dress from Linenfox on Etsy. Maybe it'll be white, or maybe it will be black. But that's about all I've been wearing out of the house these days! Not even ashamed.
Part of the reason for my limited wardrobe (now that we're beginning to unpack our clothes) is the extra padding I've added to my frame during the past few months of home upheavel. I'll be the first to admit I stress eat, and eating healthy for me is such a mental battle when I literally don't have a kitchen to cook in. Not to mention the lack of any extra free time to keep up my exercise habits during this renovation. I don't have to worry too much about a little extra cushion on my bod when my summer wardrobe is so forgiving! But is the opposite of what you might think of when you're thinking about summer staples, but ah well! This is my life, I might as well feel good about what I wear every day. In the fall I'll get back to my old habits. I keep promising myself that. And for now— there are these comfortable shift dresses!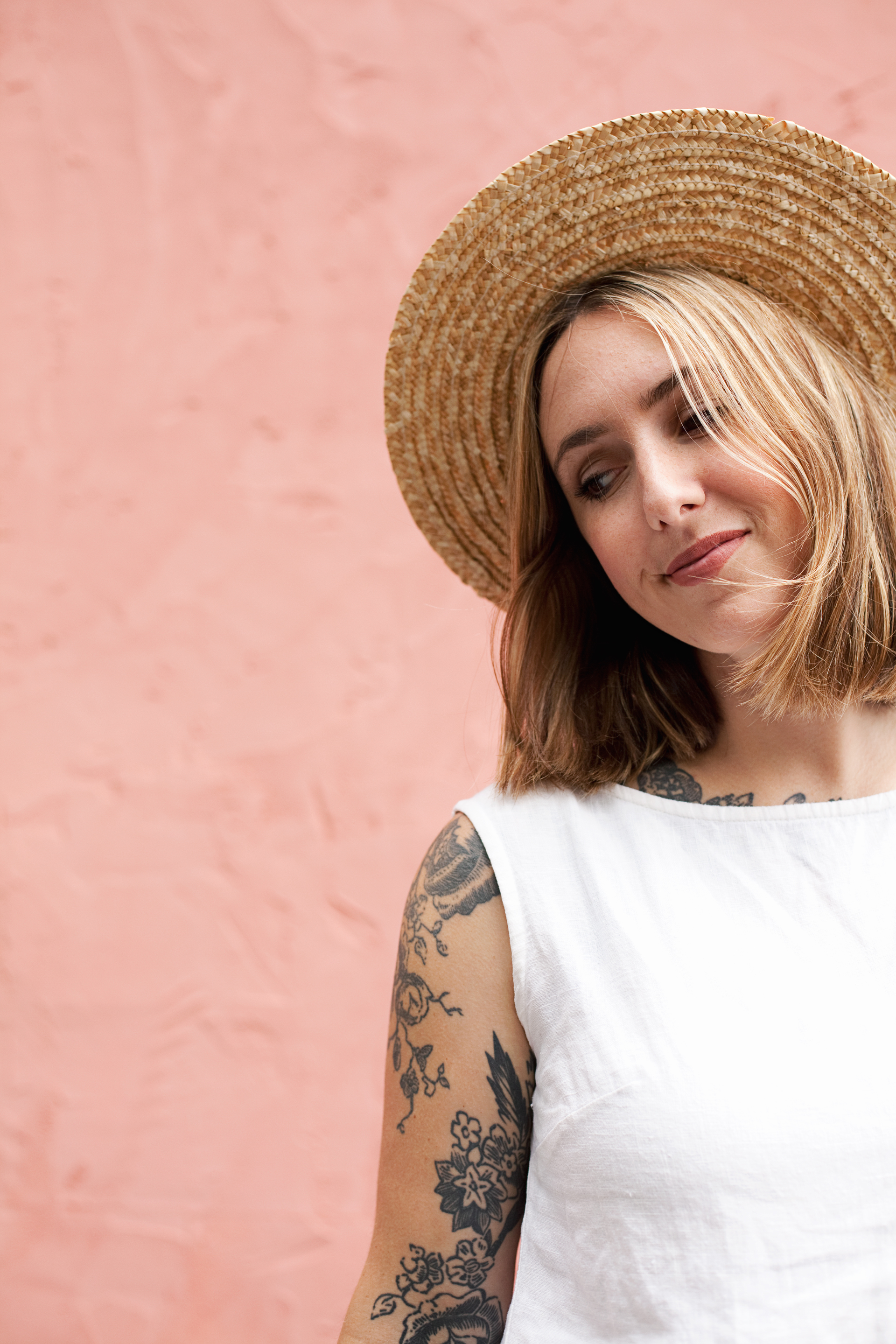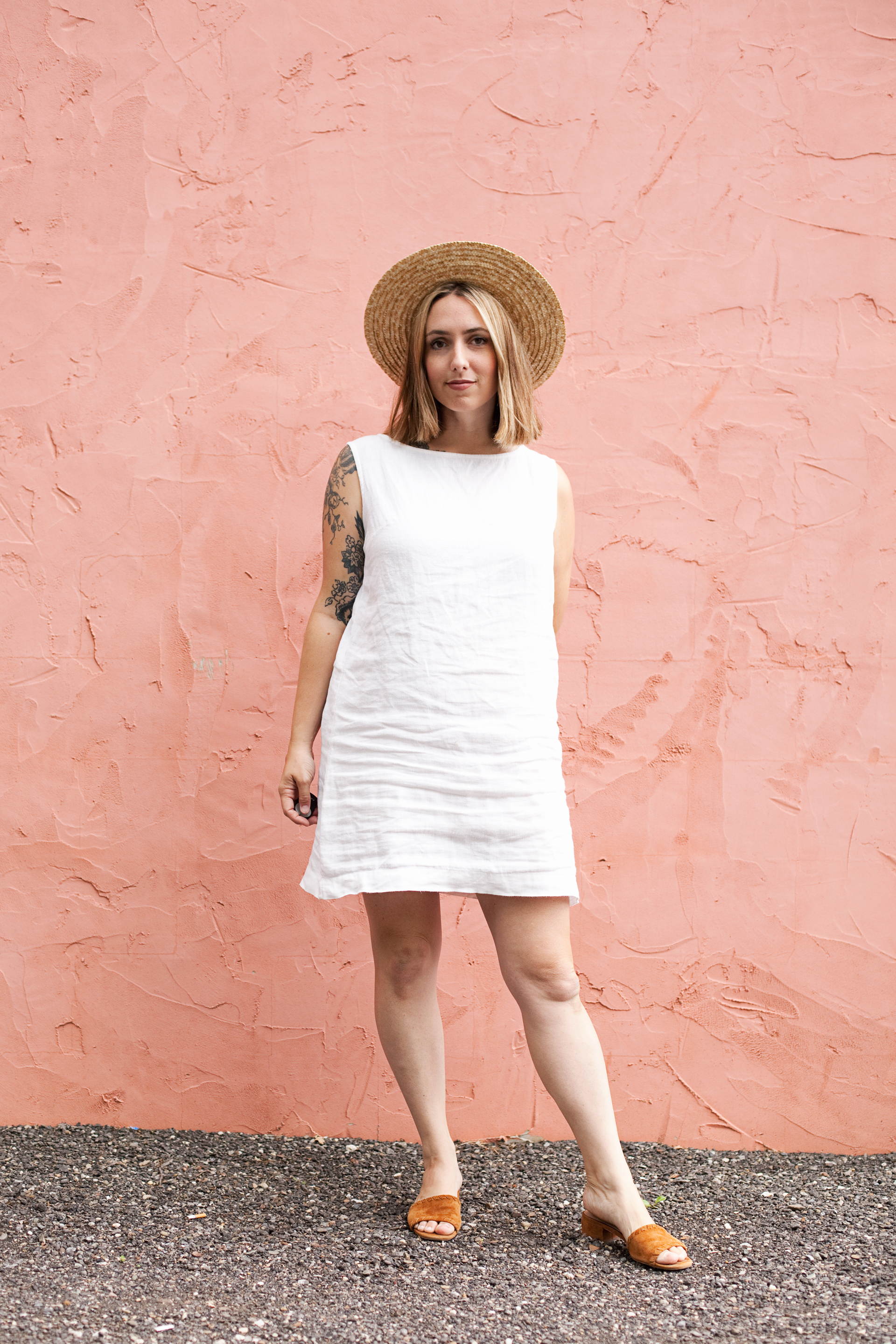 In addition to these super easy to wear linen shift dresses, I purchased a black cami and white sleeveless blouse from Linenfox. This post isn't sponsored or anything (though it does contain affiliate links), I just really wanted to share how comfortable and cute these dresses are! I've been so satisfied to slip one on over a slip and get on with my day. So easy, literally breezy, and quite chic.
Also— quick shout out to my new A Beautiful Mess for Kelly Moore camera bag! As a former photographer turned blogger, this bag is a dream come true. My old camera bag was so ugly, but I used it because it had padded sections for my lenses and camera body, and a padded strap for my shoulders. But this bag is much prettier and still includes all the features I need. Lately it's been my main tote when I leave the house, and I've been stashing camera lenses in the compartments alongside diapers and toys! Love it.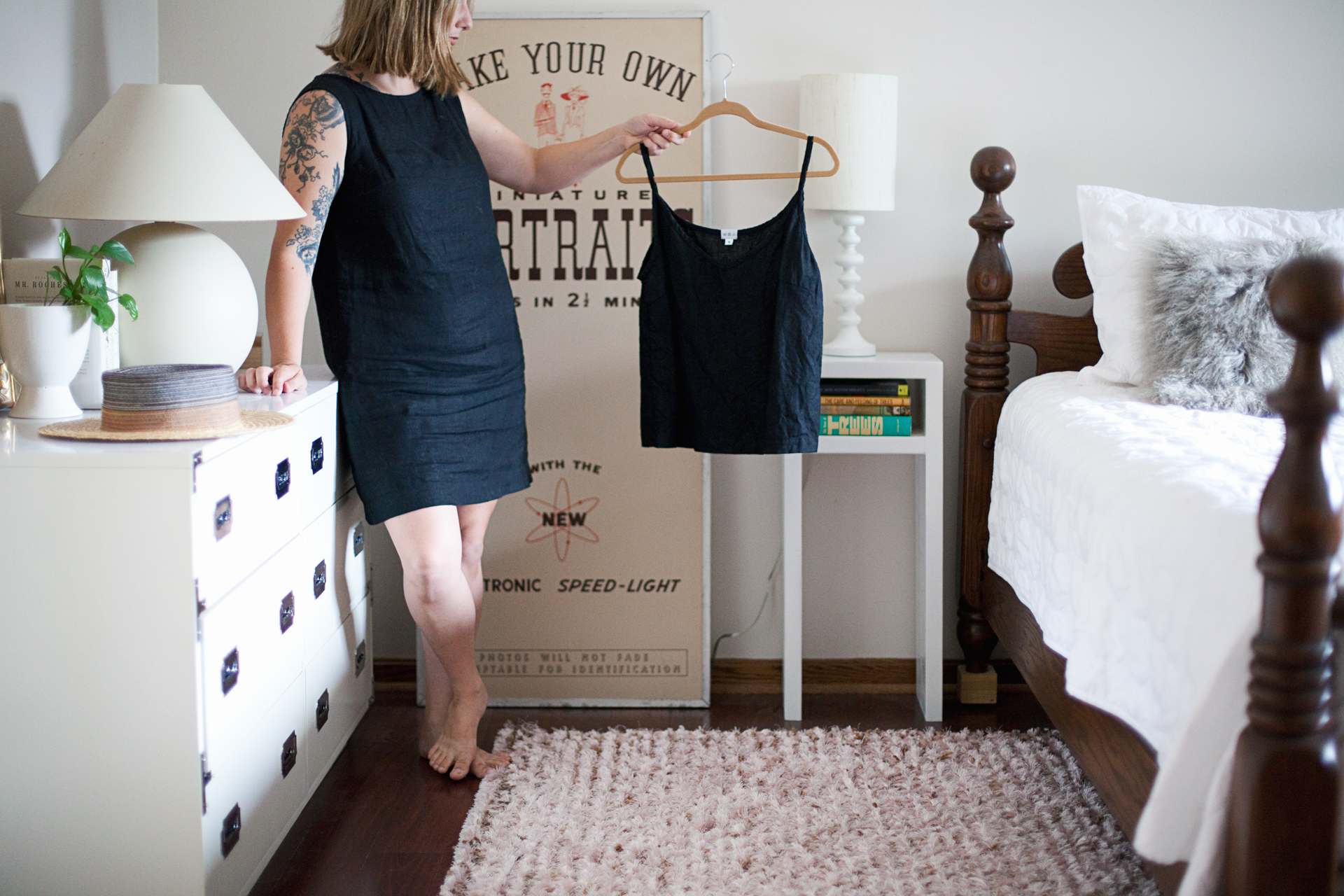 O U T F I T D E T A I L S :
dresses: Linenfox on Etsy
shoes: Via Spiga
hat: ASOS
bag: A Beautiful Mess for Kelly Moore