Our Glamping Trip in Sonoma County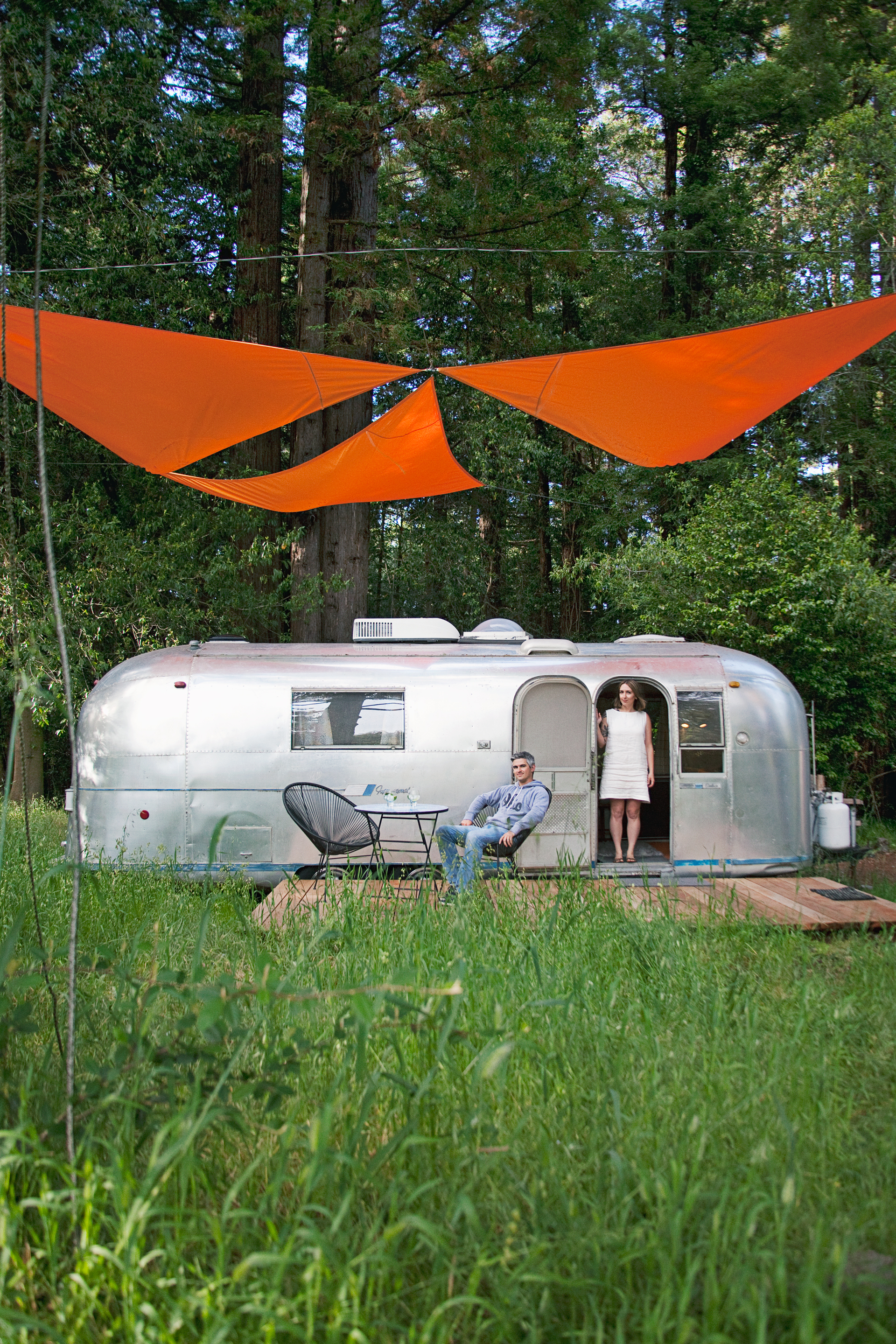 Phil and I were excited to be able to do two things we'd been longing for our ten year anniversary— A week away from our kids, and a trip to California! I already shared the cute a-frame cabin we stayed at during the second leg of our trip, but check out our third stop in Sebastapol! How cool is this Airstream trailer?
Our Glamping Hub hosts, Ene and Scott, are artists who've carved out a spot in the redwood forests for inspiring studio spaces, family living, and for hosting travelers like us. We enjoyed making meals in the spacious kitchen of their guesthouse, while returning from vineyard visits to enjoy drinks by the Airstream.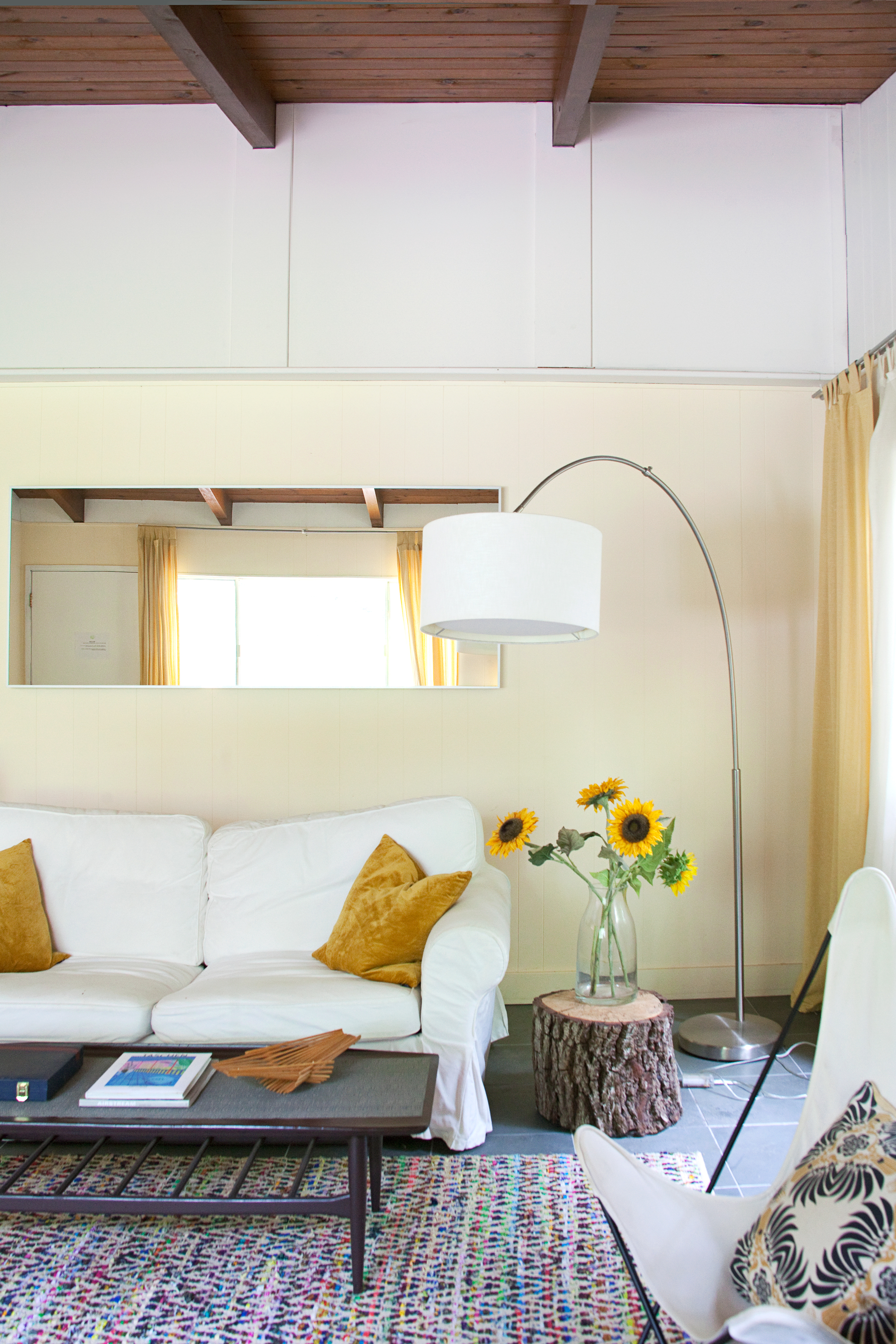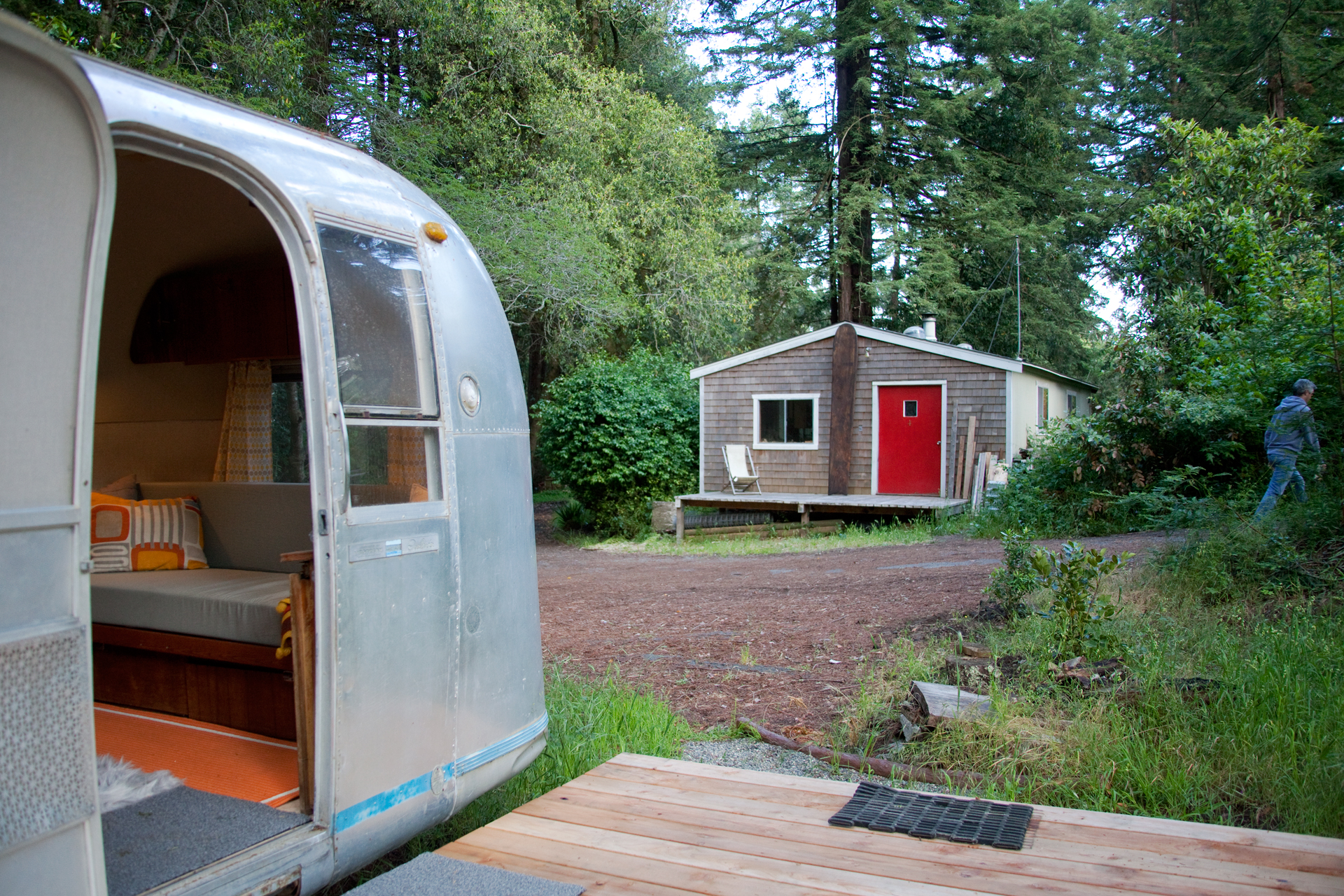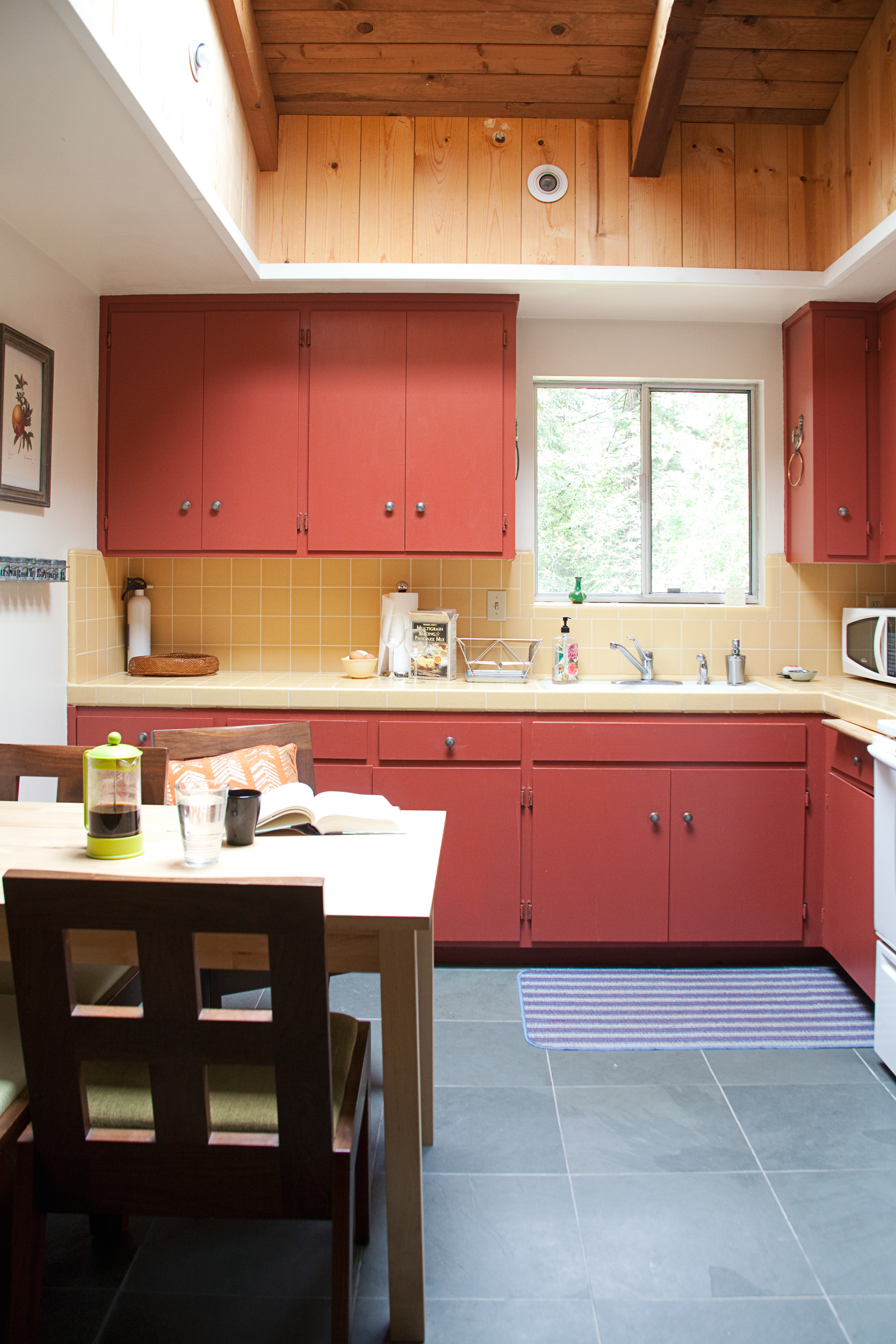 A highlight of my trip was to be able to steal away for large chunks of time to catch up on my reading. Ene had supplied the kitchen with plenty of coffee for guzzling, so I indulged myself by leisurely sipping cup after cup while cuddling with Phil on this cozy sofa— books in our hands and a generous view of the redwoods across from us.
Did I mention we made pancakes every morning for breakfast? We're obviously not ones to deprive ourselves while on a vacation. We also shamelessly made frozen pizzas for dinner, which we enjoyed on the private patio just off the living room of the guest house.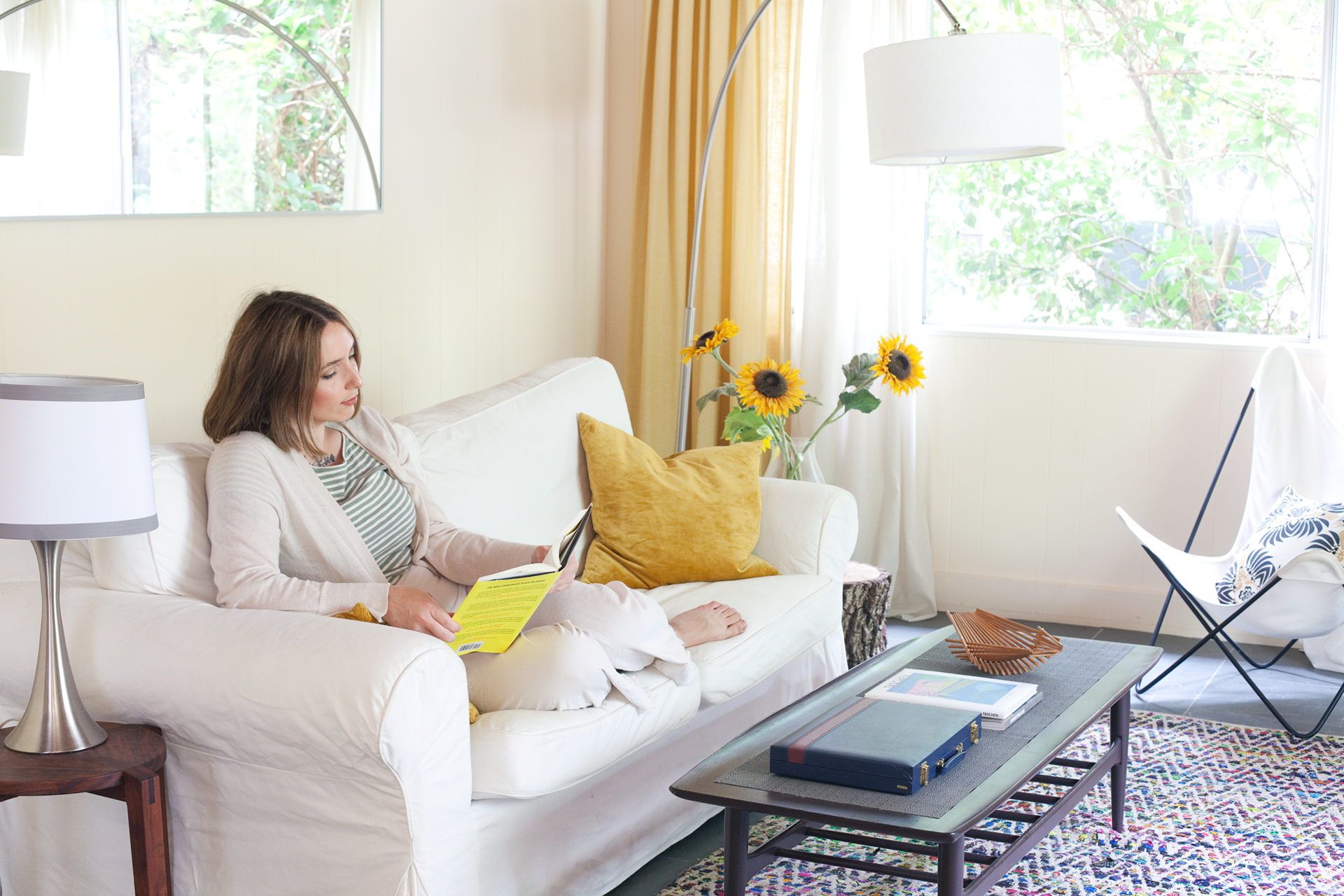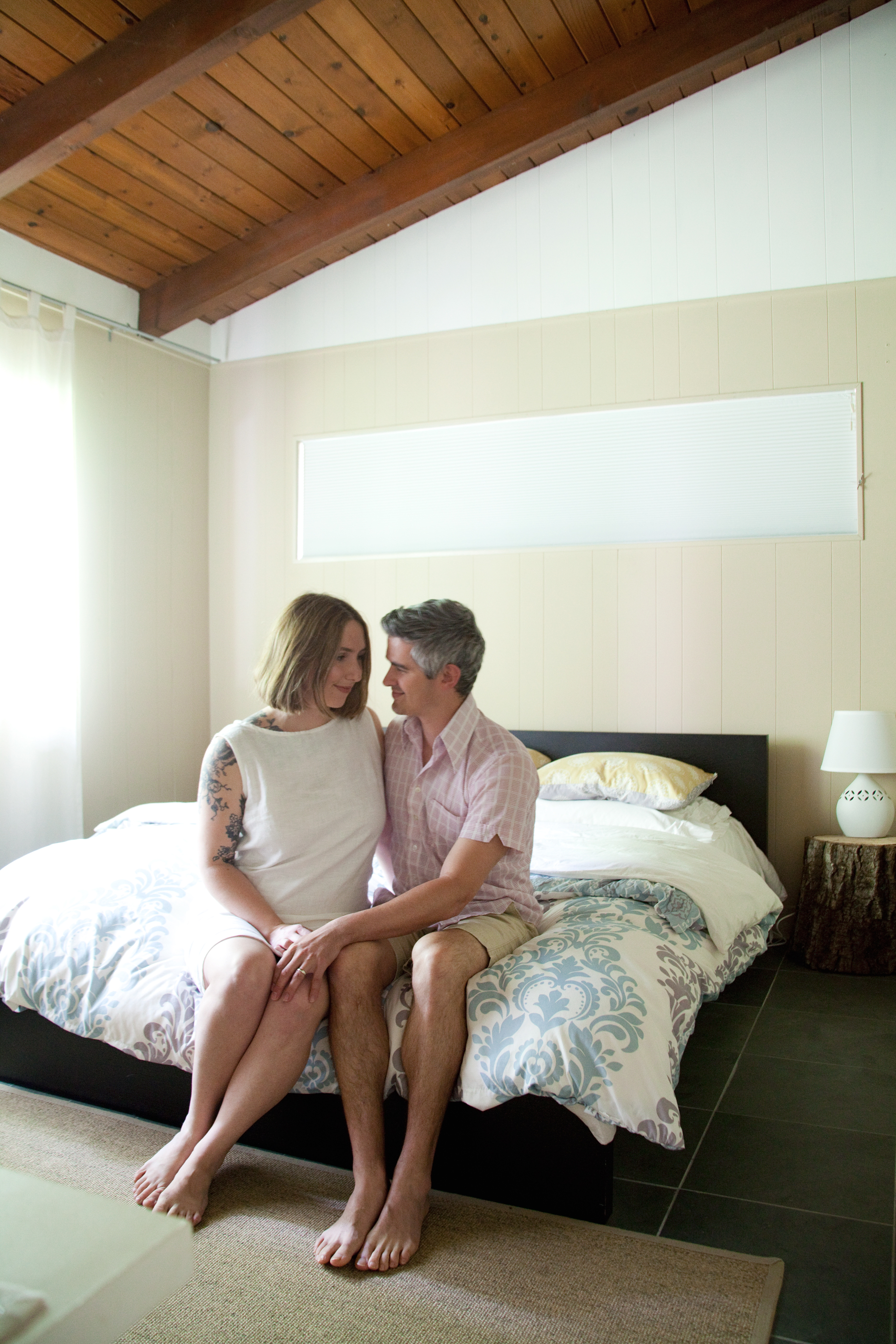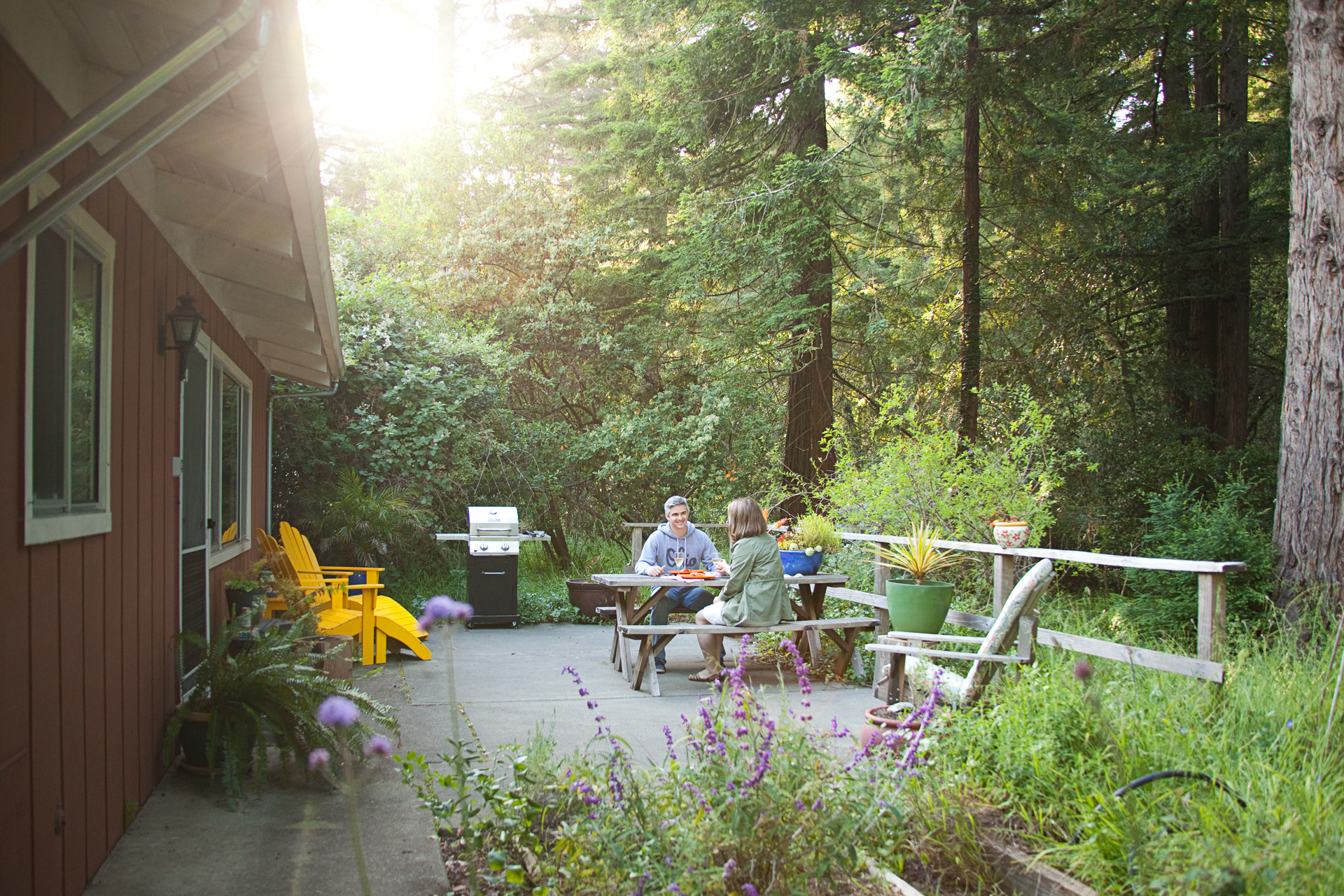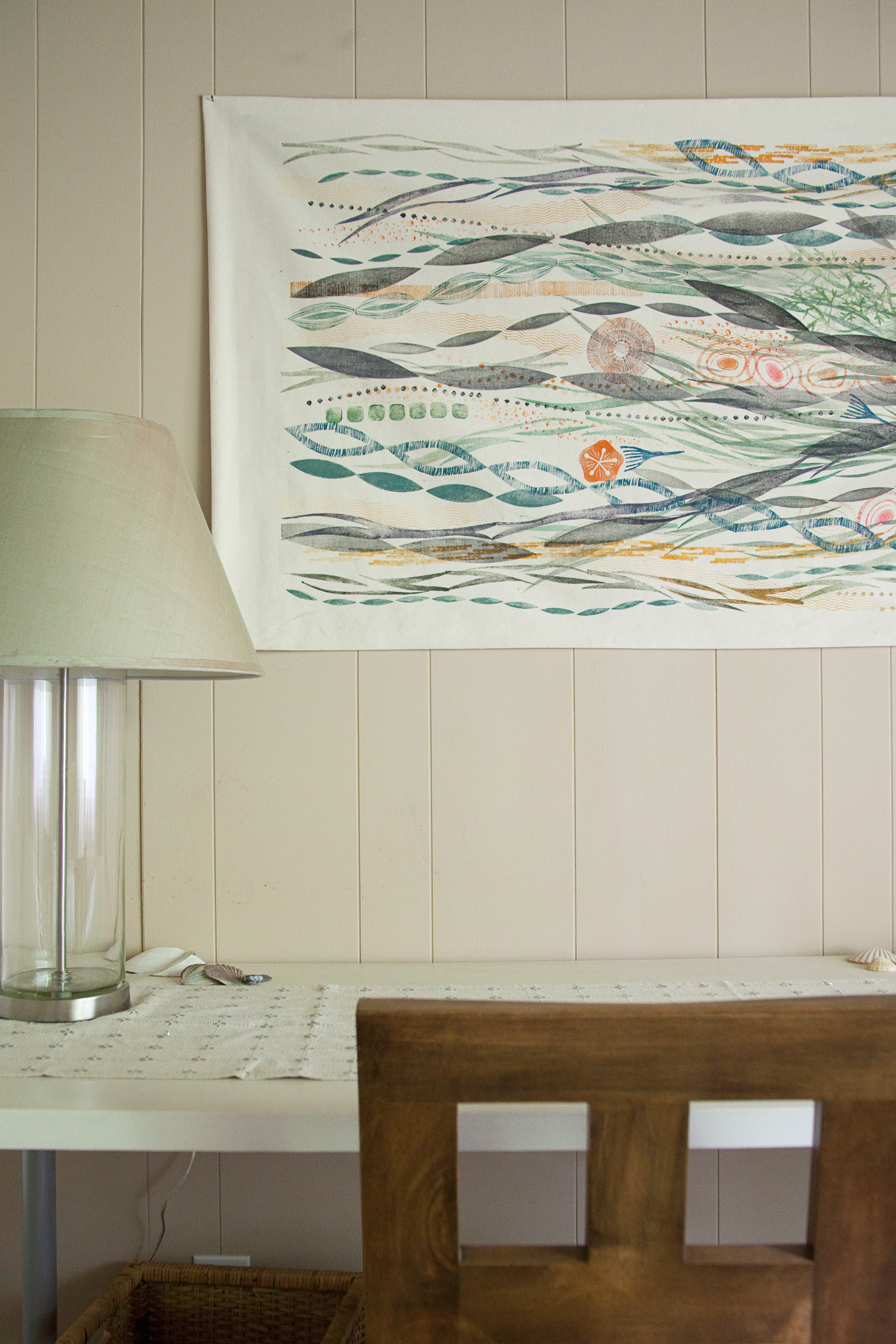 Check out the tree swing in the meadow by the Airstream trailer! We've got to get one of those for our new house. Made me feel like a kid again. (I'm talking about the swing, but man, wouldn't it be great to have such a gem of a trailer?)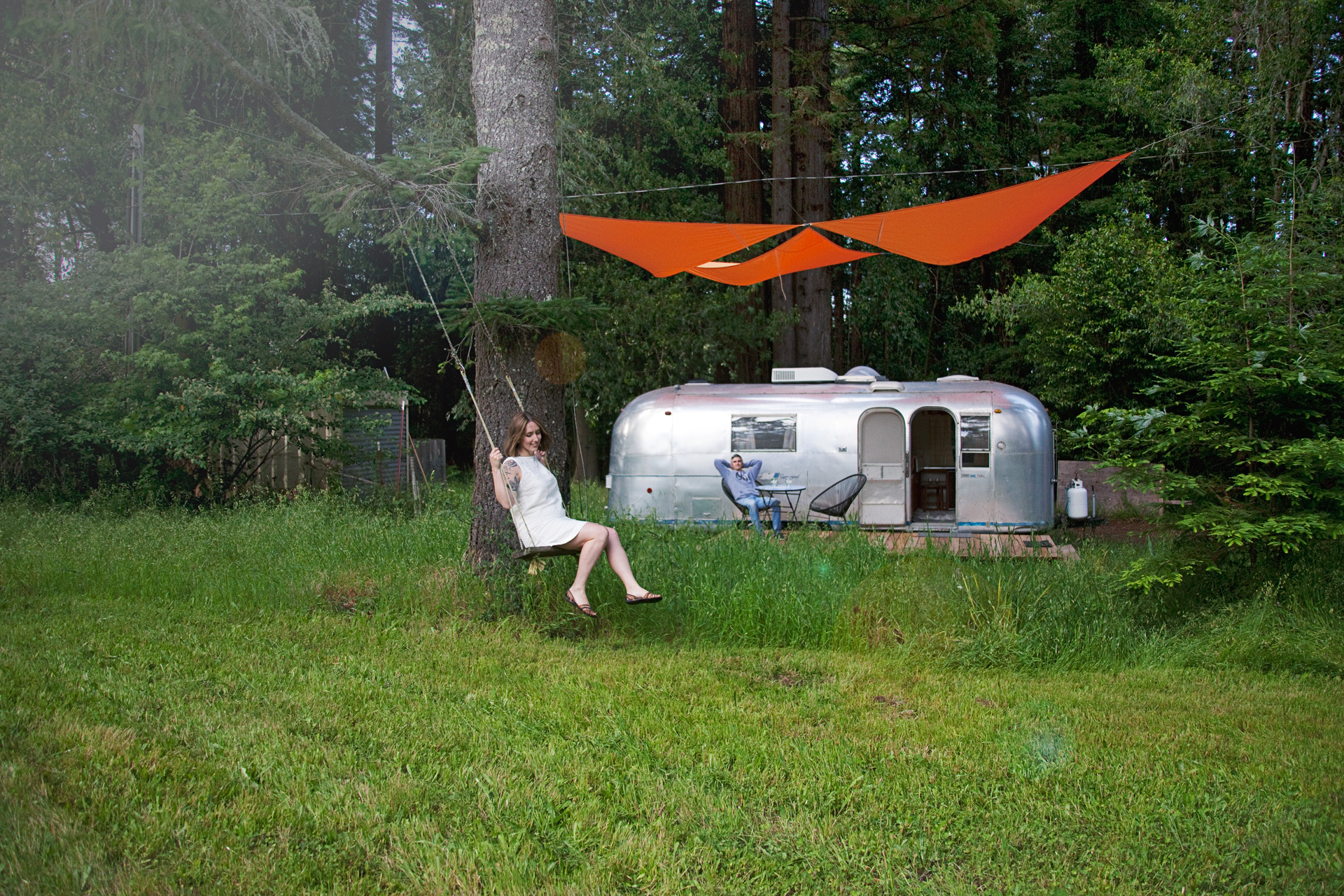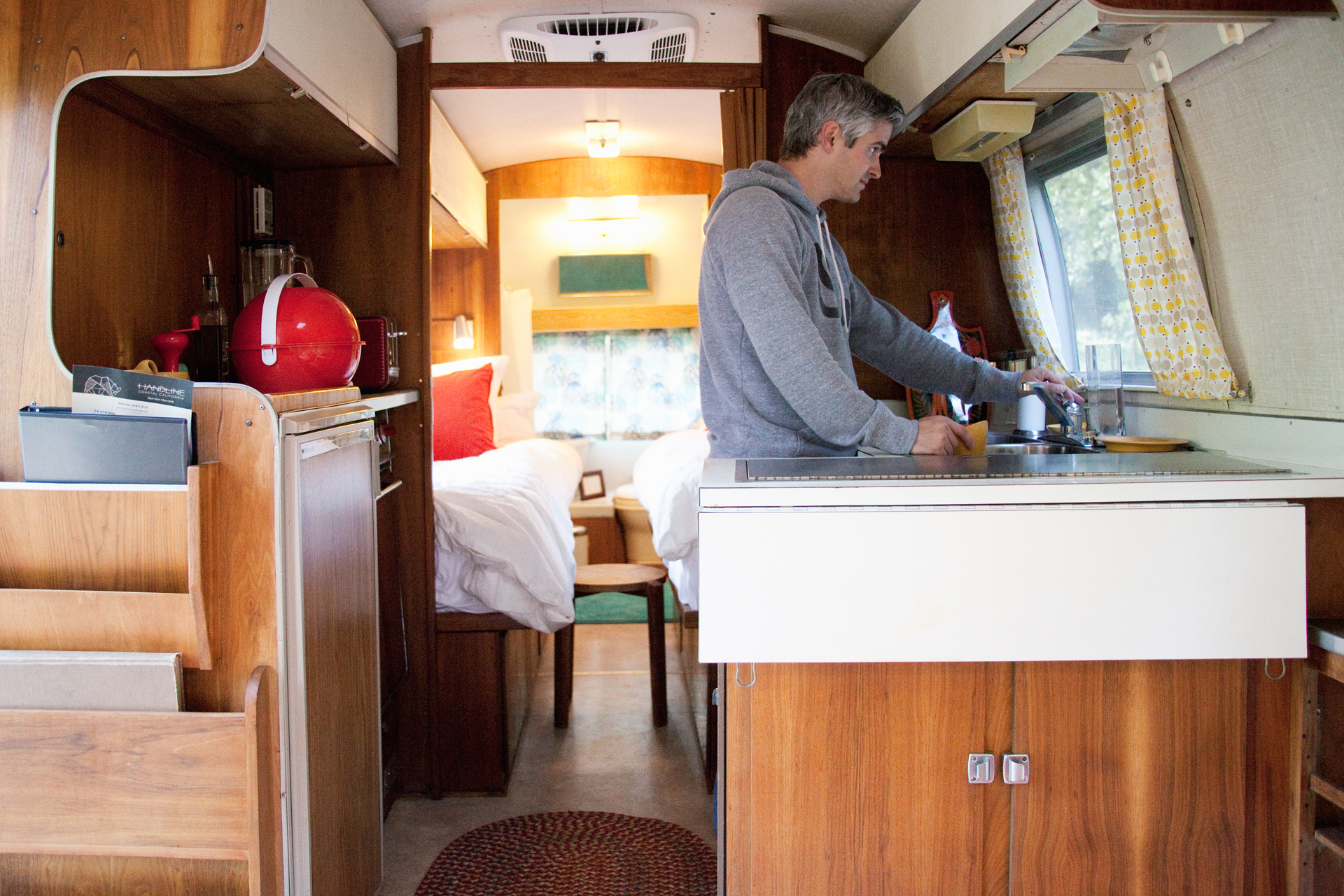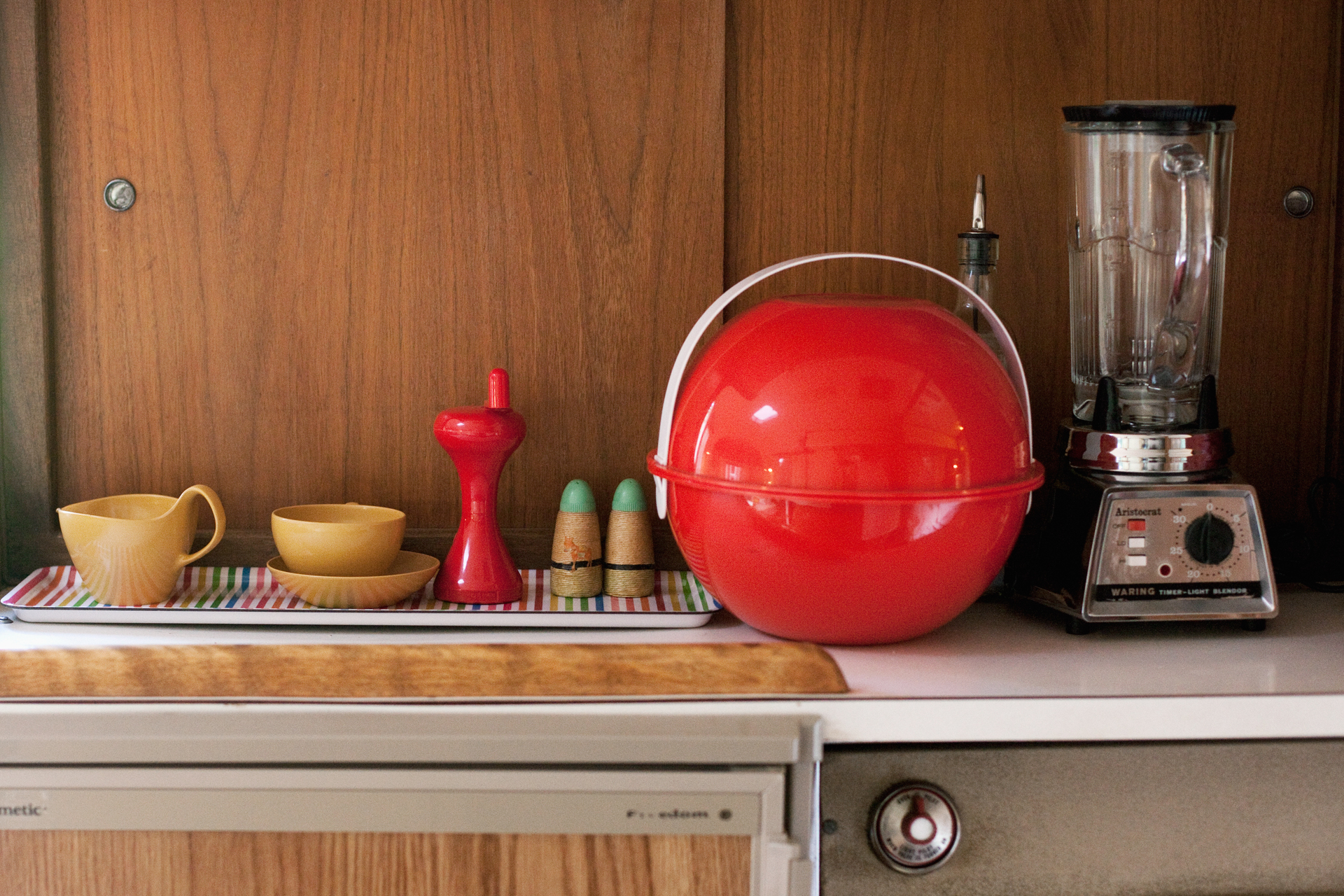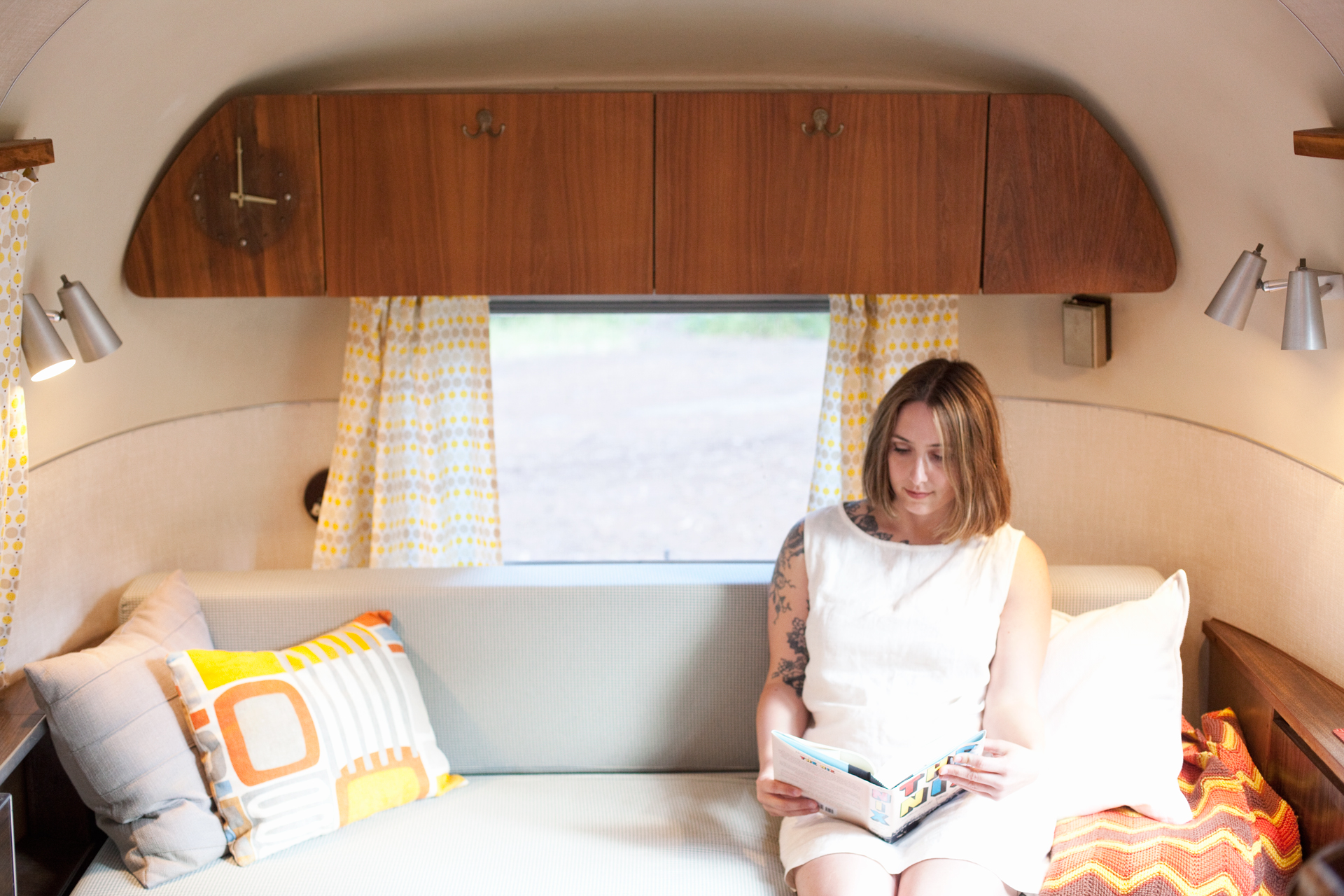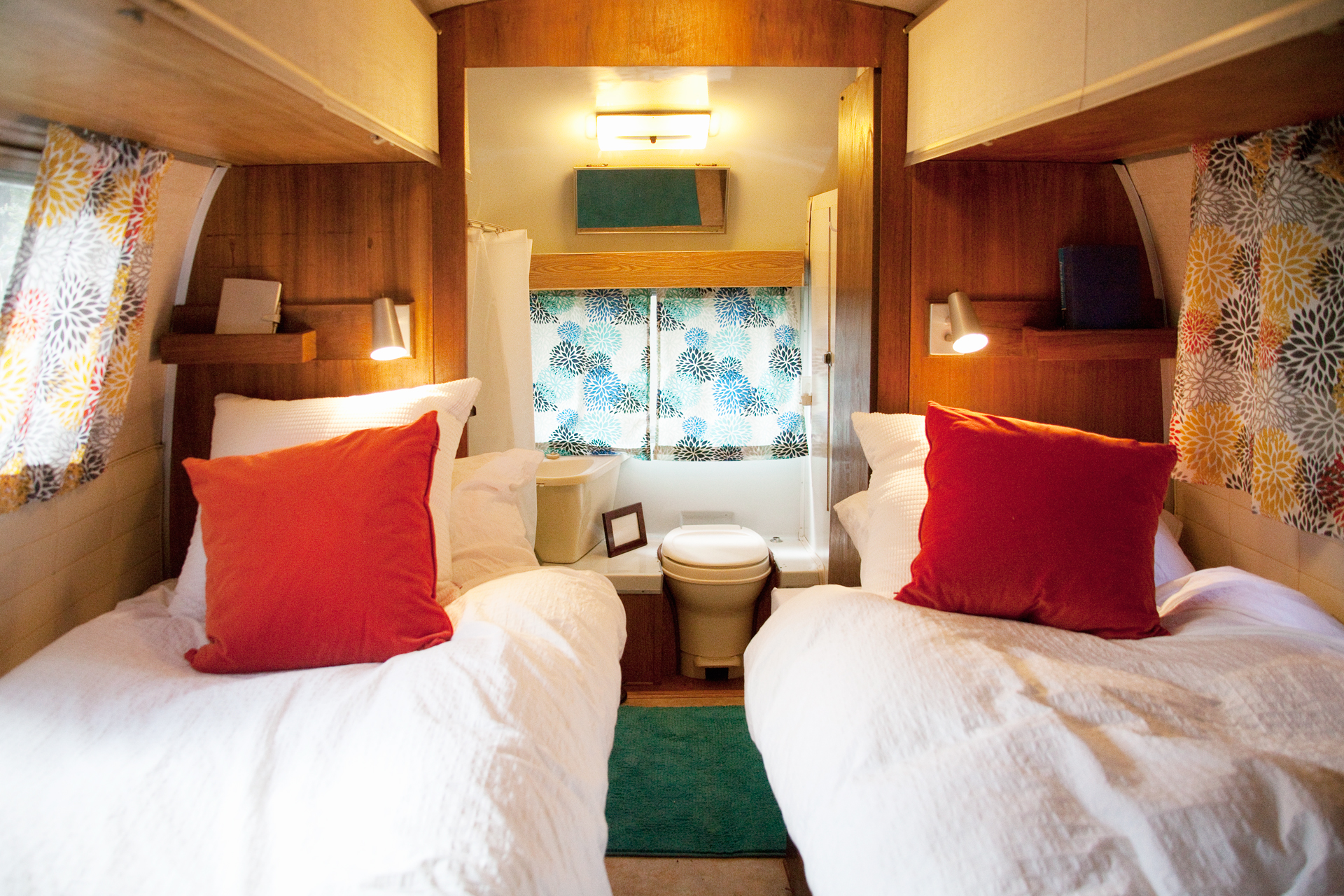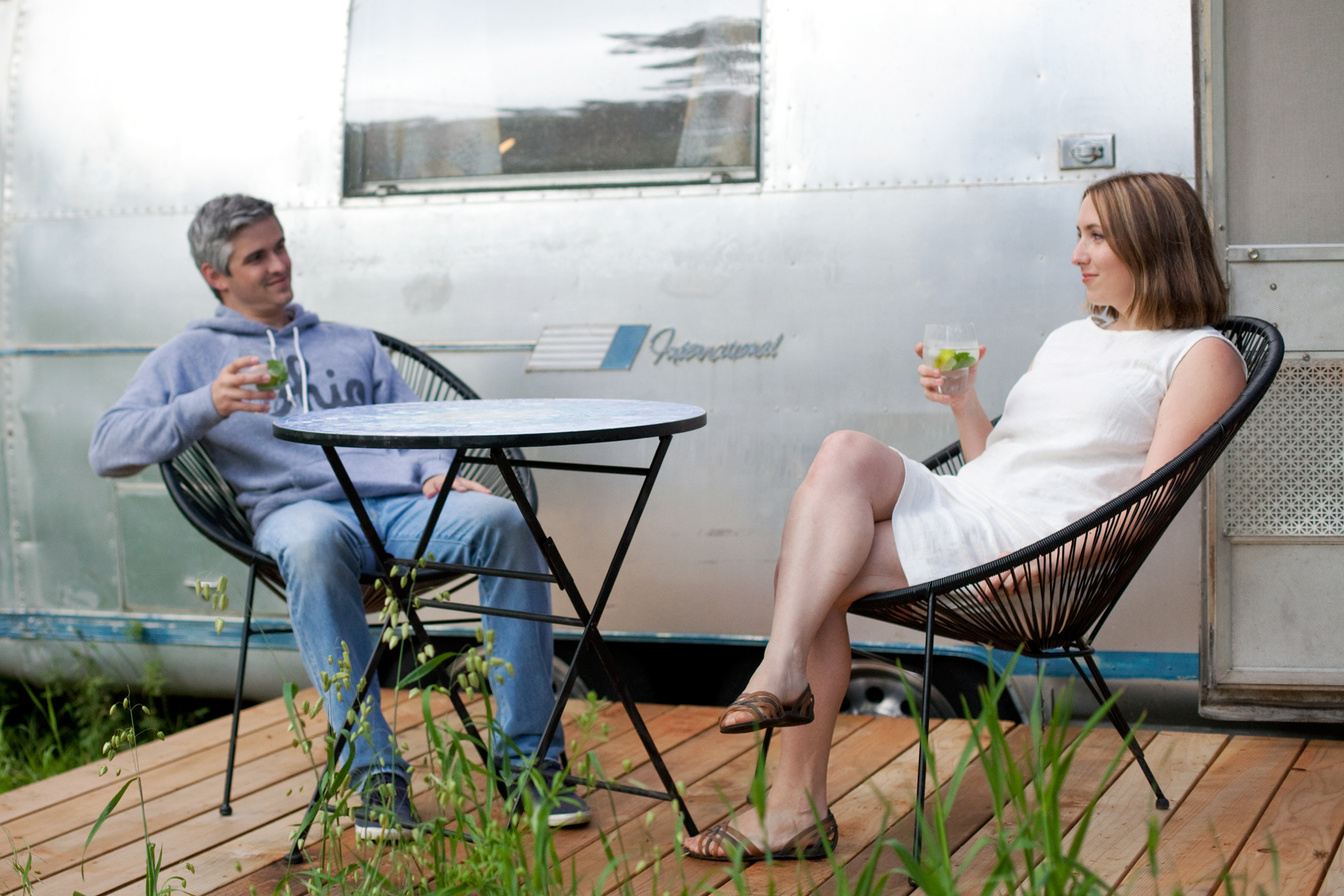 I was in awe of the beautiful wood-clad ceilings throughout the guest house. Ene indulged me in talking about the renovations she and Scott had completed at the house, which had been a far cry from the peaceful home it is now. I can really appreciate a renovation done right, and love that the California mid-century character of the home is still in tact.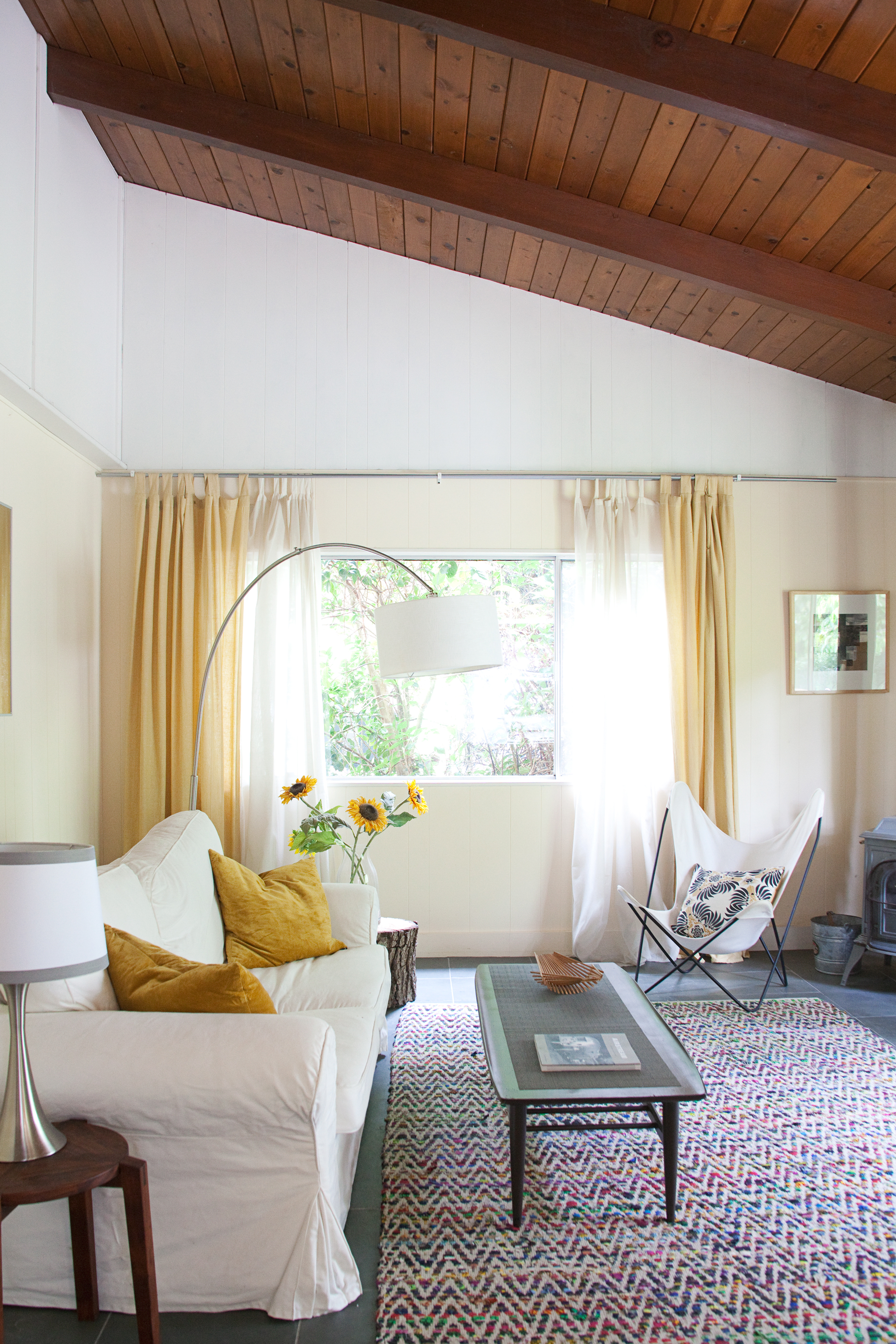 One thing that shocked us about our visit was how much change we experienced just driving one hour across one end of Sonoma County to the other. We started on the Pacific coast in Bodega Bay (site of Alfred Hitchcock's The Birds!), where we shivered against the cold breezes of the bay as we licked ice cream cones, as any good Ohioan would do.
Phil drove up the rocky coastline of Highway 1, listening to my reminders to keep his eyes on the windy road, as I soaked in the magnificent flower-speckled cliffs I had only seen in the movies, but had never seemed real to me until that moment. Driving eastward, we drove through charming California towns with no cell reception, and then into the rolling hills of Sonoma that resembled the Italian countryside (or at least what I imagine it is like). I observed that the cows in California do appear happier than the ones we have back at home. :)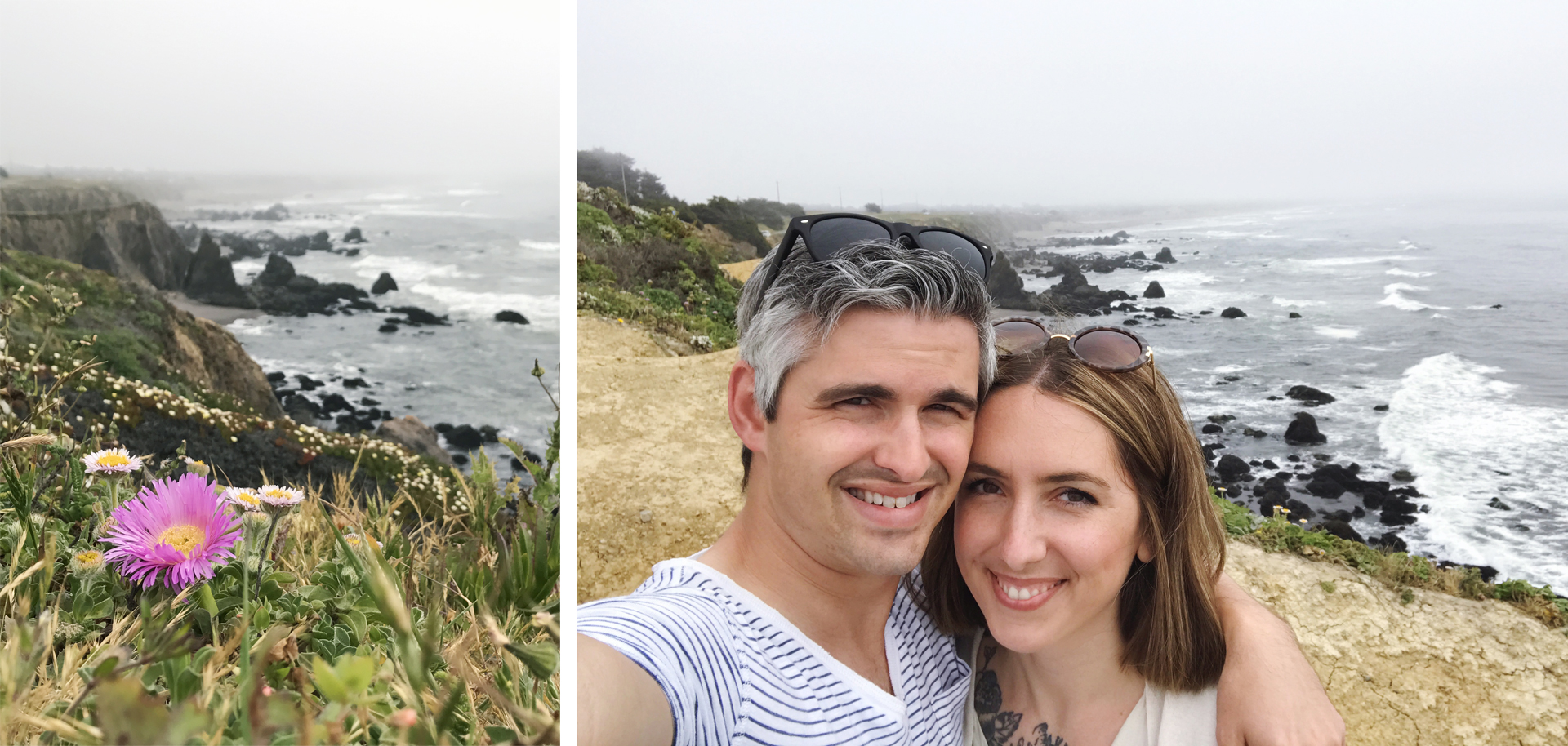 Ene showed us the guestbook which included a treasure trove of vineyard recommendations from sommeliers who've shared wine-wisdom for the benefit of future guests, like Phil and myself. We don't claim to be wine connoisseurs by any means, though I do like to think I know a quality glass of wine when I taste it! But for me, my experience in Sonoma County was as much about the sights as it was about the wine— if not moreso.
I had selected a vineyard in the heart of Sonoma, near the town center, specifically because of how beautiful the grounds looked in photos. Perhaps a vapid reason for selecting a vineyard to visit, but we were fortunately not disappointed by our visit to Scribe Winery! Phil said it was his favorite part of our trip, being in such a beautiful, relaxing space for an enjoyable wine tasting experience.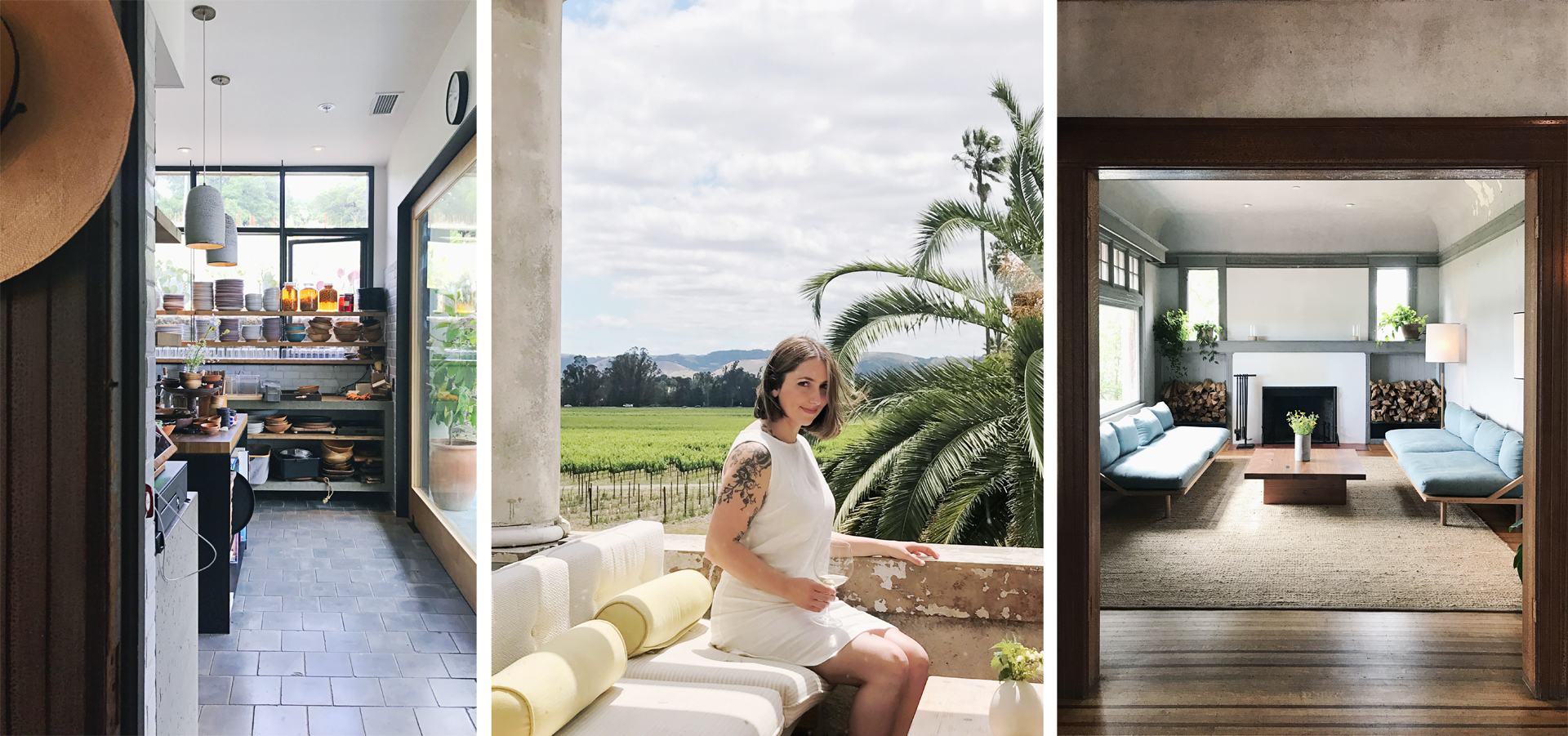 We'd love to get back to California one day soon, and plan to carve out more time for wine tasting and exploring the natural landscapes of the region. I was disappointed that our visit was a week too soon to rent canoes to take out on the Russian River during a weekday. But that just gives us something new to look forward to next time, eh?
Thank you for hosting us, Ene and Scott! Be sure to check out their rental listing at Glamping Hub. Phil and I really enjoyed our time we spent at their peaceful home in the redwoods.