Easy Strawberry Banana Popsicles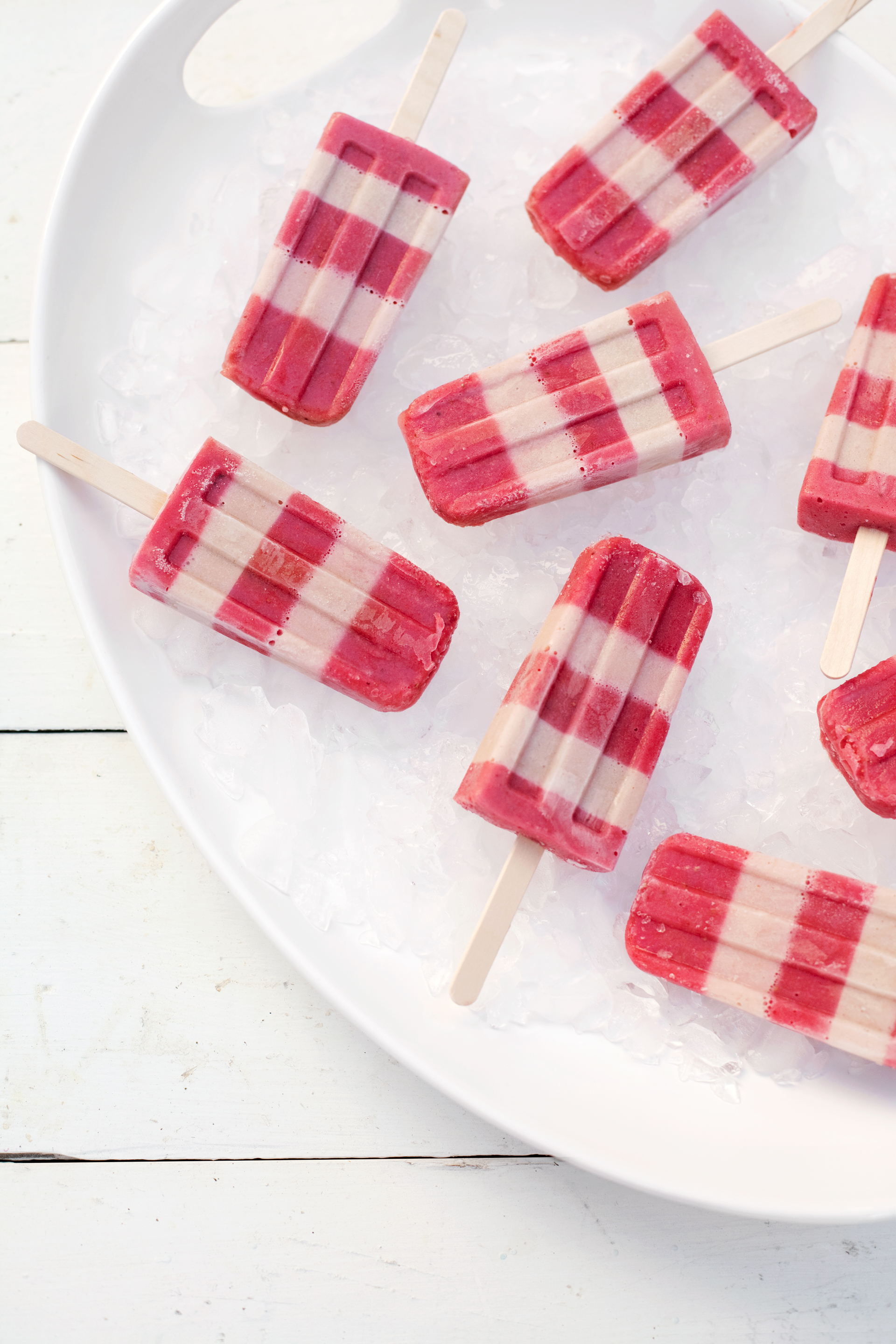 Have you made a summertime bucket list yet? Popsicle making is the perfect summer activity to put at the top of your list. It's the perfect way to usher in the month of June, and at least here in Ohio, it's not hot enough yet that popsicle eating becomes a race against the sun.
I partnered with Horizon Organic to create this super easy recipe that uses ingredients you probably already have in your kitchen. Because these popsicles are for our kiddos, I wanted to use organic whole milk, and for bonus points, used Horizon's milk that has DHA Omega-3 added, which supports brain health.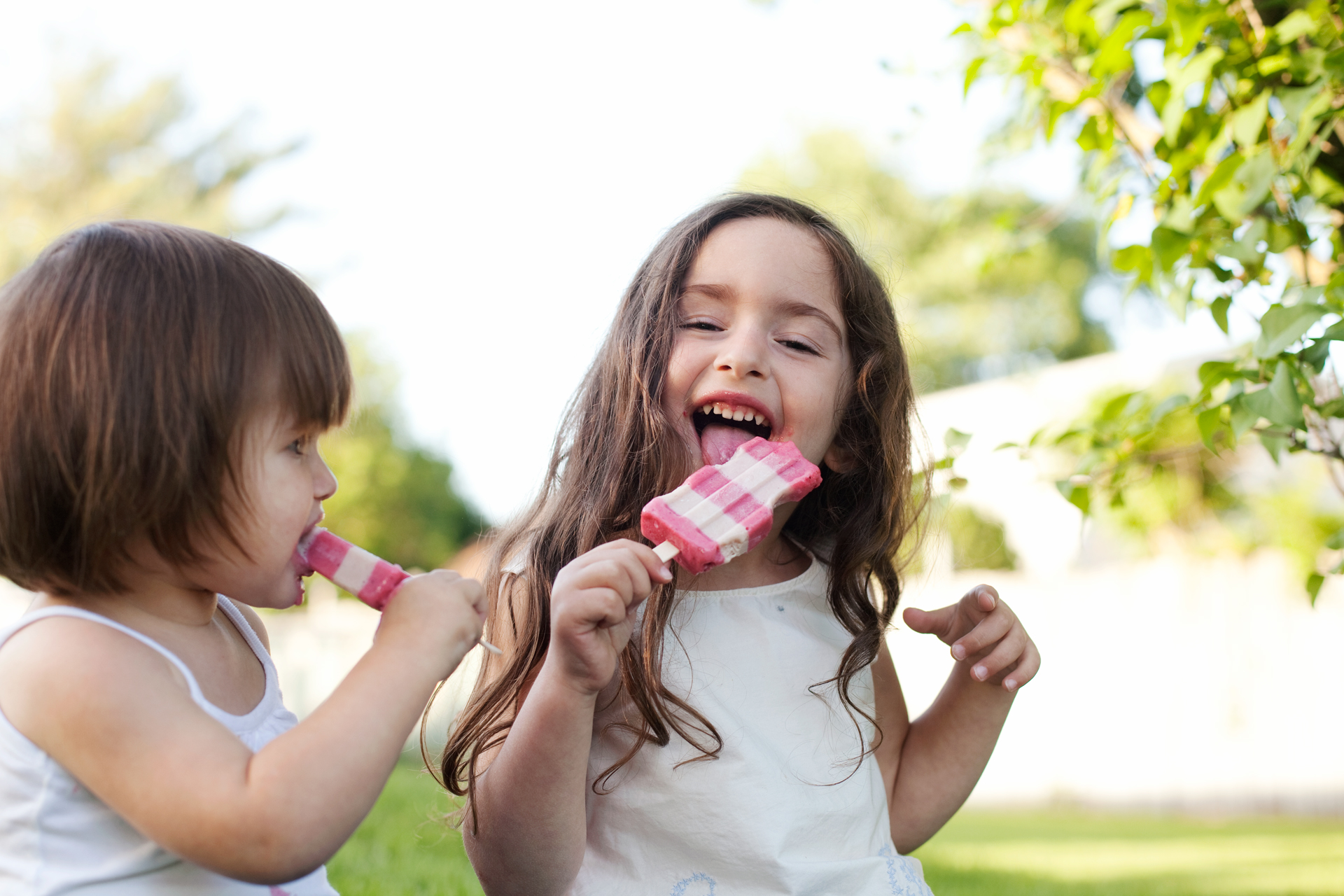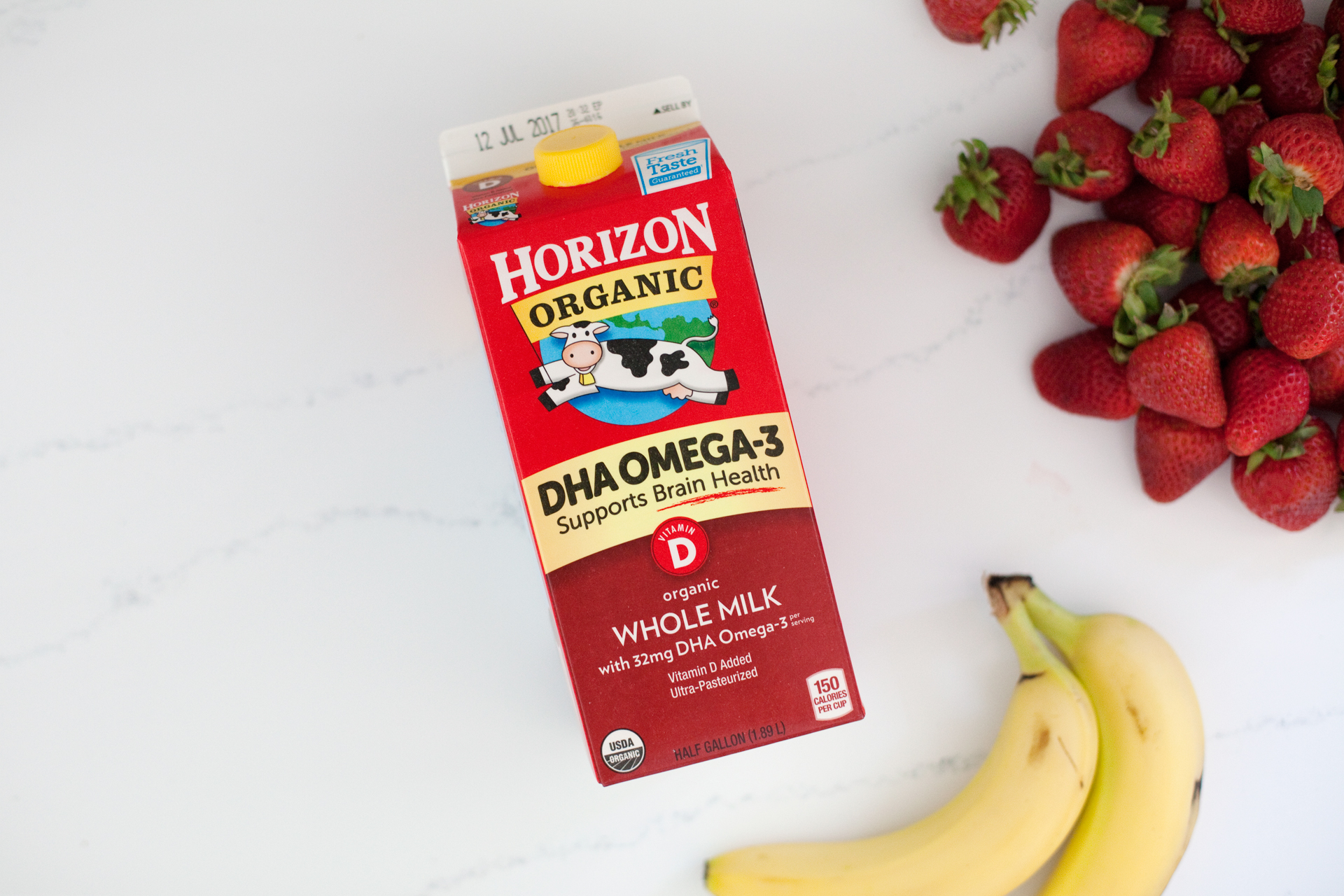 All you really need to make these popsicles are strawberries, bananas, and milk. But adding lemon juice to the mixture will help prevent the banana content to brown as you wait for each layer of the popsicle to freeze. And if you prefer your popsicles on the sweeter side, you can certainly add honey, maple syrup, or your natural sweetener of choice. But this time of year, strawberries should be sweet enough already! And the bananas add more sweet flavor and creamy texture.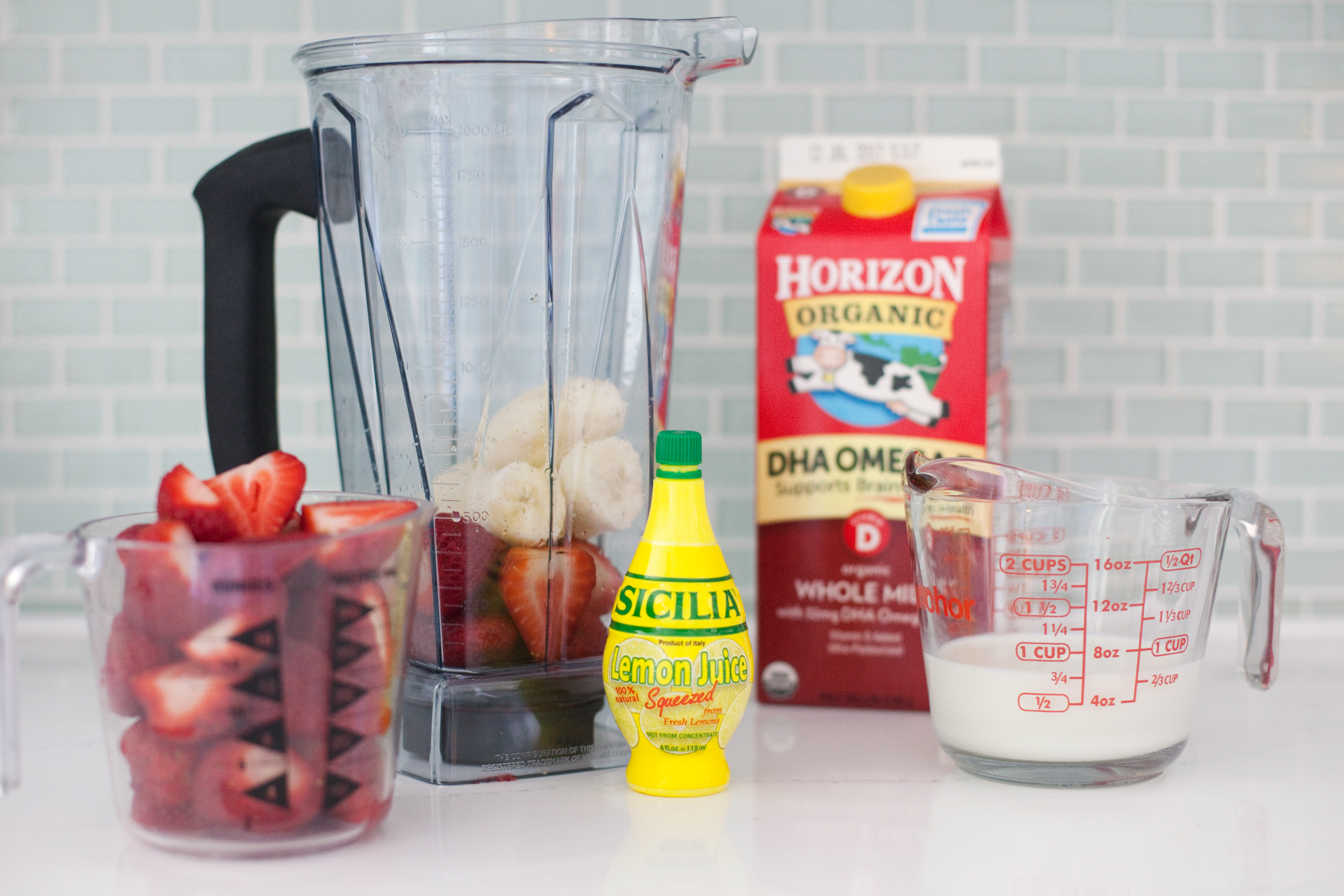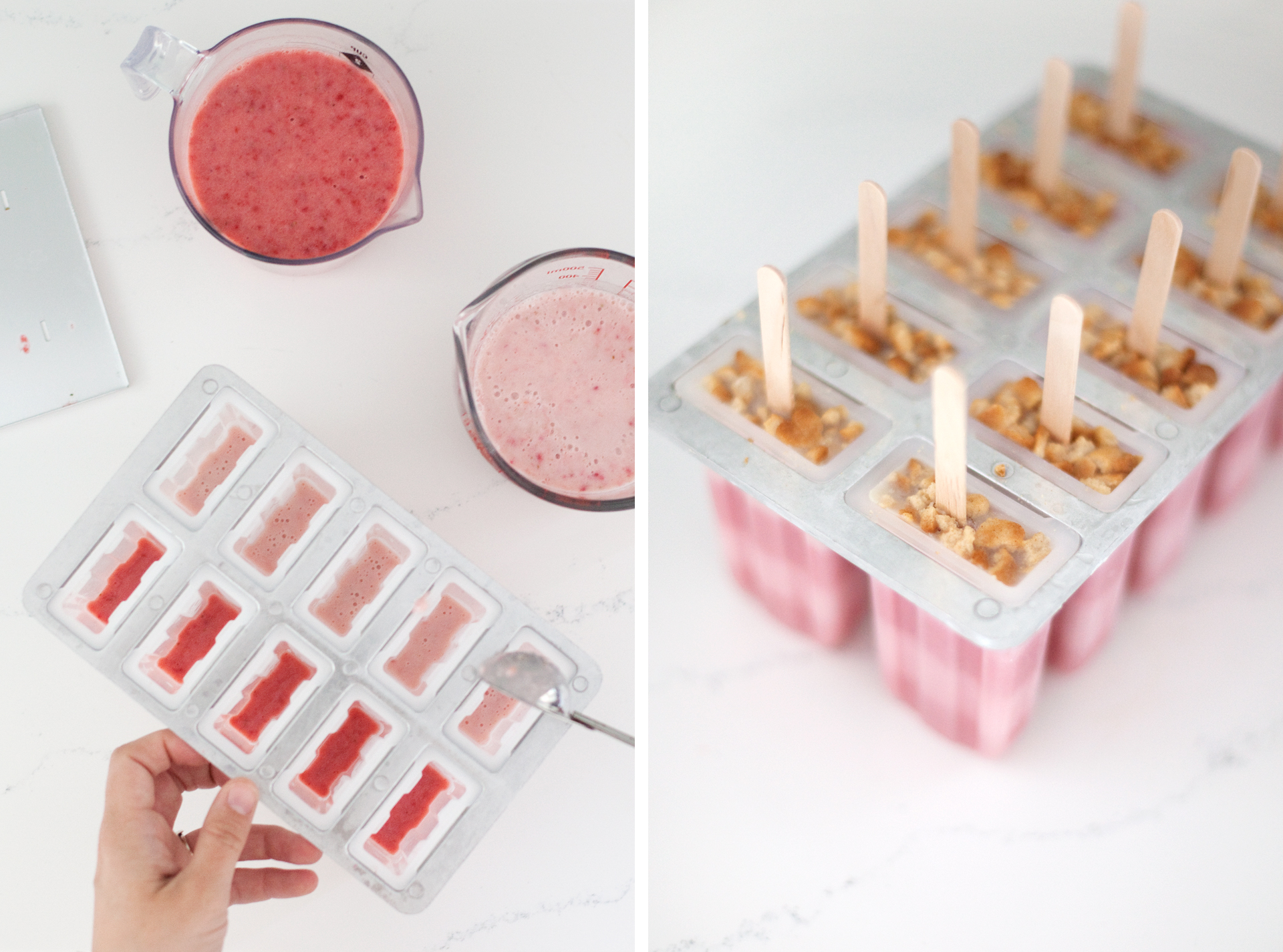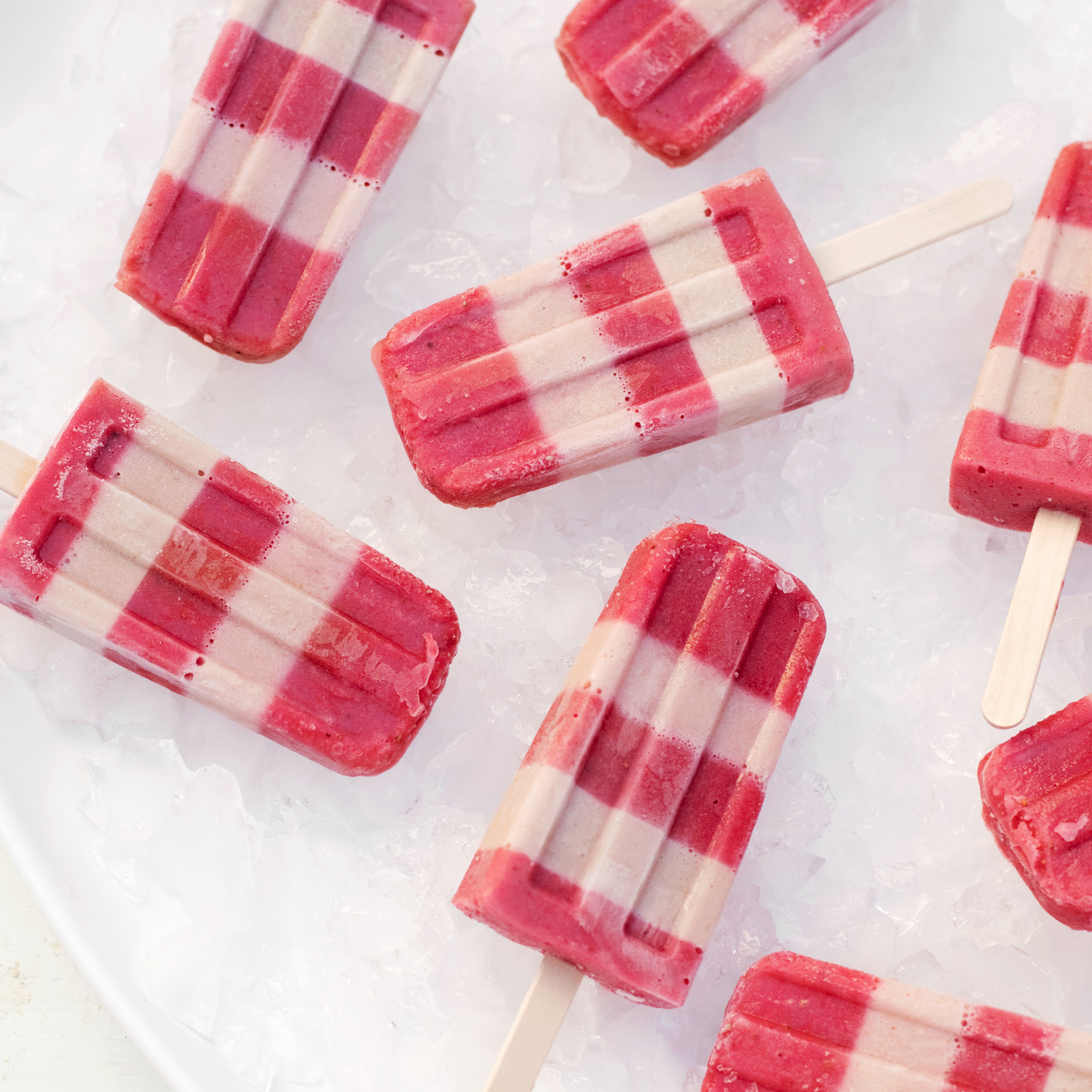 Creamy Strawberry Popsicles
2017-06-02 12:05:27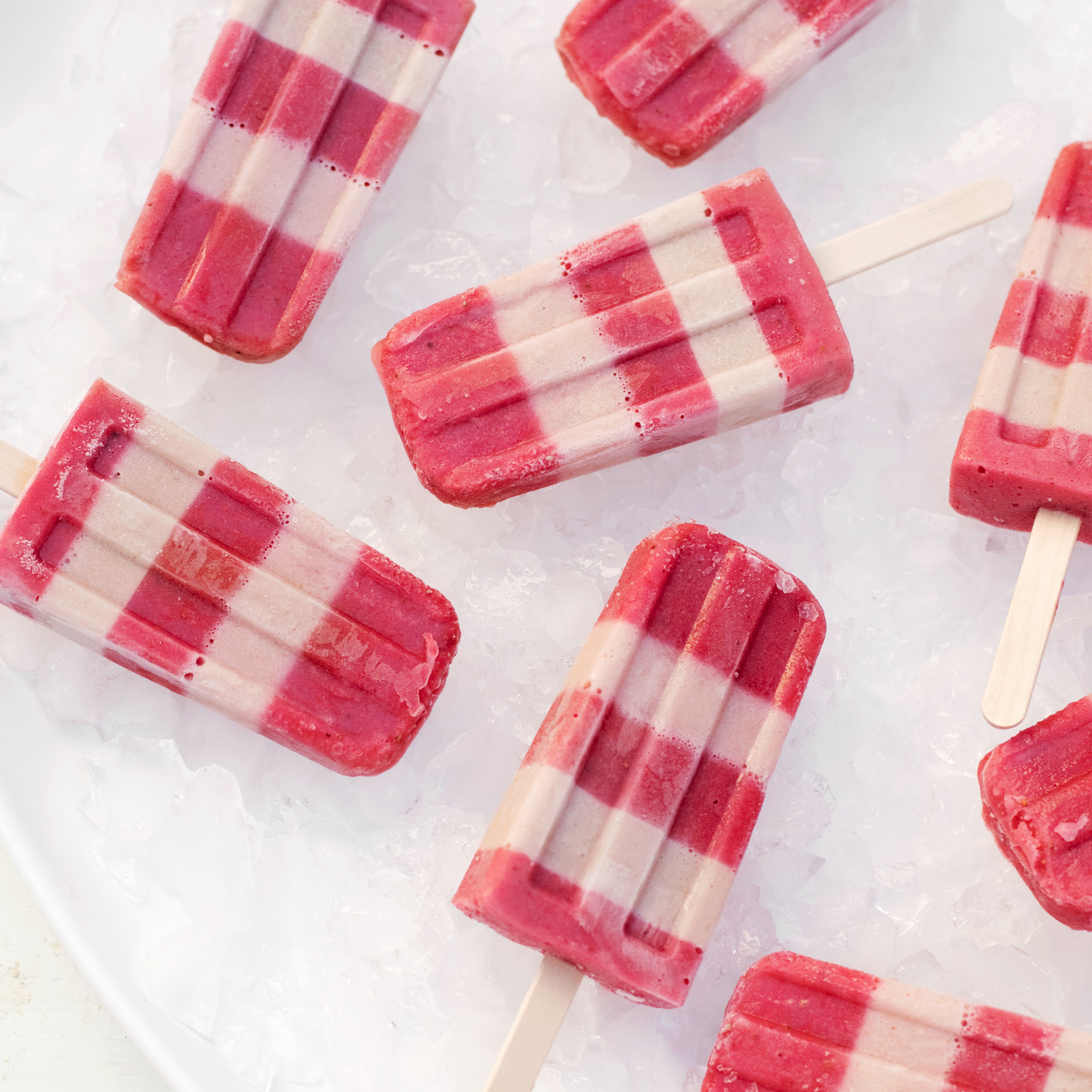 No-sugar-added popsicles that are simple to make and delicious to eat!
Nutrition Facts
Amount Per Serving
* Percent Daily Values are based on a 2,000 calorie diet. Your Daily Values may be higher or lower depending on your calorie needs.
Ingredients
1 C Horizon Organic whole milk- divided into 3/4 and 1/4
3 C strawberries
2 small to medium bananas
2 teaspoons lemon juice (optional)
Instructions
Blend the first 3/4 milk with your bananas and one cup of strawberries. Pour out 1 1/2 cup of this liquid into a measuring cup, leaving the remainder in the blender. Add the rest of the strawberries and milk to the remaining liquid, blend, and pour into another measuring cup.
Fill the bottom of each popsicle mold with about 1/2 tablespoon of the darker liquid. Allow to freeze for 30 minutes. Then add a little less than 1 tablespoon of the lighter liquid, trying to make the stripes equal in size. Freeze for 30 minutes. For the next stripe, you can add a full tablespoon , but before freezing, add your popsicle sticks. Freeze for 30 minutes, then create your last stripe, and add any mix-ins you want to this last layer.
Notes
Don't forget to add the popsicle sticks after the second stripe has frozen!
Making Nice in the Midwest http://makingniceinthemidwest.com/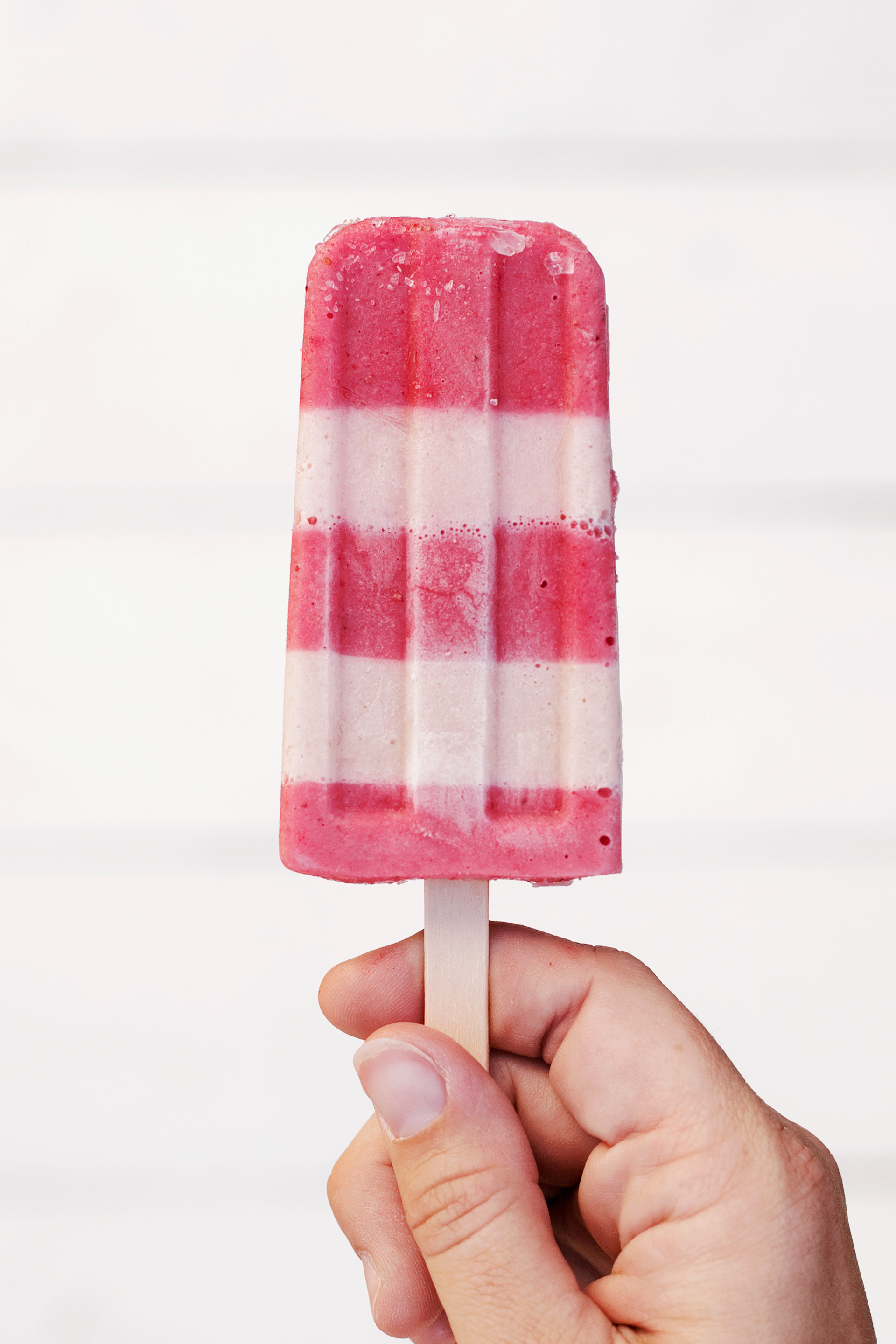 I made one round of plain strawberry banana pops, and another round where the last stripe was crumbled up graham snacks with milk poured over it. Those didn't set up in time to include in the post. But I'll share how they turned out later!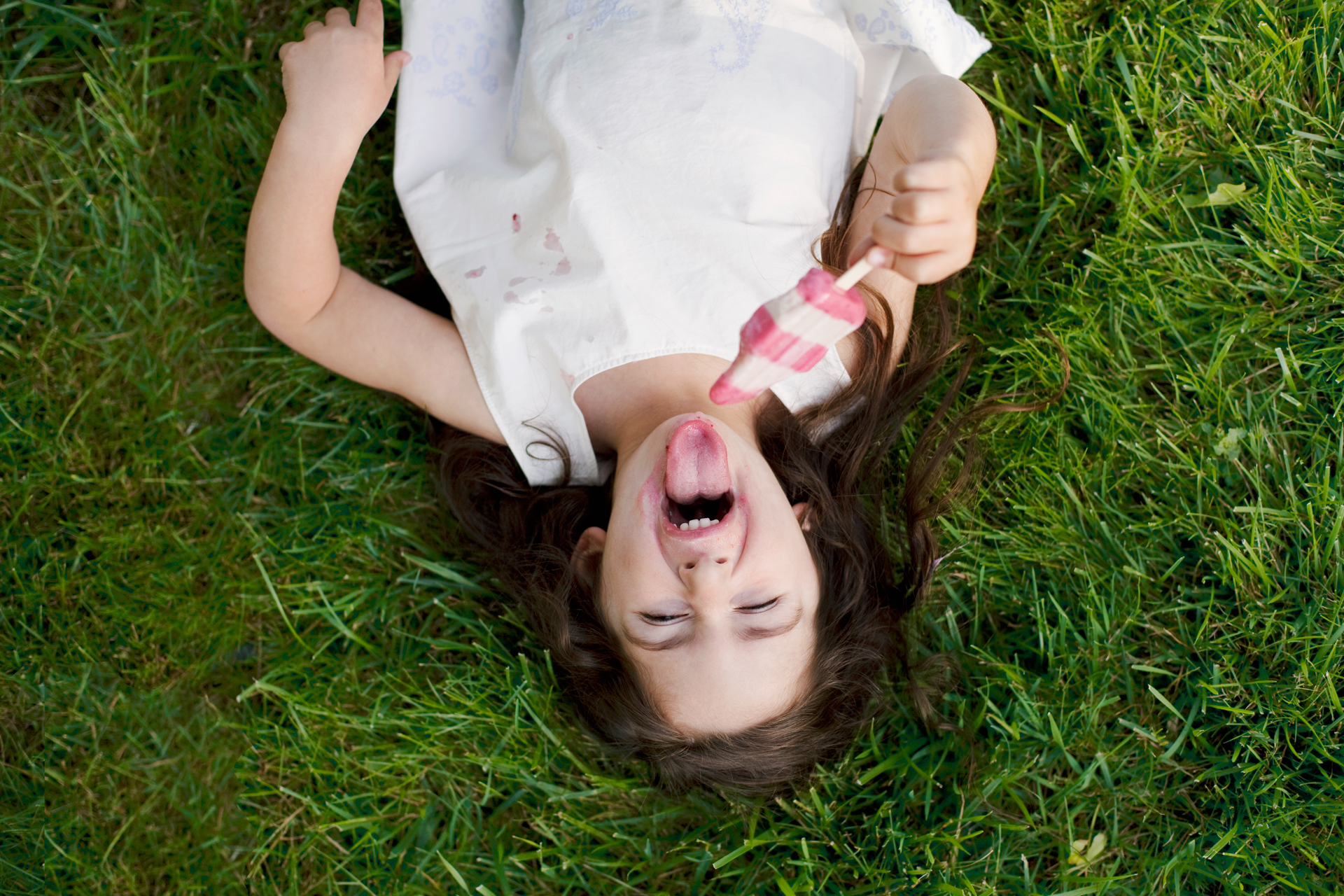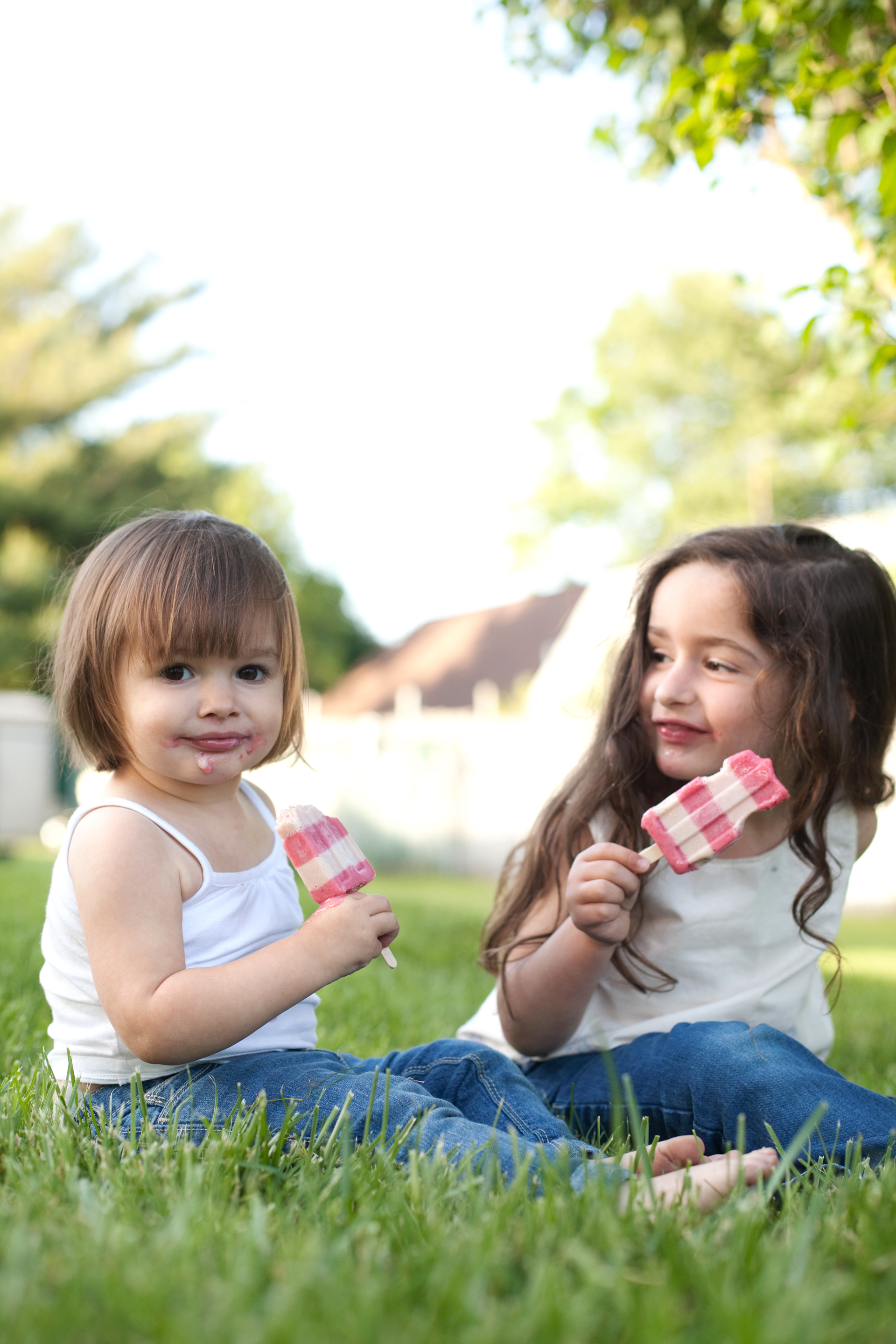 The girls were unbelievably excited about their special treats, and I felt pretty good about giving these popsicles to them, as they're a much better choice than ice cream or other sweets. We all agreed that popsicles feel special, particularly because we only eat them in the summer time.
I had fun making these popsicles look pretty with the stripes, but if you don't want to bother going back into the kitchen to pour each stripe, these are equally as delicious when you combine all of the ingredients at once and simply pour it all into the molds. I would just recommend starting with freezing an inch of the mixture in the bottom before adding your popsicles sticks and then the rest of the liquid to freeze.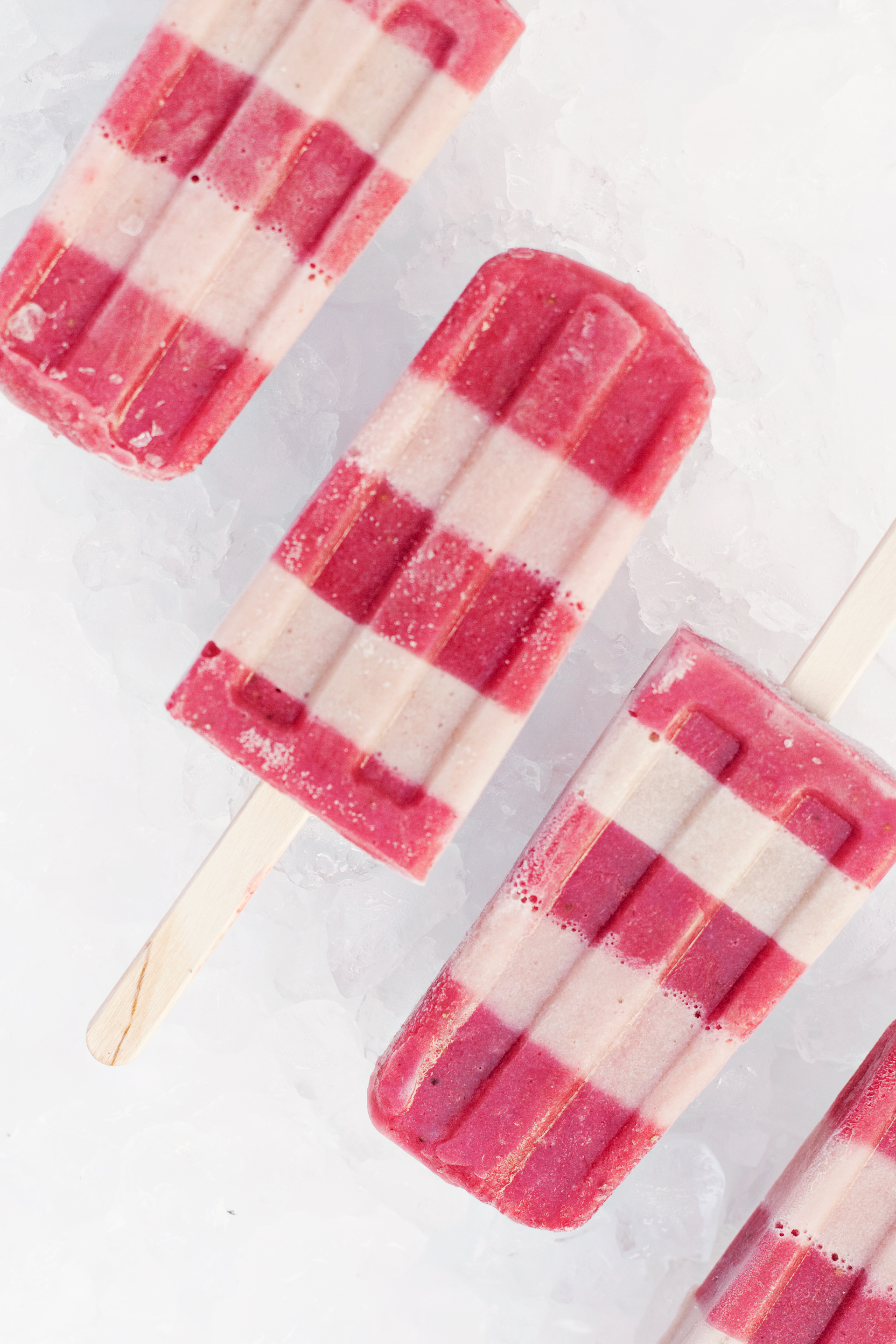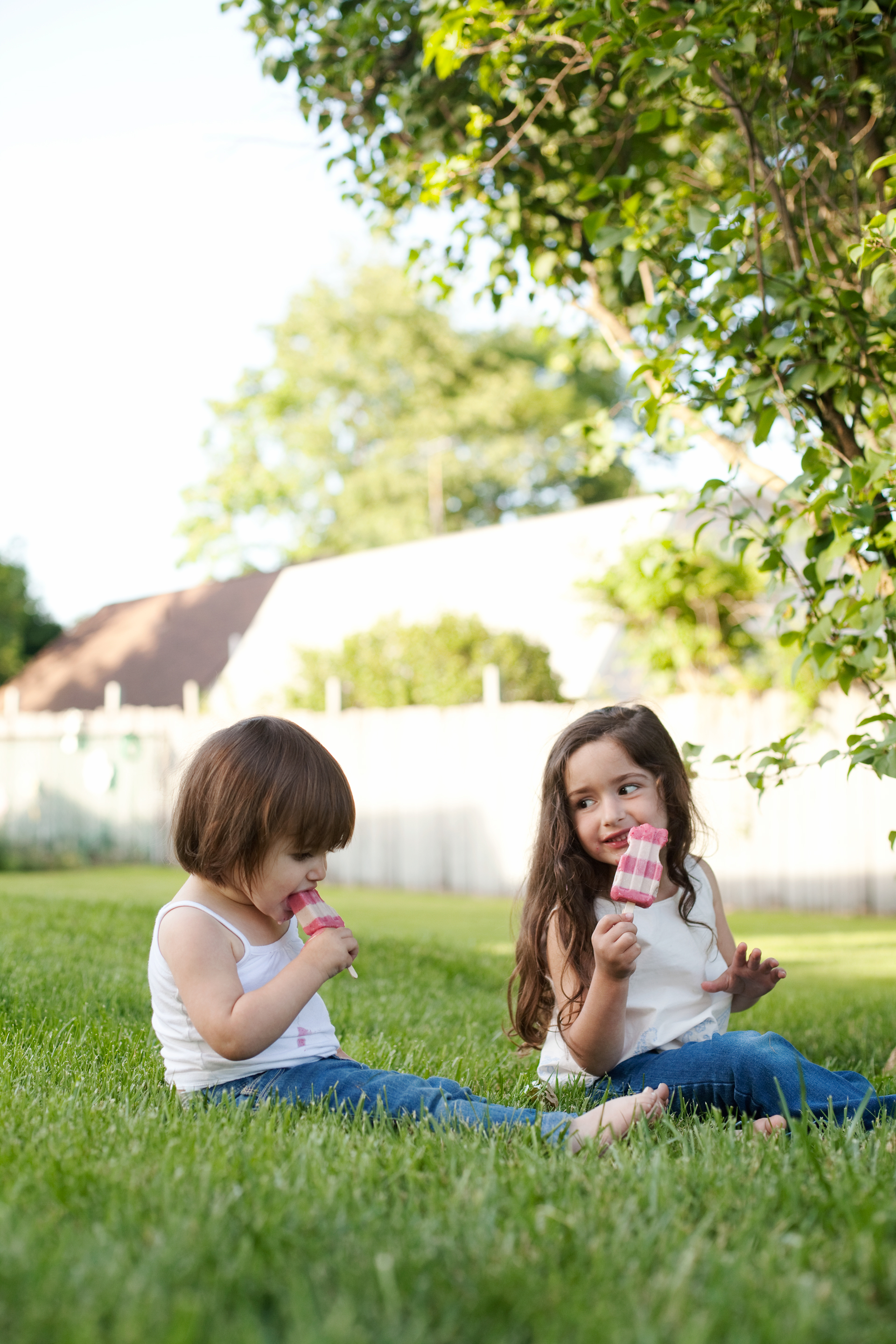 I think it would be so cute to make patriotic pops for the fourth of July, making one stripe with blueberries to make them red, white, and blue. They'll be in our summer rotation, that's for sure!
This is a sponsored conversation written by me on behalf of Horizon. The opinions and text are all mine. Be sure to follow Horizon on Facebook, Instagram, and Pinterest to get more fun ideas for summer snacking!