We're Buying a House!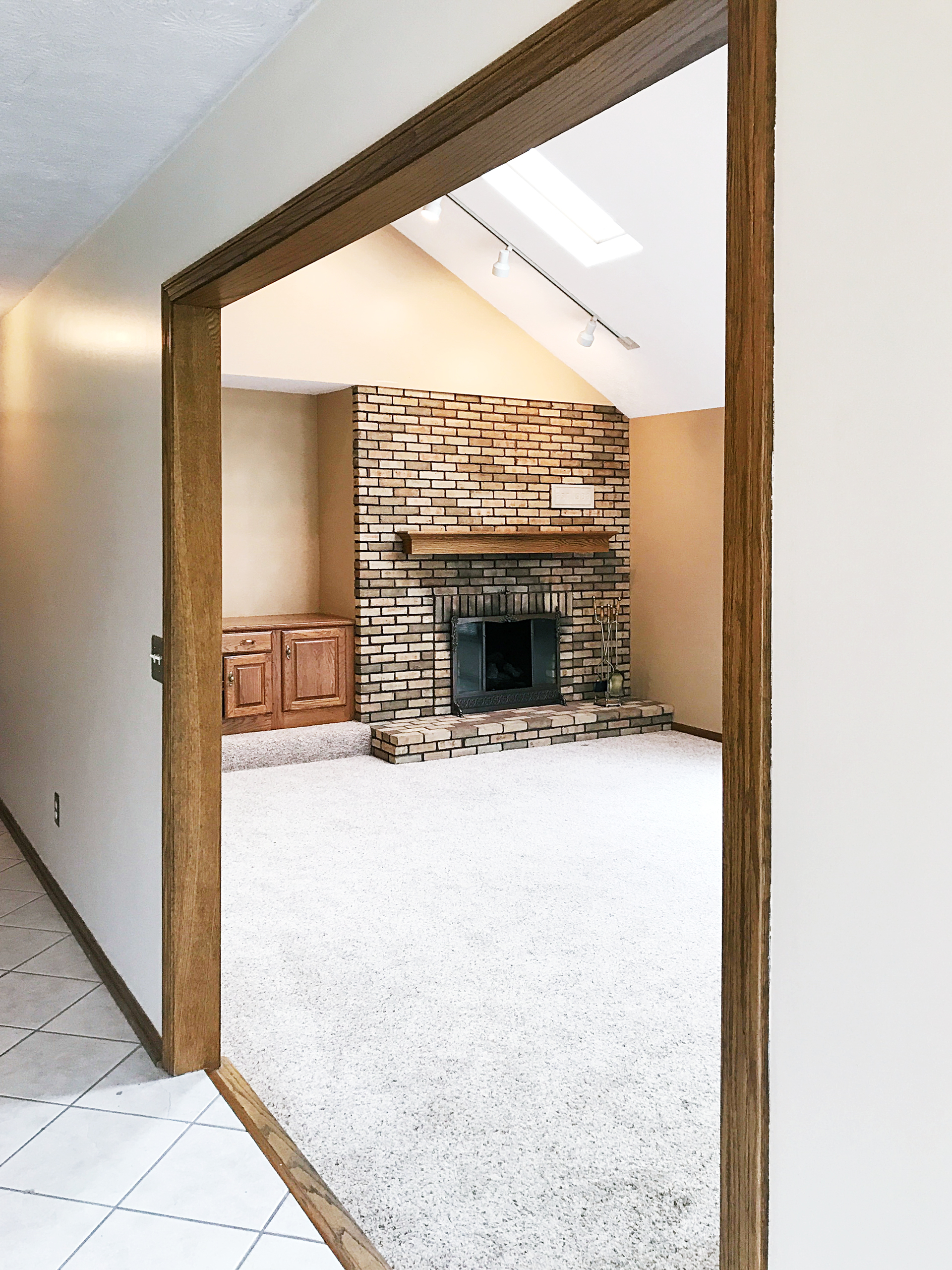 You guys! Something absolutely crazy is happening in my life. On Saturday, April 1st (yes, April Fool's Day), I asked Phil if he wanted to go to an open house for an amazing 1970s house I found on Zillow that had a CONVERSATION PIT in the living room! He said, "Sure!" We talked about how fun it would be to move, how ready we were, and how we should probably start getting our house ready to sell. Not that this '70s house would be "the one." But you know, this was a fun idea, and it made us realize we should probably gear up to sell our house and move on to the next adventure.
Fast forward to the next day, we attended the open house and fell in love. Should've seen it comin'. We wanted to put an offer in, and we were even pre-approved for a mortgage to do so. But we decided this was financially stupid, seeing as how we weren't even close to being ready to put our house on the market. Two mortgages? Yeah, no.
So, I got on Instagram, shared the day through live videos, and then ended the day telling you all that we were going to put our house on the market in two weeks. Maybe we could get it on the market in time to put an offer in on that amazing '70s house! Crazy, right?! But something even crazier happened the next day.
A friend of mine texted me to tell me he knew someone interested in our house. I let her see it that evening, and she was very interested. And Phil and I were very excited. That week, I barely slept. I worked on our house night and day, preparing it to sell. I wanted to move, and I wanted to move badly. Well, six days later we entered into contract with the absolute perfect buyer for our home, and had been crushed to find out our dream home was already in contract as well. Wow, what a whirlwind! I had been emotionally to the moon and back (and then back to the moon?) and while I was sad to have missed out on what I knew would've been an amazing house, I was excited about taking our time to find a new house, as we saved money while living with our parents while we waited. How many months would it take? We didn't know. The thought of waiting and not knowing if or when to settle made me very stir crazy. Would we ever find what we wanted and in our budget?!

But then I found the above images on Zillow for a house I had scrolled past countless times— its lead image showed a boring looking home which lacked curb appeal— nothing about its exterior photos that would lead me to think this could be "the one." I remember (because it wasn't that long ago— ha!) clicking through the photos thinking, "Hmmm… I could work with that!" And Phil said, "You could work with that, but do you really love it? Is it really 'the one'?" I said, "No, probably not." But I made an appointment to see it the next day anyway. And wow— it was so perfect for us!
We had made a list of qualifications for our dream home, but figured we'd not be able to find a place that met all the criteria. At least, not in our price point. Still, we needed to start somewhere. So here's what we put on our list:
An entryway separate from the rest of the house, a large kitchen open to a dining area big enough for my heirloom farmhouse table, a private office for Phil big enough for a sofa and chairs for his mentoring and Bible studies, an office for me that was big enough to work on all of my crafts and projects, a large great room with high ceilings, a basement with potential for finishing down the road, a room the kids could call their own (to house most of their toys), three bedrooms, two baths, a two car garage, a decent yard, not on a busy road, in a nice neighborhood, and a house that was asking for cosmetic upgrades, but didn't need big renovation done. WHEW! What a list, right? And did I mention, our budget was around 175k? Ha!
Well, what would you know, we sold our house and found that exact house (that met all of our criteria and then some— partially finished basement, 3 and a half baths, and a three car garage) and got it for the exact price we were hoping for! We are basically in shock. So much is changing so quickly, and my far off house dreams are coming true in such a short amount of time. I keep thinking I'm going to wake up and find out this was all a really fun dream. (Please don't pinch me.)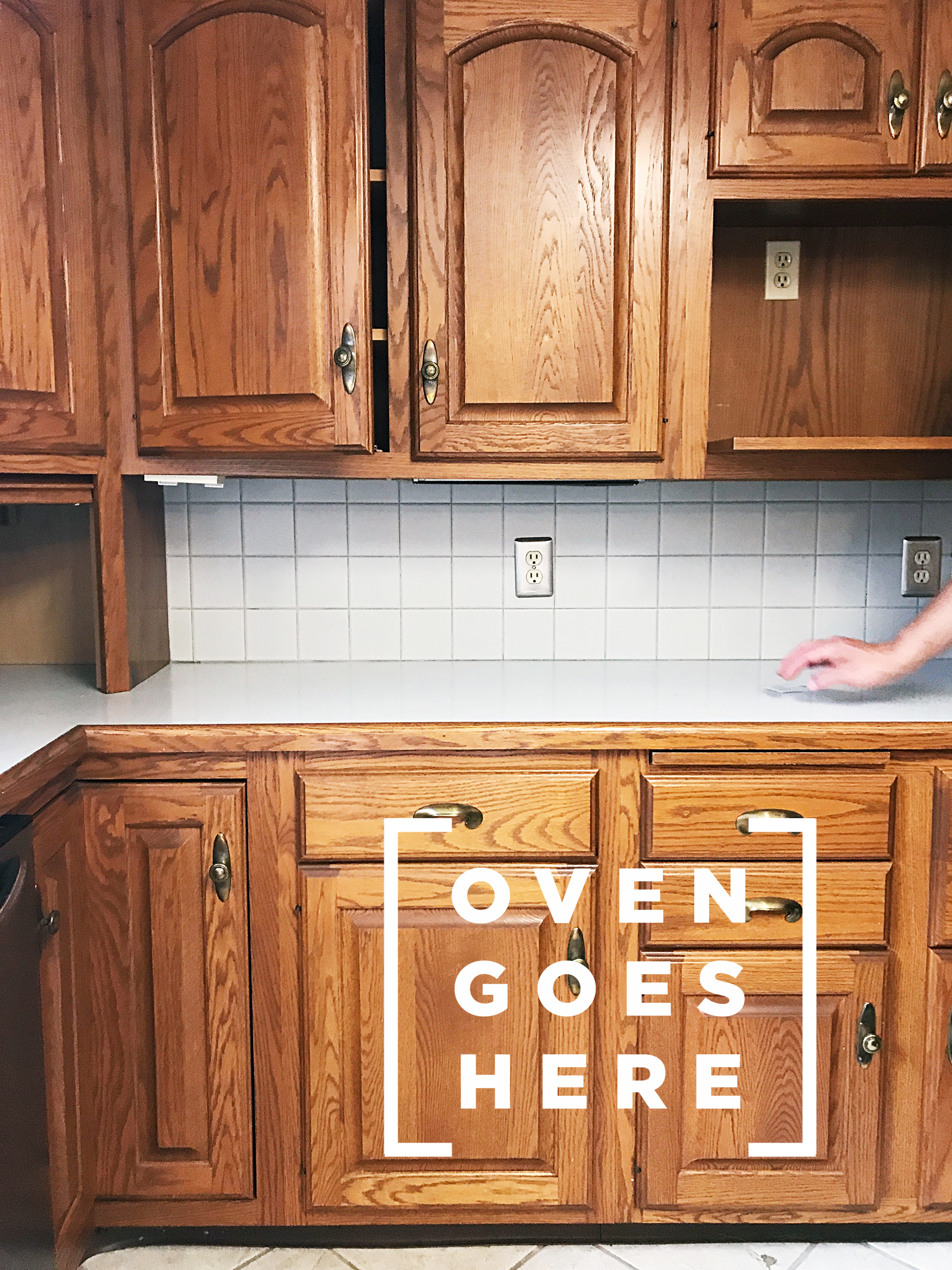 If all goes according to plan (we trust God that it will), we'll be closing on our new house at the beginning of June and will be starting renovations on the first floor immediately. We are ripping out all of the flooring material, removing much of the cabinetry in the kitchen, rearranging the cabinetry to move the oven to a different wall, and oh, so much more! Check out my video tour of the house on my Facebook page here, and see my inspiration images for the house below. So excited to share this entire crazy journey with you guys!
click images to see where I found each one