WHAT I WORE | White on White on White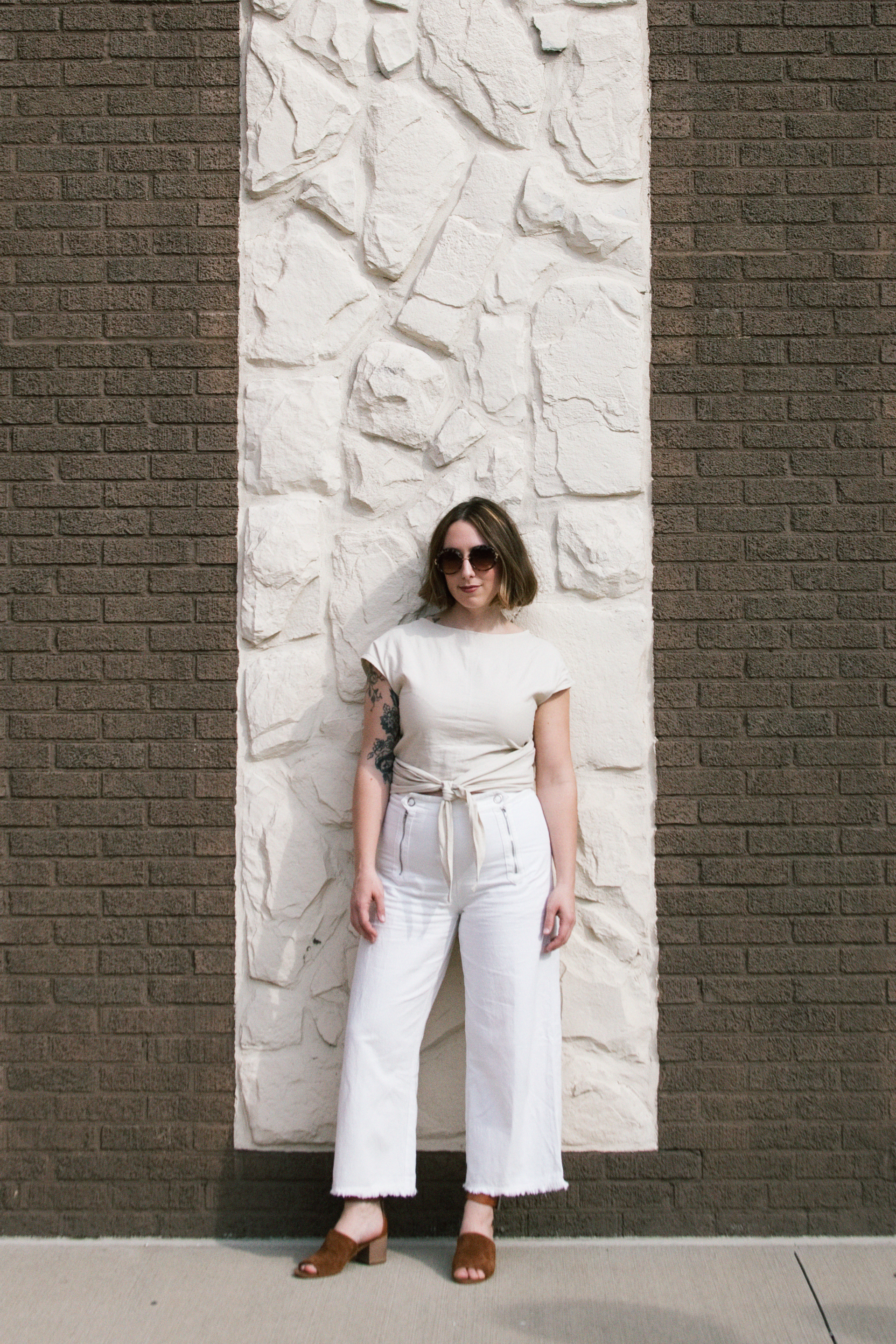 I've been trying new things lately, guys! Shorter pants, and… shorter hair! Yep, I finally sprung for a bob, which was long anticipated but still very shocking once all was said and done. For days after the cut, I found myself being shocked by my shadow, much less my reflection whenever I caught it in the corner of my eye. But now I'm finally used to my new 'do, and it feels so refreshing and, well… freeing! It's funny how hair becomes such a part of one's identity, and I had simply begun to feel encumbered by mine.
And pants! How have you all been feeling about the cropped lengths that have been cropping up in stores this past year? My favorite jumpsuits from last Summer were all wide-legged cropped styles, but I hadn't yet tried wearing wider leg crop styles in anything but jumpsuits. I was kind of worried short pants would make me look smaller and stumpier than I already am (5′-5″ and around 155lbs, so average, I guess, as far as midwesterners go), but I've found the key to my feeling v chic with this cropped look is trying it with a monochromatic color scheme. White on white, ya'll! And before Easter, even.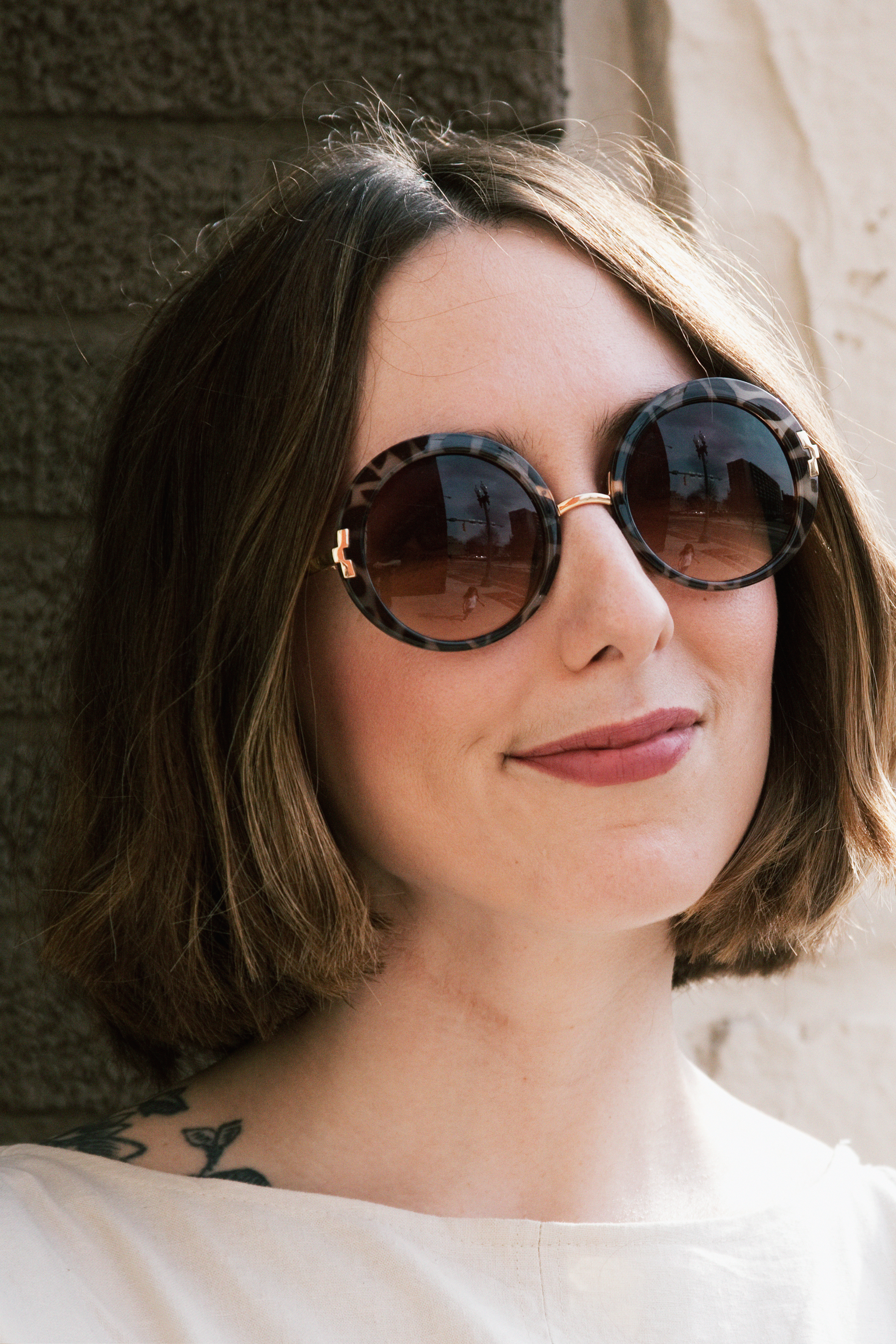 I'm still getting used to styling the new hair, but in general I'm going for an unfussy look… which you'd think would be easy enough to achieve, but effortless looks are never effortlessly achieved, are they? I'll share about the hair process soon, in case you're interested!
O U T F I T D E T A I L S
top: Colo/Palo | pants: Need Supply | shoes: Nordstrom | sunglasses: TopShop | purse: Collette's Vintage in Canton, OH