Easter Gift Guide for Young Children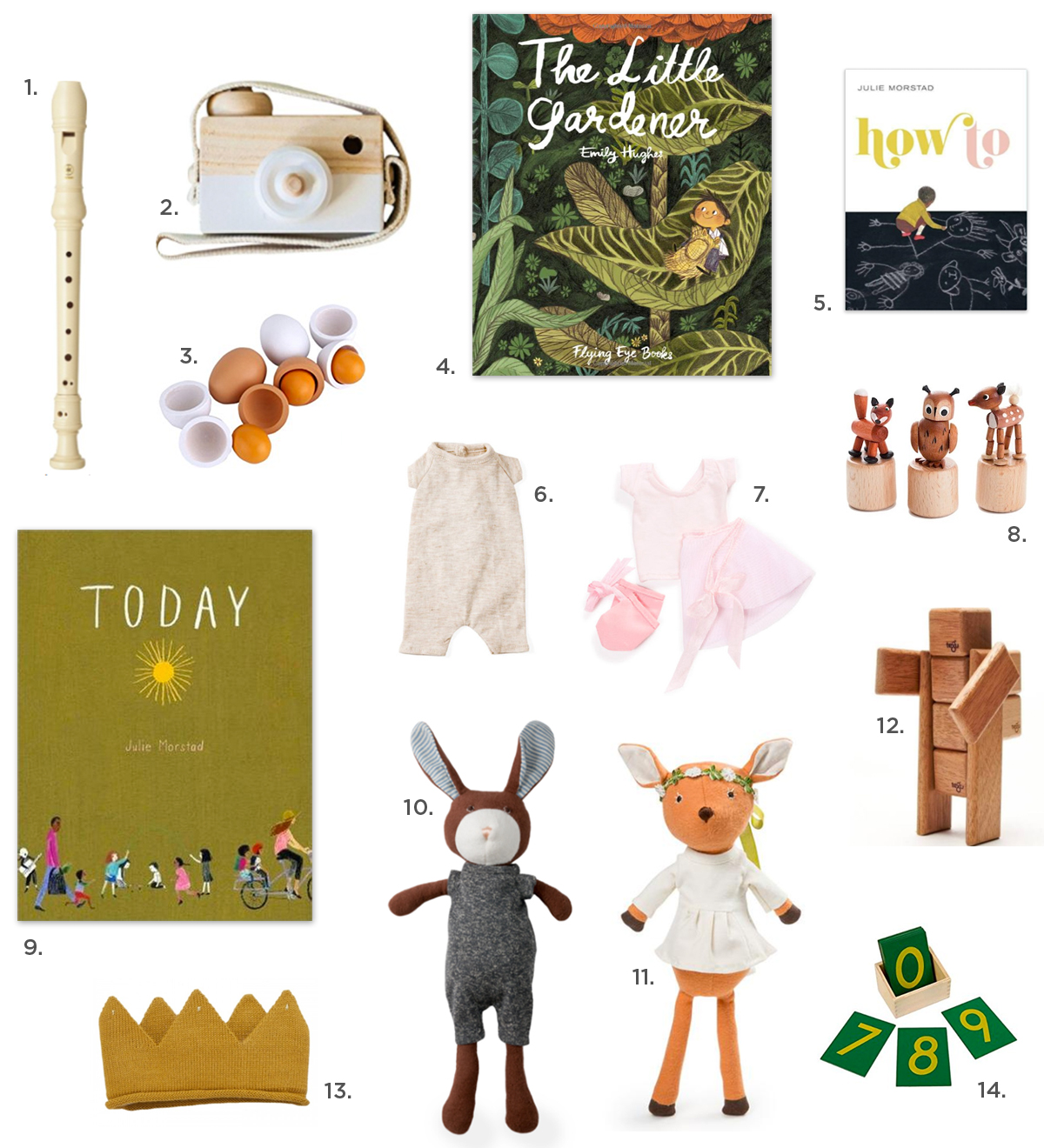 Assembling Easter baskets every year is one of my greatest delights as a parent! It's like a mini version of Christmas, without all of the stress of wrapping and hiding gifts for months. I just love planning matching baskets for my two girls, and I so look forward to their excitement as they discovered what's inside. This year I chose matching books and dolls (with additional wardrobe changes) as the main basket fillers for Lucy and Juniper, and have made a conscious decision to mostly steer clear of the candy. They get enough of that from their grandparents, but they will find some jelly beans in addition to matchbox cars inside their plastic Easter eggs.
After posting a sneak peek of my girls' Easter baskets on my Instagram stories, I had some interest in sharing my selections, so I thought I'd make a mini Easter gift guide! While I certainly don't advocate going overboard with gifts at any time of year, especially at Easter, I do think if you're going to give children something, why not make it a quality gift that will become a beloved toy, and not just something to be tossed away by Christmas?
G I F T G U I D E :
1: Yamaha recorder
2: Wooden toy camera
3: Toy egg set
4: The Little Gardener by Emily Hughes
5: How To by Julie Morstad
6: Hazel Village doll romper
7: Hazel Village doll dance costume
8: Wooden collapsable animals
9: Today by Julie Morstad
10: Hazel Village bunny doll
11: Hazel Village fawn doll
12: Magnetic wooden block set
13: Knit crown
14: Montessori sandpaper numbers