Vintage Pop-Up Sale!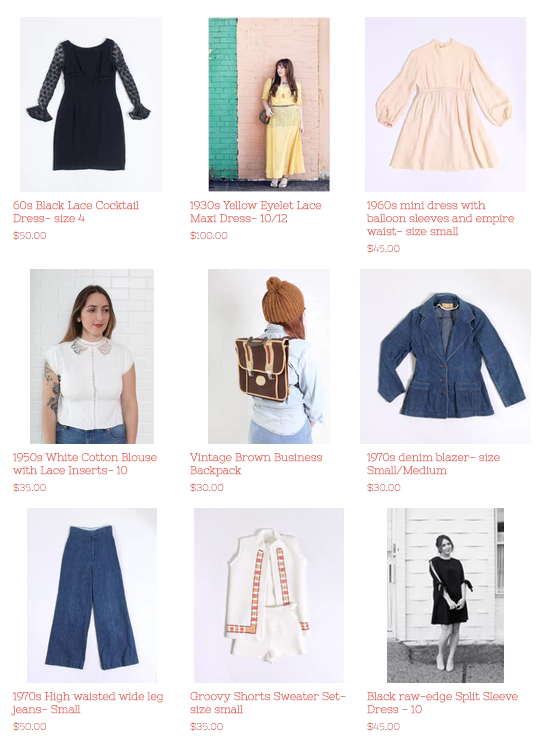 I just wanted to pop in and let you know about a sale I have going on over at my closet sale shop, which also includes a variety of sizes of vintage from my friend Allie's collection as well. Sizes and styles for everyone! We have more stuff to add, but I'd like to see some of what's there go to happy homes before we offer up more of our beloved babies.
Check out all of these things and more over at the shop!