MANDI'S MOST WANTED: Modern Classics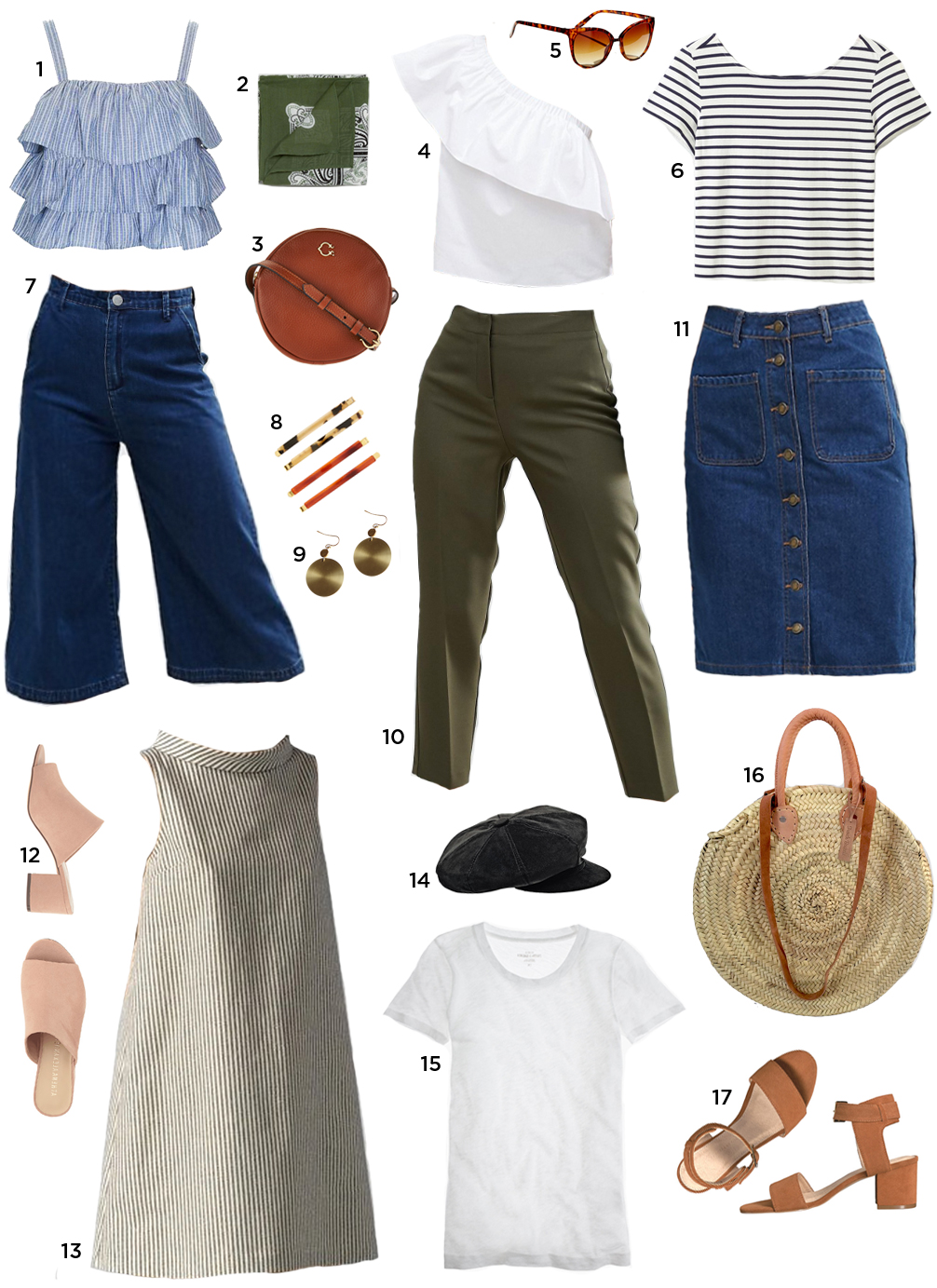 Over the past couple of years (or, actually, since I first experienced motherhood), my every day fashion choices have become much simpler. These days I gravitate towards neutrals and classic looks that are rooted in vintage style, but feel fresh and quite at home with my modern lifestyle. My style icons have expanded beyond vintage film and magazines to chic women my age I've found on Instagram. I thought I'd share a few of them with you, as well as my favorite pieces I've been working on adding to my own wardrobe. Click the links below to shop!
1 / 2 / 3 / 4 / 5 / 6 / 7 / 8 / 9 / 10 / 11 / 12 / 13 / 14 / 15 /16 / 17
Who are your favorite Instagrammers to follow for fashion inspiration? I'd love to find new favorites, and hope these ladies below will give you some fresh inspiration as well!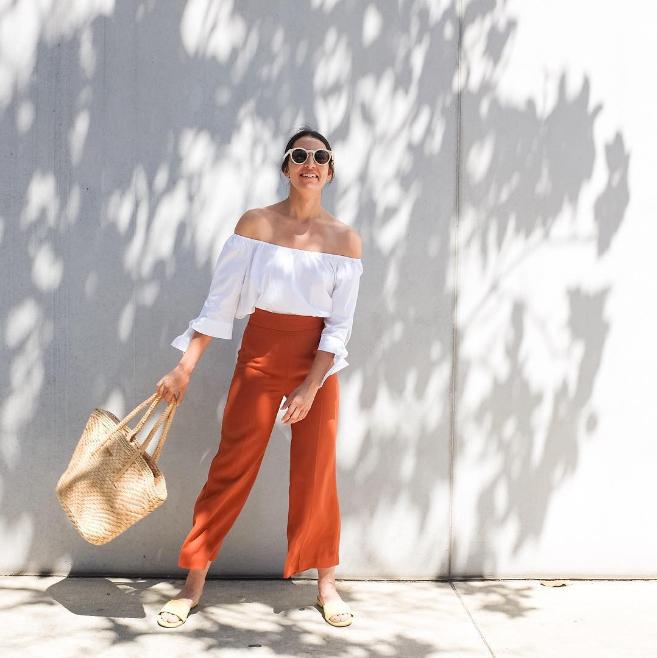 Elora (@eloraaaaa) is my most recent Instagram fashion crush. She does minimalism so well! I love seeing how she mixes up just a few pieces to create new elegant outfits every day. Her feed inspires me to cut down my wardrobe to just several things I love to wear, all of which coordinate so well together. Plus— those orange pants from last year (Zara) caused my to stalk the internet until I finally found a pair in my size! I might have a problem. (BUT— ORANGE PANTS!) You can also find her eye for fashion put to use with the brand she co-created: Still. — a collection of ethically sourced minimalist pieces made in LA.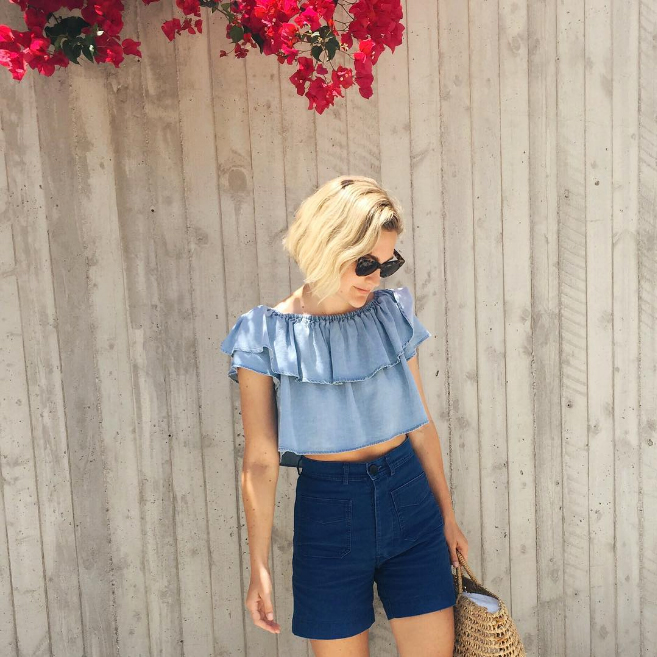 Haley (@haleboyd) is the creative director behind the classic minimalist shoe brand Marais USA. She excudes Grace Kelly charm with her wavy blond bob and her penchant for fifties-inspired separates. She does the off-the-shoulders-ruffle like no one I've ever seen, but mostly I'm inspired by the way she masterfully mixes a wardrobe of mostly neutral classics in a way that feels fresh and incredibly chic.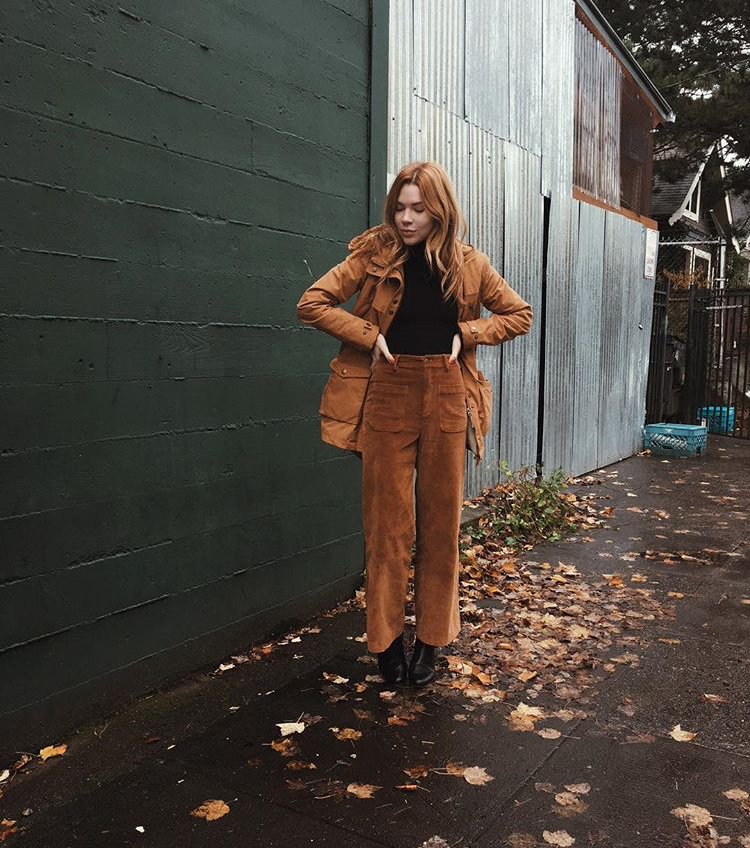 I found Courtney (@prettylittlefawn) a couple of years ago, and didn't think twice before immediately giving her a follow. What struck me first about Courtney was her unique beauty, but also her clear commitment to vintage-inspired denim looks. Her wardrobe is mostly neutral with lots of '70s inspired high waisted jeans and logo tees. In addition to fashion blogging, Courtney is an up-and-coming actress, though her lifestyle and wardrobe feels completely accessible and inspires me to take adopt more casual vibe in my own sartorial choices.