WHAT I WORE | Raw Denim Statement Sleeves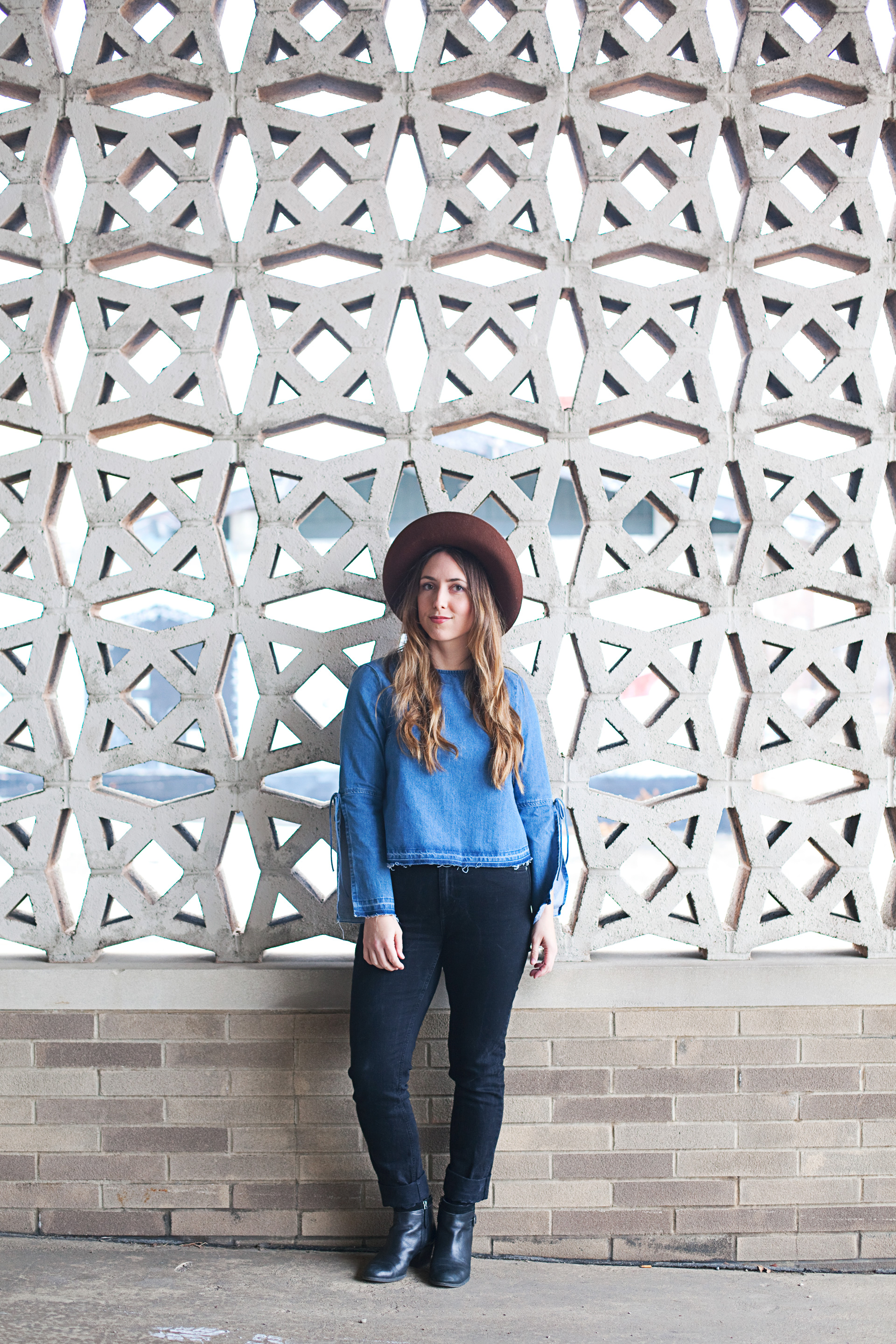 It seems like everyone's reflecting on the year we've had, for better or for worse, and I'm over here like, "I made it! I'm still here! Whew!" In general I get super sappy, depressed, and morbidly nostalgic when I reflect heavily on the past… don't ask me why I get the sads instead of treasuring all of the happiness. But it's a bad habit that at least I'm aware of!
So while everyone else is making big plans for the new year, I did take a moment to think about the direction my wardrobe is taking. As a 30-something, I'm all about finding classics that I will love over time as well as creating a wardrobe that mixes and matches easily. In 2016 I felt a massive shift to purchasing mostly neutrals, and have definitely decided that the '60s is my favorite decade and personal favorite style. So I'll continue heading in that direction with any new purchases I make, having a little fun with modern trends along the way.
My favorite trend of 2016 has most definitely been the statement sleeve. They're so cool, and make me feel dramatic in a good way (not in a super sad 2016 was so hard kind of way…). But now that it's the holiday season, I'm having a little trouble with the bells and ruffles on my arm. How do I reach for the cranberry sauce without dipping my sleeve in the gravy? Heavens to Betsy, how on earth are my sleeves going to slip easily into my winter coat? Oh Lordy. It's okay, statement sleeves. We'll make it work. Because you're worth it.
What was your favorite trend in 2016?
O U T F I T D E T A I L S :
top: ASOS / jeans: ASOS / boots: Franco Sarto / hat: vintage