Home for the Holidays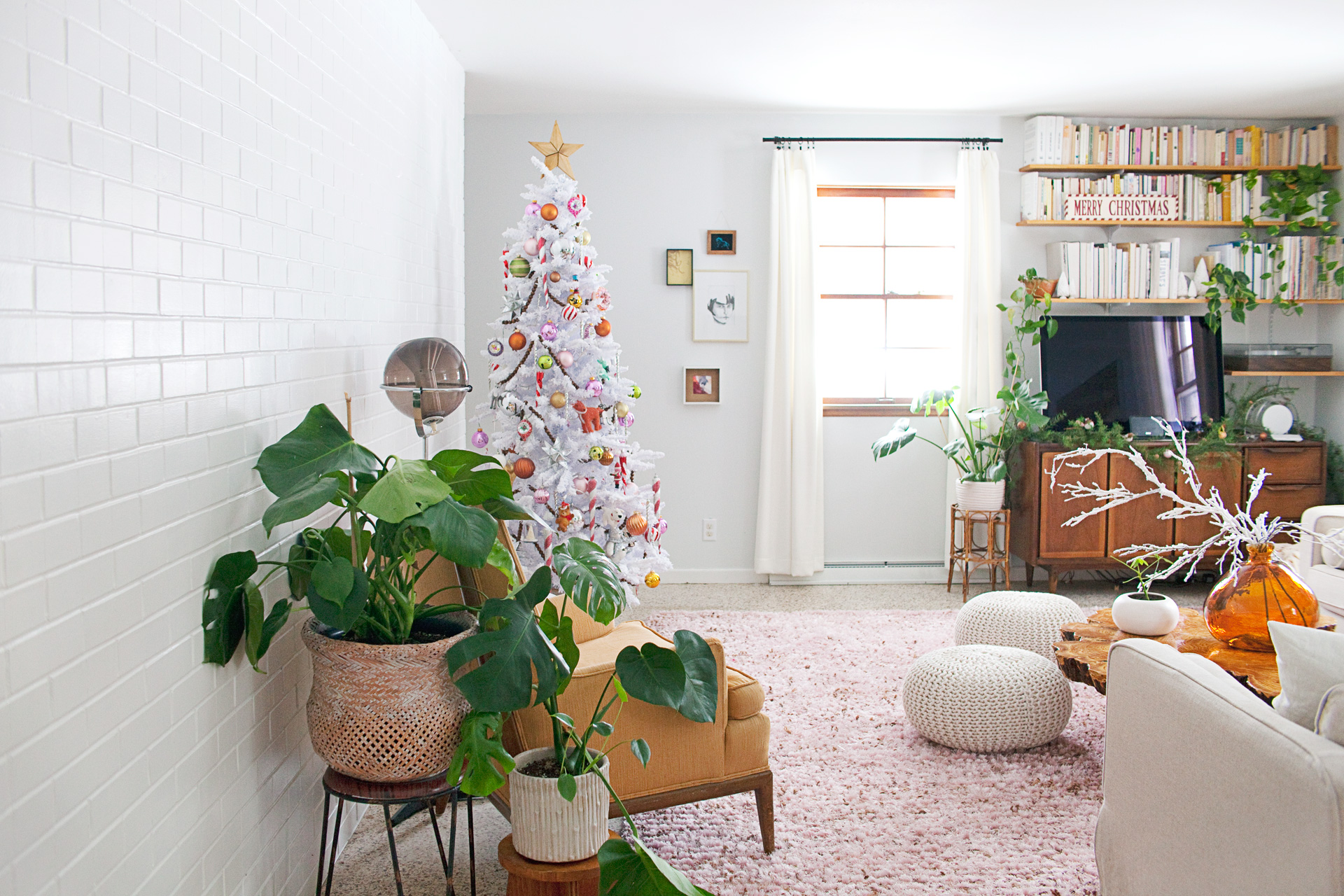 Welcome to my home during our favorite time of year— Christmastime! Turns out, decorating for Christmas this year was more challenging than in the past, because of all my houseplants! Ahhh! I have trees and greenery everywhere, so I had to relocate some babies in order to make space for things like our Christmas tree, as well as a vignette on our dining room cabinet. Things get a little more maximalist this time of year, and then come January, things will feel a little empty and sad. But let's not talk about January! Let's just pretend it's never going to happen. And in the meantime, I'd love for you to come on in and take a look around at our home, slightly transformed for this special time of year.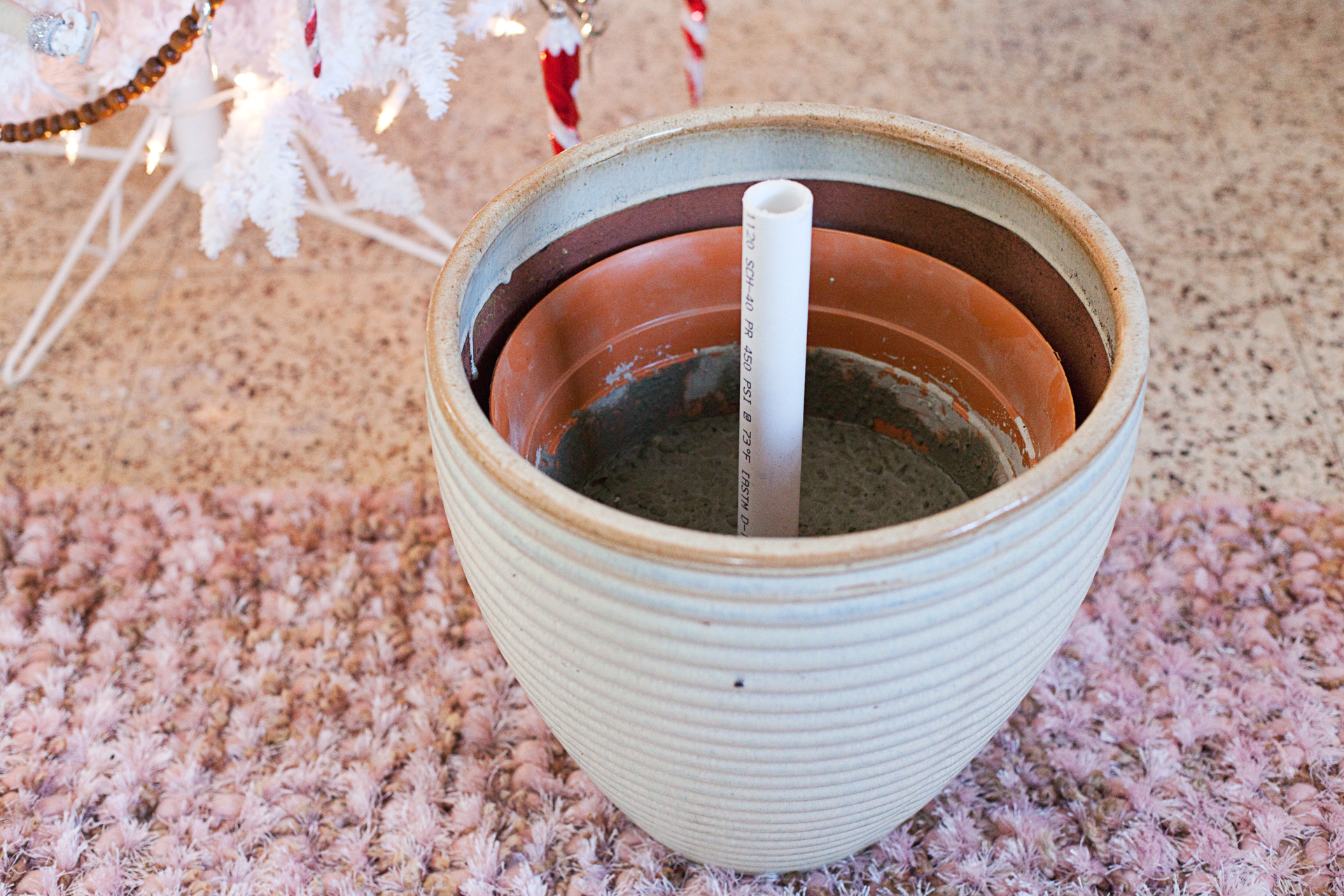 This year we purchased a white tree to replace the larger artificial pine my parents had given to us. We just needed the floor space. On that floor-space saving note, I decided to try potting our artificial tree rather than using a tree skirt or leaving the white metal stand exposed. I was excited about the prospect of a pot for the tree base, but a little worried it wouldn't look right. Maybe I'm just a worry wart, because it turned out beautifully, and I'm so glad I took the time to do it!
All I did was use pour half of a bag of Quickcrete into a plastic pot with a 1.25″ PVC pip segment in the middle. I poured the concrete around the pipe rather than plunging the pipe into the concrete, because I needed the height to insert the metal rod of the tree base. I did end having to trim the PVC pipe down a bit after it was in the pot (which I did using a Dremel tool), but I figured it's better to have it too long than too short, because cutting it wasn't too difficult.
If you want to try potting your artificial tree, here are my two main tips of caution:
Make sure you pipe is the proper diameter to fit snugly around your metal base before cementing the pipe.
Drill a hole through the side of a pipe for a large eyelet screw to tightly screw into the pipe to secure the tree base once the base is in place inside the pipe.
Make the potted base before assembling your tree. It's just so much easier to make sure things fit and whatnot. :) I didn't do this. In fact, my tree was decorated and I broke a couple of cherished ornaments moving the tree into the pot! Sad face!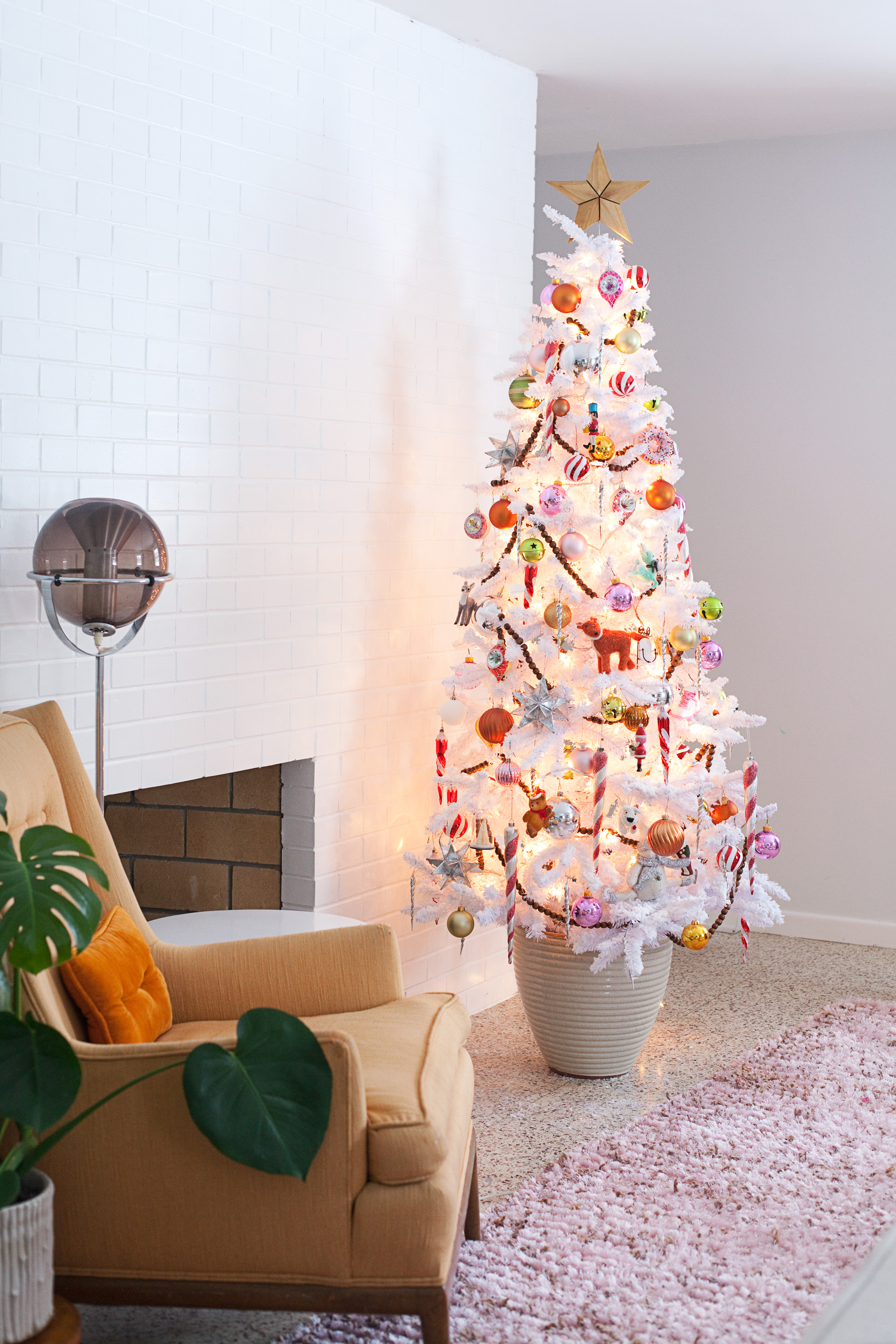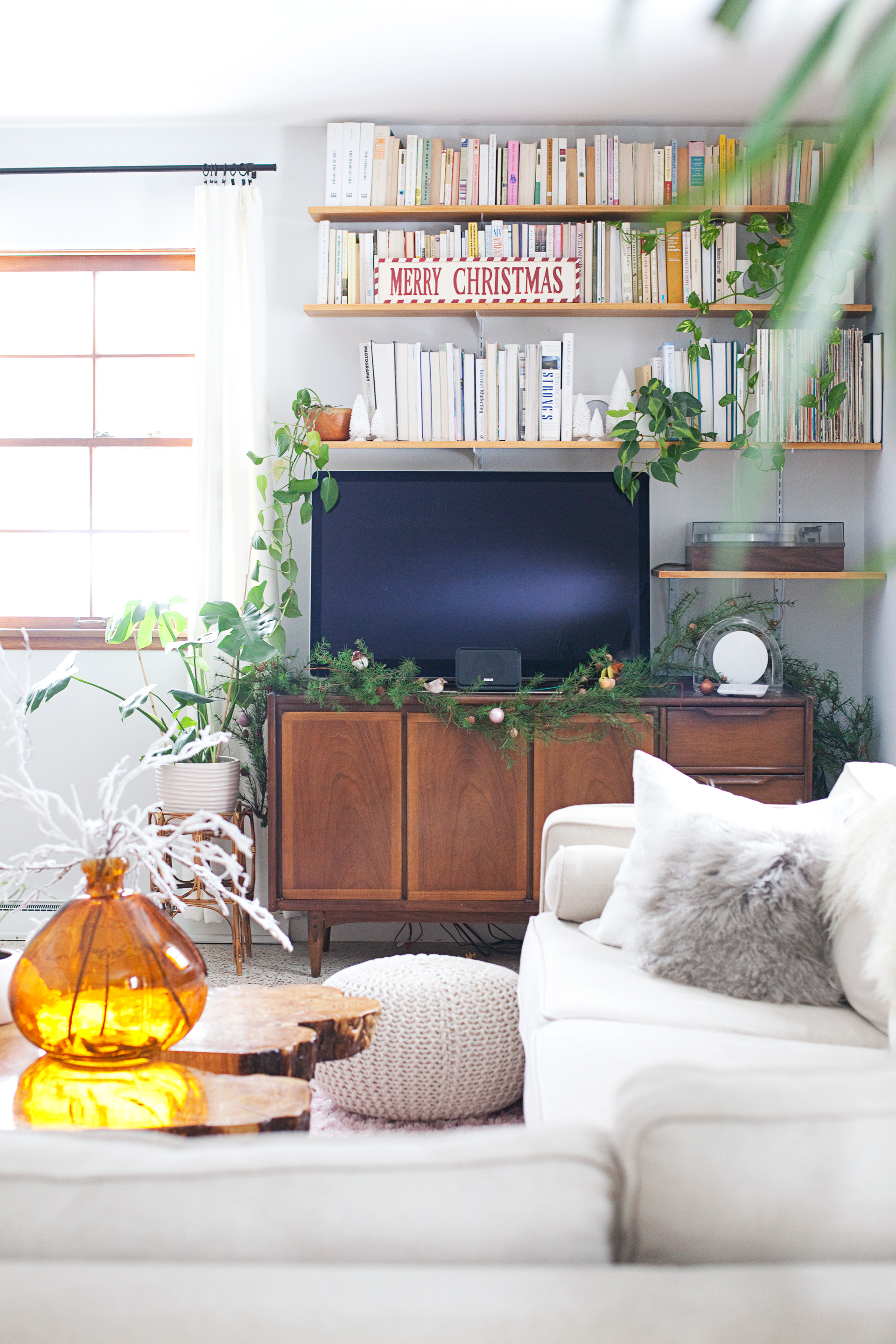 I also did more subtle decorations in the living room with greenery on the TV stand, a cute little sign, and white bottle brush trees. The former coffee table vase contents of eucalyptus was swapped out for white wintery looking branches. And I hung a star marquee light beside the sofa artwork as well. Not too much, but just enough, in my opinion.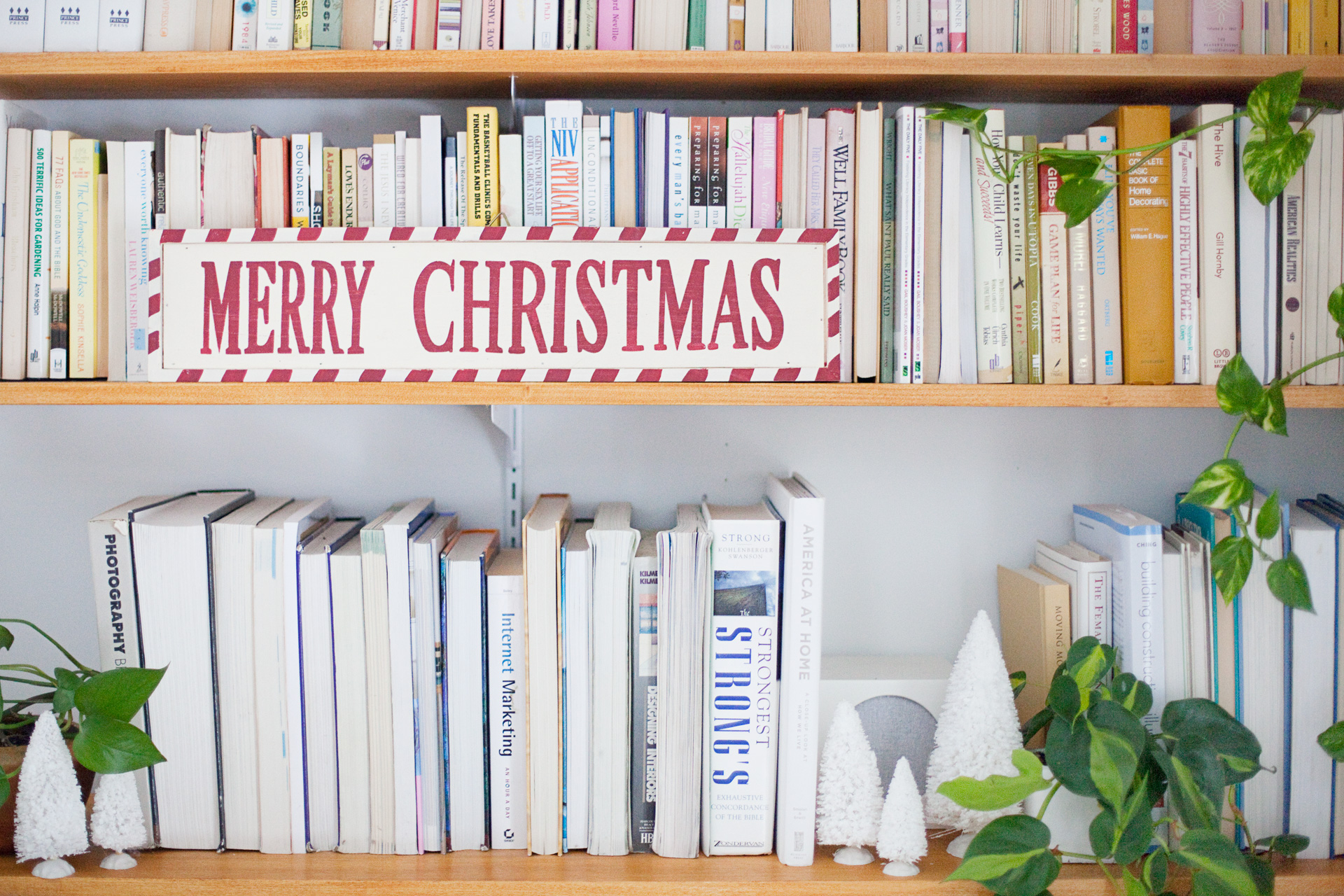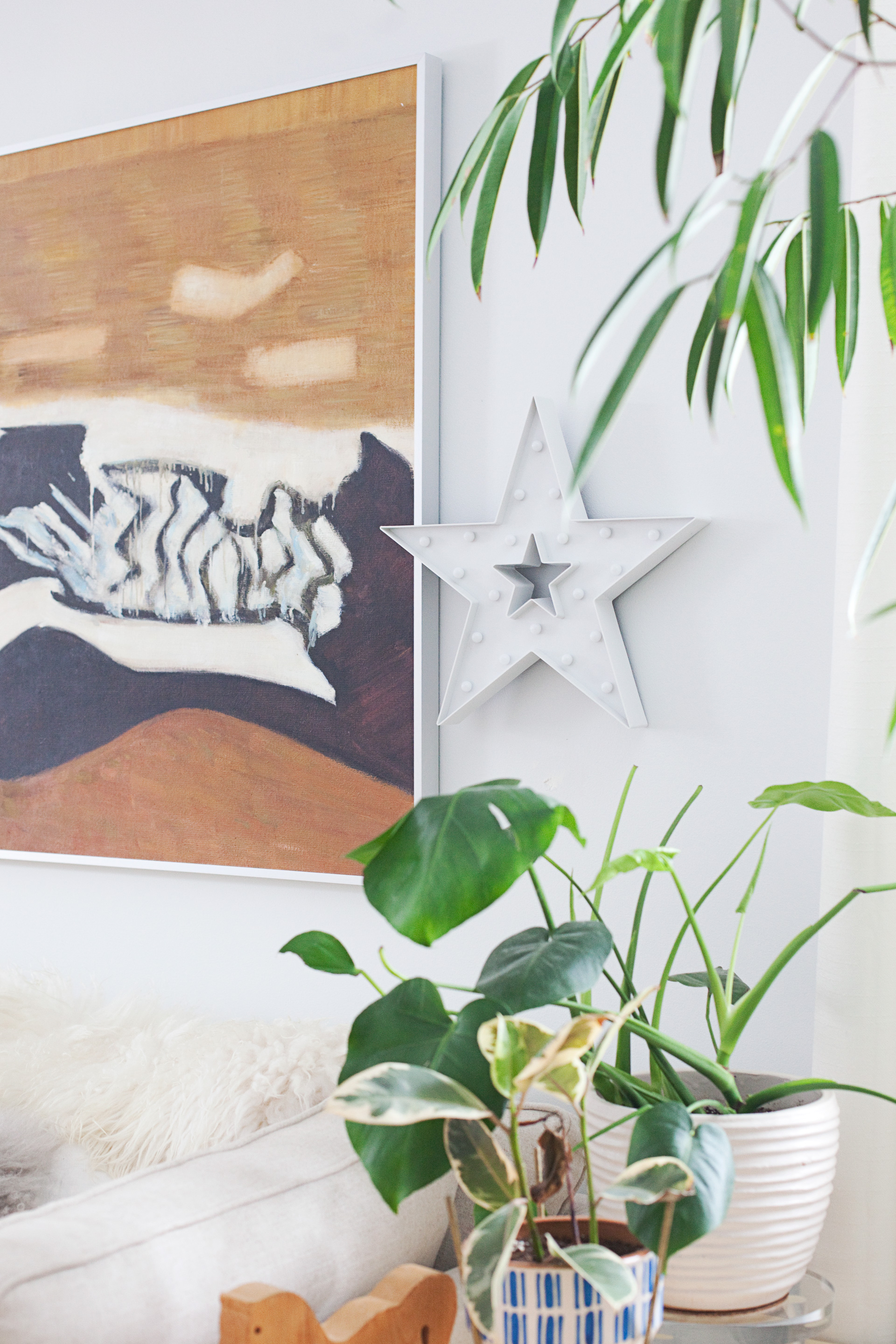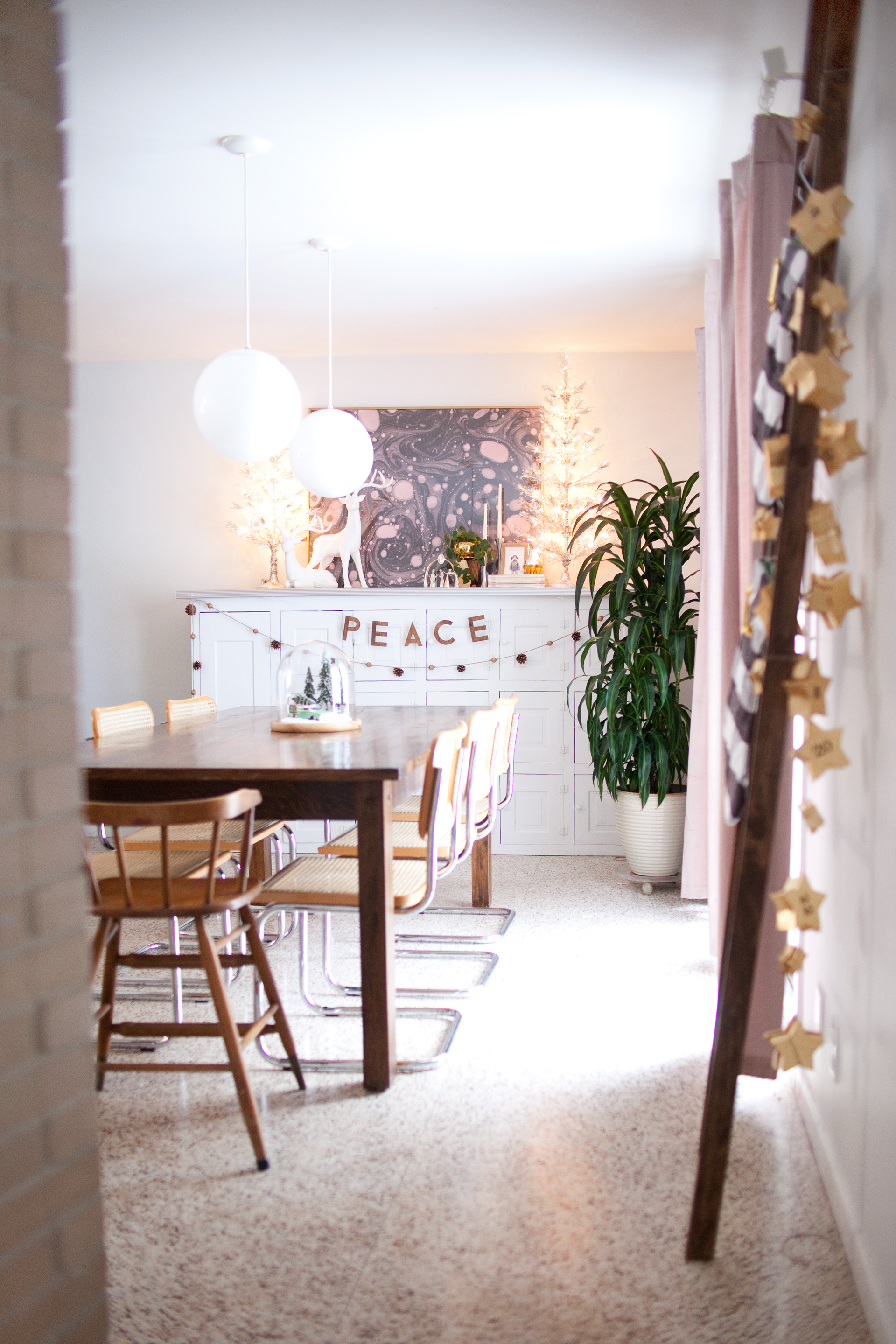 The dining room is a bit more festive than the living room. Because I don't have a fireplace mantel, I decorate the dining room cabinet as though it were one huge mantel. I got the silver tinsel trees here, the deer from Target, and the other elements I've had around for a while. Except for our little winter scene in the cloche jar! That was a fun, easy project I did with Lucy. The jar is from JoAnn.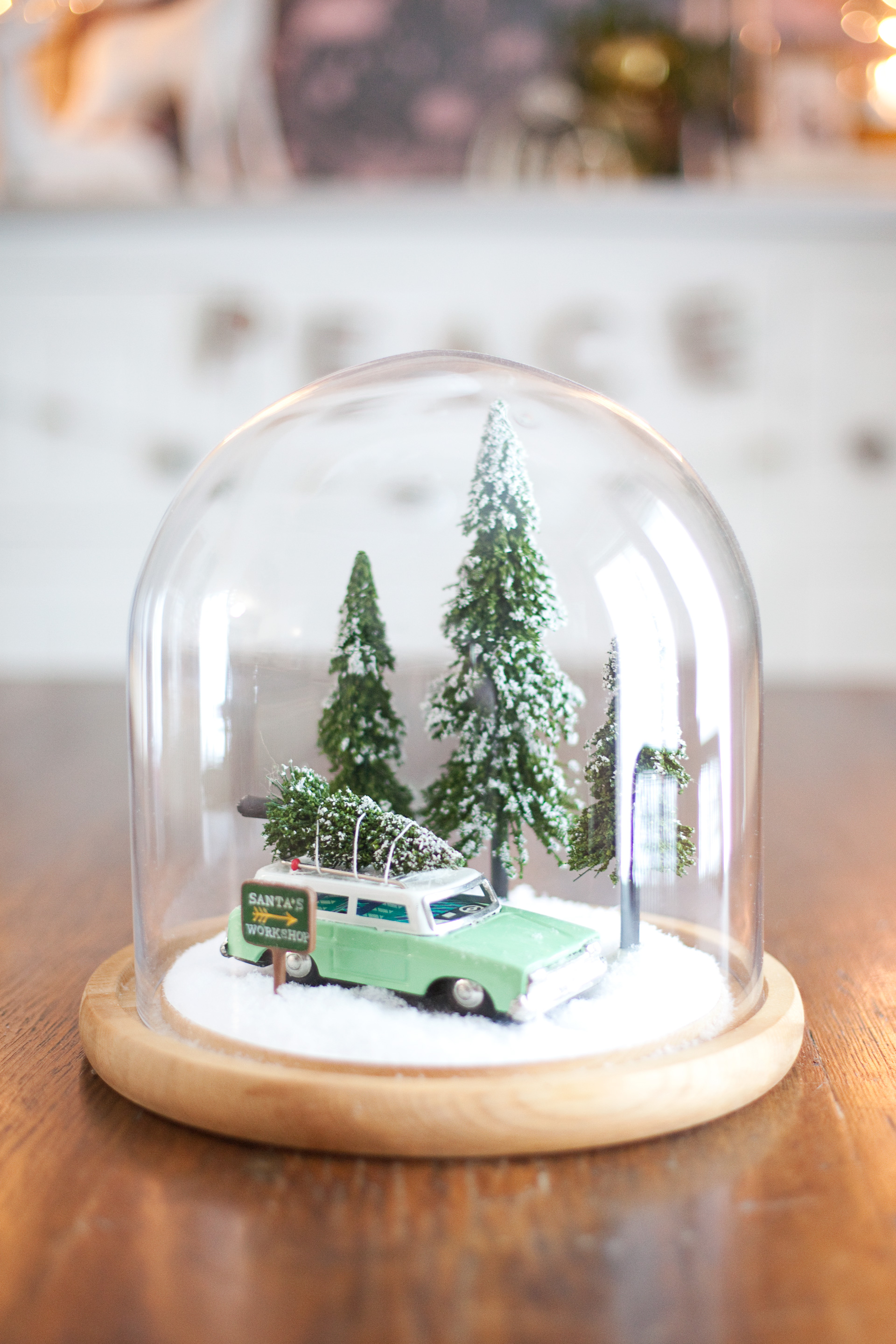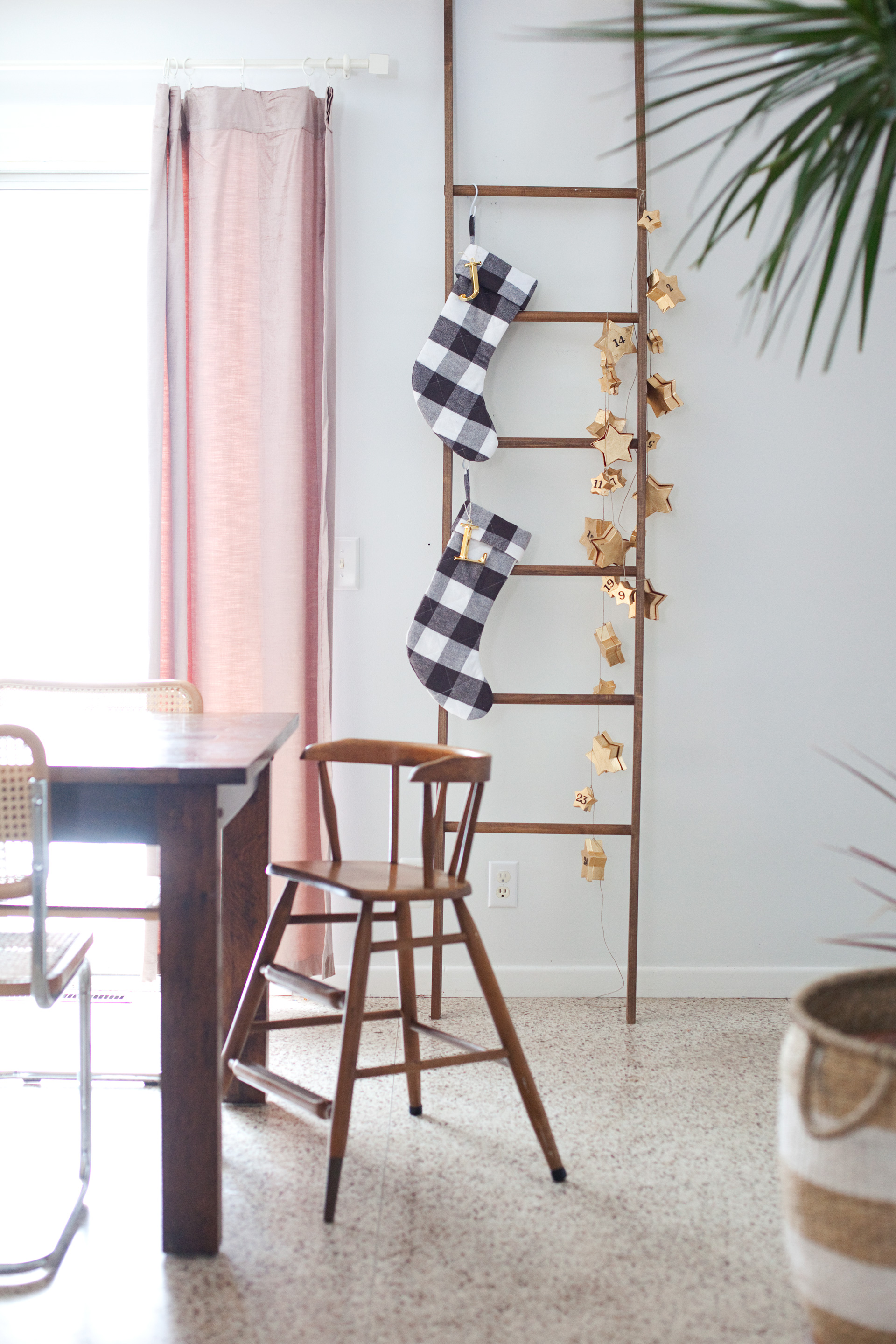 We also got new stockings for the girls (from Target) and I made an advent calendar that our whole family is obsessed with! Check out the full DIY at A Beautiful Mess here.
We also added some decorations to the girls' new bedroom, but I'll share more about that room soon! What are your favorite Christmas decorations? Mine, hands down, has got to be the tree.