Lucy's Madeline Costume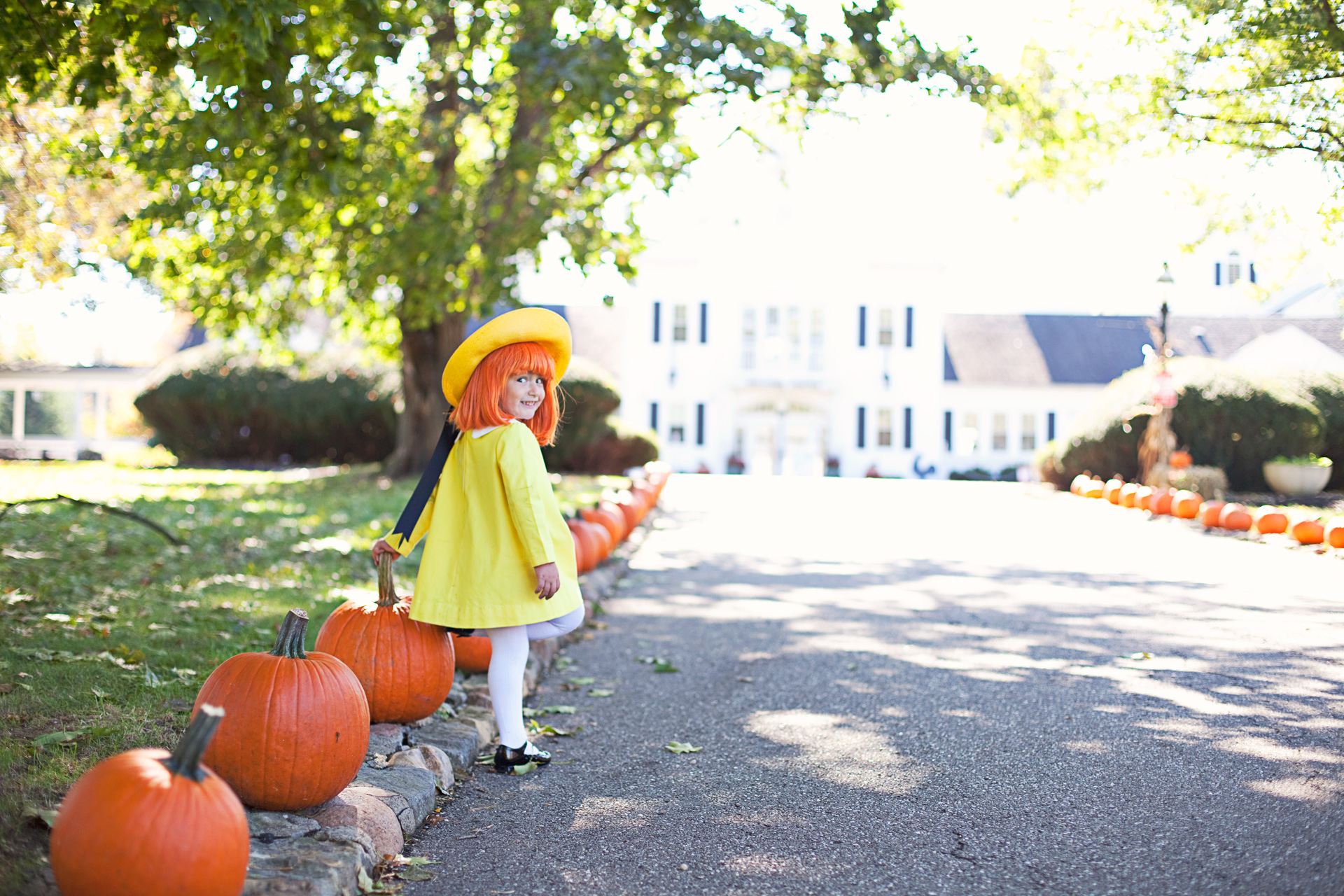 Lucy's costume this year has been a dream come true for me! I had thought about dressing up as Madeline myself a few years ago, but never had the gumption to put together an outfit in time for Halloween. But this year, I was so delighted when I asked Lucy, "What about being Madeline for Halloween this year?" and she replied with an excited, "That would be so fun!" I had caught her at the perfect time, in the middle of an old Madeline TV episode we were watching through our Amazon fire stick. She has been intrigued by Madeline and the girls at the old house in Paris, particularly when Madeline has to go to the hospital to get her appendix removed. What can I say, my girl loves hospital drama. I'm sure she'll love Grey's Anatomy one day as much as she loves Madeline now.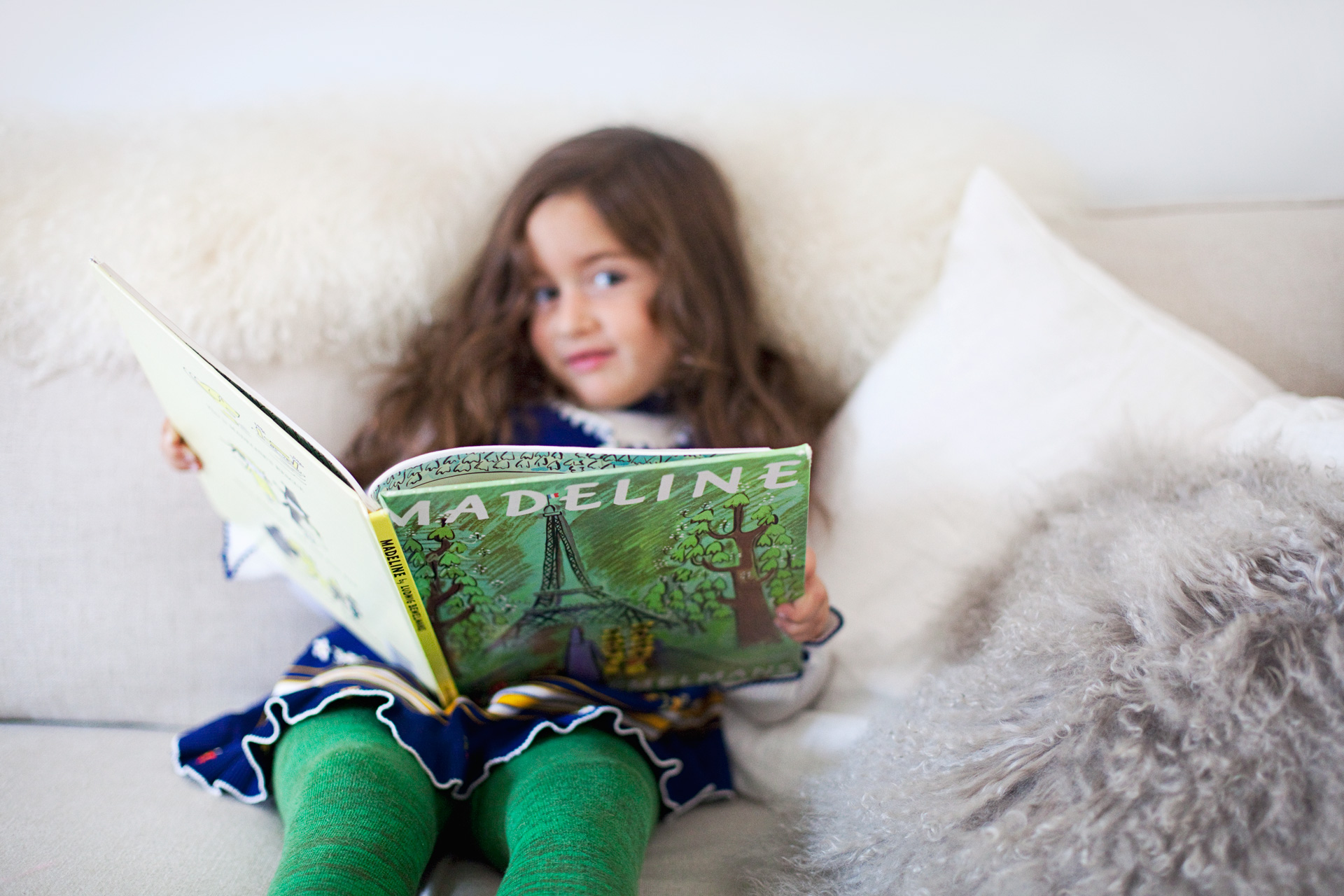 Lucy decided she wanted to wear a wig to have red hair like Madeline, and I found a dress pattern online with a Peter Pan collar just like Madeline's. Trick-or-treating is this weekend, and I have until then to make an insulated capelet to keep her warm on a chilly fall evening as we walk from door to door. But I couldn't wait to share her outfit with you, sans capelet. Check out where I found everything below!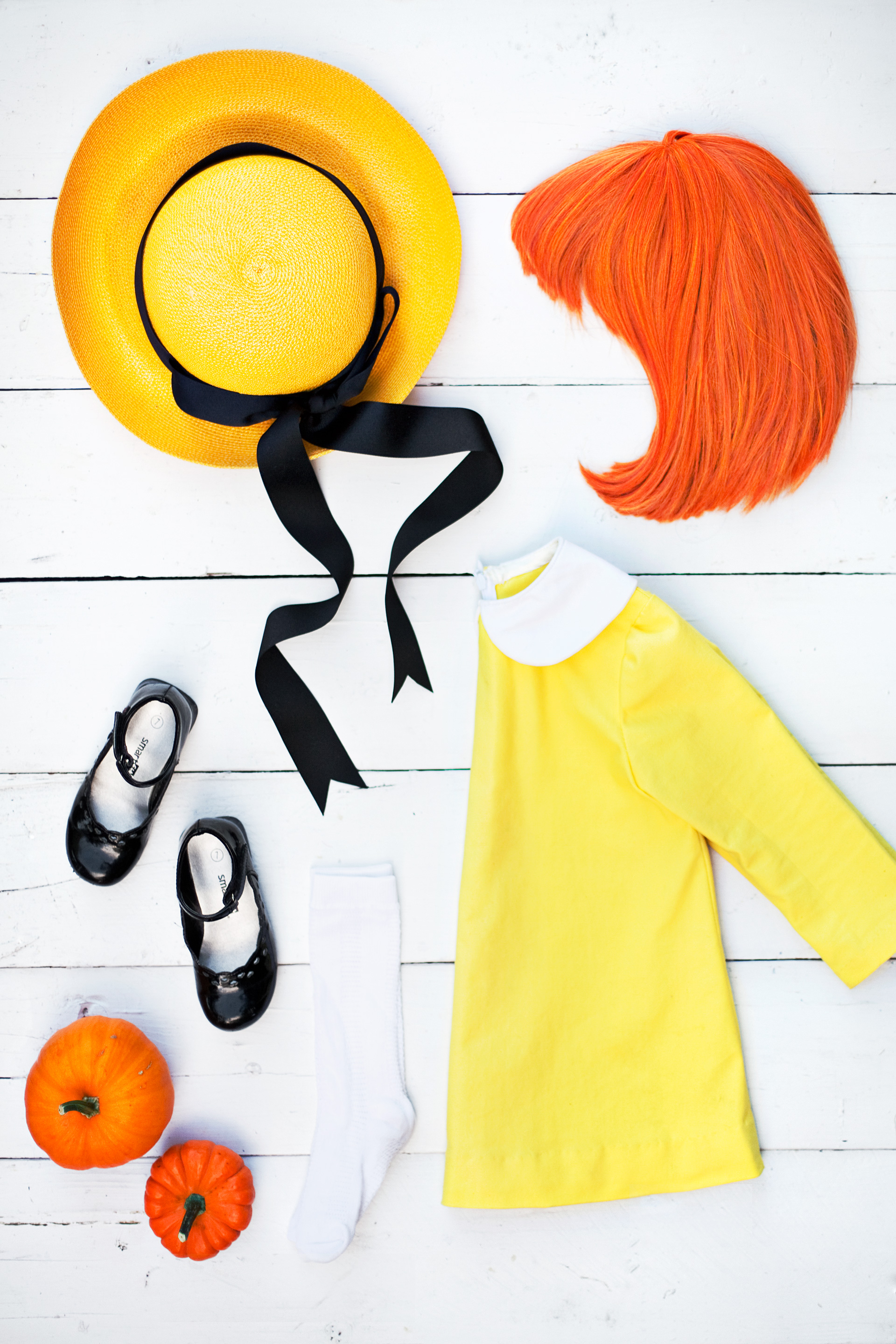 O U T F I T D E T A I L S :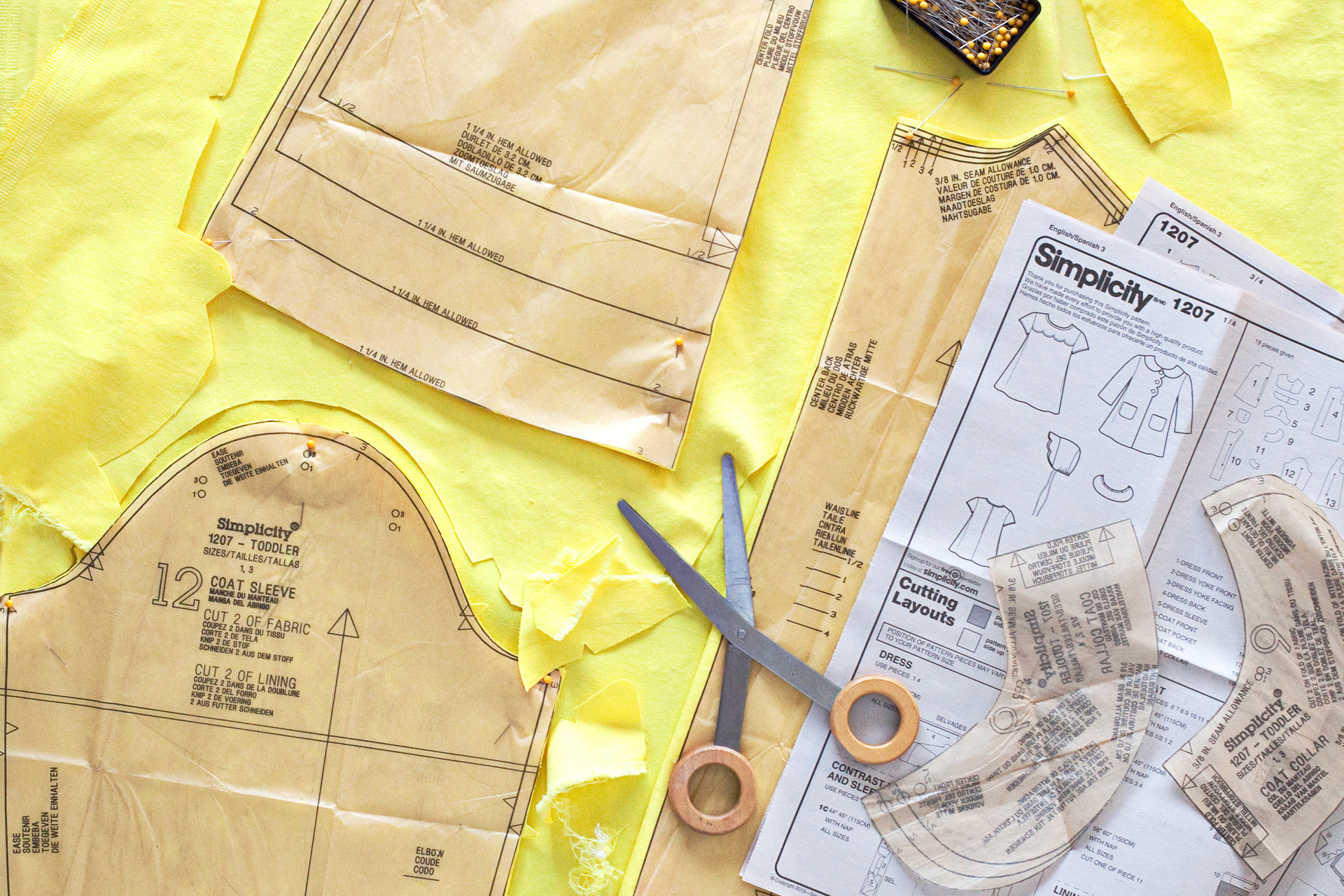 I was so intimidated to make the dress, though I don't know why, because once I figured out the pattern, it was so quick and easy to put together! I decided I'm going to make a couple more variations on this pattern since the pattern pieces are already cut out, and it was such a simple project resulting in a super cute and versatile dress.
I have a bad habit of being intimidated of sewing projects, putting them off for as long as possible, sometimes abandoning projects altogether. It's a silly habit I'm trying to break. This was a great simple project that gave me much more confidence as a seamstress. And look at that sweet face! SO WORTH IT.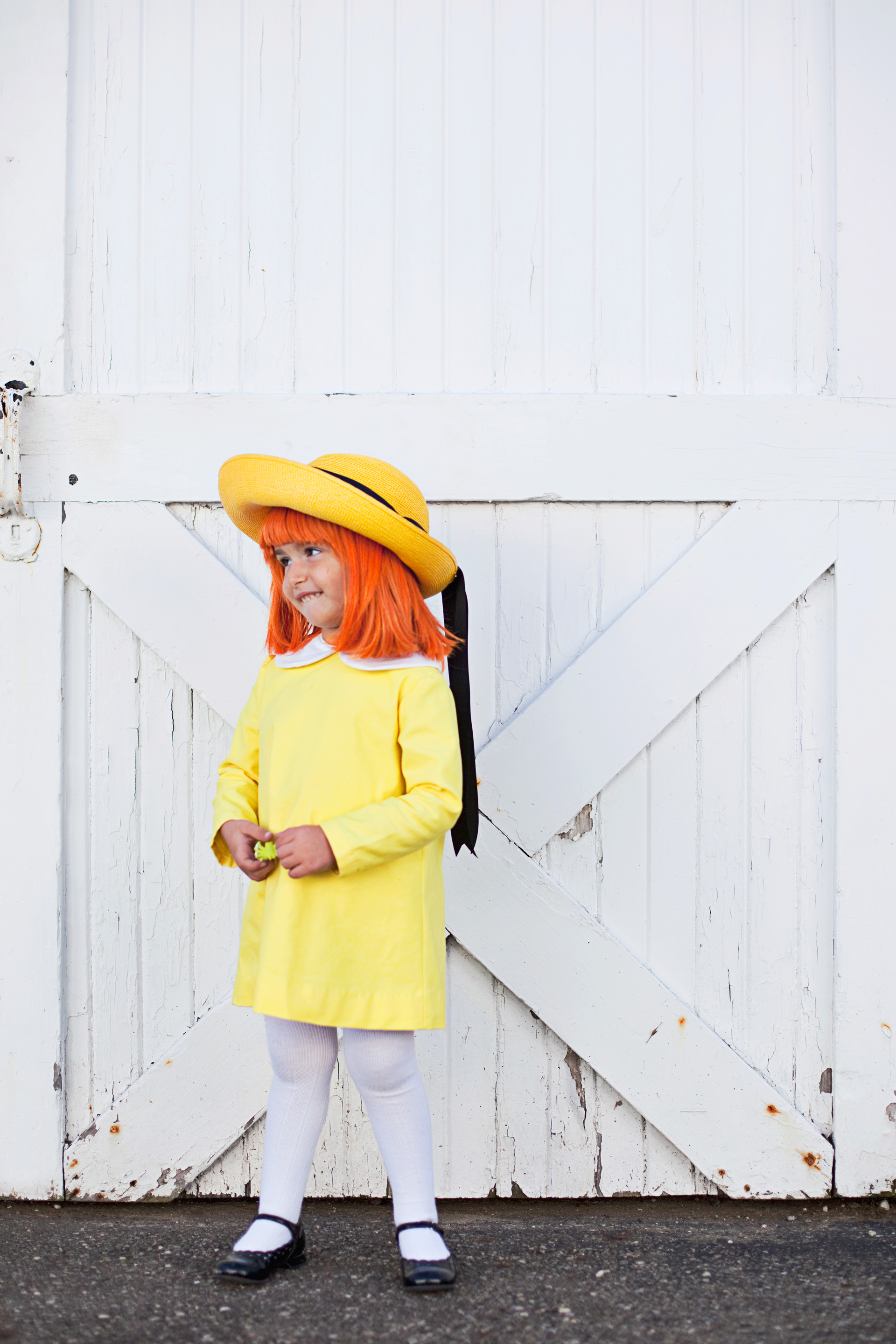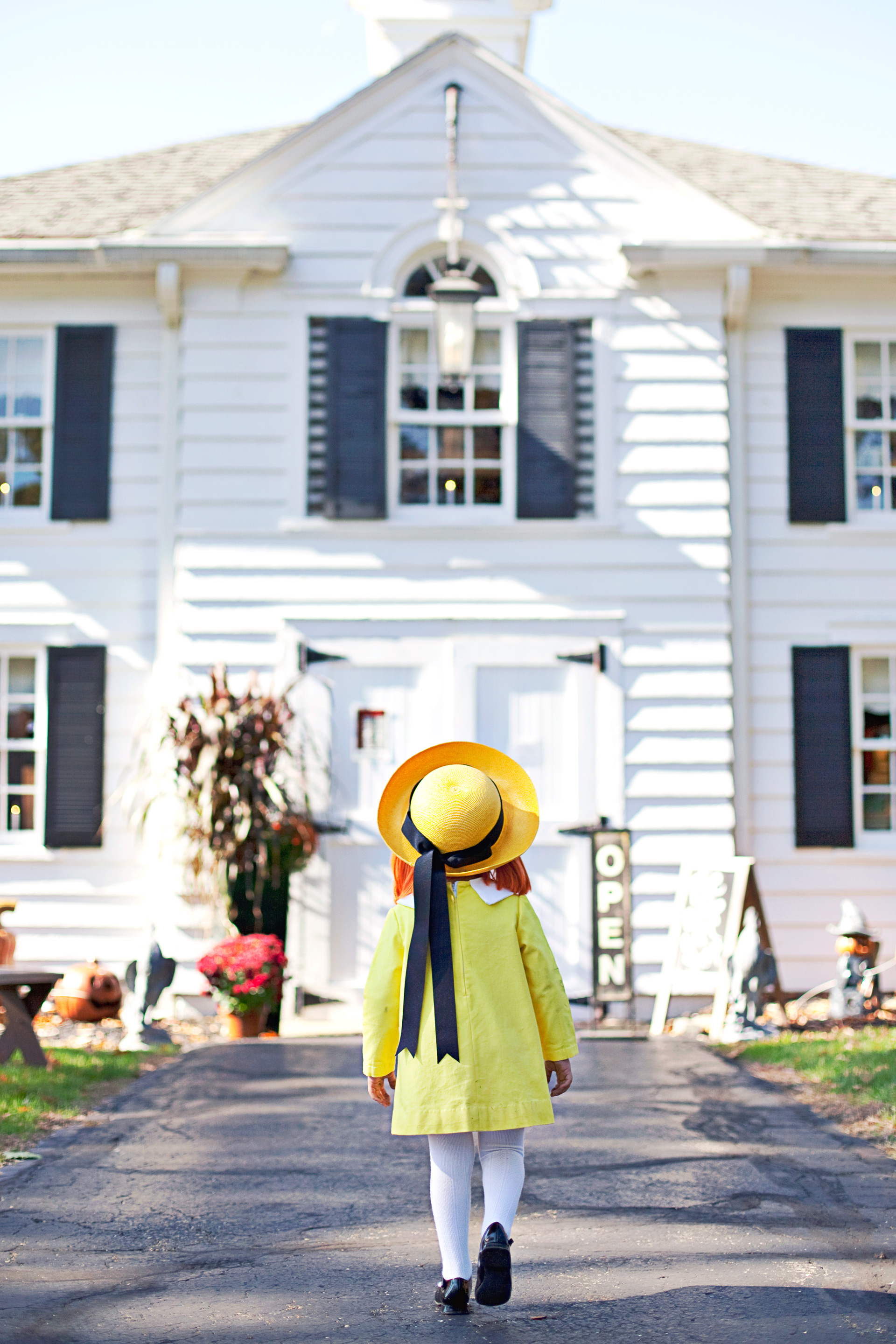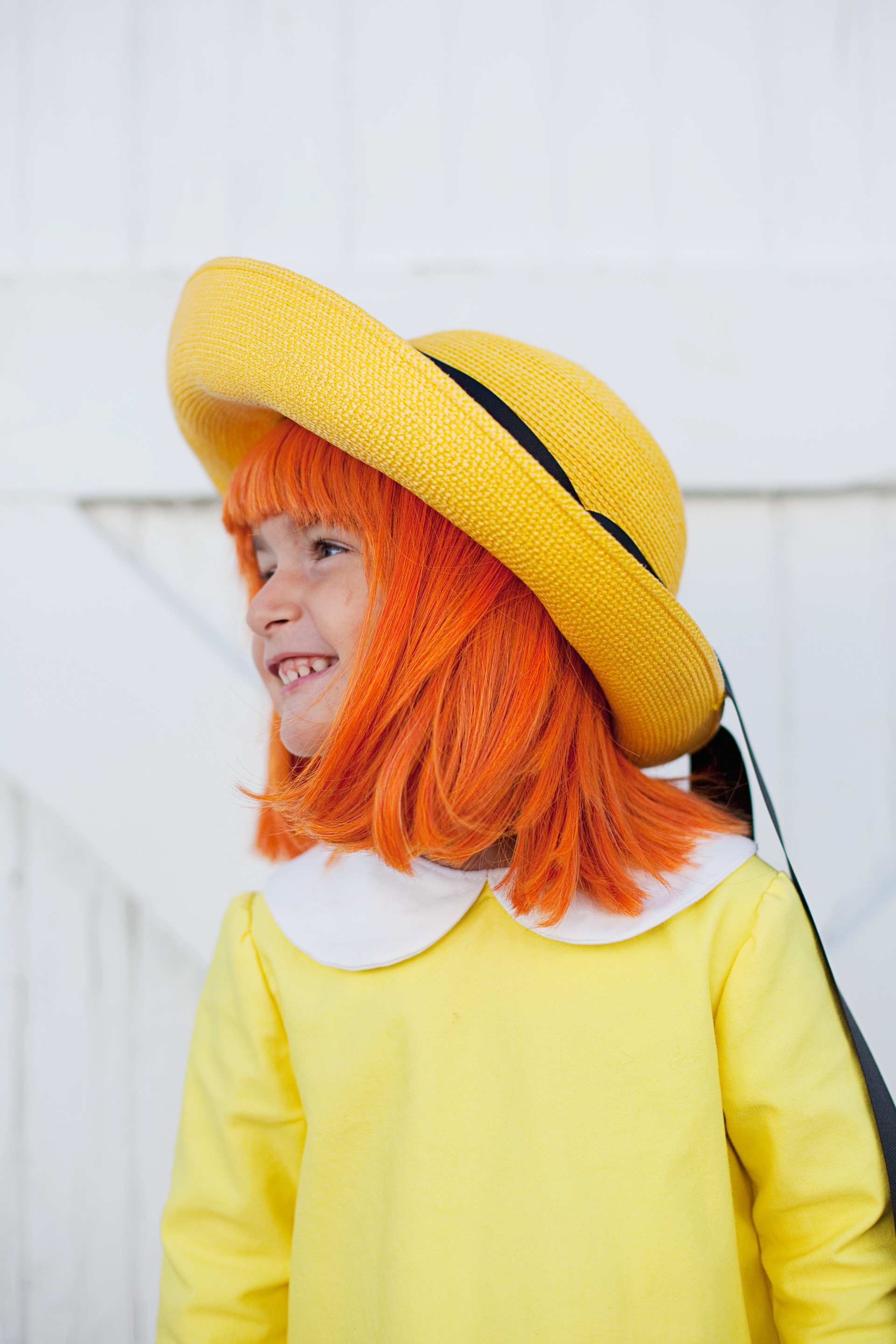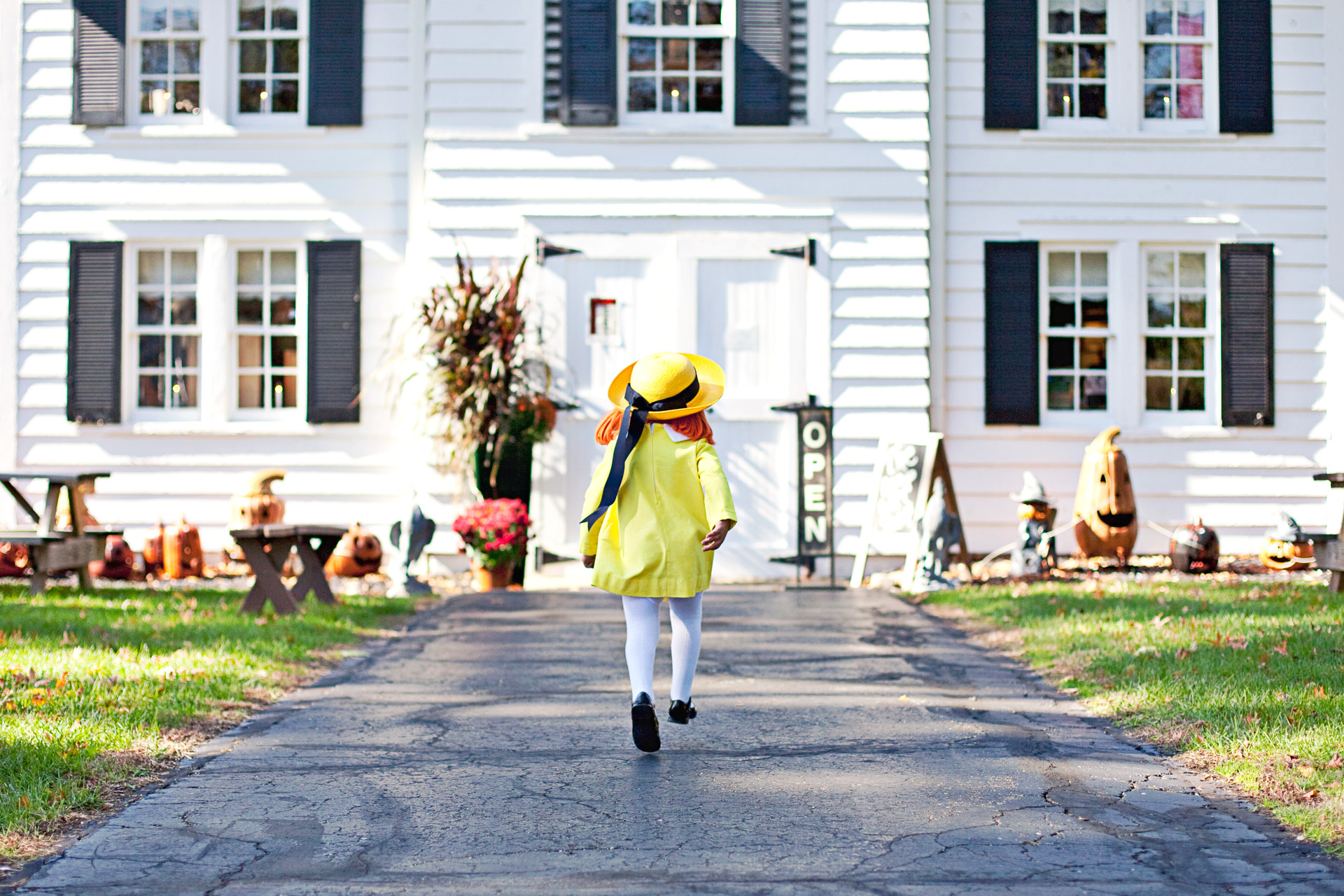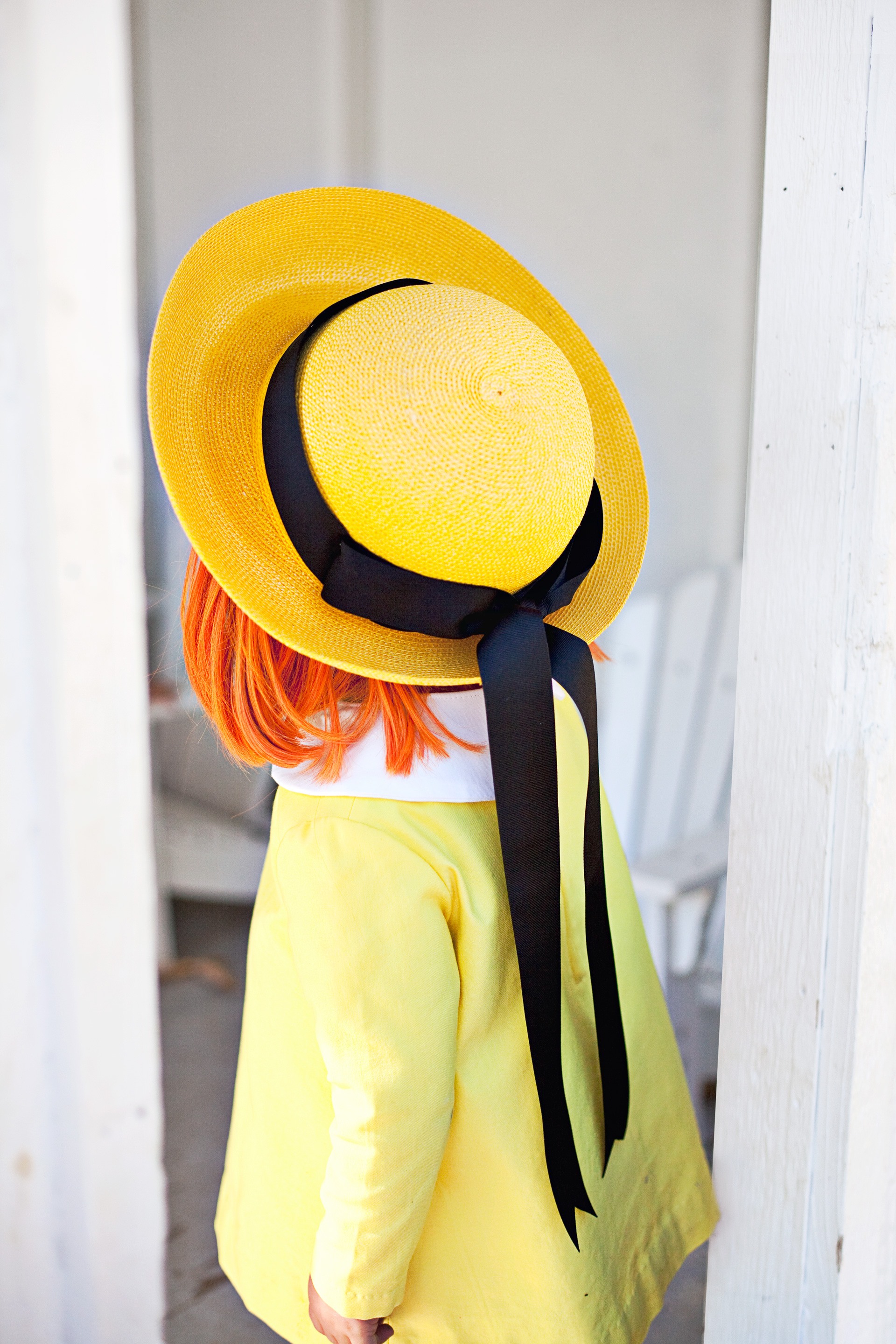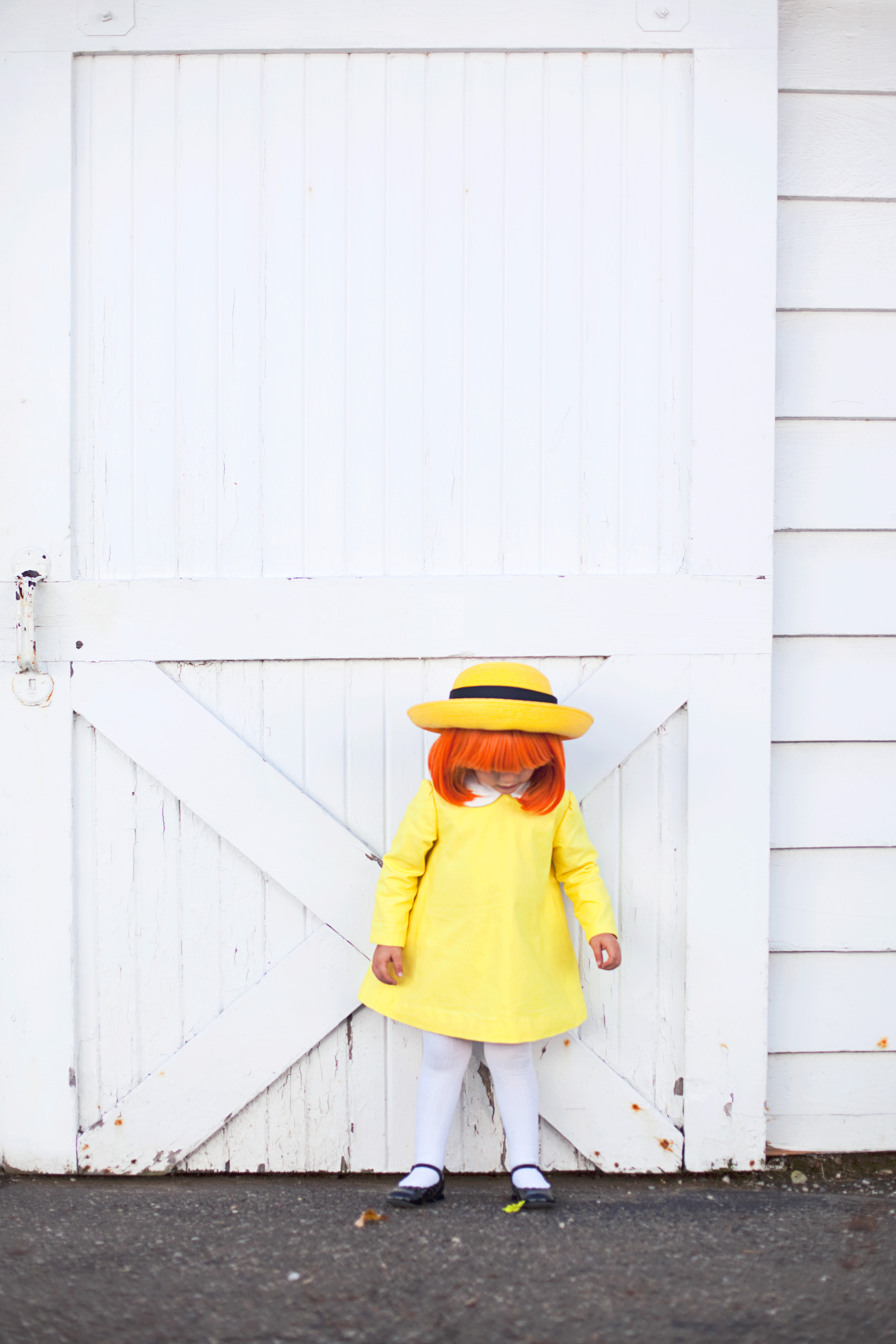 A fun little side note… I took pictures of Lucy as Madeline at the venue where Phil and I had our wedding reception nine years ago! This is a spot we posed for wedding photos. Talk about coming full circle!
In case you were wondering, Juniper is dressing as a puppy (in a store-bought costume) for trick-or-treating, because Lucy's favorite Madeline TV episode was when Madeline lost her dog. We're pretty confident we won't be losing Juniper, though, so don't worry. The two of them looked so cute together at a friend's costume party last weekend! We forgot to bring Juniper's costume when we took Lucy's pictures, so if you want to see them together, you'll have to stay tuned for trick-or-treat shots on Instagram next weekend. :)