1970s Magazine Inspiration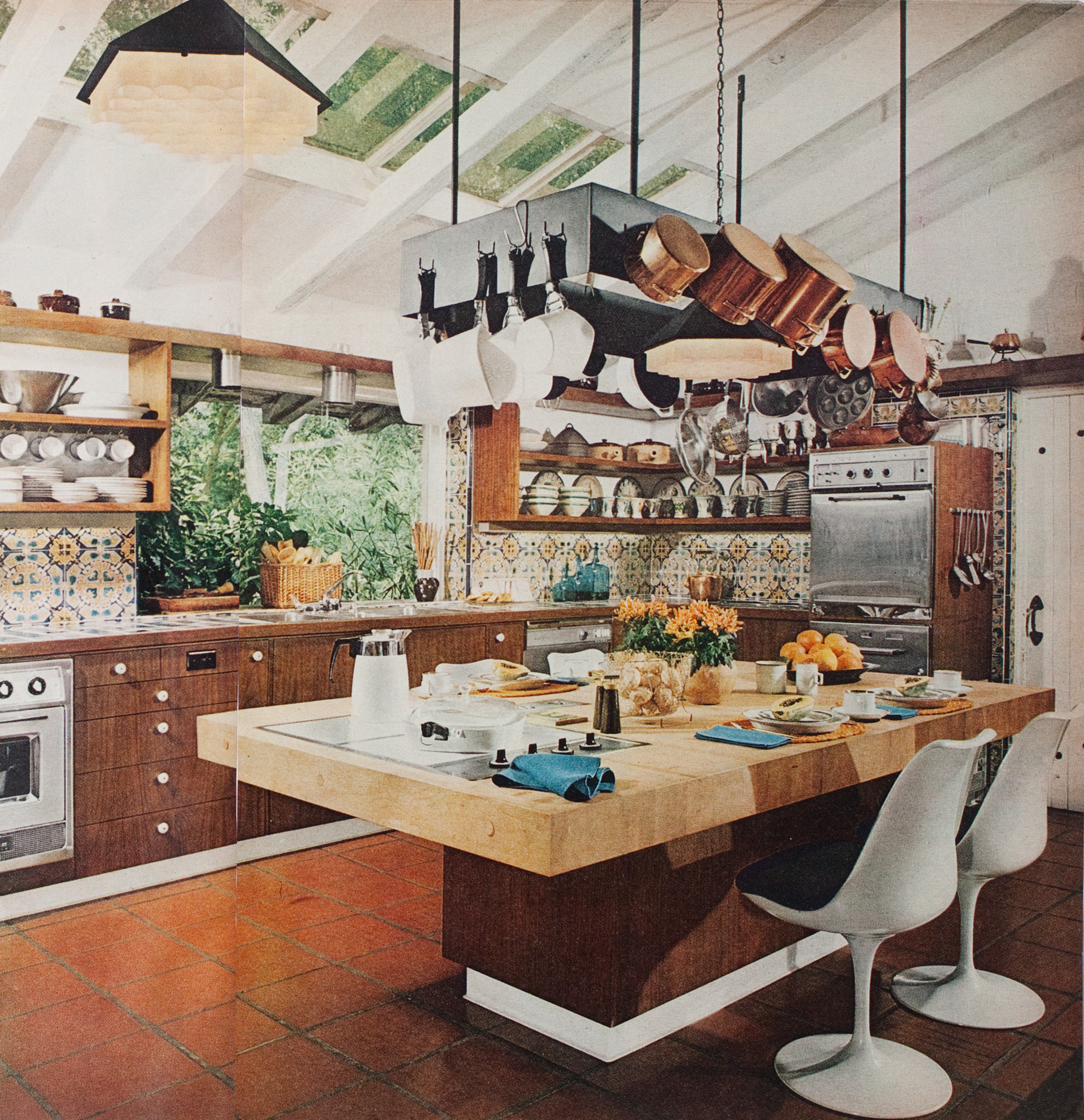 The 1970s is experience a revival in the design world these days, and as someone who likes a little sophisticated kitsch (that's a thing, right?), I couldn't be happier! I recently picked up some old House & Garden magazines from around 1969-1972, and found myself pouring over the interiors featured inside. Sure, a lot of the '70s needs to stay buried, deep, deep down never to be seen again. But some of it is just gold. Harvest gold, sure, but if you look past the nightmarish wall-to-wall carpeting and remember the magic of sunken living rooms and malm fireplaces, there's treasure to be found.
I hope you enjoy a little decor inspiration for your Friday! I can't stop thinking of oversized hex tiles, earthy color schemes, and funky textiles. I'm all about the mix— a bit boho, a little mid century, a touch traditional, and a dash of glam. That grasscloth clad room below right? With the tailored white furnishings, oriental rug juxtaposed with the lucite coffee table and malm fireplace? Heaven. Which one's your favorite room?