Vertigo 1958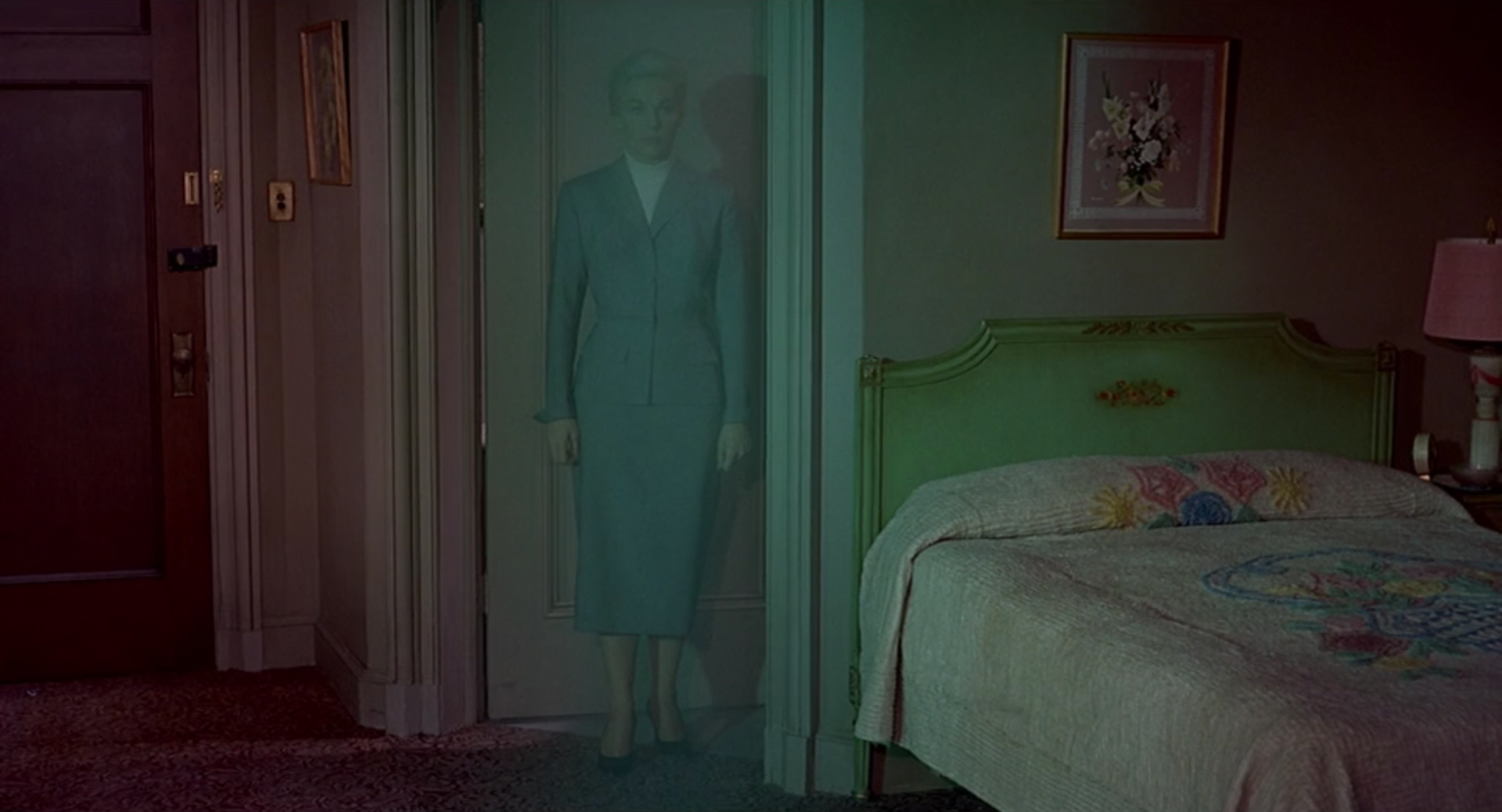 Ever sit down and try to make a list of your top five favorite movies? Wow, what a task! Do you cover various genres, stick to your all-time favorites, try to get in a variety of actors and directors? Well, I've never successfully nailed down my top five favorite films (though I could probably manage a top twenty list), but I know for sure which one sits at number one. And here she is! Alfred Hitchcock's Vertigo.
Trying to condense my thoughts about Vertigo into a coherent blog post has proven to be a might daunting task. I'm put off writing about it for years, because I assumed everyone's already seen it. But once I discovered that not to be true, I was just overwhelmed. What I really want to do is just grab you by the shoulders, look your deeply in the eyes, and insist that you watch this movie now. Maybe I would ask if you like beautifully filmed movies that combine eery romance, mystery, ghost stories, suspense, scenery, style, and a haunting score. If you answer yes, I'd ask what you're waiting for! Rent Vertigo for your next movie night. And if you need a little more convincing, read on.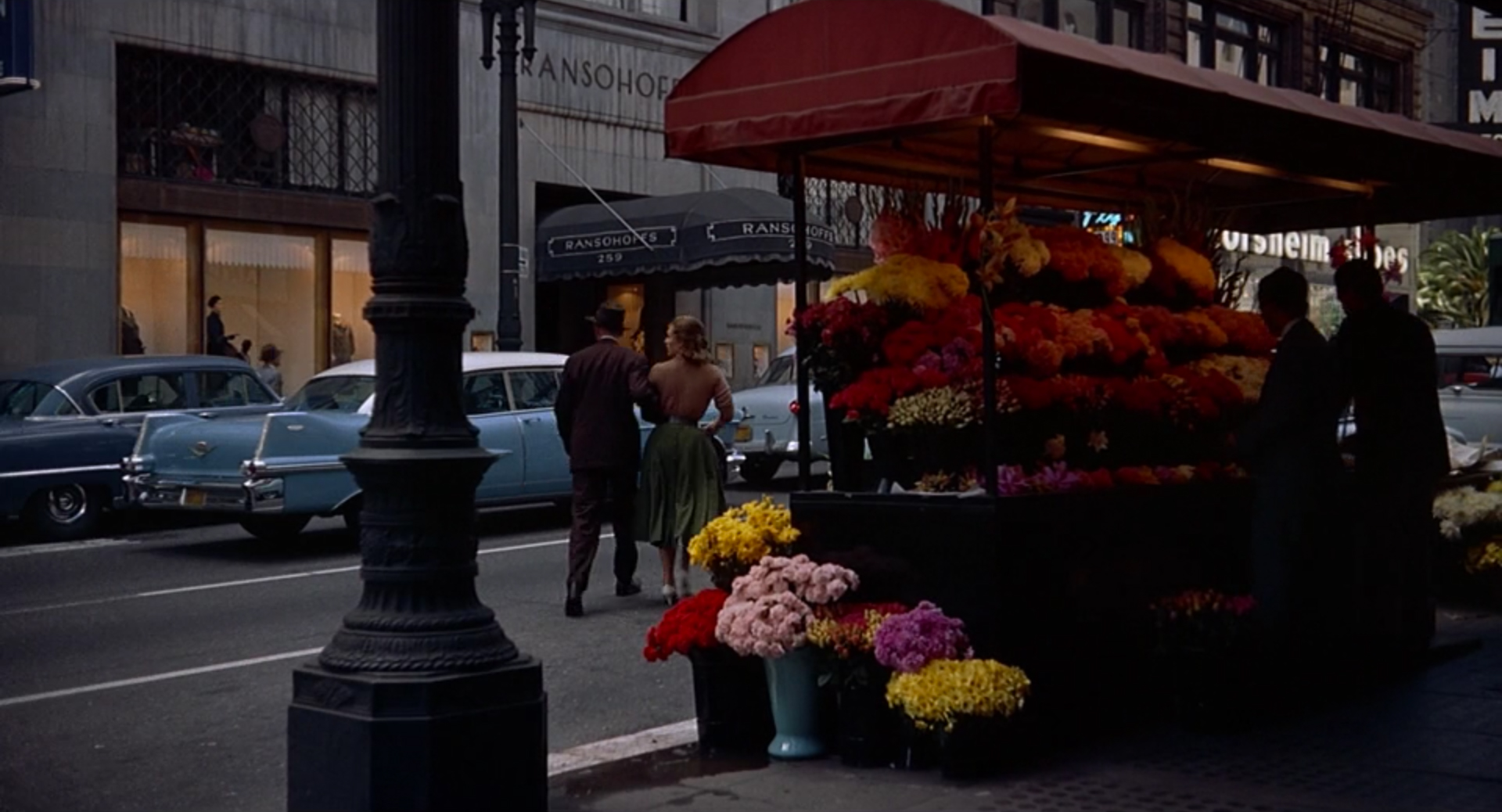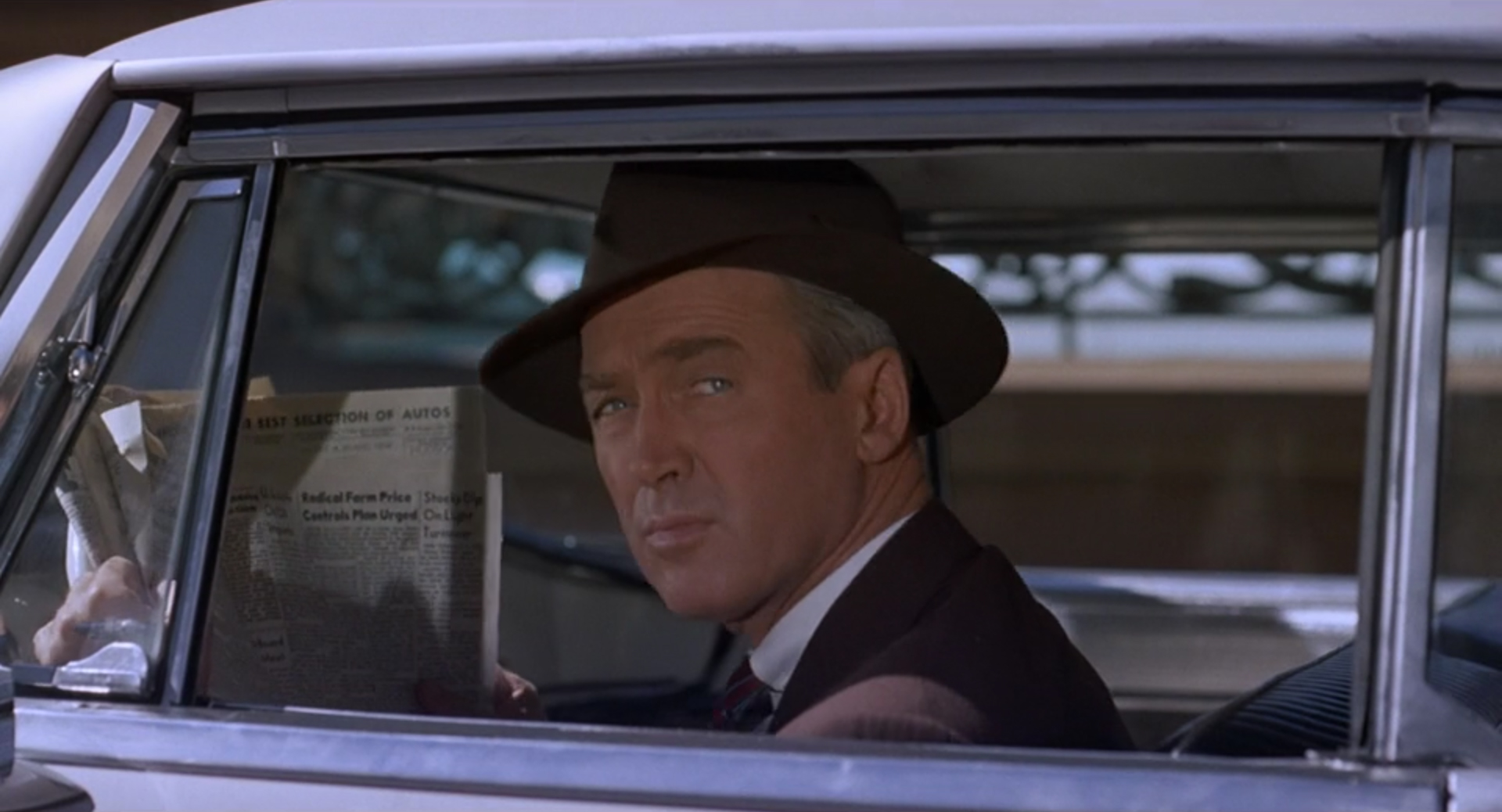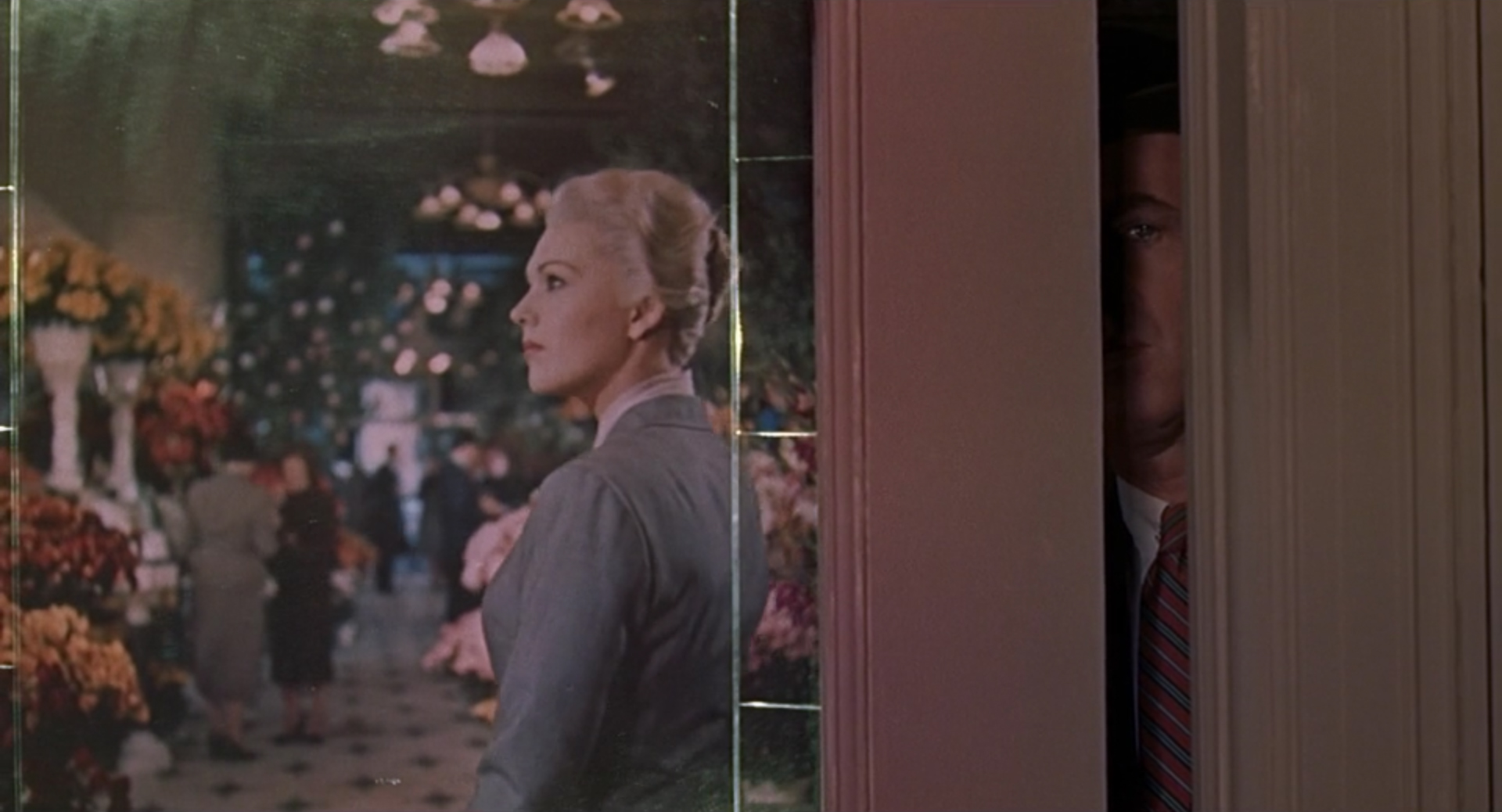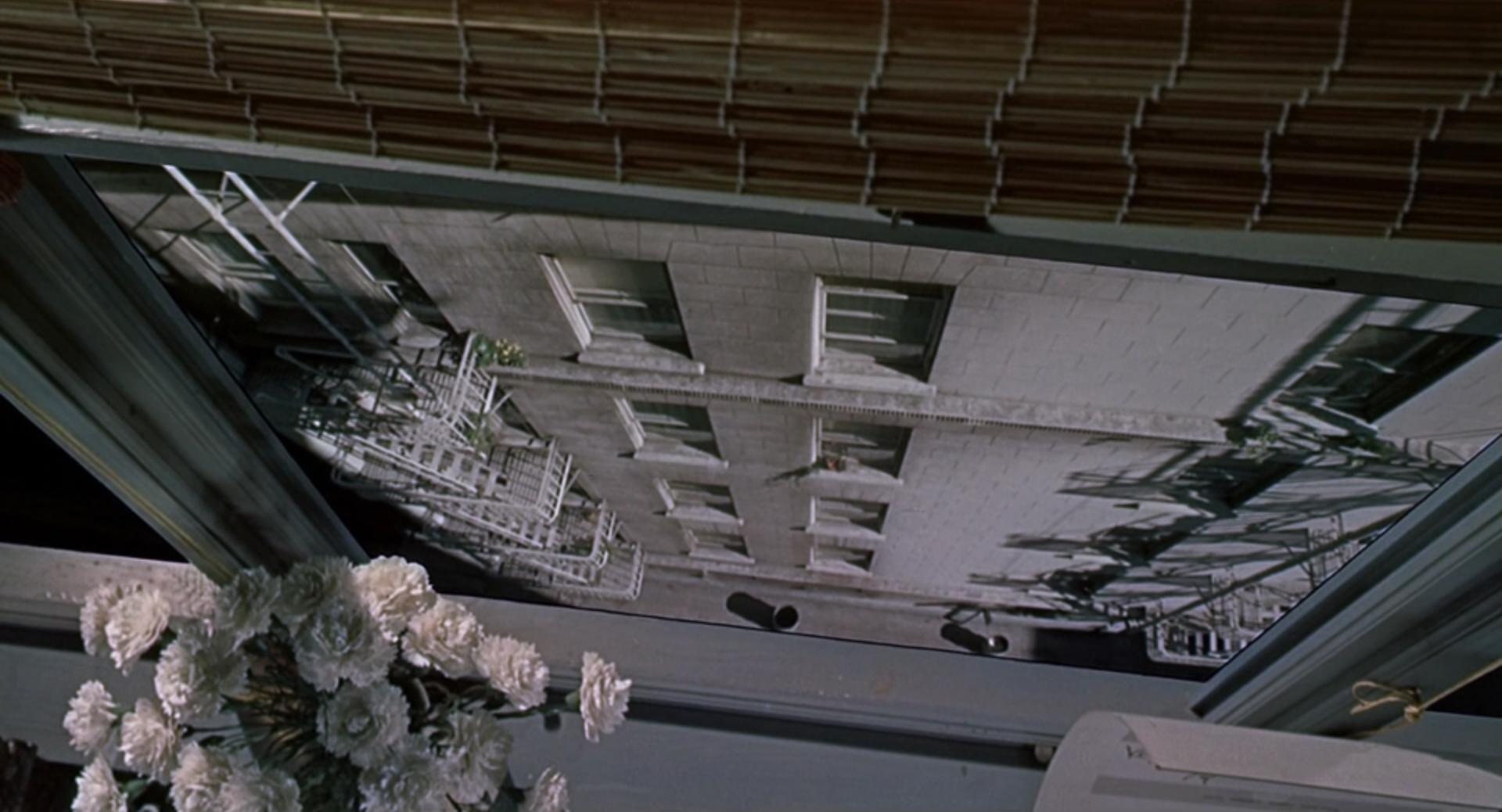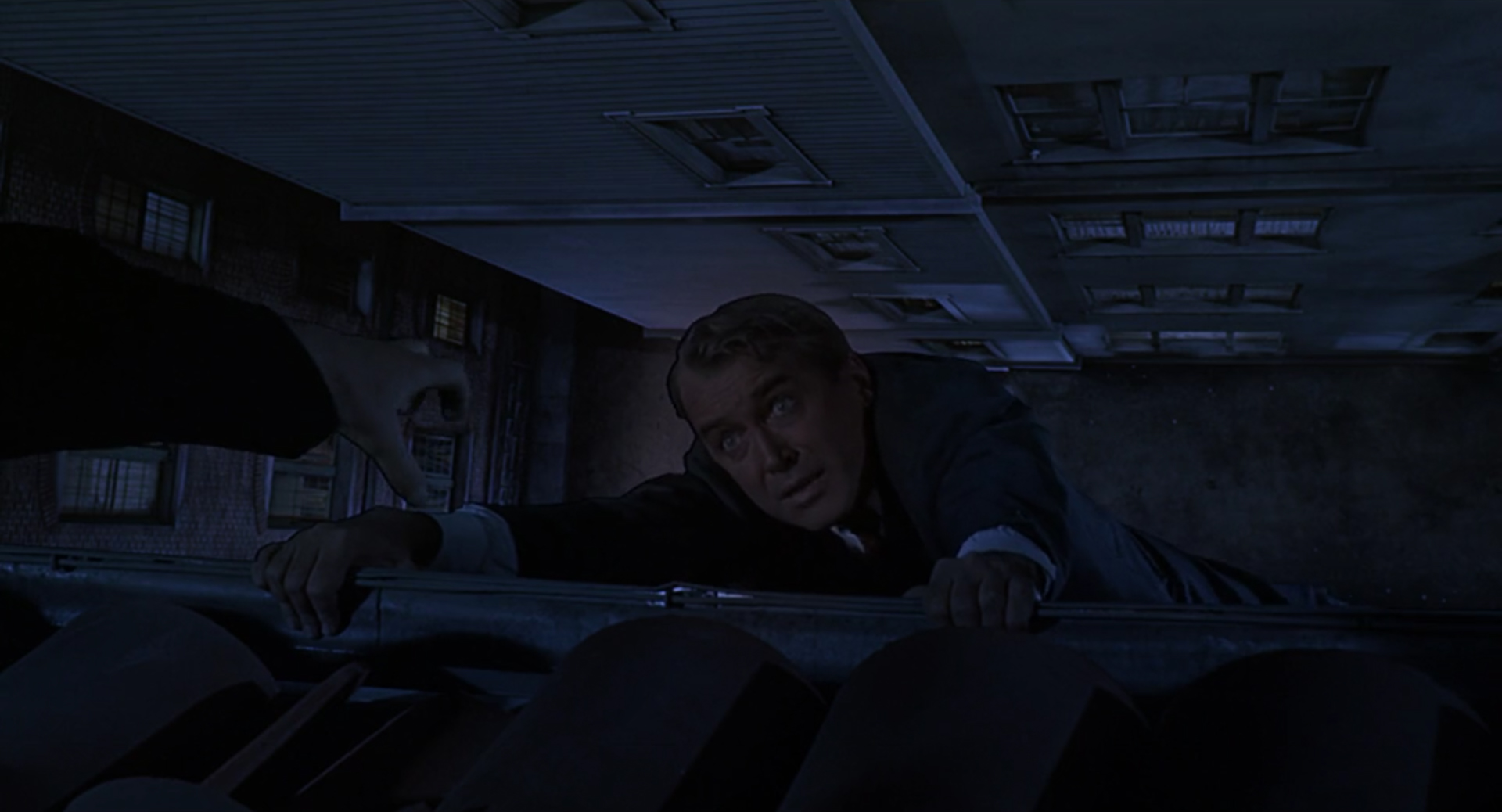 We first meet Scottie Ferguson (James Stewart) during a police chase across San Francisco rooftops at night. The criminal vanishes from sight as Scottie slips on the roof's clay shingles and finds himself dangling from a loose gutter. When his partner stops to help, Scottie watches in horror as the man falls to his death. Scottie survives, but is mentally afflicted with acrophobia that also presents physical symptoms of vertigo. The fear of heights and resulting crippling dizziness makes Scottie unfit for the police force, so he retires, uncertain if he will ever be able to return or rebound from his illness.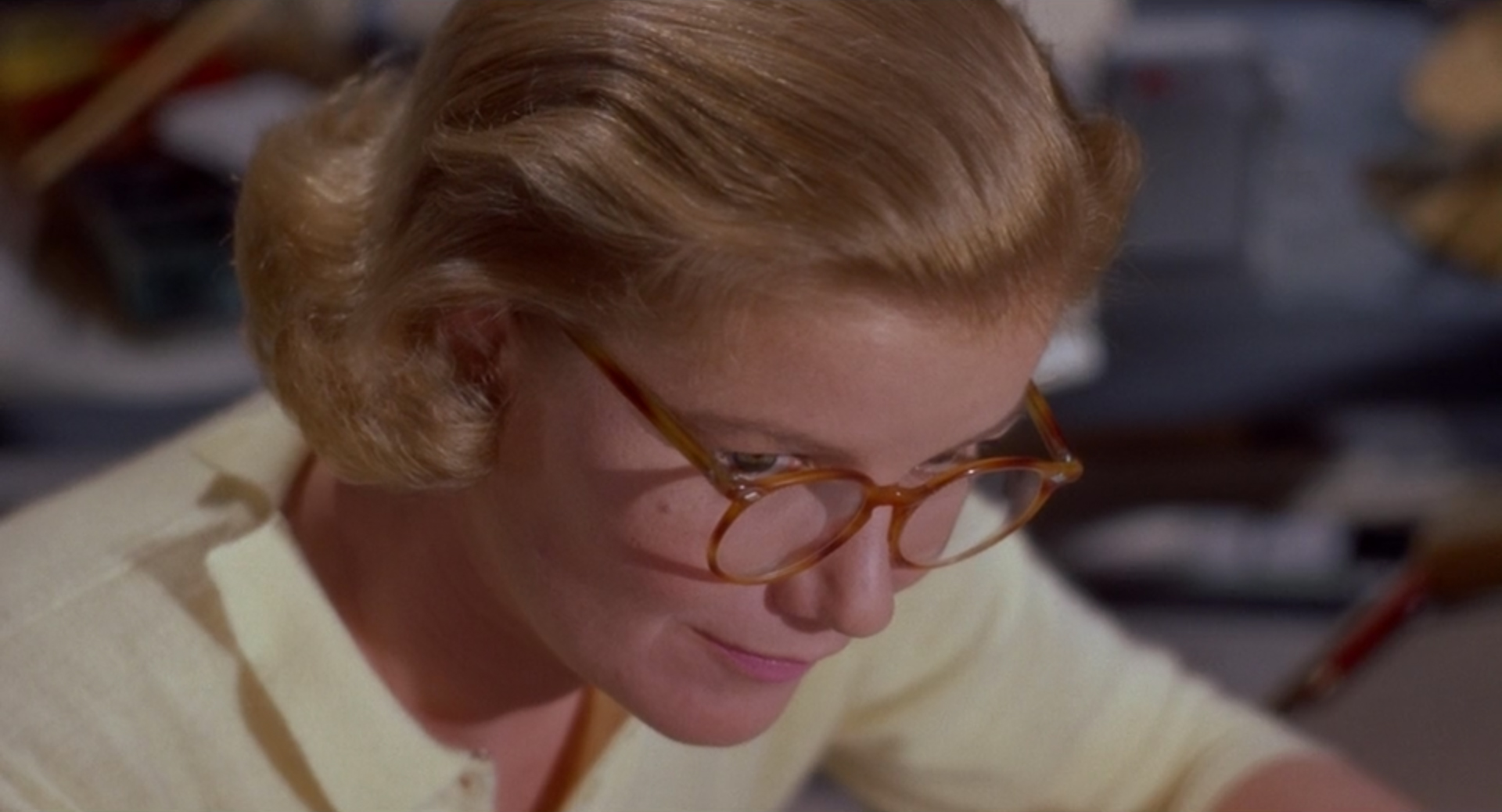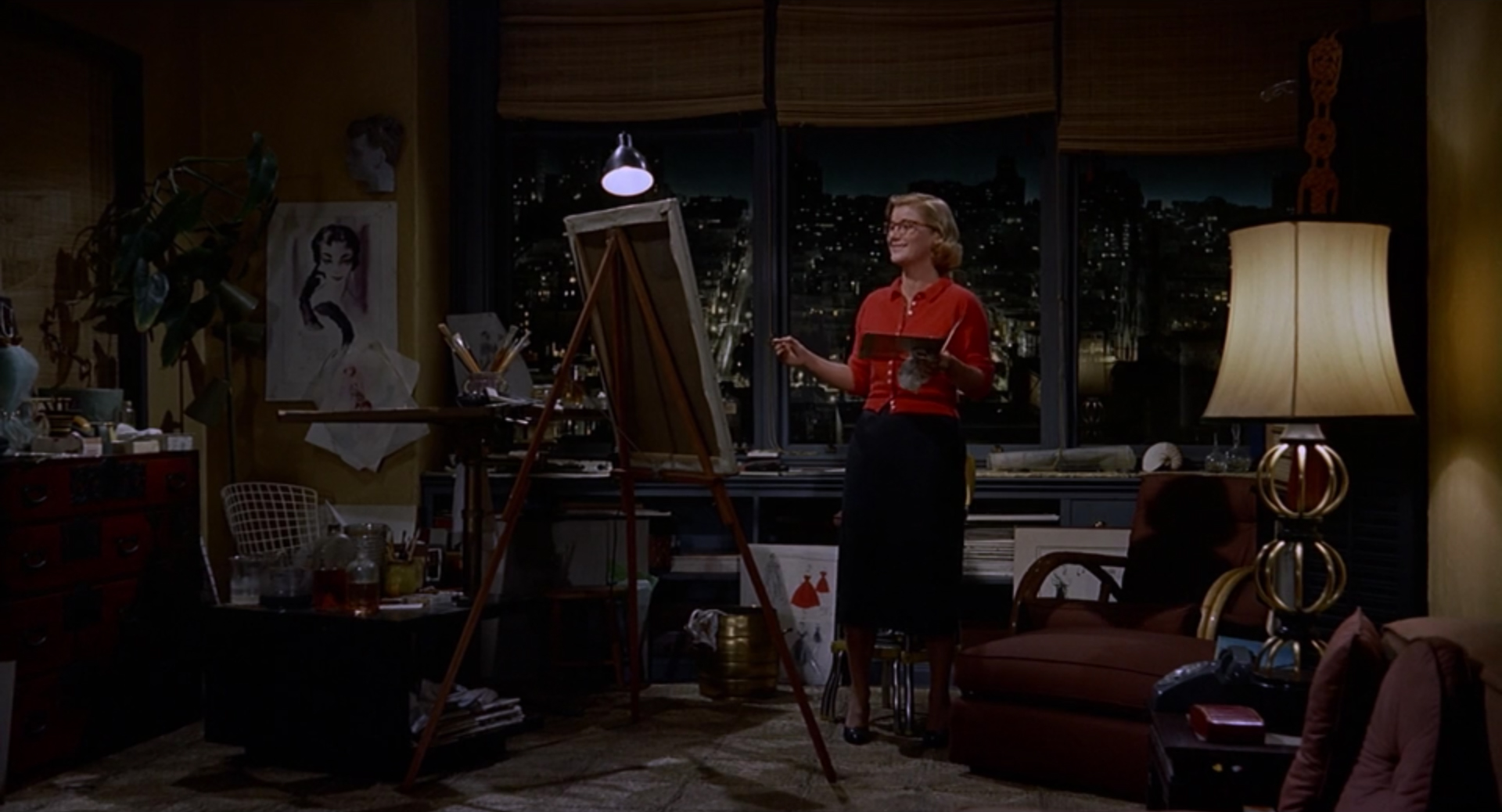 Scottie begins spending a lot of time at his friend Midge's apartment. Midge is a beautiful commercial artist with a quick wit and an obvious affection for Scottie. We don't know what exactly happened between Midge and Scottie, but we learn that went to college together and had once been engaged, though now are very good friends with a platonic relationship. You'll be surprised that Midge was the one who broke off the engagement, as she's clearly pining for Scottie. But that's the first moment you might wonder what else might be wrong with Scottie that would cause Midge to hesitate marrying him.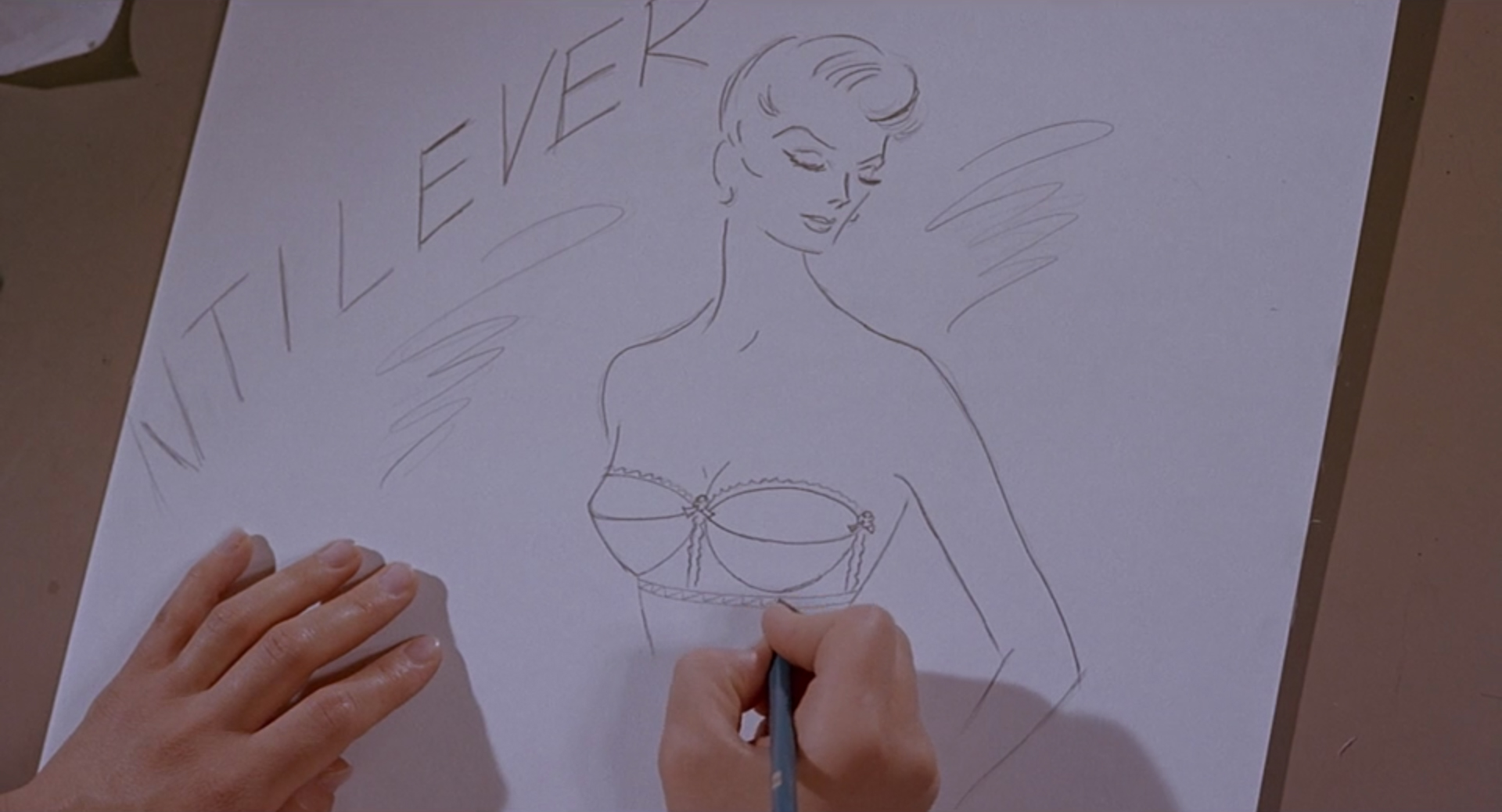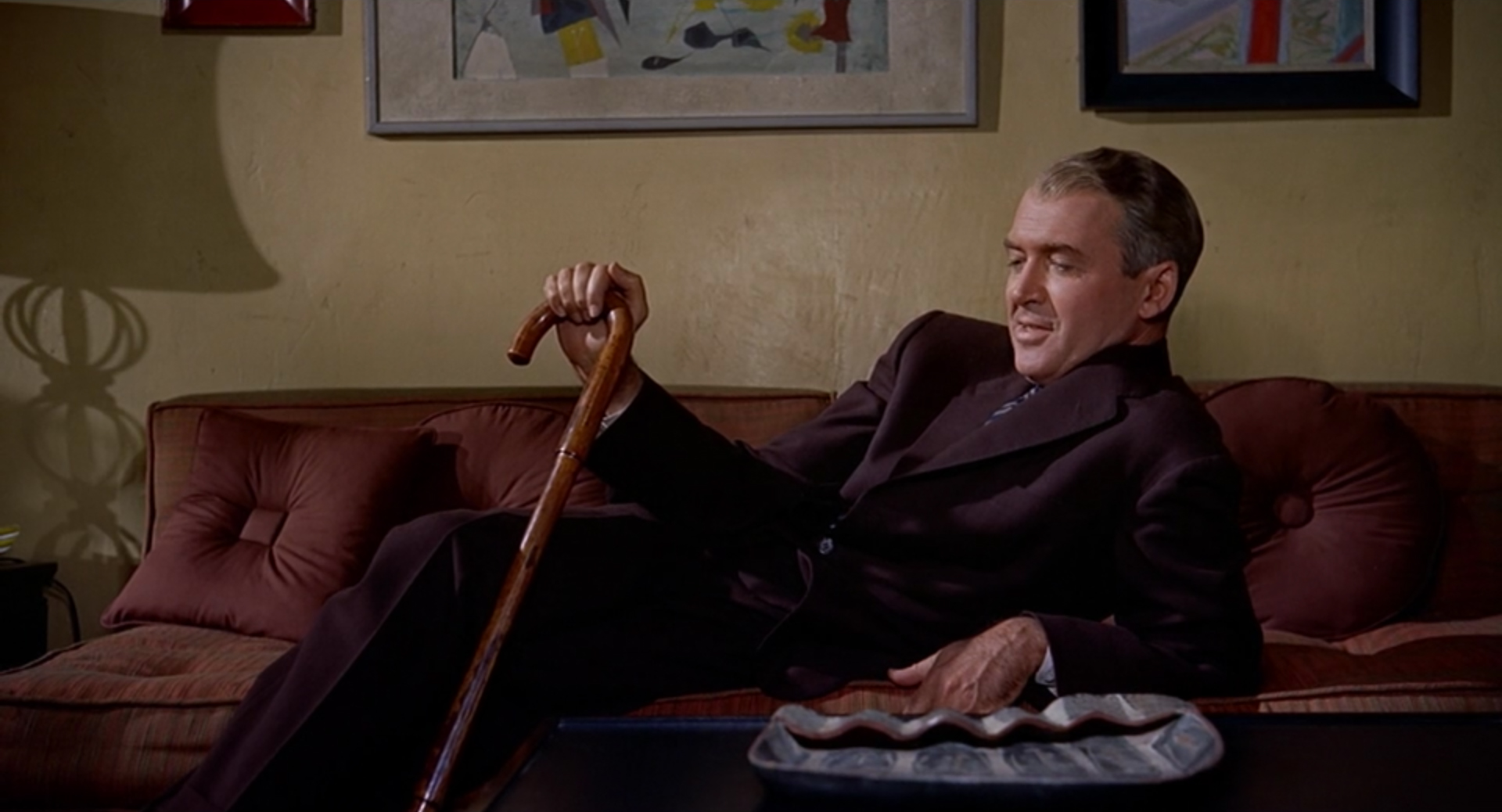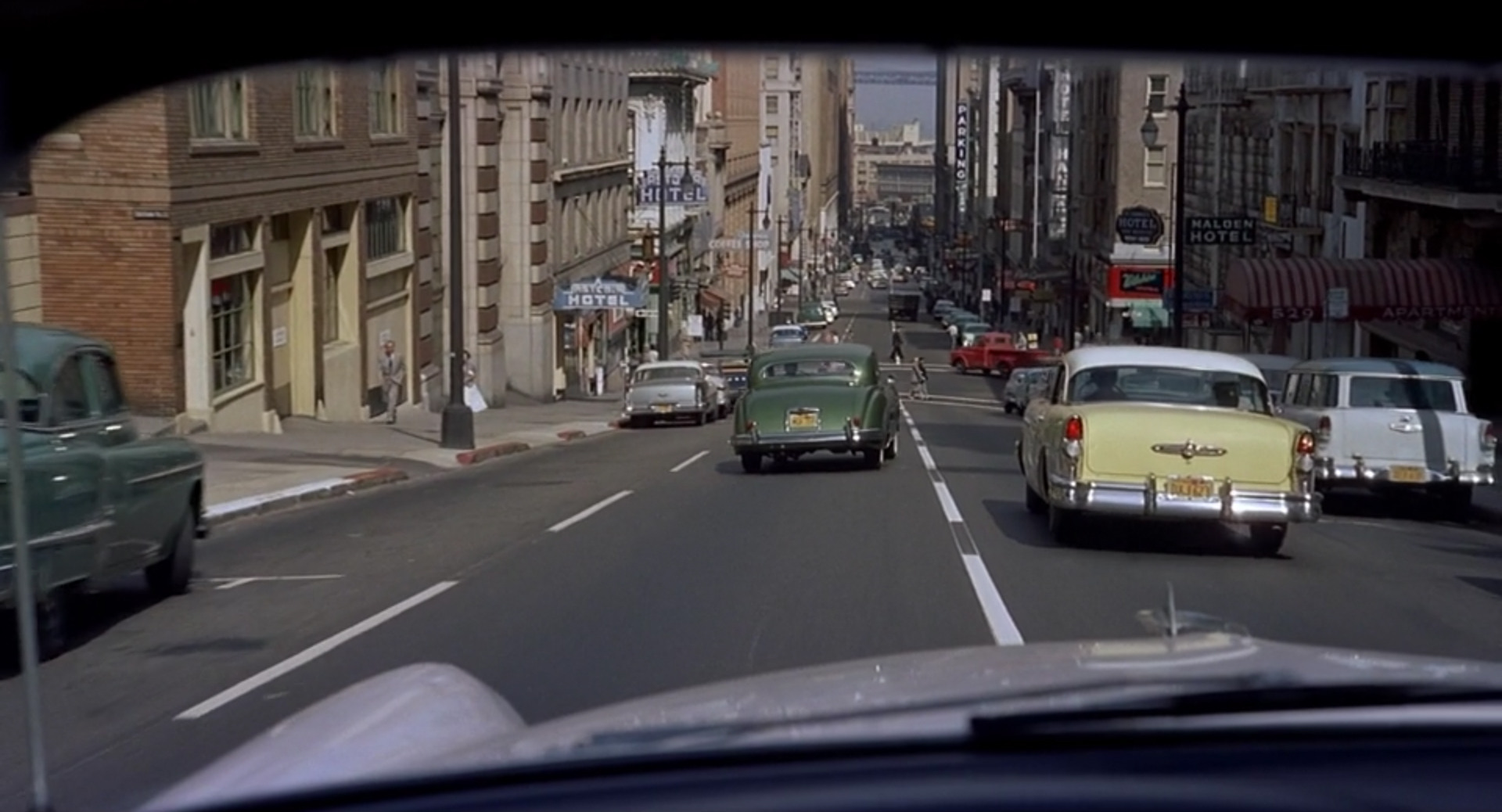 An old college buddy reaches out to Scottie, asking him if he's like to meet up for drinks. Intrigued, Scottie figures he doesn't have anything else to do, so he meets Gavin Elster and scoffs at his wild story about how he thinks his wife is possessed by the spirit of her great grandmother. Scottie lets Gavin know exactly how crazy he thinks they both are, but Gavin says the only reason he told Scottie about it is because he is worried for his wife's safety. Her great grandmother had killed herself, and Gavin worries she would do the same. But before he commits her to a psychiatric facility, he wants to be sure of the situation. So he asks Scottie to do a little detective work and follow his wife. Scottie is so bored, and feels bad for the guy, so he agrees. Little does he know what lies ahead will change his life forever.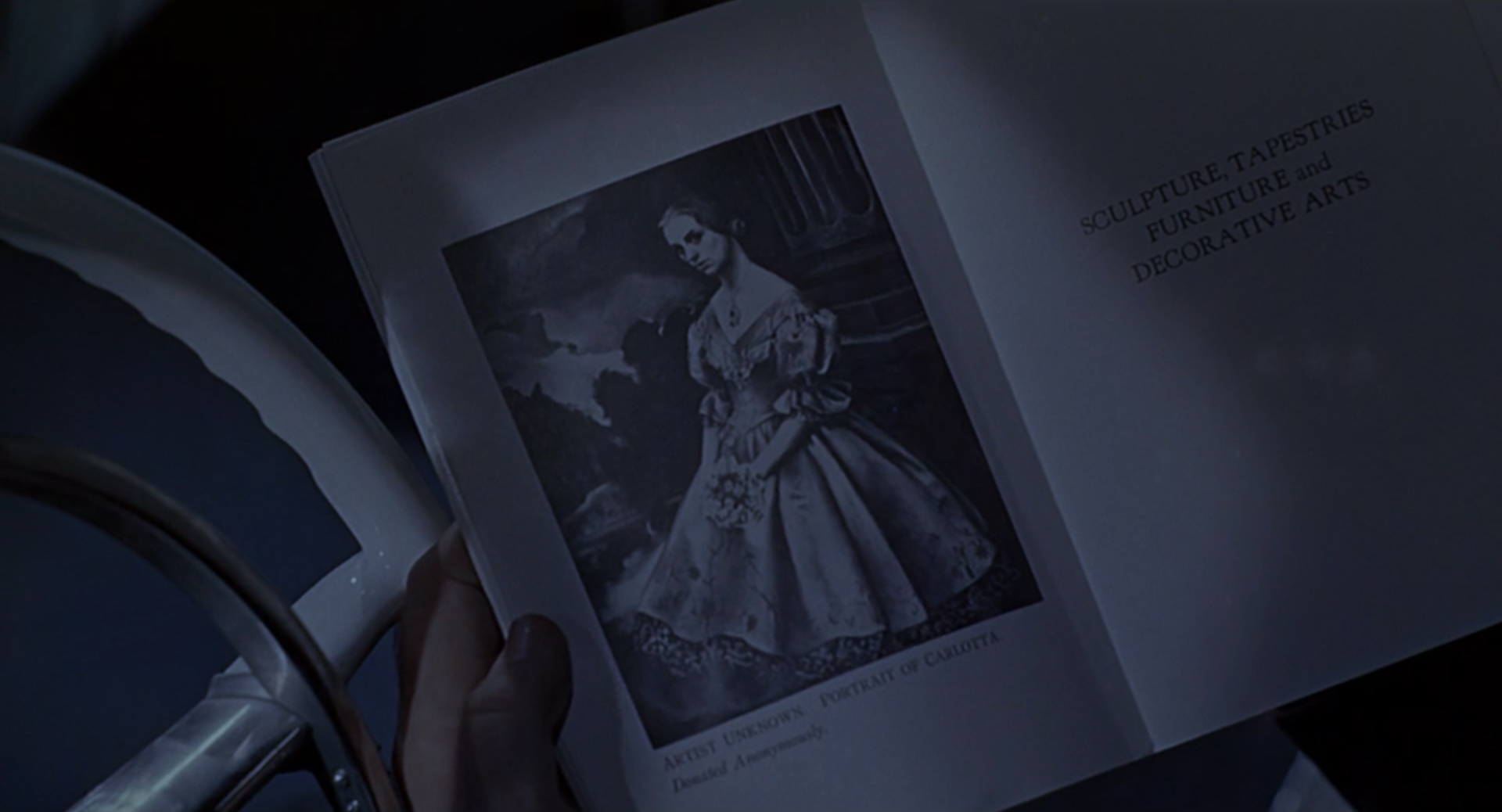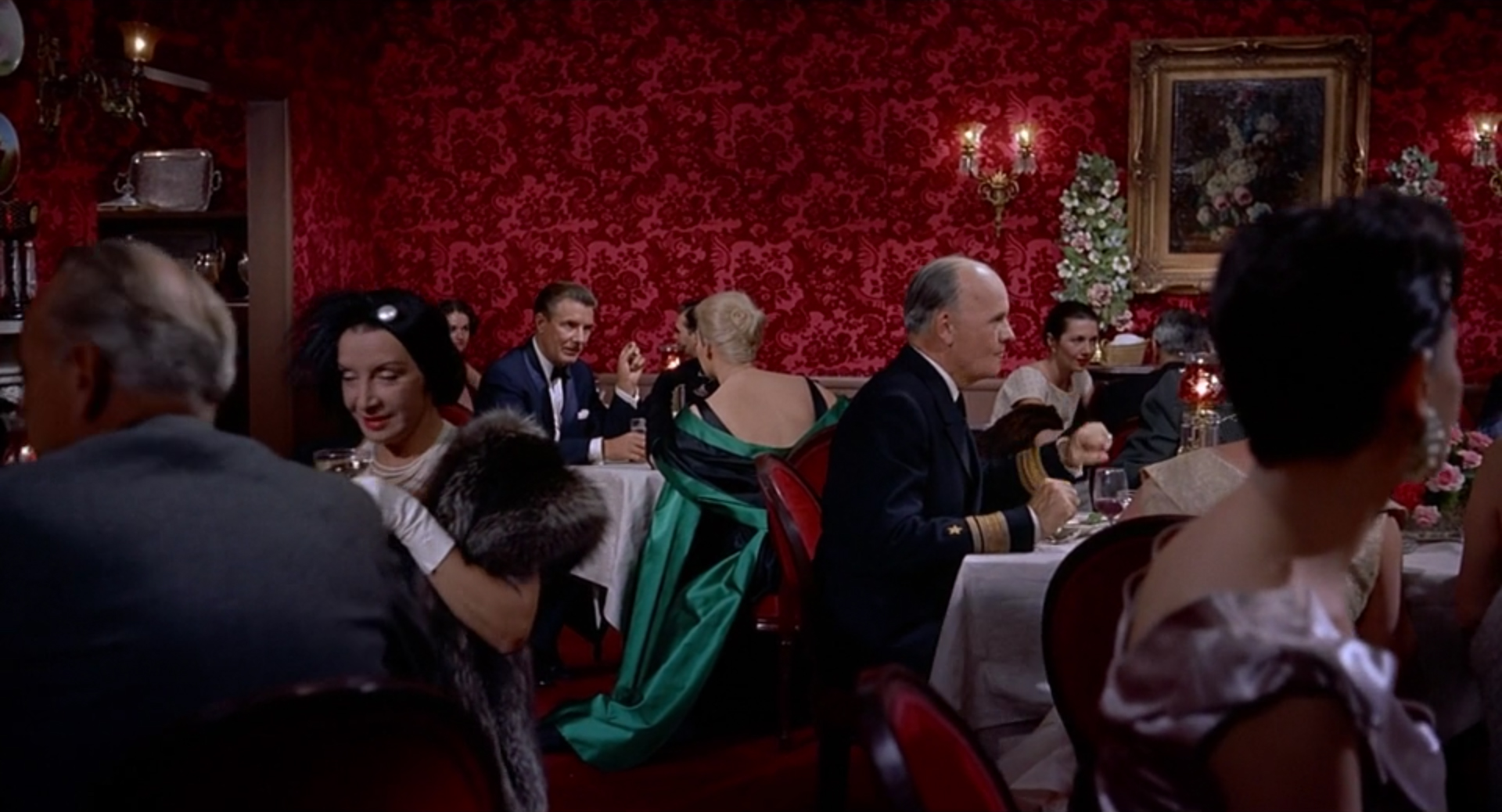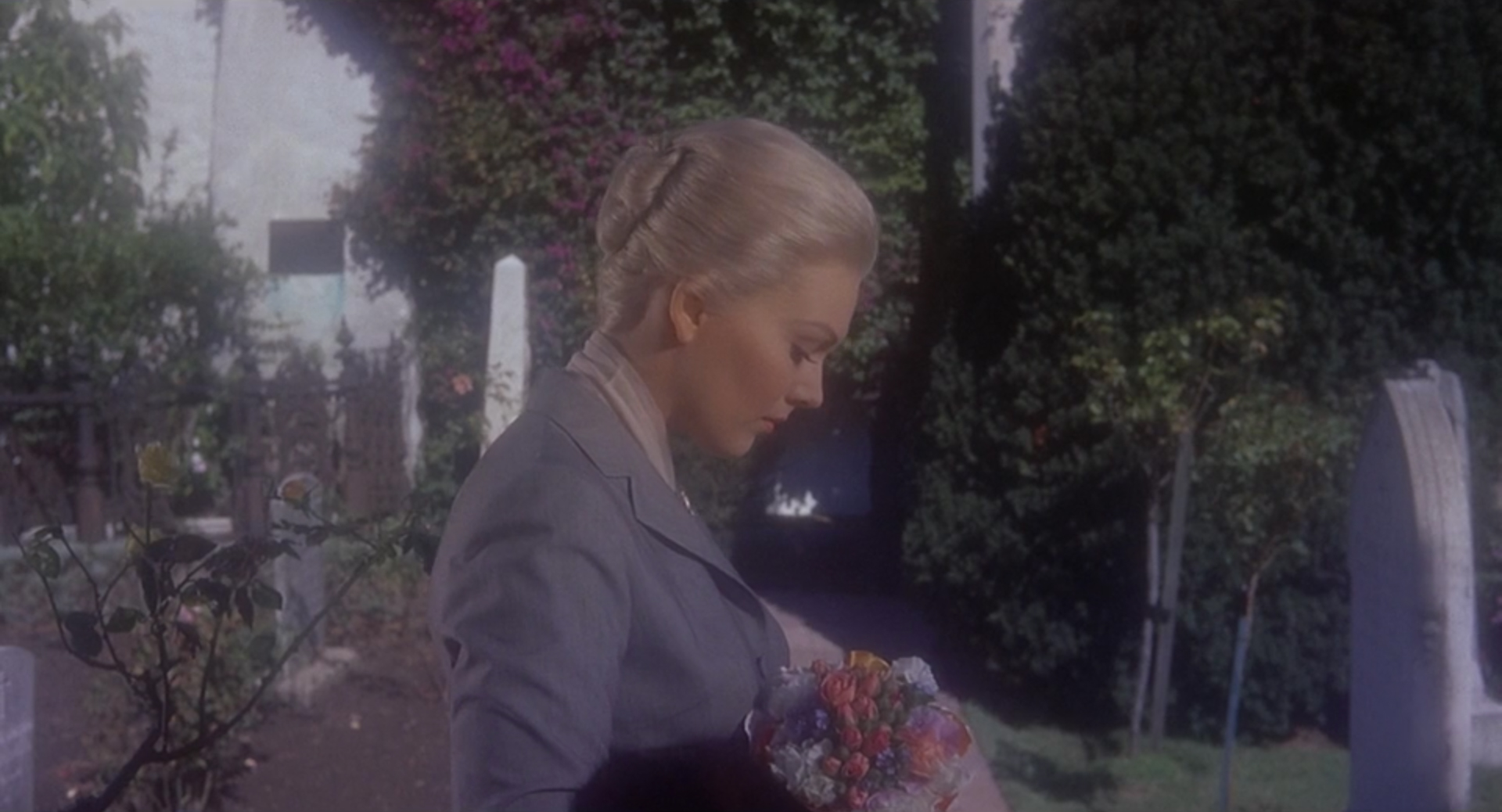 Scottie begins follow Madeline Elster (Kim Novak), and immediately becomes intrigued by her beauty, and soon by her behavior. He becomes drawn in as she so clearly seems to be experiencing some sort of personality split, but as more details become clear to him, he finds himself trying to understand seemingly supernatural aspects of her eery behavior.
Of course, Midge thinks it's funny at first, teases Scottie, and offers to help him learn more about this mysterious spirit that seems to be inhabiting Madeline's mind, if not her soul. But as time goes on, Midge realizes that Scottie has become absolutely obsessed with Madeline, and finds herself worried and jealous.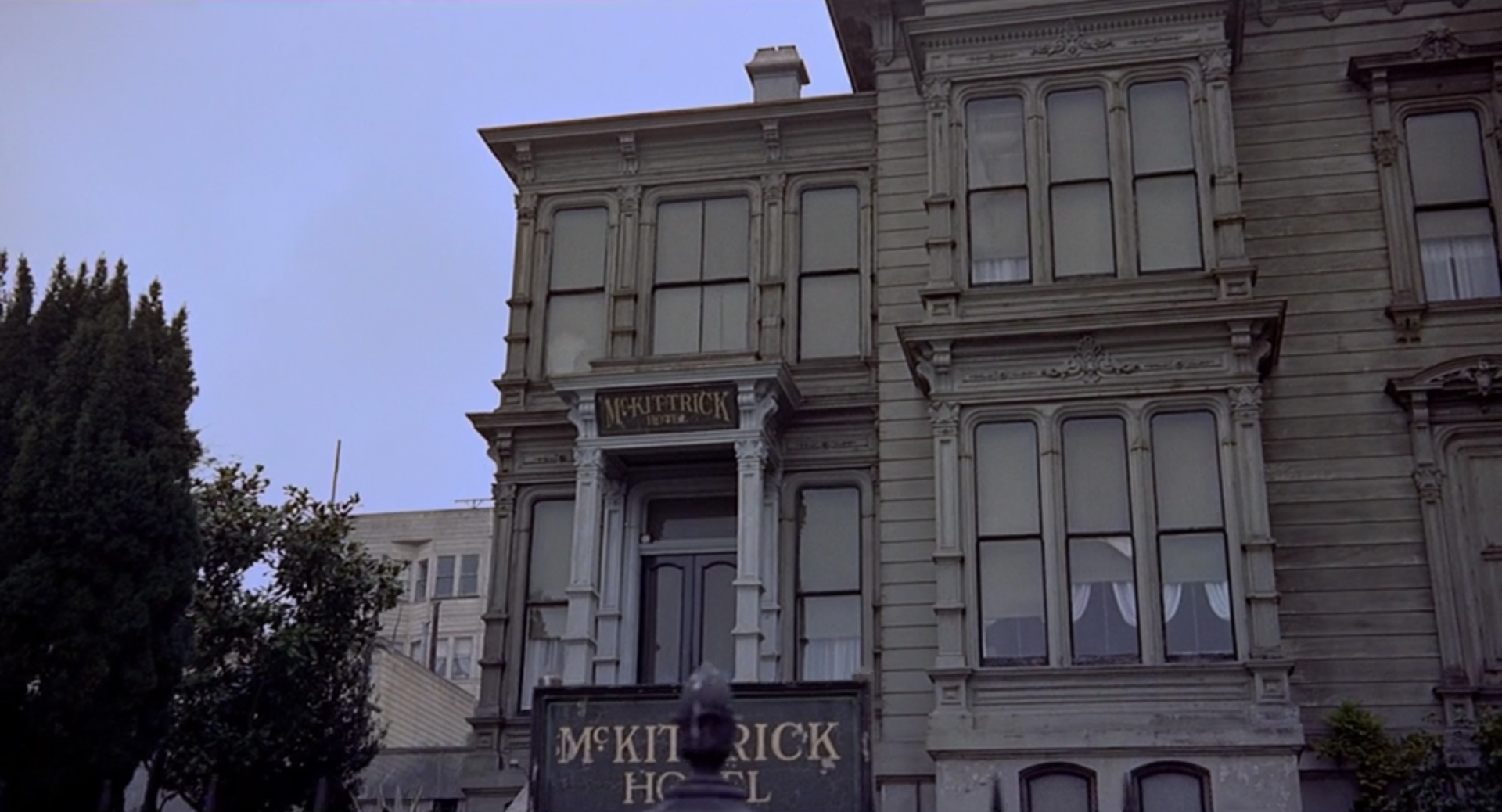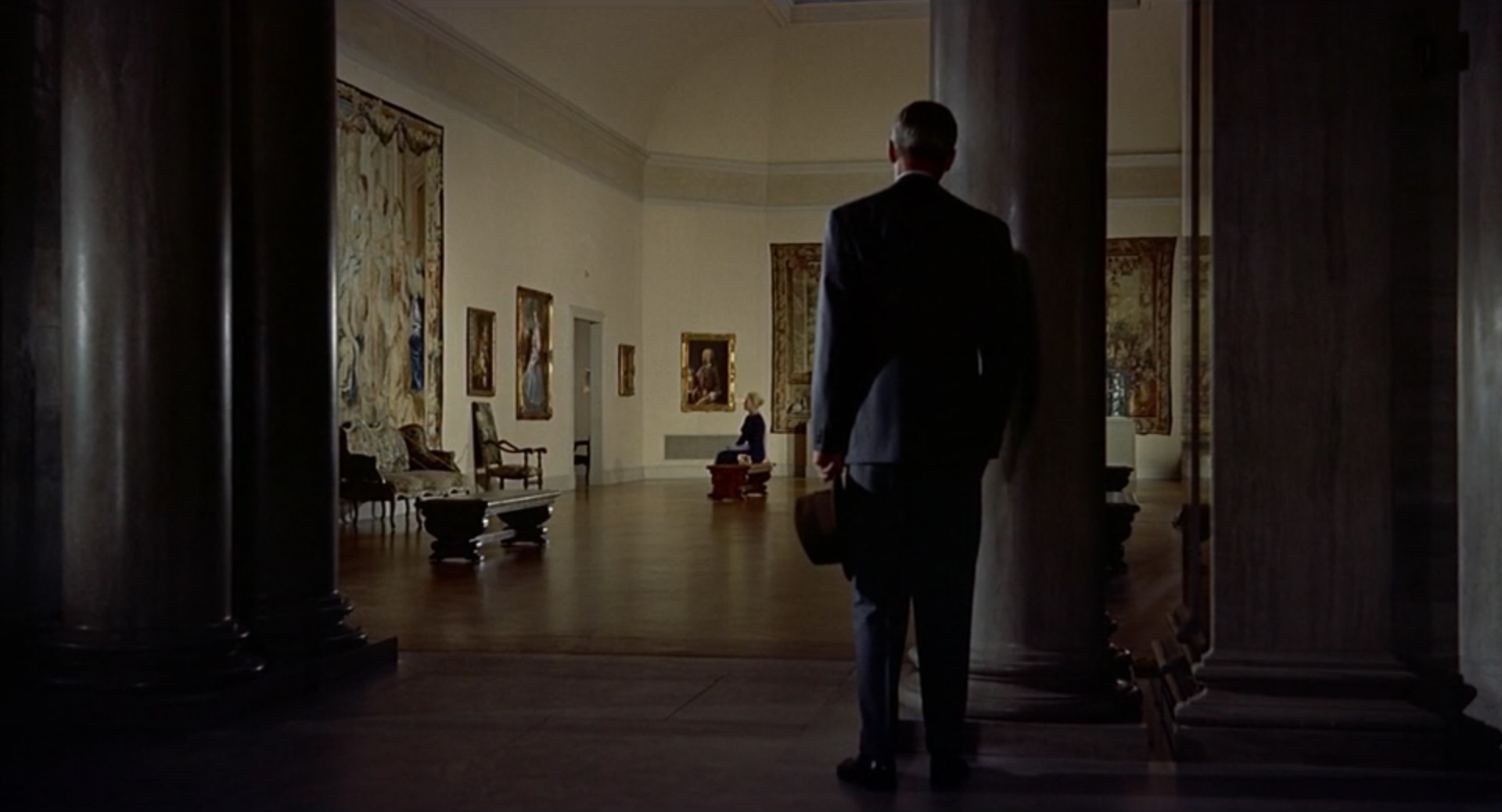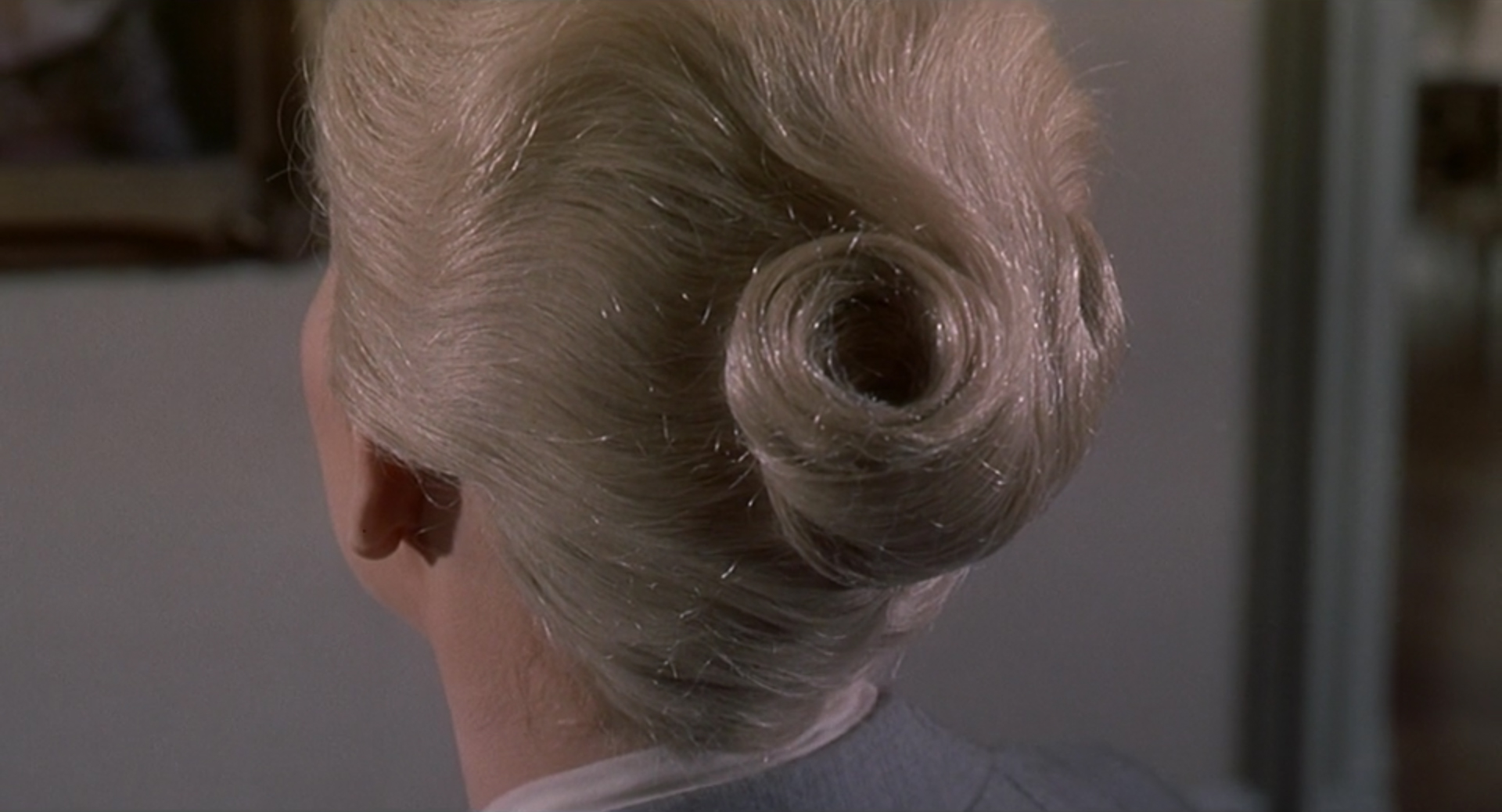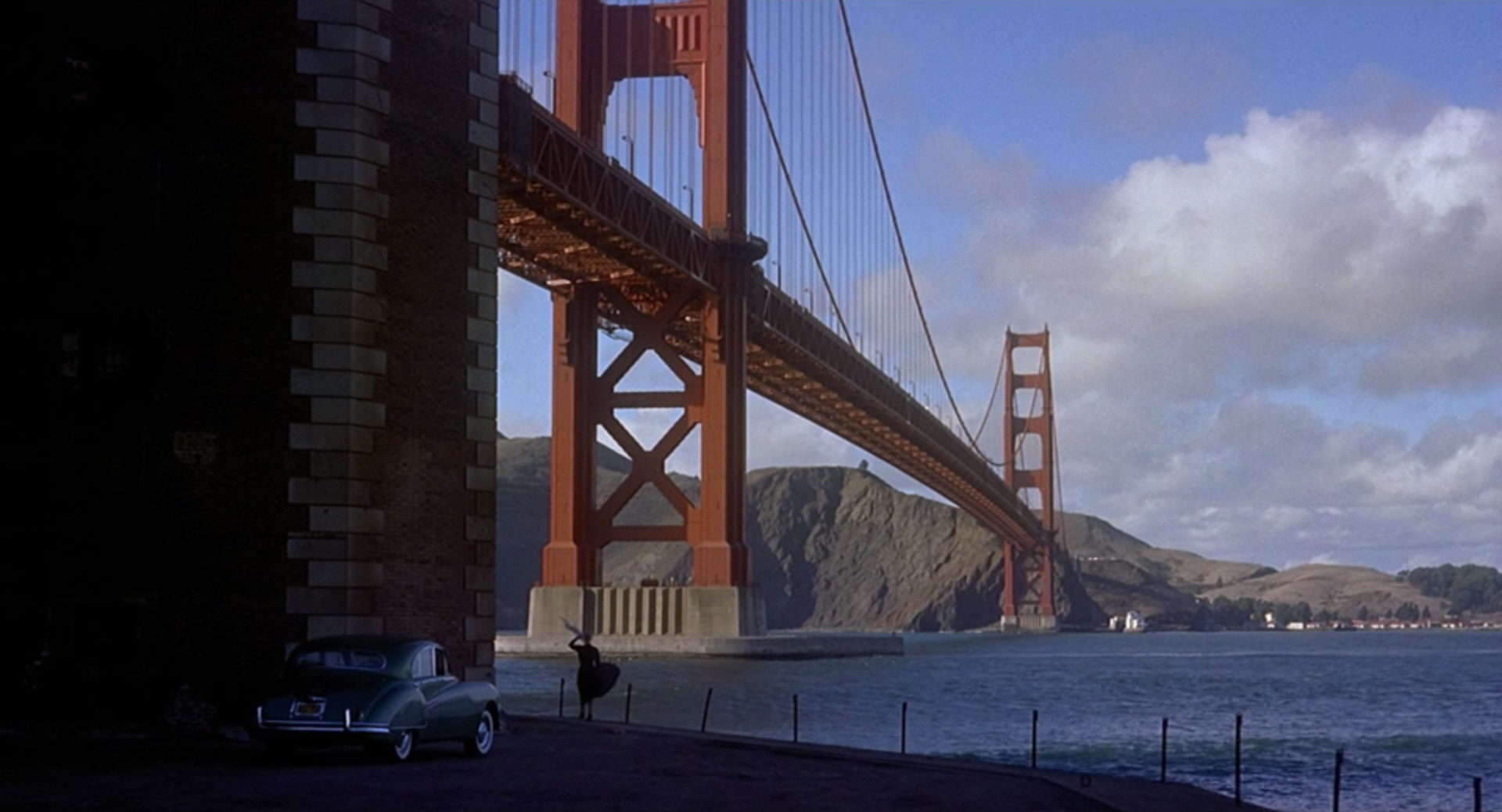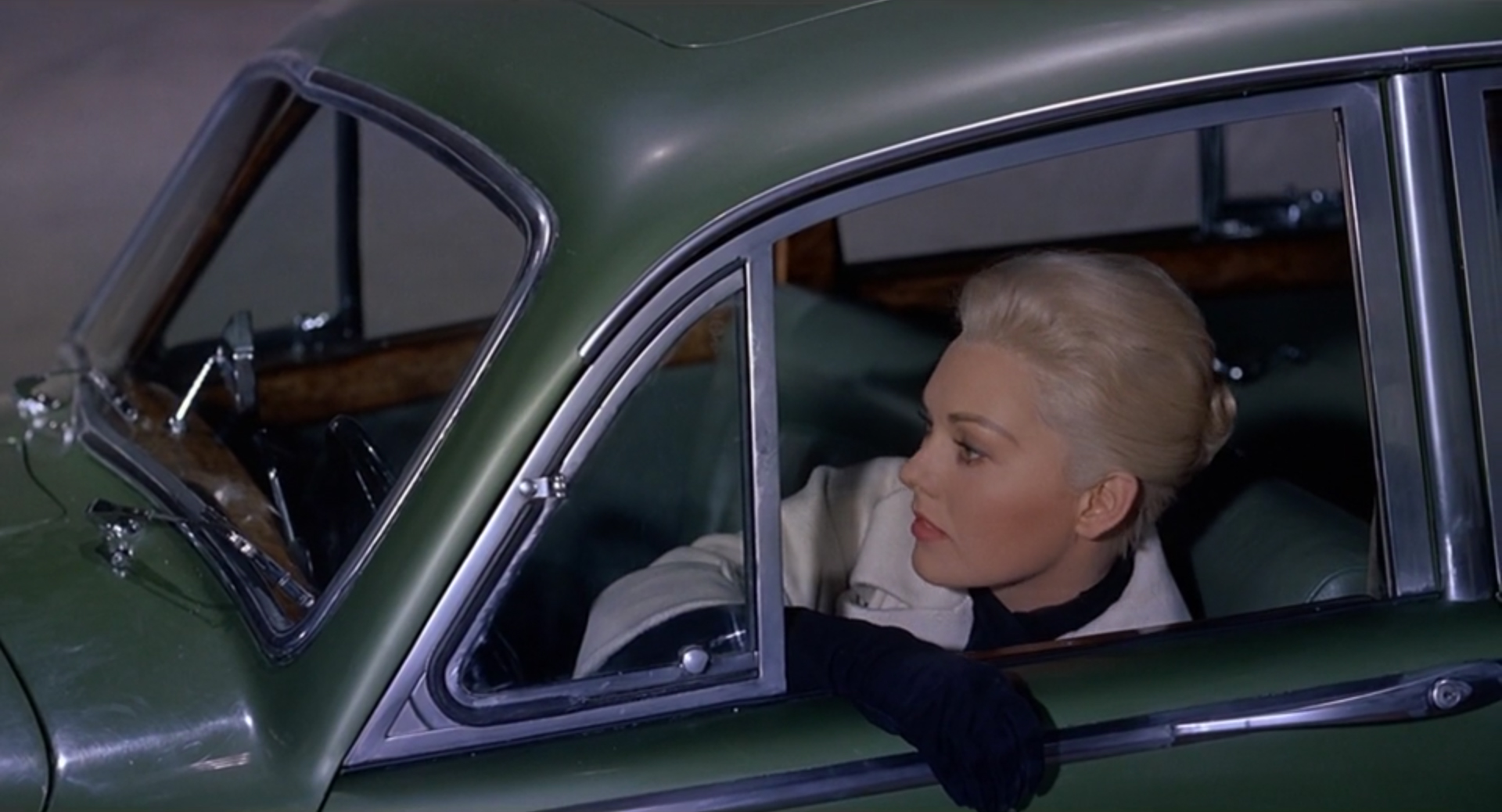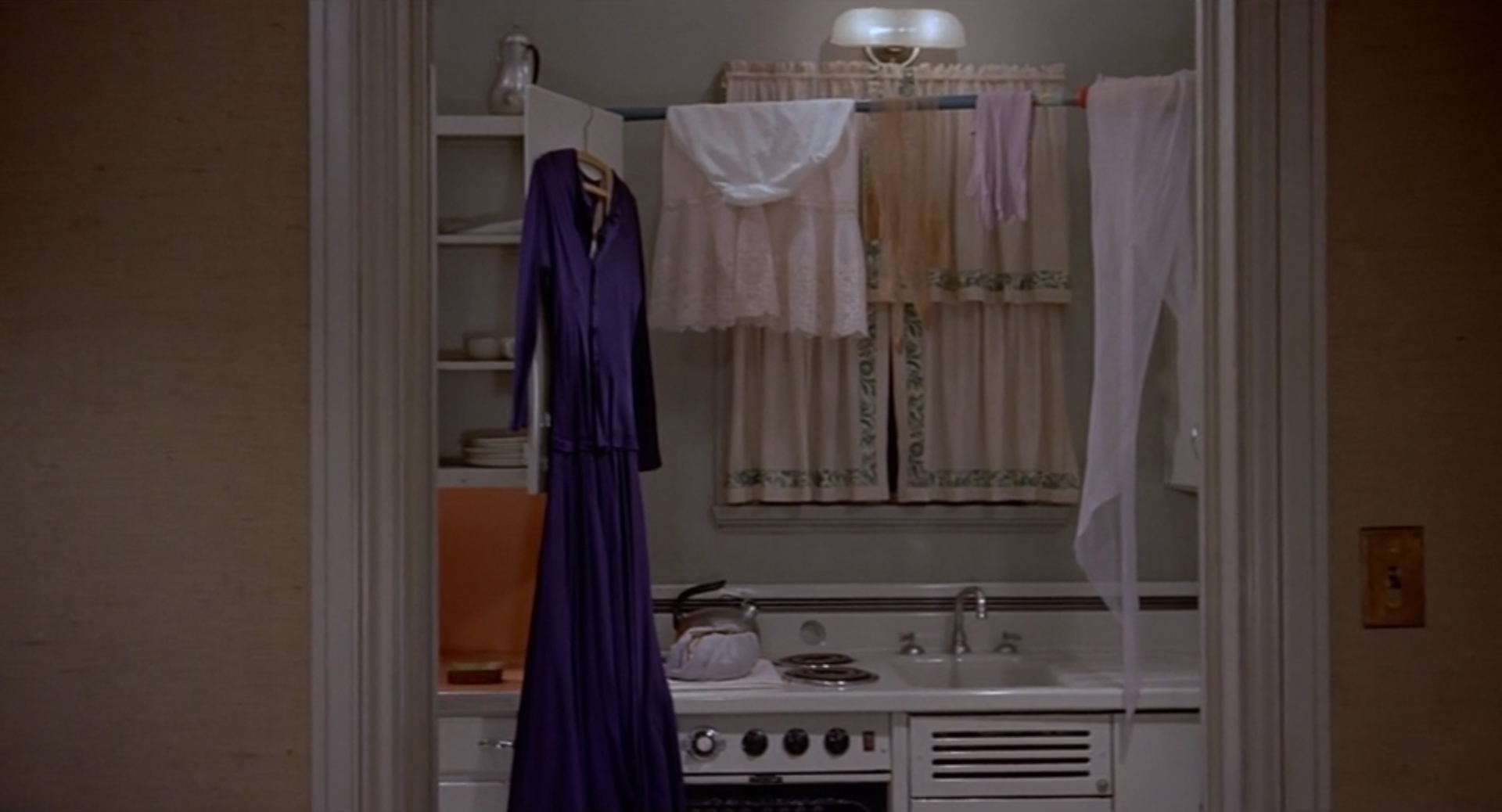 Scottie ends up interacting with Madeline, who is just as charming as he had dreamed her to be. And she even seems to show an interest in him as well. Scottie is consumed by his obsession with the beautiful, mysterious blonde, but events are beginning to get out of control, and his precarious mental state can only take so much trauma.
Of course, things would never work our with Mrs. Elster. But she haunts him and he begins to see her in places he first watched her from afar. But it's not Madeline. It's any blonde woman he wishes to be her. His obsession brings him to meet a brunette woman on the street who looks like Madeline, and he is determined to make her over to look just like Madeline. Scottie is becoming more and more consumed with the idea of Madeline, his object of desire, the obsession taking over his mind and stealing his sanity.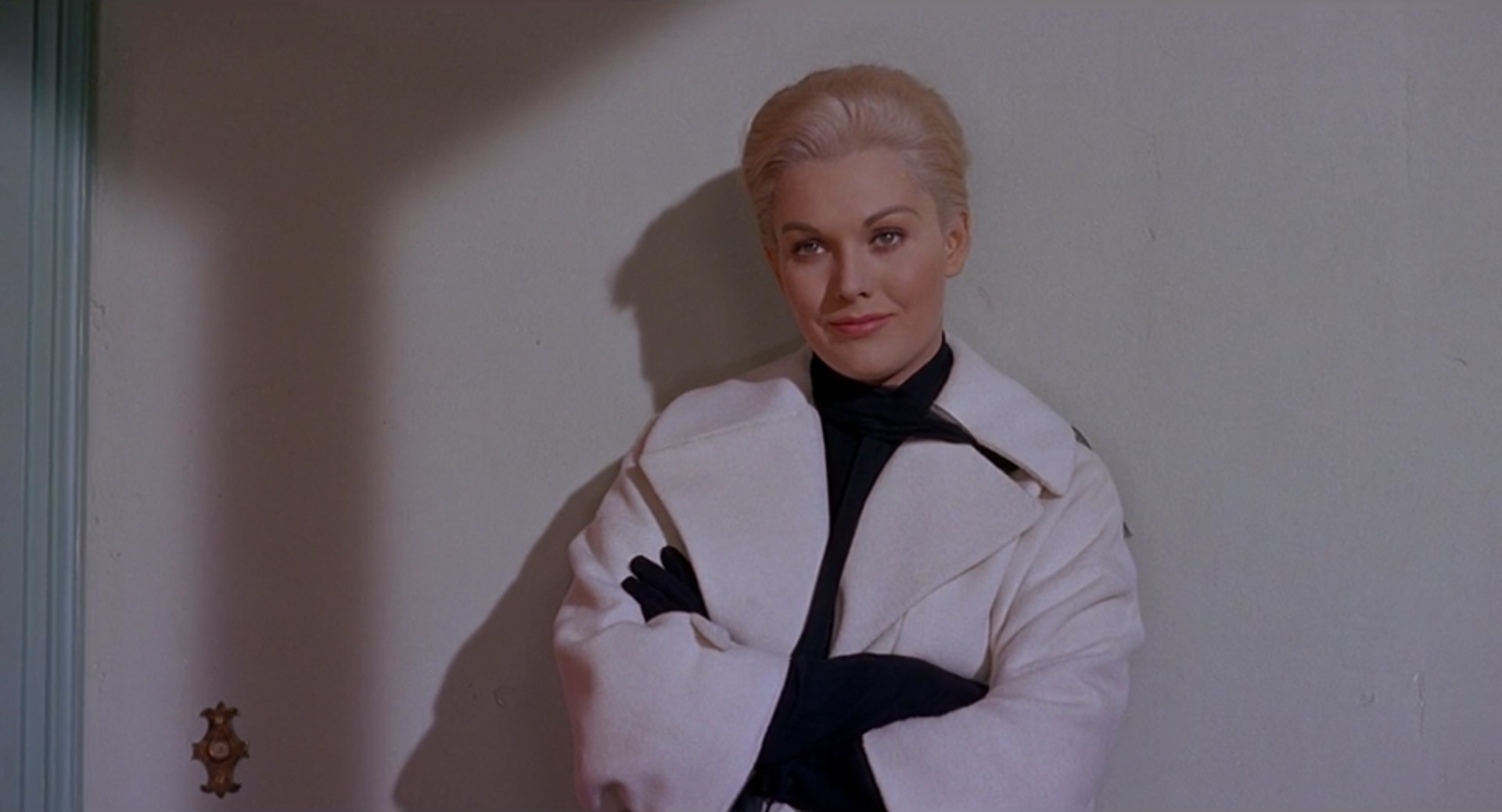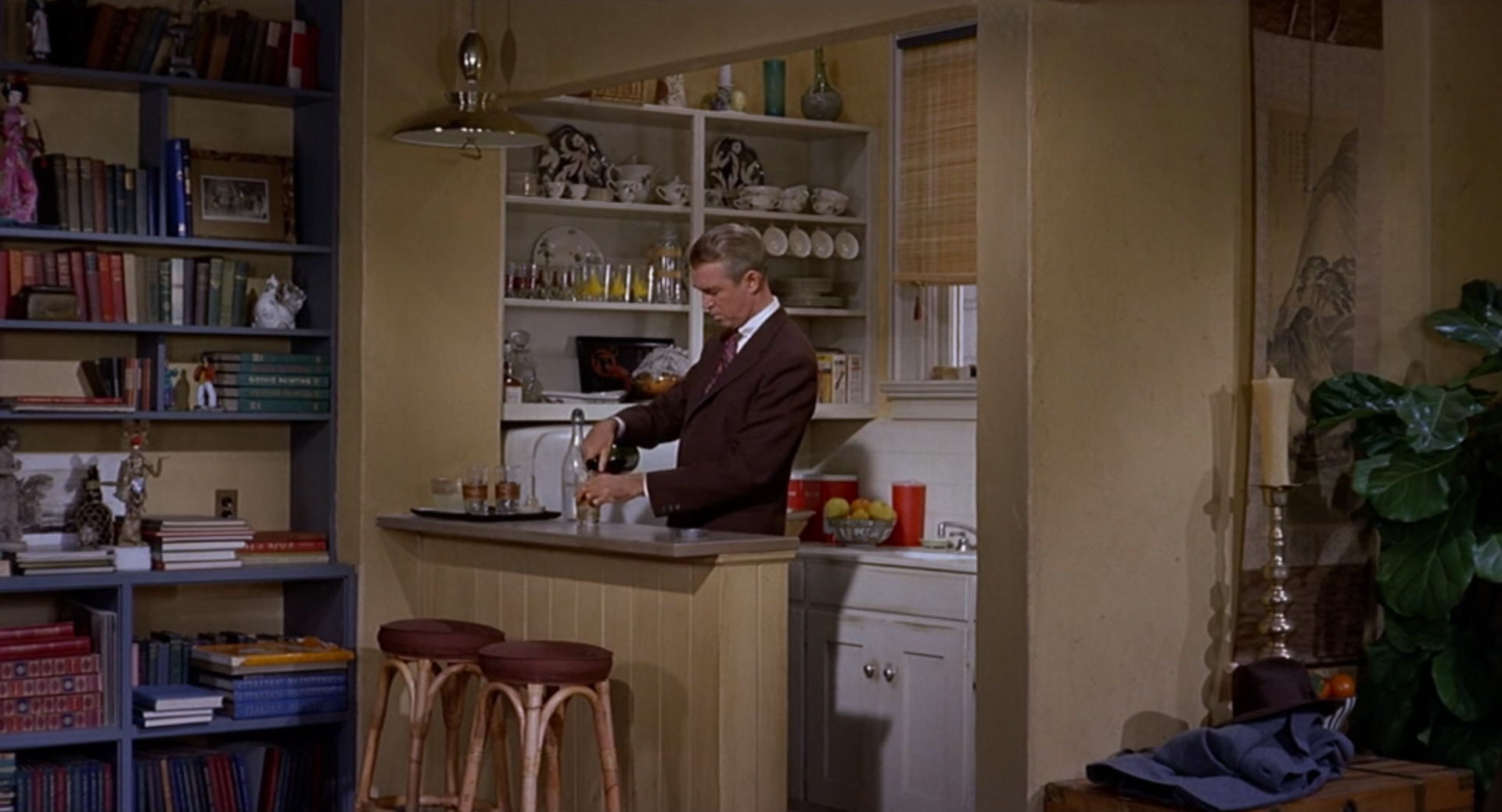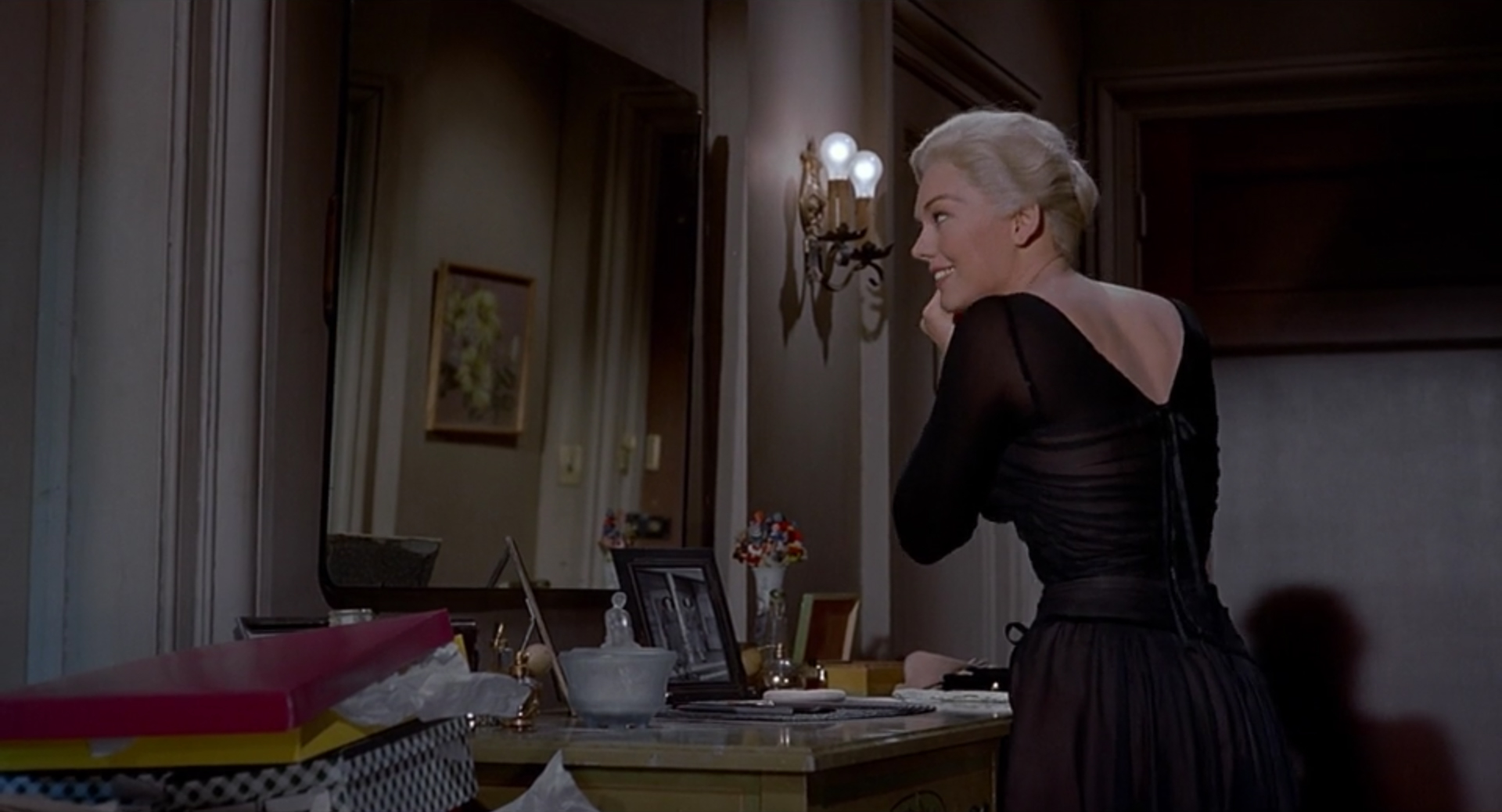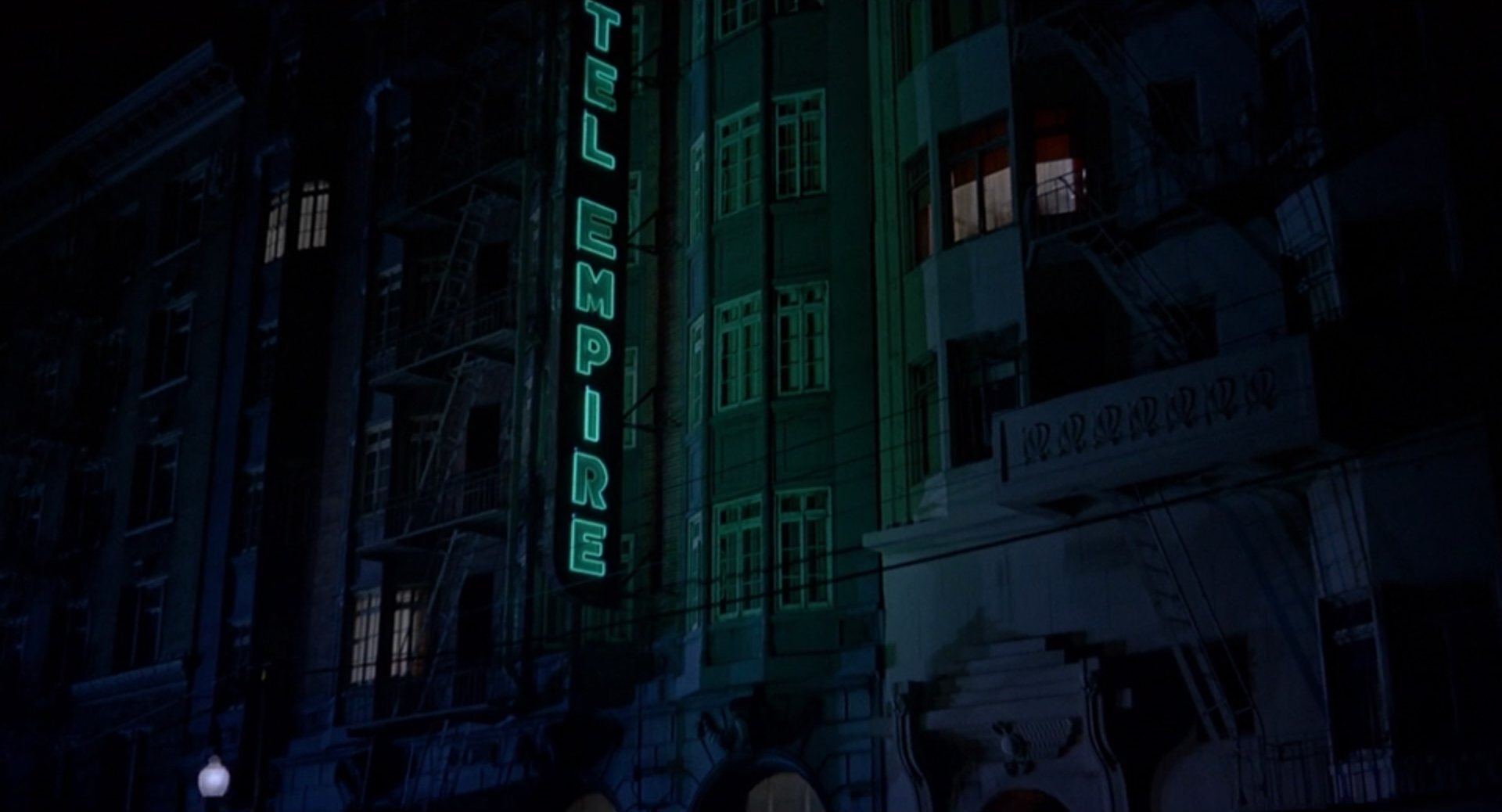 Beyond the intriguing plot and love triangle, there's a lot packed into Vertigo that elevates it beyond your usual Hitchcock flick. Play close attention to the color schemes in the movie, as nothing is chosen haphazardly. Green plays an important roll, indicating Scottie's envy and lust. Yellow, white, and black are also significant, but I don't want to give too much away!
The movie is also intriguing if you know about Alfred Hitchcock and his obsessive and cruel tendencies. Scottie is almost a reflection of Hitchcock, with Kim Novak representing the infamous Hitchcock icy blonde whom Hitchcock molds into his idea of the ideal woman. The misogyny and obsessiveness of Hitchcock is unfiltered and clearly displayed through James Stewart's character, which is very startling to see coming from a beloved actor known for playing the "aww gee" boy next door type of fella.
Each of the characters in this film are so mysterious, and are left that way for the viewer to decide more about their personality, emotional hang-ups, and past experiences. None of the characters are redeemable, in my opinion, but I definitely hate how Scottie overlooks Midge, who I think it just wonderful.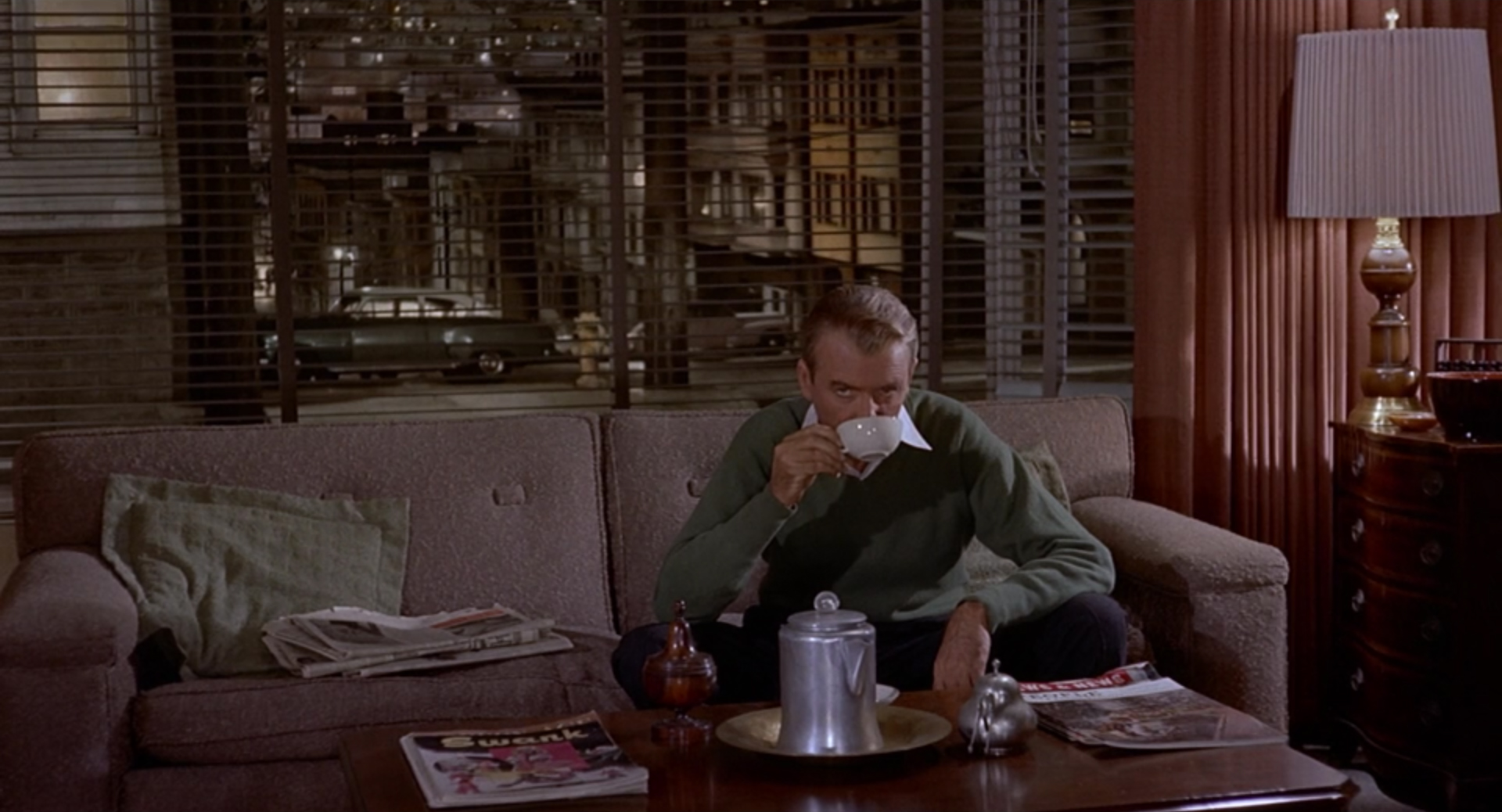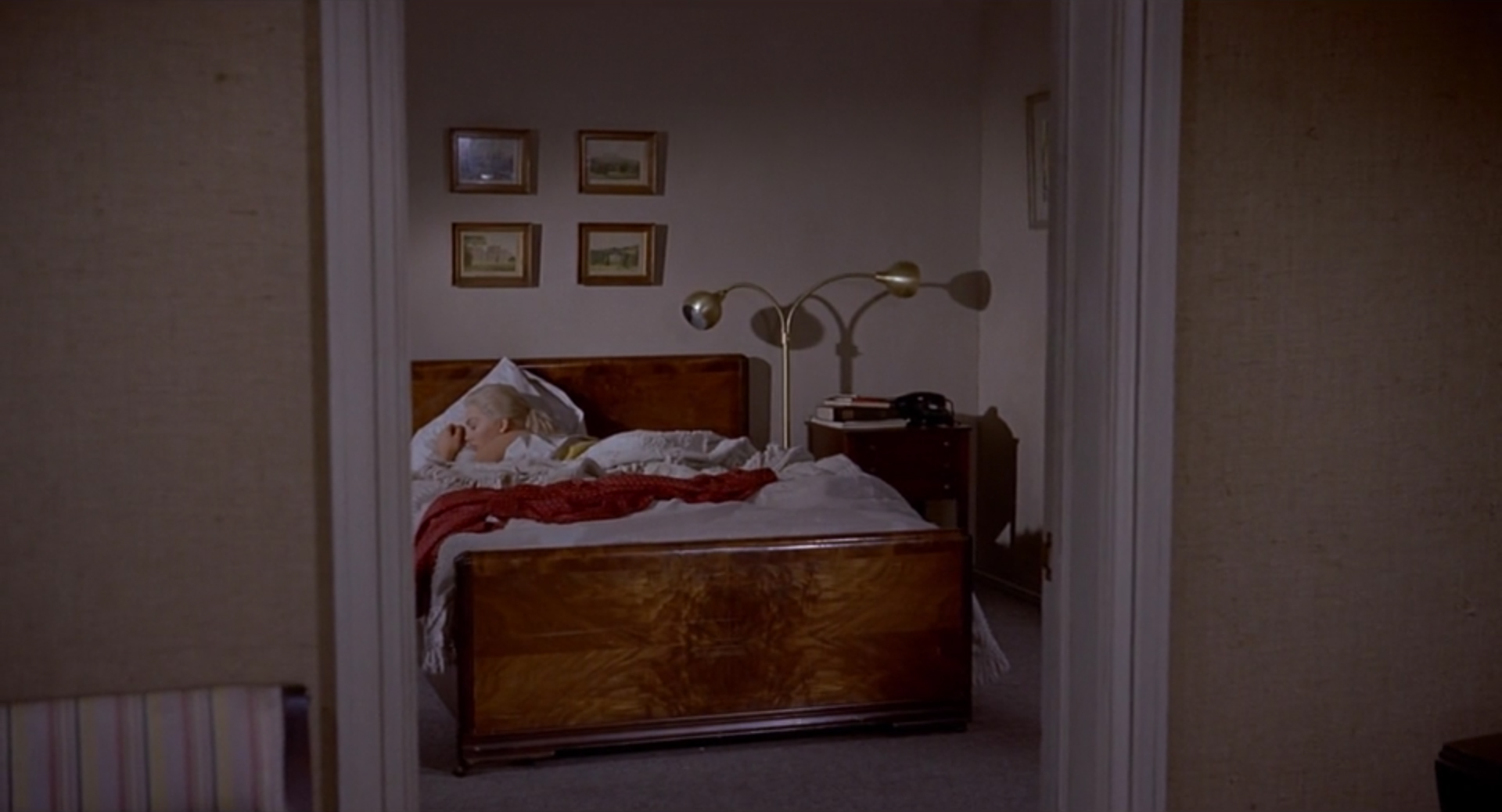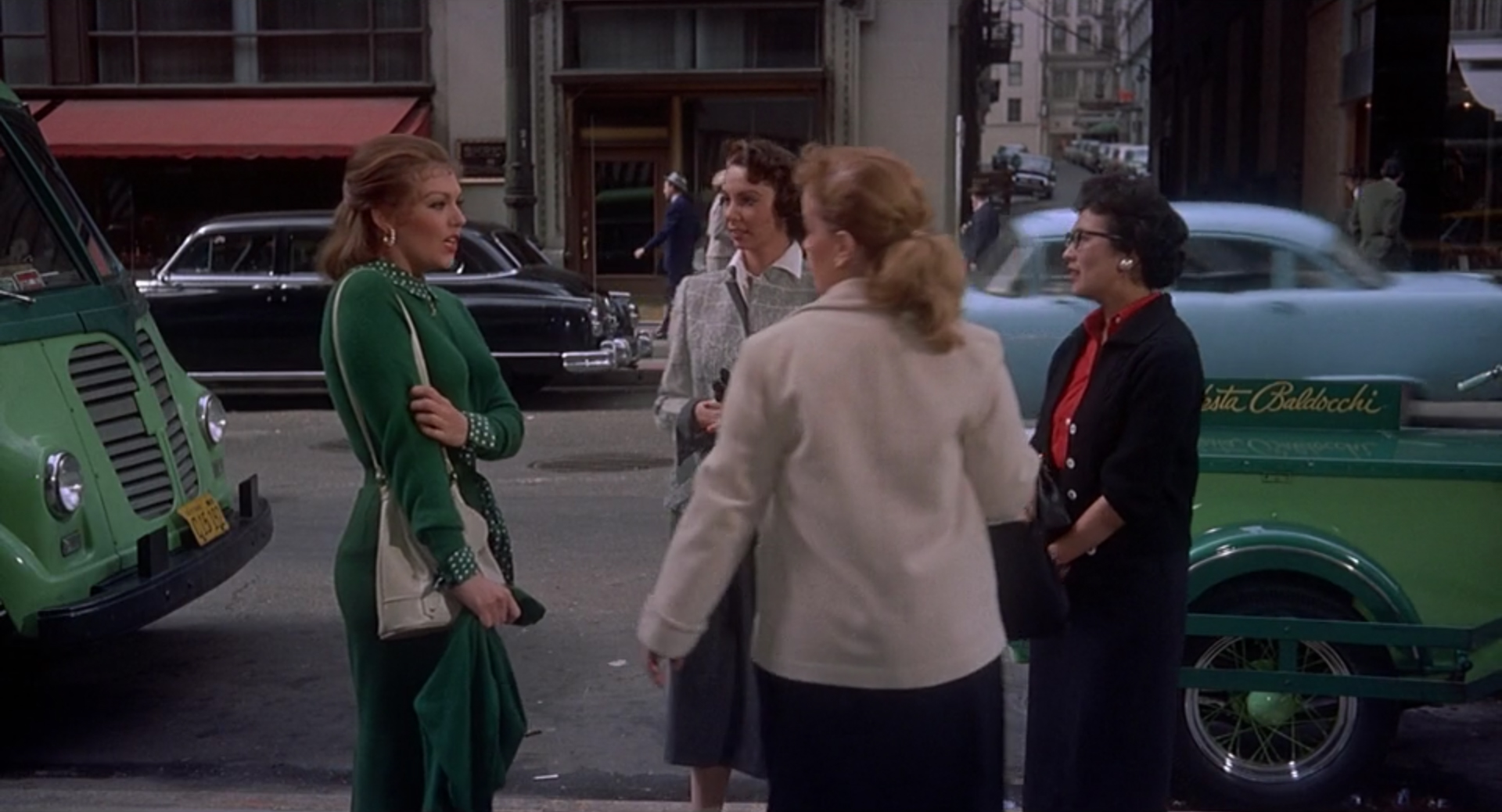 There's so much more to talk about with this film— the symbolism, Hitchcock backstories, the actors, and the plot… but I fear delving into all of that would be really self indulgent. So I'll end with this— If you aren't typically someone who enjoys old movies, this is a great gateway film for you! It will draw you in with its beauty, intrigue, and unusual dark romantic qualities. It's a great flick to watch if you're craving something spooky this season, but aren't into typical ghost and gore movies. And while there are a few tricky plot twists that I don't want to give away, I can attest that this film becomes better and better with each viewing. So clear out some time this weekend to watch Vertigo, and maybe you'll want to watch it twice, like I did last weekend. Yep, I'm that obsessed. (But not as obsessed as Scottie….)