New Photoshop Actions with A Beautiful Mess!

I'm so excited to announce the launch of the brand new A Beautiful Mess actions for Photoshop and Lightroom! If you really want to take your digital photography to the next level, this is the perfect tool for you! All it takes is one click, and your photos are completely transformed, and you can easily adjust opacity to change the strength of each effect. I love every single one of these filters, and have been using them on my photos for the blog and Instagram for a while now.
You may know that Sarah and I created all of the filters for the A Color Story app, and most recently we've been developing similar actions for people to use on their computers with Photoshop and Lightroom. I created a set of basic actions that come free with every Photoshop action pack, and I also designed 15 actions for the Natural Beauty collection and 10 actions for the Black and White + Enhance pack (which also contains some fun effects Sarah designed). Sarah did the Clean + Modern pack as well as Lightroom presets. There's a lot to love, you guys! Sorry if it sounds like I'm gushing, but I totally am. This is a product I'm really proud of and very much enjoy using myself.


The Basics pack comes free with every action pack and includes five actions that make simple adjustments to your photos. Actions include: "Bright + Warm," "Bright + Cool," "Dark + Contrast," "Sharpen + Pop," and "Color Enhance." You can apply these actions before using a more dramatic effect from another pack, or just use them on their own. Here are some examples of me using only actions from the basics pack to kick my photos up a notch.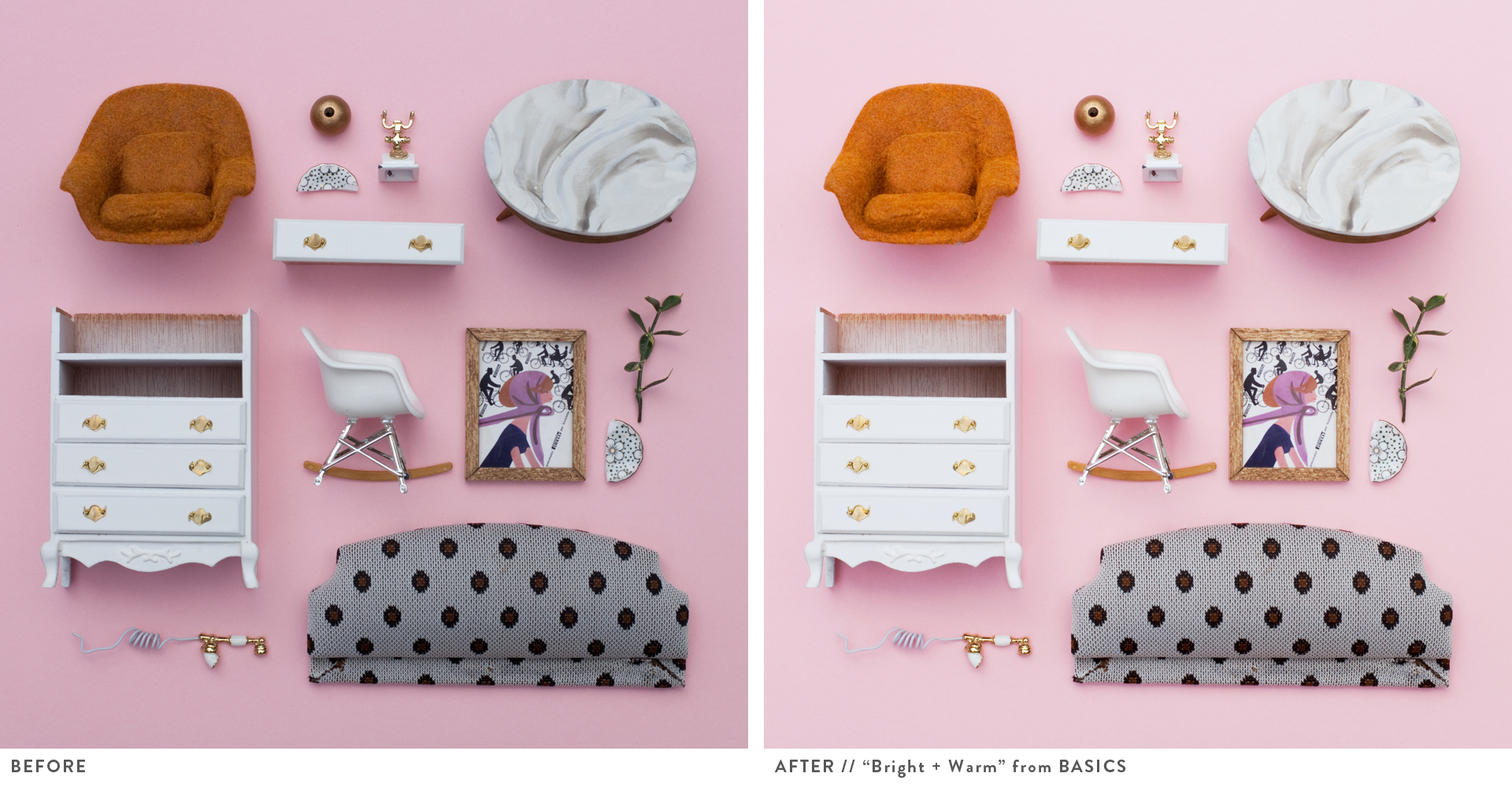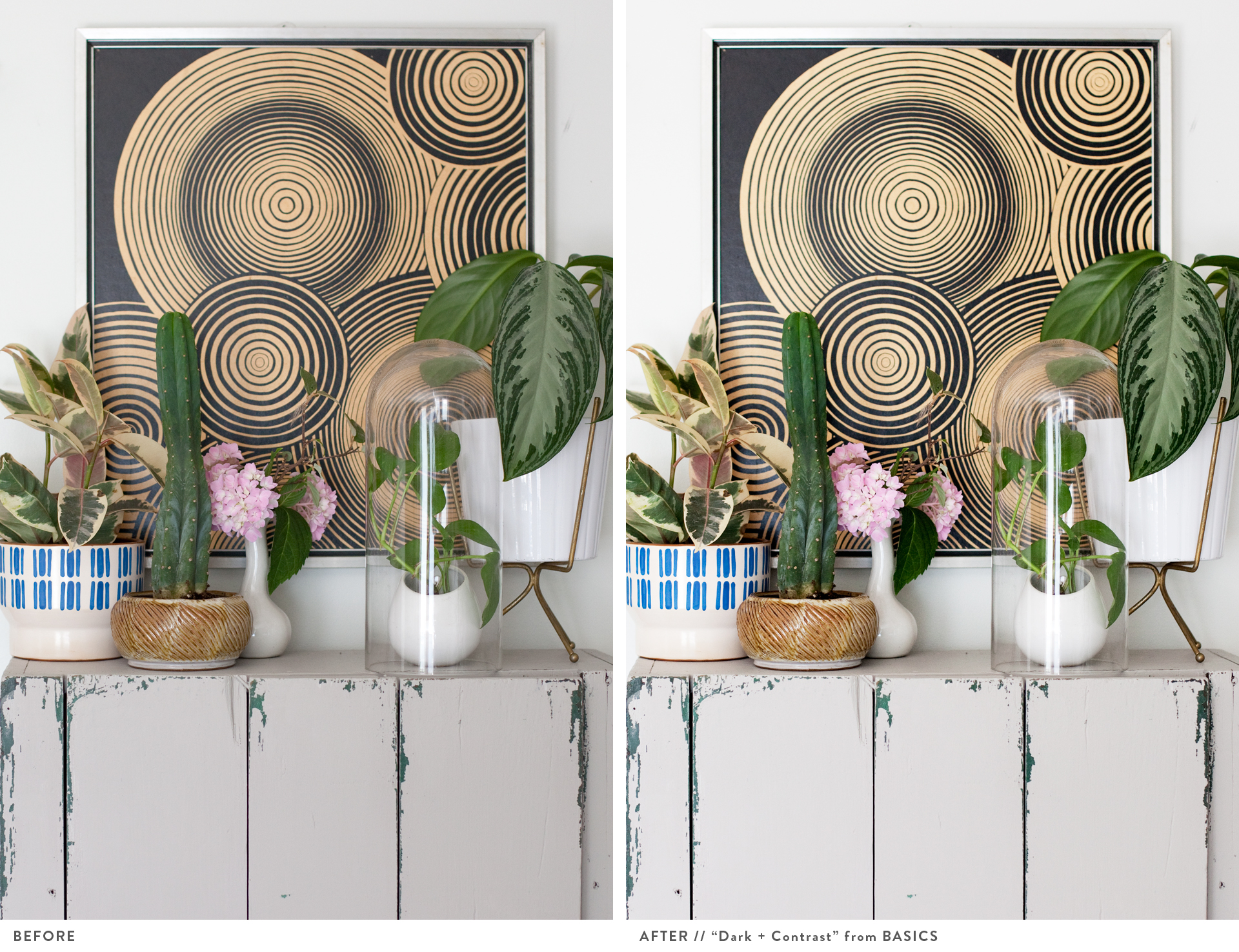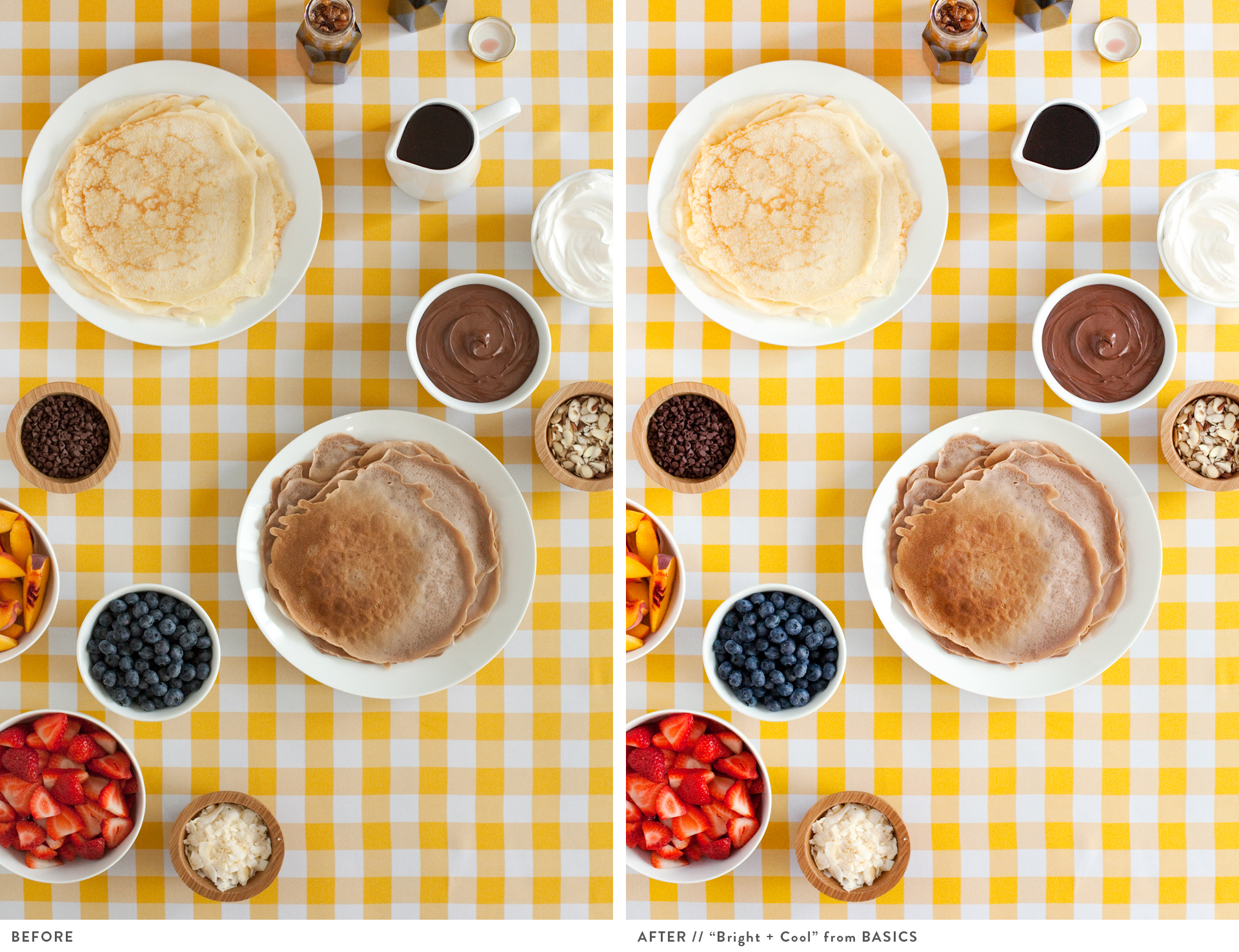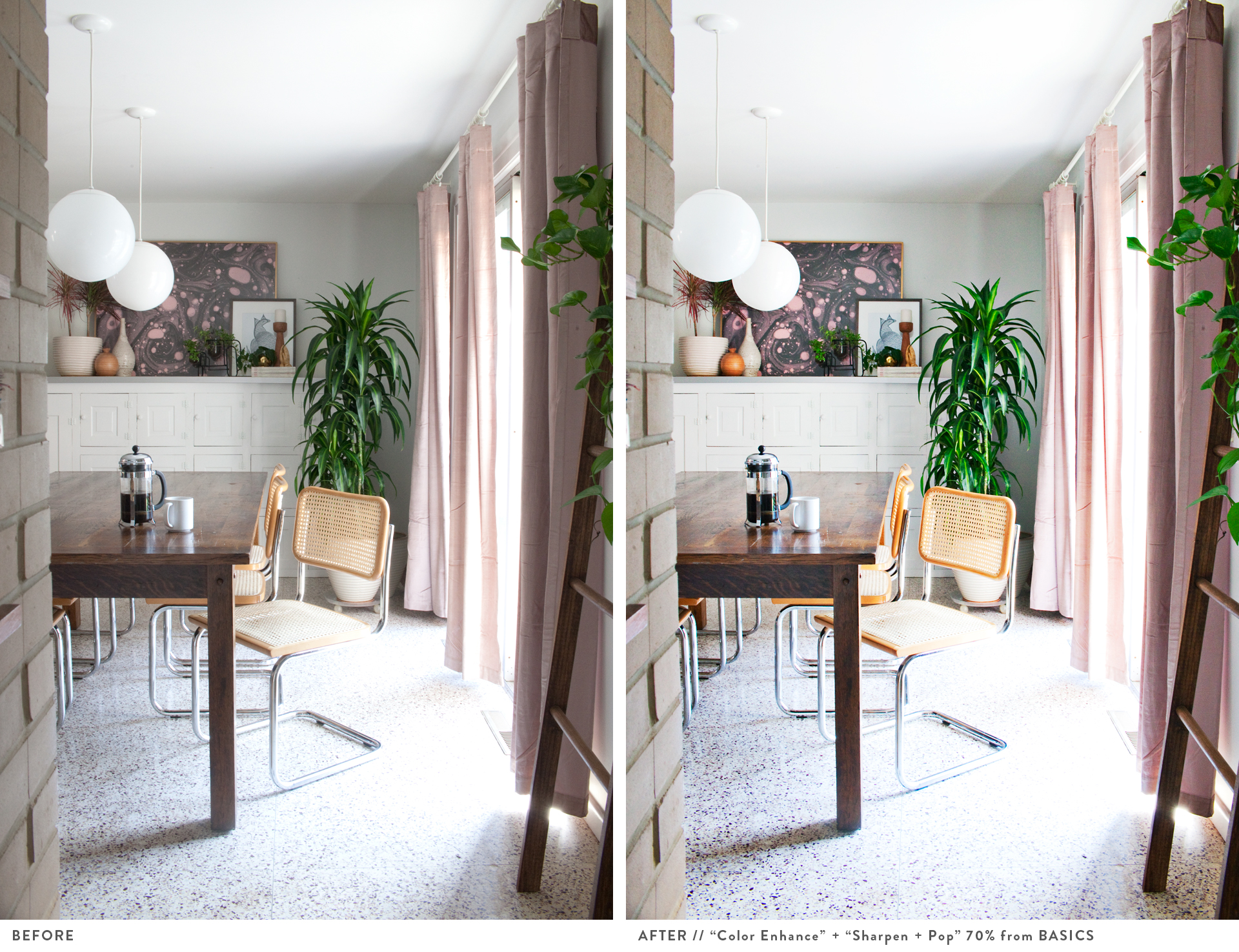 The Natural Beauty collection is my favorite thing to use on my photos. I designed this pack to mimic the look of both film and vintage magazine editorials. If you're tired of vintage-inspired filters adding a yellowy cast to your images, this will be a breath of fresh air to you! The filters from the Natural Beauty Collection gives you bright whites (with the exception of a couple of the filters), but the colors take on different moods and all feel very cheerful. I would like to tell you my favorite, but to be honest, I enjoy them all. The ones I use most frequently are "First Love," "Teen Romance," "Timeless," and "Coffee Date."
Check out some of my edits using filters from this pack! So fun, right?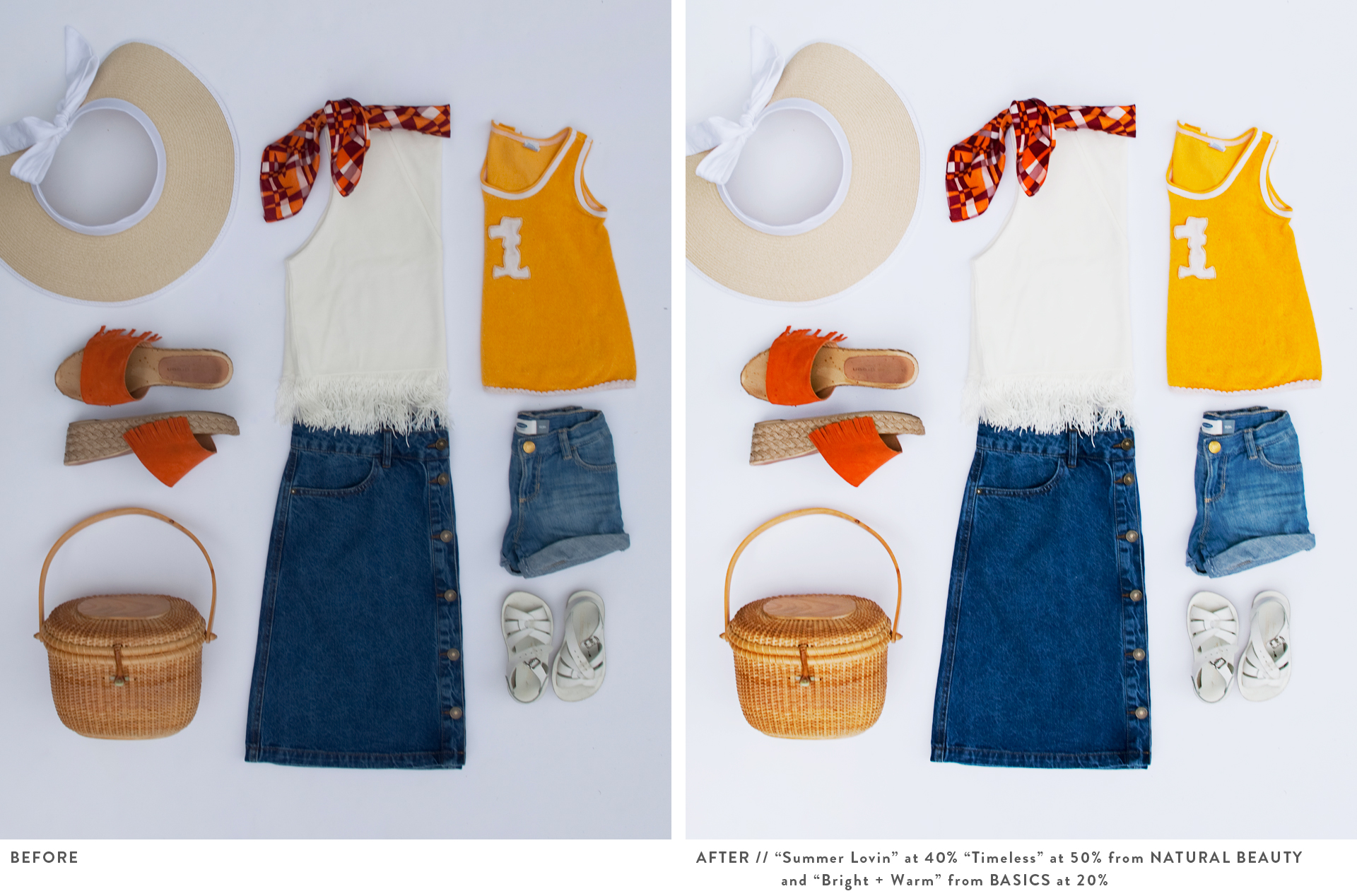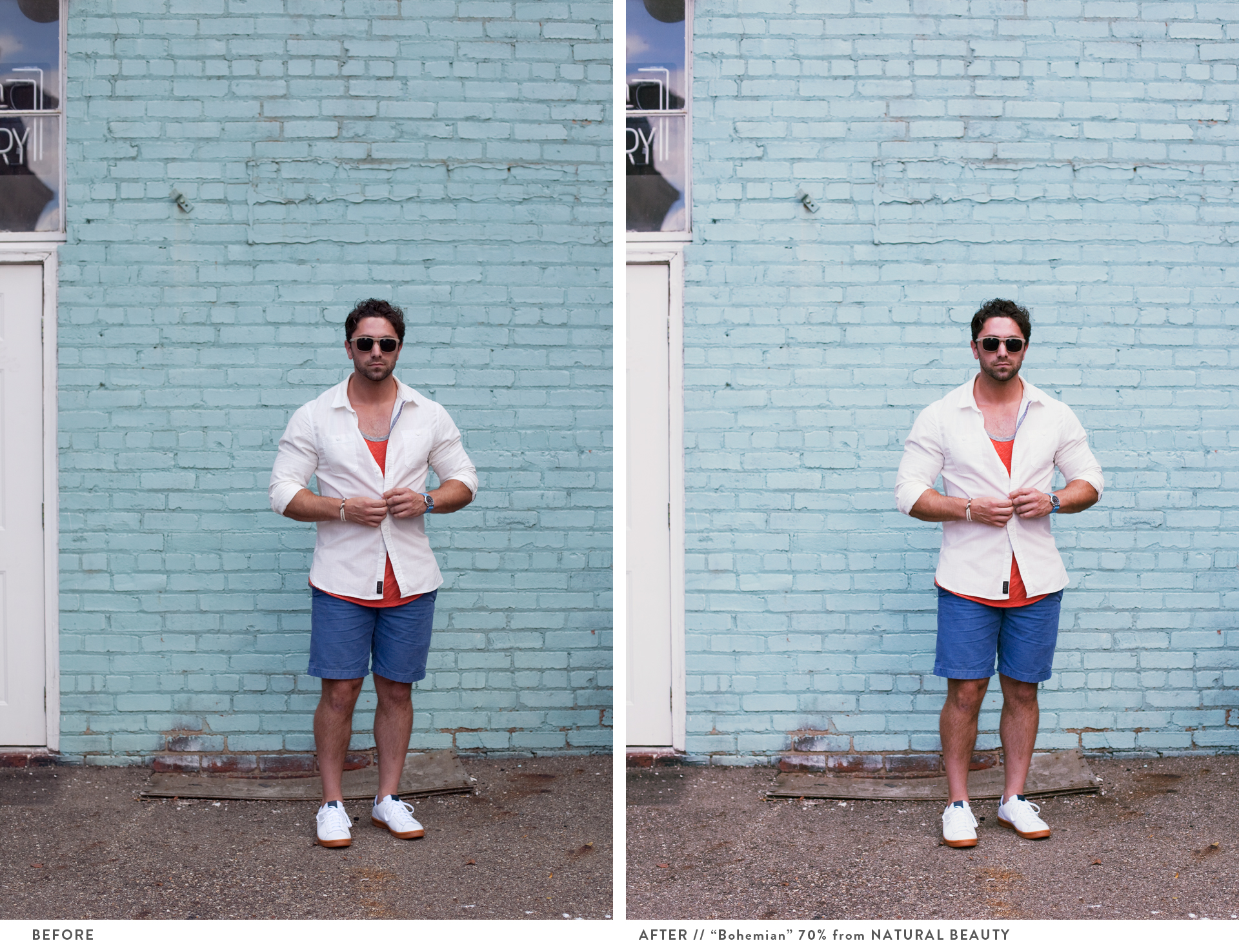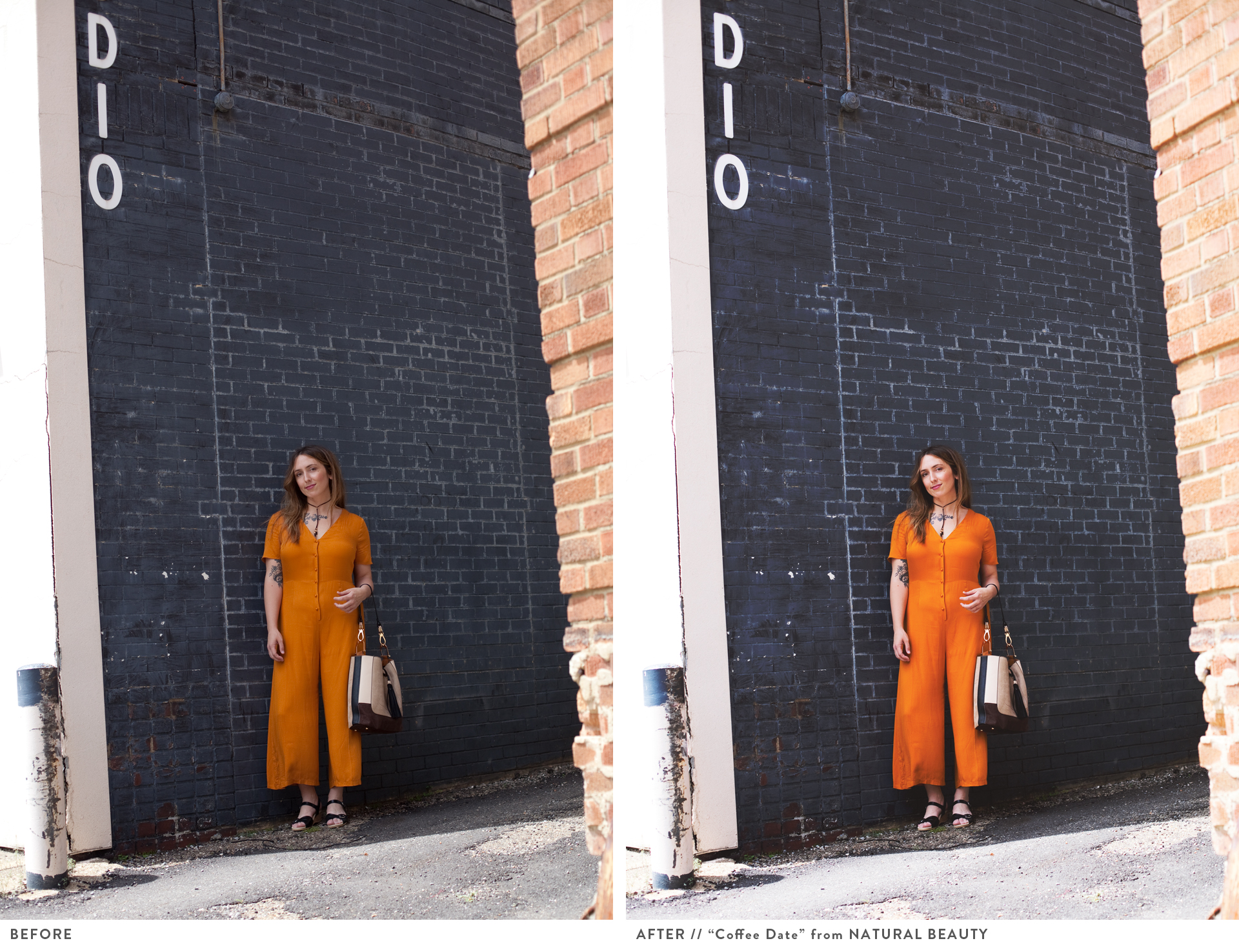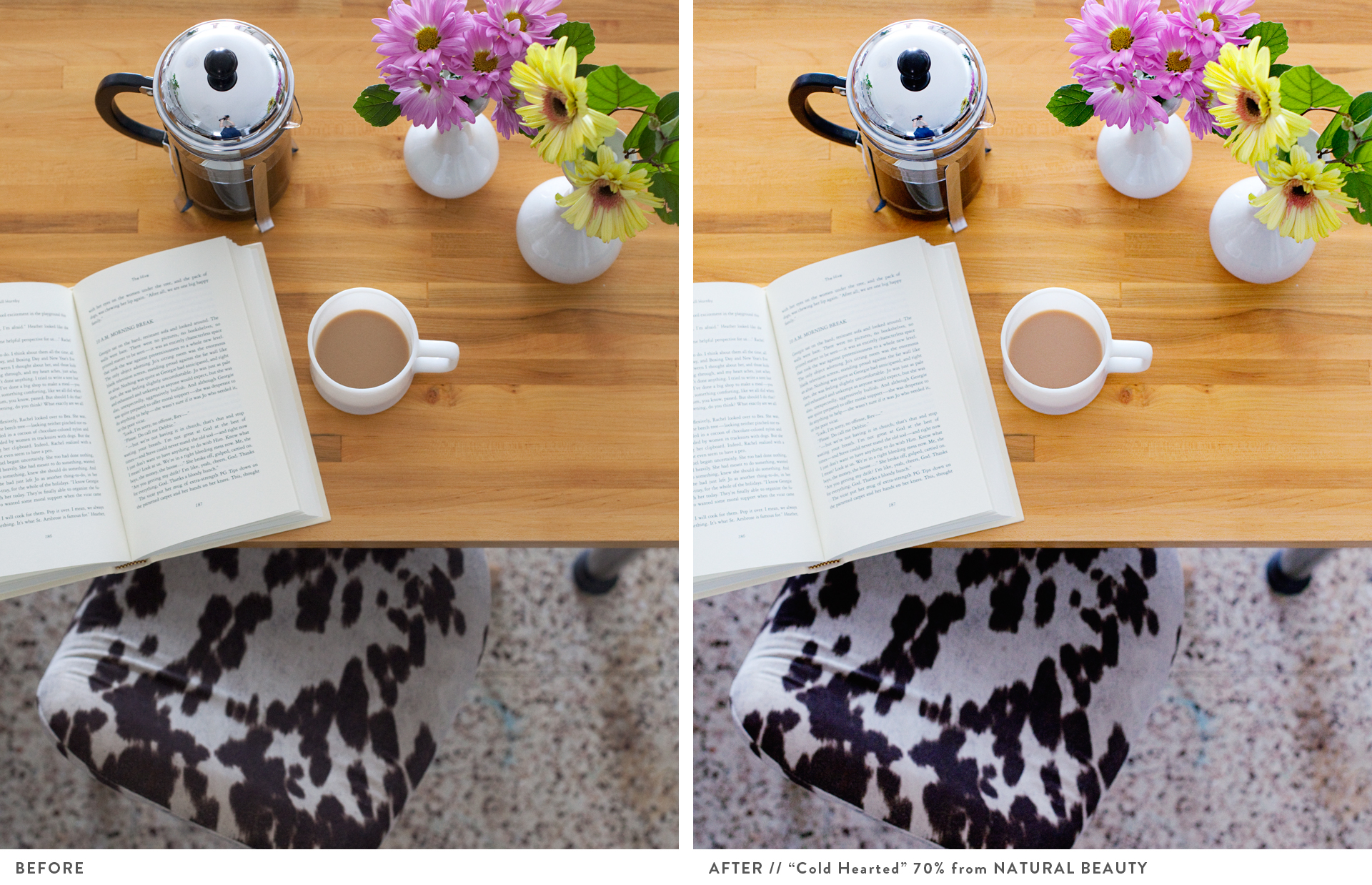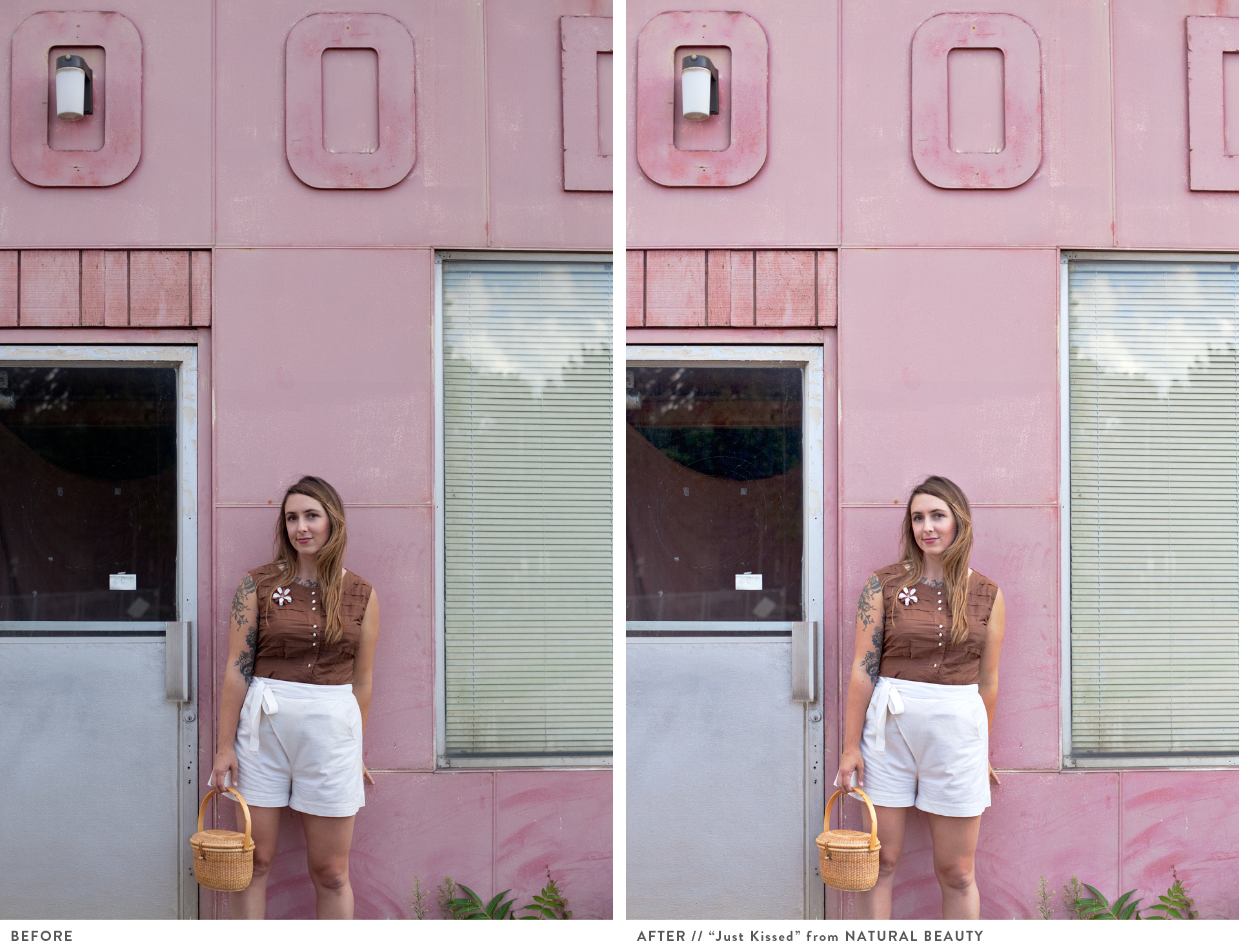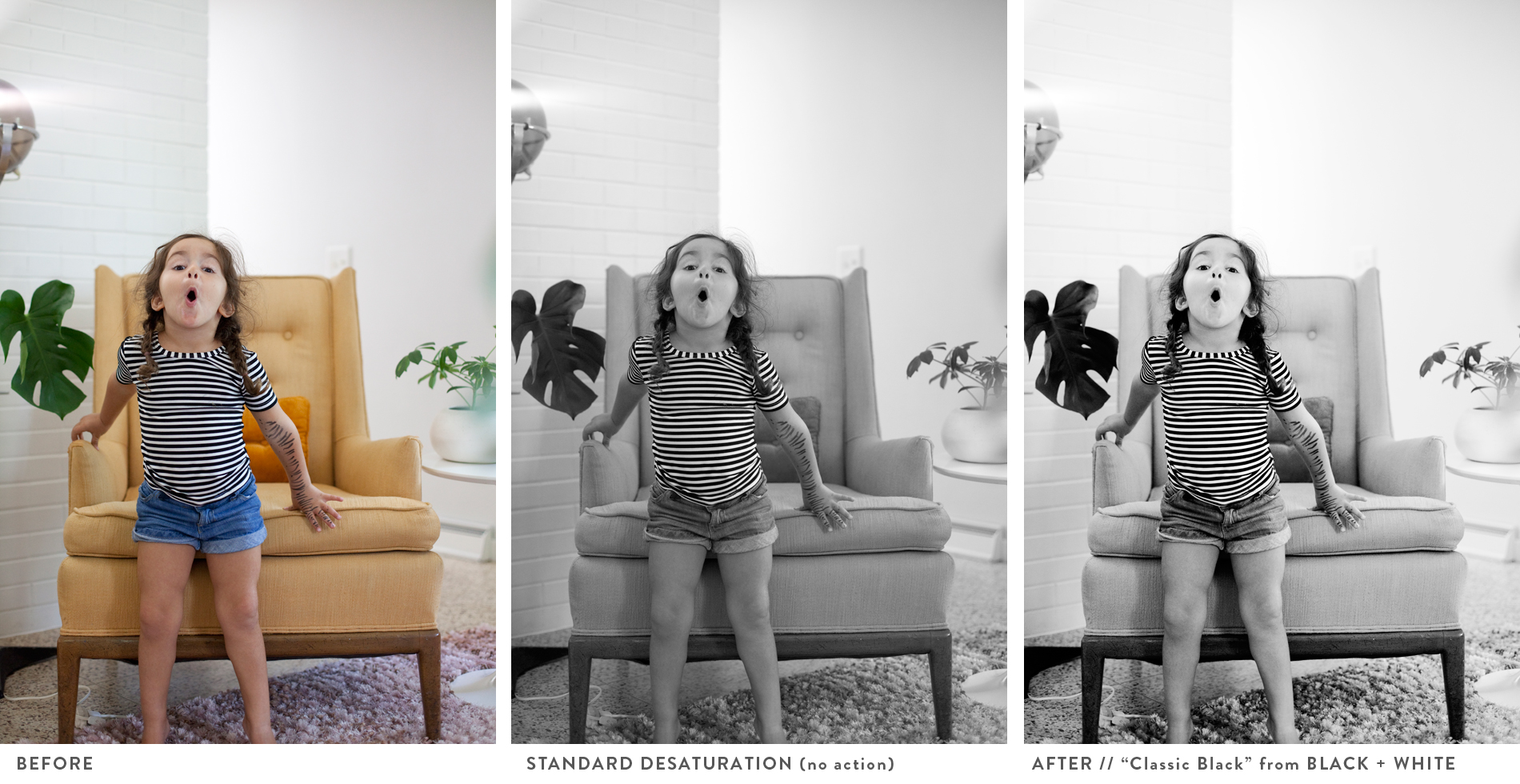 Finding the right style of black and white editing can be frustrating, especially since your needs change from photo to photo, depending on how light or dark your image is, or depending on how much natural contrast there is. I created ten different black and white actions that will suit a wide variety of photos and styles, creating classic black and white photos that pop much more than a standard black and white effect. I think all of these filters are very usable, without being too extreme or trendy in style.
This pack also comes with effects like flares and light leaks that Sarah designed. Check them out here!