WHAT I WORE: White Before Labor Day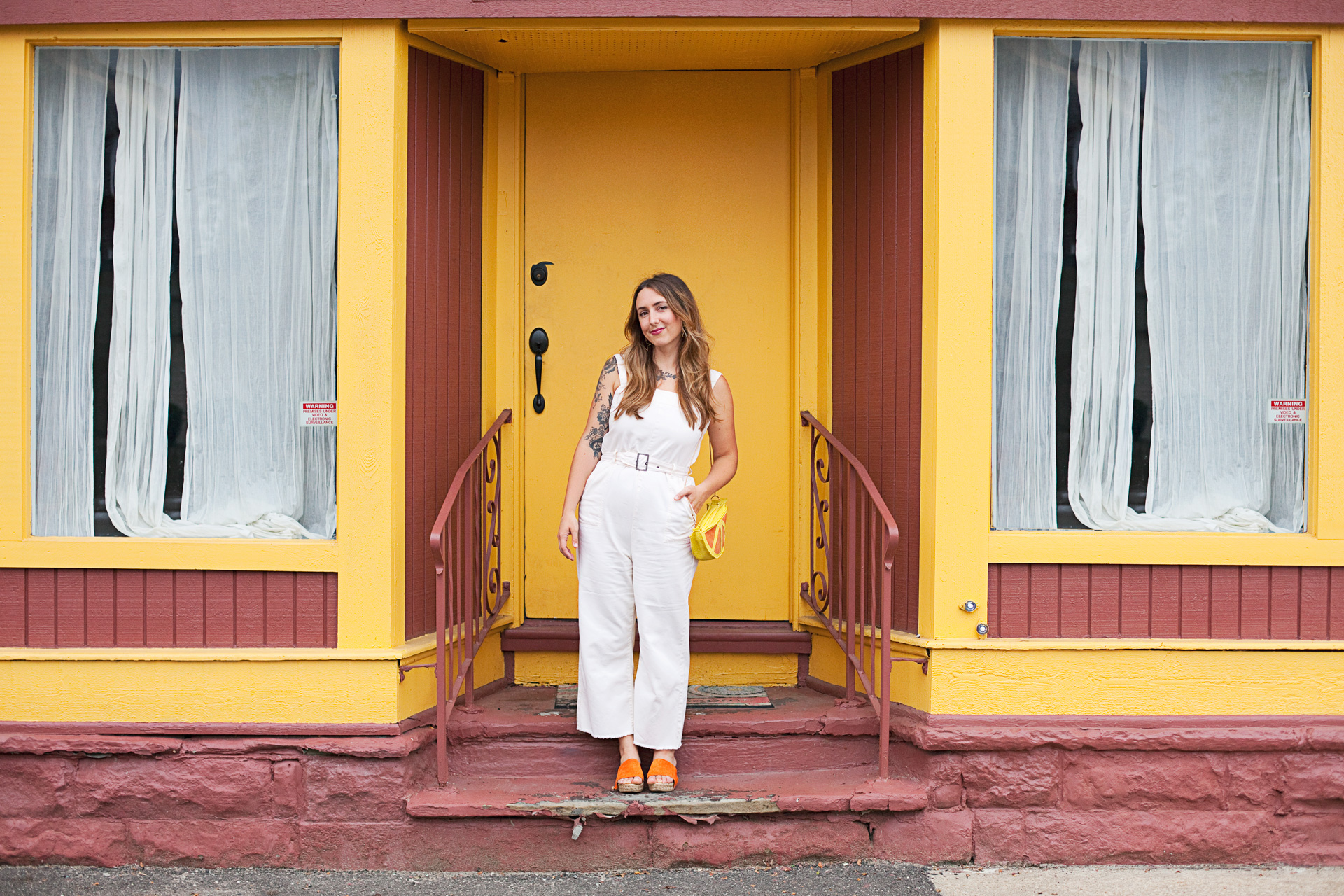 Jumpsuits are the name of the game this summer! Any time I feel cute, put together, and indestructible these days, I'm usually wearing a nice fitting jumpsuit. I've had a few moms ask me how well jumpsuits serve me when trying to go to the bathroom with two kiddos… and all I have to say is, it's not any easier or more difficult than any other time! Ha! The things you don't appreciate before kids, I tell ya.
I'm of the mind that jumpsuits are a total win when momming, and here's why: Lucy has a knack for pulling down my pants, or pulling up my shirt, or flipping up a skirt. I dare her to try any of that nonsense with this outfit. It's impossible. And just like dresses, jumpsuits are an instant outfit, which means no fishing around for both clean and matching clothes, and no worrying about thigh chafing or the summertime sauna that tends to happen under dresses, as breezy as they might seem in theory. (Hey, just keepin' it real!) Just like a great fitting one-piece swimsuit, jumpsuits make me feel put together, pulled in, and unlikely to become exposed in any unwanted ways. Total mom uniform win!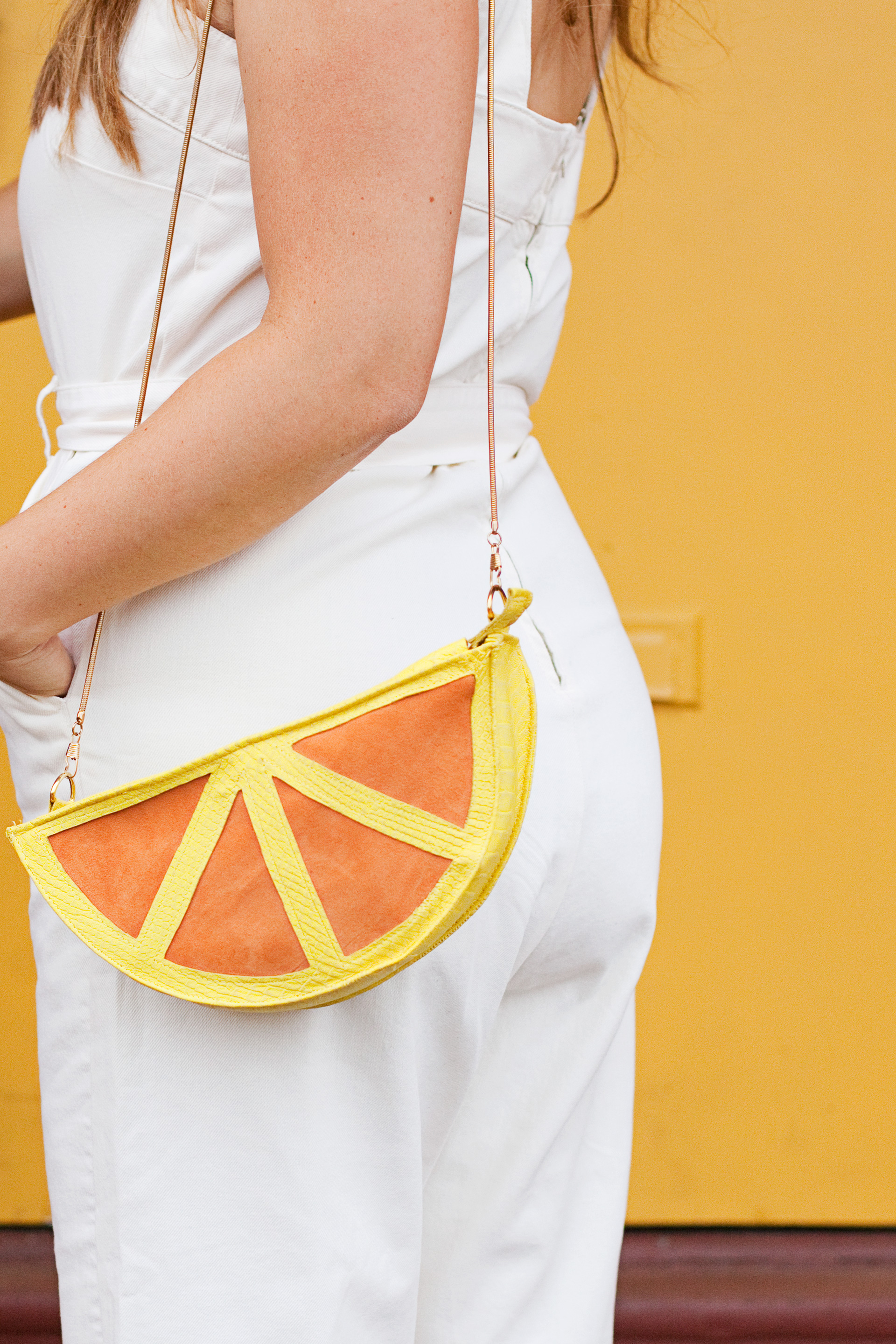 I'm loving this orange slice purse I made, and it looks so cute with my favorite orange suede shoes. Check out the tutorial to make your own over at A Beautiful Mess.
Oh, and P.S. I've been all about dangly earrings lately, which is a huge bummer, because Juniper is all about them too. Total mom fail! I make sure to wear these bad boys only when I have kid-free moments.
O U T F I T D E T A I L S :
jumpsuit: ASOS / purse: DIY / shoes: Zappos / earrings: vintage