My Fitness Journey Part 2: Nutrition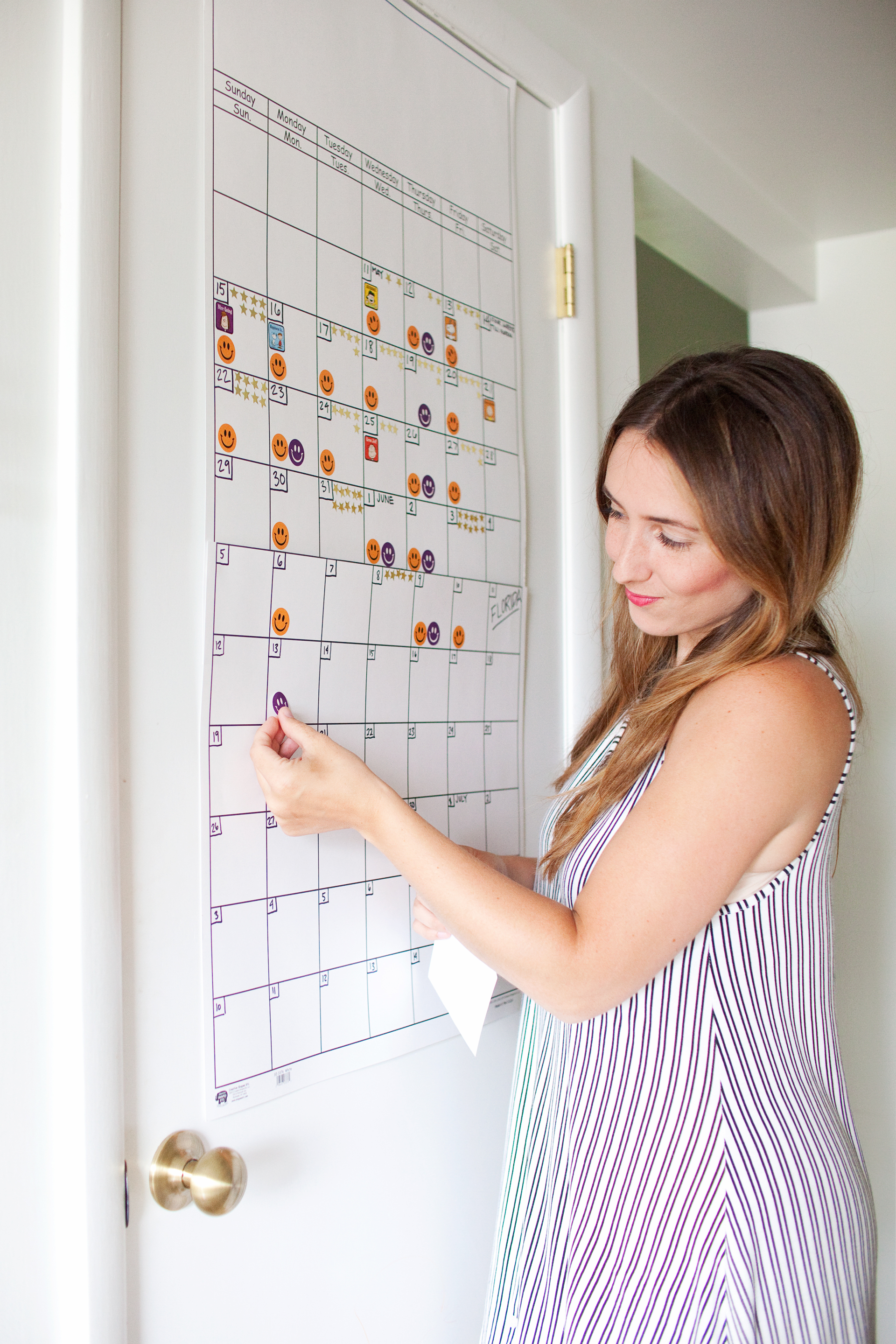 The last time I talked about my fitness journey with you, I mentioned that I wanted to be more balanced than I have been in the past and set routines that I could maintain and be happy living with. The biggest aspect of that has been being moderate with my eating. During past weight loss journeys, I have been very strict with hitting a target calorie count and getting specific macro nutrient goals each day, that honestly sucks the life out of me and makes me feel like chucking the whole plan into the dump. So this time I've been working on eating according to my goals most of the time, but treating myself a little most days, treating myself a lot on the weekends, and sometimes having really indulgent days but being okay with that and enjoying them when they happen, instead of feeling like a failure or mentally beating myself up as it's happening. As long as I am progressing over time, as gradual as it might be, I feel good about the way things are going, in turn empowering myself to continue enthusiastically on my fitness journey.
Yummy food encompasses a lot of what makes life enjoyable, and I want to embrace that, not restrict myself to the point of unhappiness. However, I personally need to be vigilant with how much I indulge, because a cheat meal can easily overflow into a cheat week. So I try to reevaluate what I'm eating somewhat regularly, especially when I feel like I'm majorly backsliding into old habits, and make sure that I'm still sticking with my good habits as well as cutting myself slack when I need to— mentally and physically. So let's talk about what my general plan is and how I've been successful with weight loss even though I haven't been a diet maniac.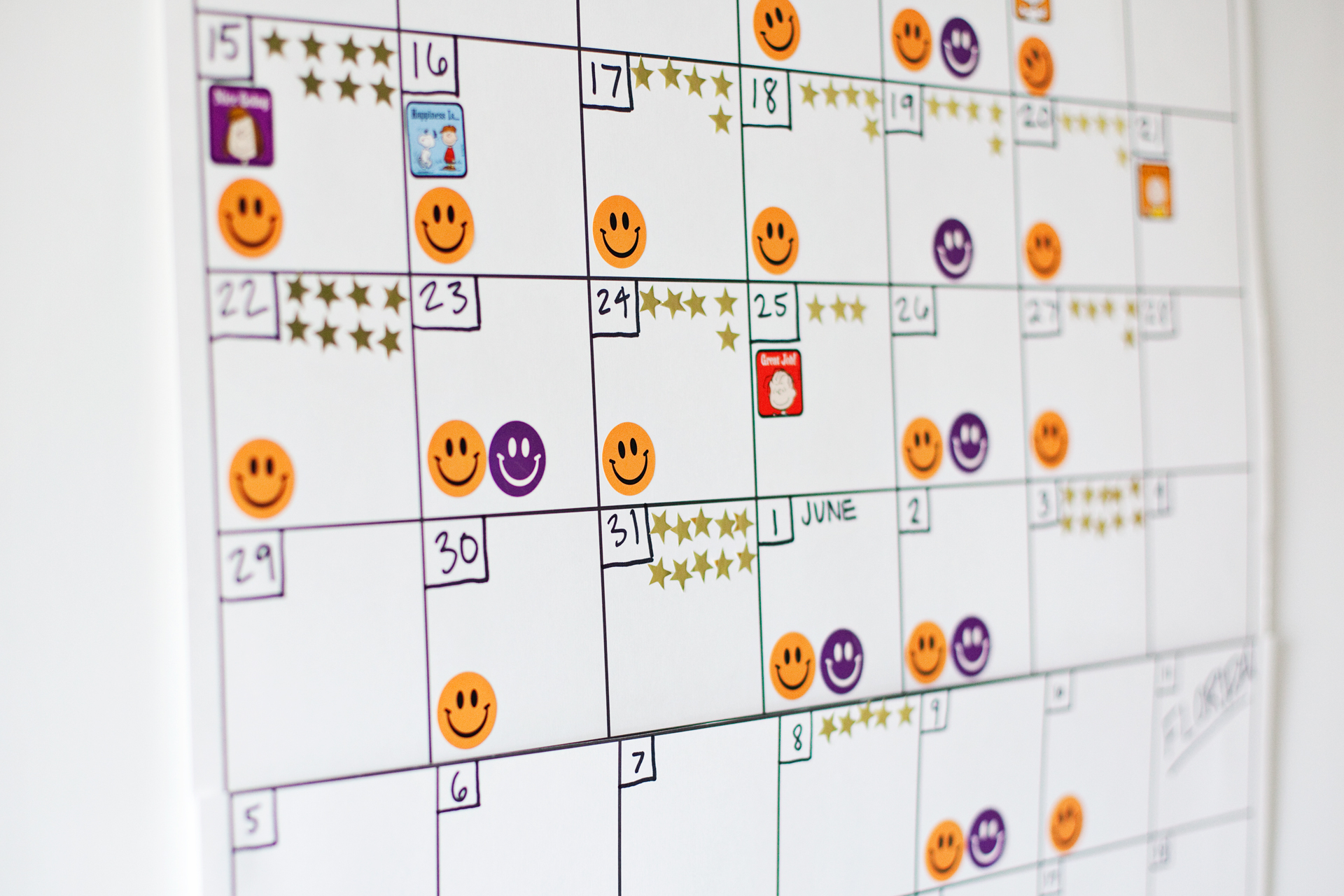 I started out by determining what an ideal day would look like, dietarily speaking, and planning various healthy (and low calorie) meal ideas that I can shuffle around like puzzle pieces to complete an ideal day of meals. The My Fitness Pal app is very helpful with this. You can log your meals and drinks to not only see calories, but also a macro nutrient pie chart and nutritional information for each meal and each day. It makes it easy to see how much protein, carbs, and fat you're consuming, but also checking to see if your sugar, sodium, potassium, iron (and more) is where it should be. If by looking at your daily summaries you see that the day is a bit off from what you'd like, you can pin point what meals should be adjusted, and which meals really help you hit your targets. Then plan to adjust accordingly the next day. Once I found a variety of foods that are really goal friendly and also enjoyable to eat, I pretty much stick to the same rotation (with alterations here and there) and no longer need to log my meals to know that what I'm eating is on par with the nutrients I'm aiming for.
I don't use My Fitness Pal every day any more, but if I notice that I've been overeating or eating unhealthy foods (aka cheating) more and more and feel like I'm really off track, I'll reel myself back in by being more strict with logging my meals and staying accountable to what I'm consuming. Then I'll ease back once I'm back in a better mindset. One thing I really like about My Fitness Pal is that I can log meals the day before, which helps me plan what and when I need to eat the next day. This is helpful on busy days so I know what food I should bring with me or where I should eat out in order to stay on track with my goals. Sometimes if I'm busy I will actually not eat, and then eat the wrong foods later when I'm super hungry. So planning helps prevent that.

One of my favorite sayings is "If you fail to plan, you plan to fail." That is so true with fitness goals! Plan out what meals you'd like to eat each week before you hit up the grocery store, and exercise willpower at the store, which will make willpower at home much easier. Know your weaknesses and plan to overcome them! If you know you have trouble with things like ordering takeout because of convenience, then make sure you have your fridge stocked with healthy options that you enjoy. I like to grill chicken at the beginning of the week and reheat it later with other sides I have stocked in the fridge for easy dinners. Buying greek yogurt in serving sized packages is a favorite high protein snack of mine, but I also use containers to portion out food to take on the go if I need to fly out the door and know I'll be tempted to hit the drive through later. If you struggle with late night snacking, substitute unhealthy snacks for healthier options you enjoy— that way you're not depriving yourself from an experience you enjoy, but rather you're just adjusting the habit a bit. Don't just say "No eating after 7PM," or something extreme like that, because cravings are about more than just food. They're about experiences and comfort. So if you enjoy late night snacking, just incoporate it into your meal plan for the day and eat as late as you want! I used to enjoy a glass of wine almost every night. Again— I was looking for the experience of relaxing and treating myself after the kids were in bed, but now I'll usually make myself a cup of tea with honey and sip on that. I will still have a couple of glasses of wine a week, or more depending on my social calendar, because remember— you want your nutritional goals to be easy to maintain and not restrictive.
It's important to set habits for yourself so it will be easy to get back into things after a bit of a break that happens on vacations, changes in your schedule, or a cheat day, if you will. If you're just starting out, it might be a good idea to be strict during the entire week and then to have one meal and one dessert a week that is indulgent. The point is not to be restrictive, but to retrain yourself and set healthy habits into motion. Then after a month, you can start incorporating a few indulgent snacks or small treats throughout your week in a moderate way, making sure that you have a healthy mental outlook on your diet. The goal is to have balance, enjoy food, but to keep the reigns on your eating so you can meet your goals and be healthy! If your dietary goals make you stressed about going to parties, causes you to obsess over every meal, and consumes a lot of your thought life, I'd say you're not in a healthy place. While you might be causing your body to be more healthy, the rest of your life is probably out of balance, and shouldn't we be aiming for total body health?

At first it's easy to be motivated to make good decisions regarding fitness goals. At least, if you're excited about your goals. But that goes away after a while. So it's important to make this about enjoying the process, not about the end goal. Or you may feel like giving up. I reward myself for reaching benchmark goals and also keep a motivational chart that I fill with stickers for various achievements, such as clean eating (purple smiley), weight lifting (orange smiley), miles run (gold star), and increasing my weight or going on a family walk. The first image in this post shows me adding a sticker to the chart, which is pretty gratifying, oddly enough! Find what motivates you, whether it be blogging, following fitness bloggers, finding a gym body, or whatever, and stick with it!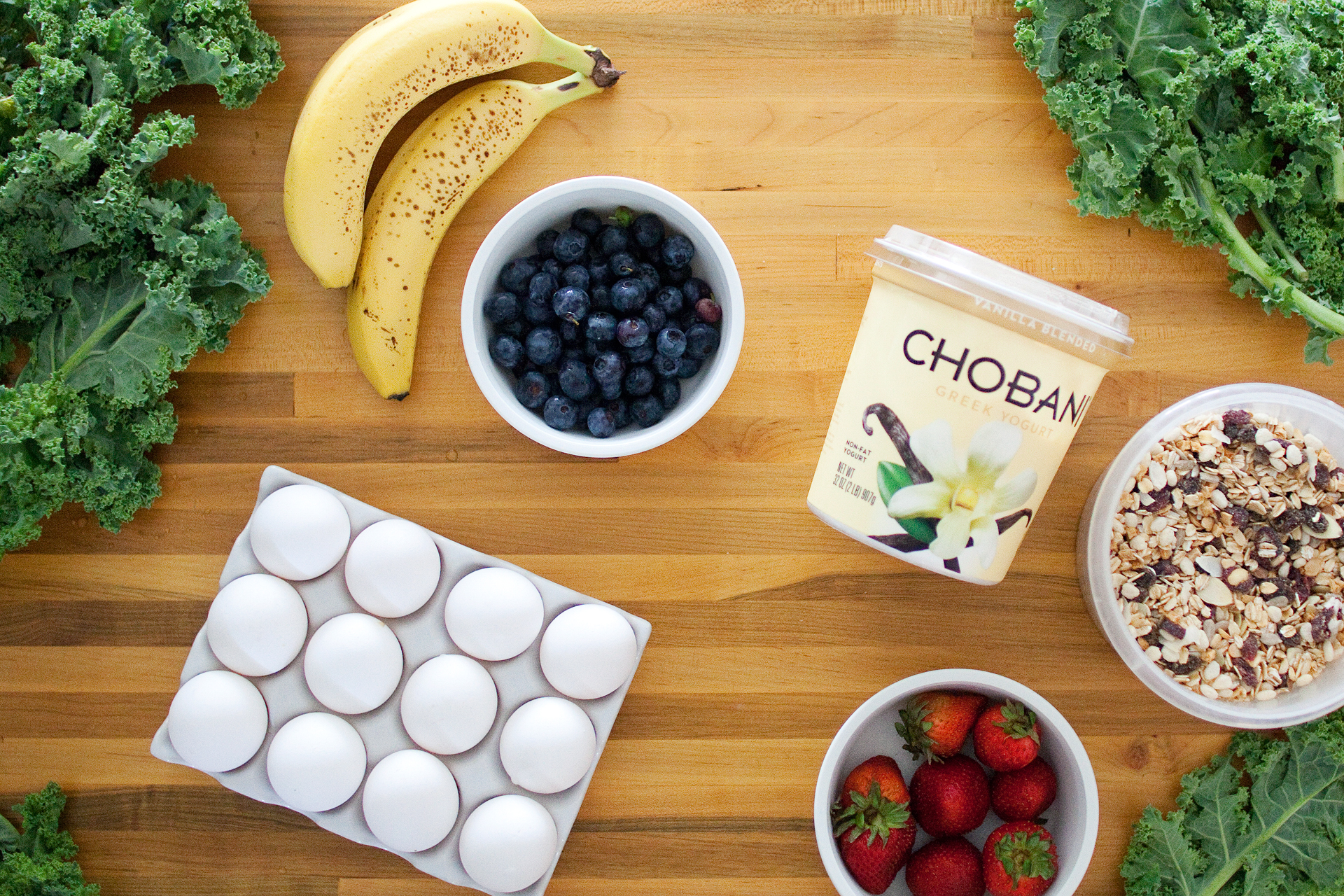 Because I am weight lifting, a big part of my personal dietary goals is to have a high protein diet. I used to aim for a macro nutrient ratio of 40/40/20 (protein, carbs, fat), but now I just try to hit 120-150 grams of protein each day and not really worry about my fat or carbs ratio so much. As far as calories go, on an ideal day I'll consume around 1500, but I go over that most days because quite honestly, I struggle with eating according to my goals, but I also don't want to stress myself out about it, so I just roll with it and figure, hey, this is a marathon, not a sprint! I'm not in a race to lose weight as fast as possible. I'm on a journey and it's okay if I'm not perfect.
That being said, I've found the easiest ways to stick to my goals is to just let myself be a habitual eater most of the time. I eat the same things over and over again, and am happy with that, but I also enjoy breaking routine here and there and treating myself when I feel the need. Here are some of my go-to foods for each meal of the day, including snacks and treats.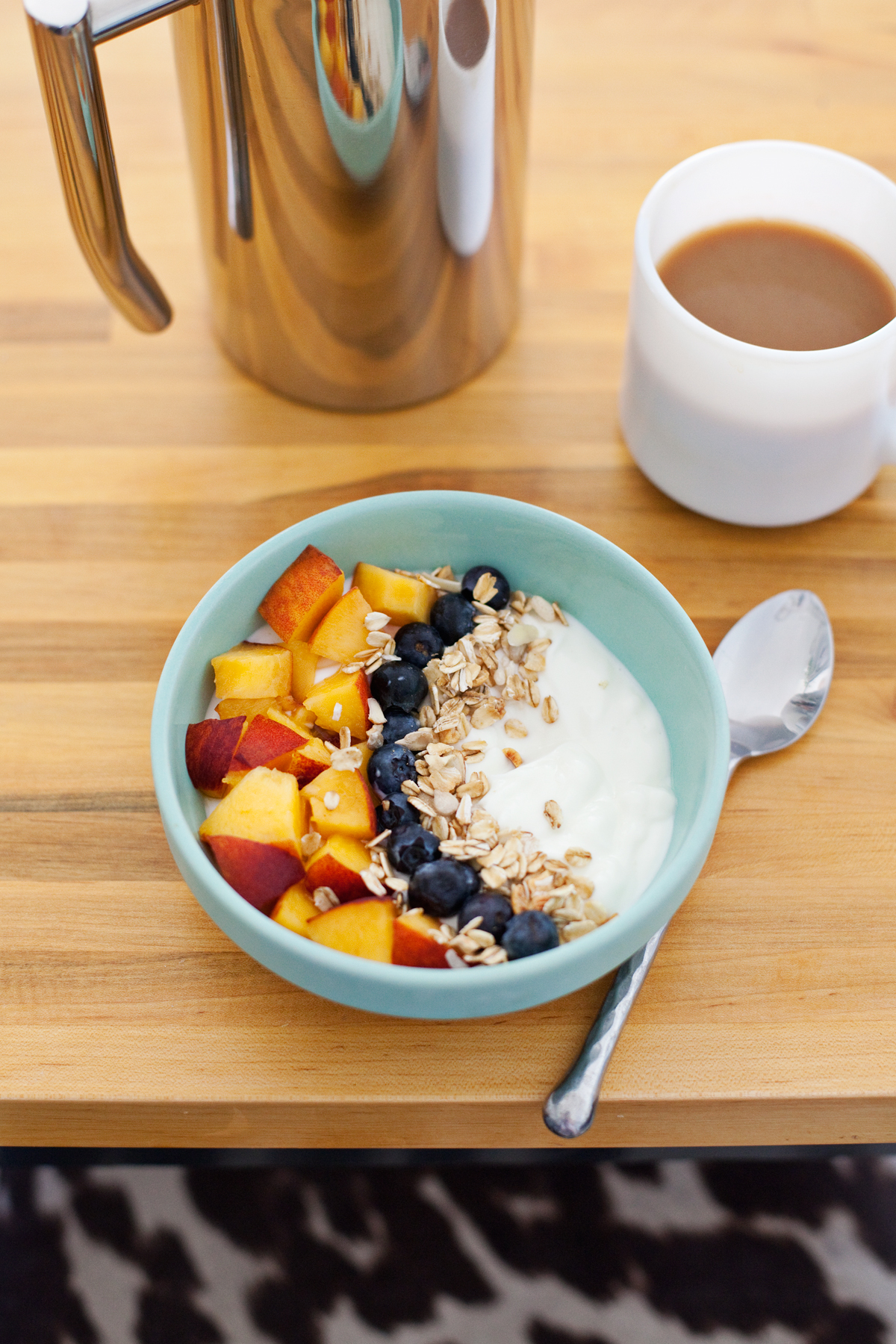 My favorite meal of the day! Perhaps because it's always so carb laden? I often will eat these foods for snacks and other meals as well. When I'm on the go, I will make a smoothie because they are so easy to sip while driving. If it's the weekend, I will load up on french toast. And if I need groceries, enter the peanut butter toast! Always I have coffee and never do I skimp on the cream.
greek yogurt bowl (I mix plain and vanilla nonfat yogurt with 1/4 cup of muesli and seasonal fruit.)
oatmeal (My favorite is cooked in 2% milk and topped with a swirl of peanut butter, sliced banana, and a sprinkling of mini chocolate chips.)
breakfast quinoa (cooked in coconut milk and topped with coconut cream, honey, and seasonal fruit)
green egg white smoothie (I blend 1/2 banana, lots of kale, another fruit of choice- kiwi or apple usually, water, then blend in ice and frozen mango, then slowly blend in 1/3 cup egg white protein powder.)
french toast and fruit
peanut butter toast topped with 1/2 sliced banana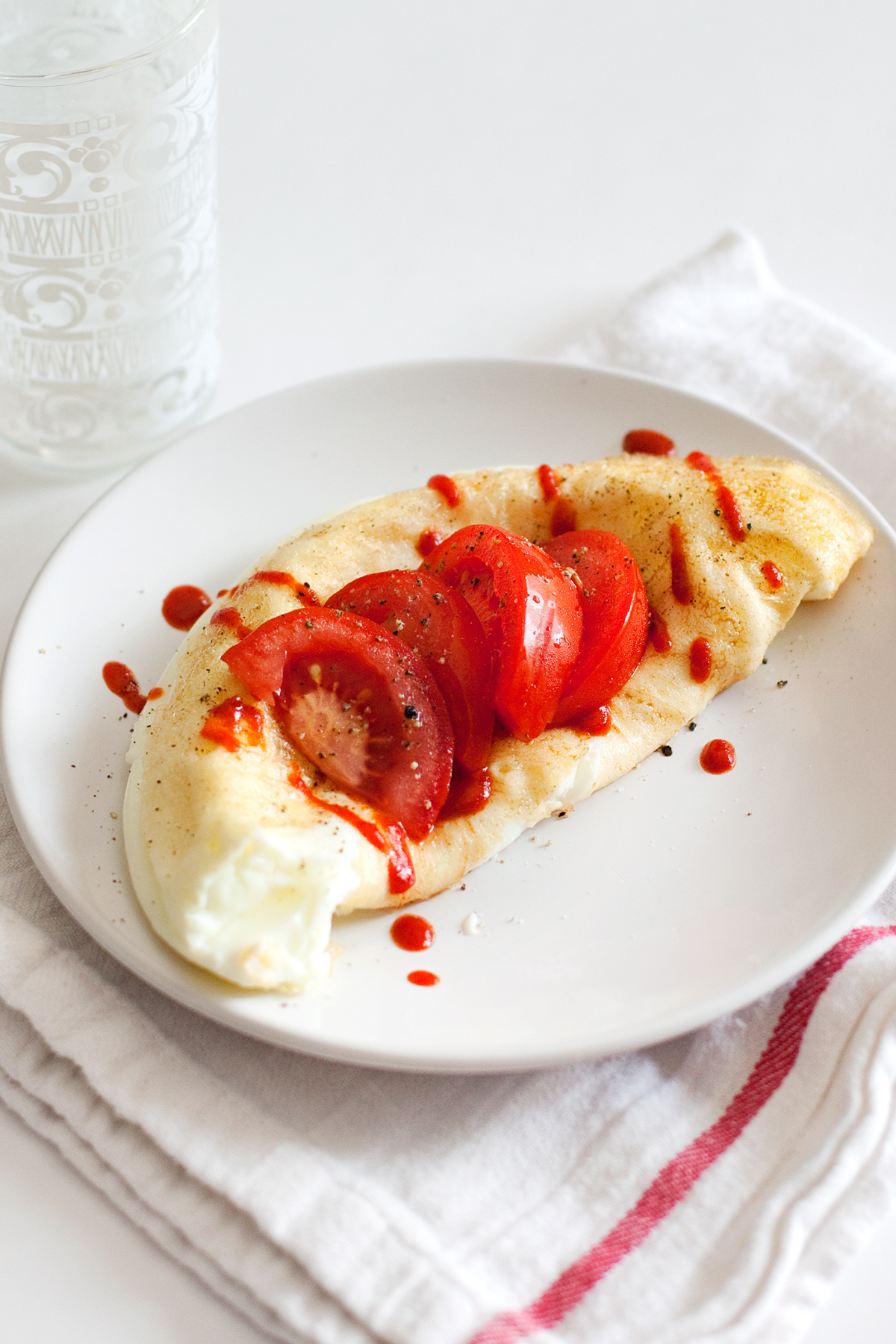 It should be noted that because my schedule is different from most peoples', considering my odd work-at-home mom schedule, that I fit in a workout somewhere between breakfast and lunch on most days. So my lunch is usually lighter and very protein heavy to fuel my muscle repair after heavy weight lifting. I usually fit in a substantial snack before dinnertime, or I'll have an early dinner and then a substantial snack before bedtime.
My go-to post workout lunches are the following (in order of frequency):
egg white omelette (sometimes with mix-ins I'll find in the fridge)
chicken salad sandwich— chicken salad made with mashed avocado, greek yogurt, shredded chicken, diced red onion, salt, and pepper
lentil or black bean soup (usually not during summertime)
leftovers from dinner the night before (see my dinner regulars below)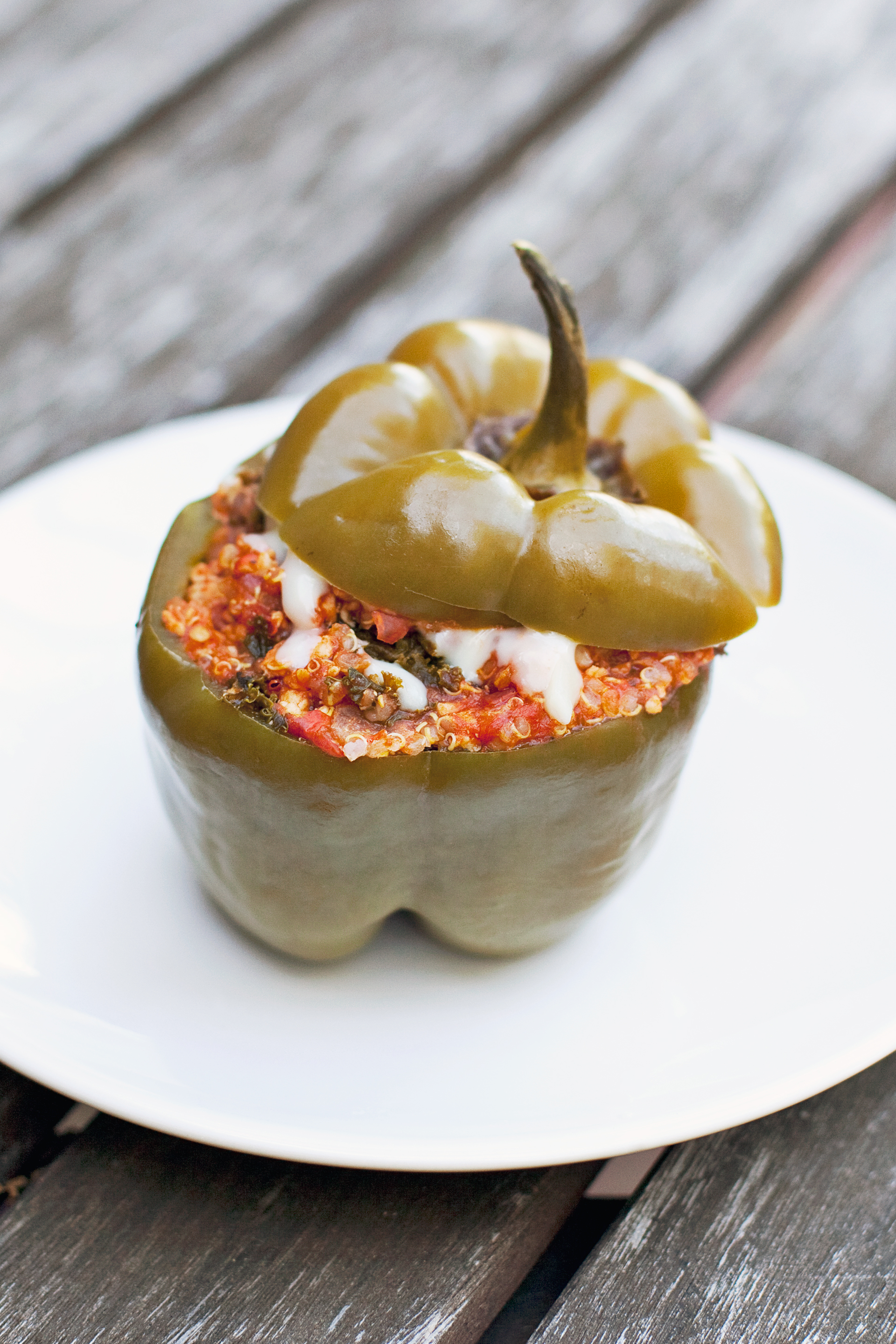 I try to be flexible with dinners, because I usually have this meal alongside others, and especially in the Summer we grill out with friends. But it's usually pretty easy to keep it light and protein-rich, as I'm likely to have a small grilled chicken breast with loads of veggies on the side. (Albeit some of those veggies are fried in the form of potato chips! Oops!) These are my favorite go-to dinners when I'm planning my own meals to enjoy with our family here at home:
grilled or broiled chicken with two vegetable sides (usually one fiber heavy and one carb heavy, such as broccoli and sweet potatoes)
stuffed peppers made traditionally but subbing ground turkey for beef/sausage, quinoa for rice, and adding kale
chicken fried rice or other stir fry made with quinoa or cauliflower rice
ground turkey pasta sauce served over spaghetti squash with a baked potato
burrito bowls with seasoned grilled chicken, black beans, corn salsa, cauliflower rice, and sweet potatoes
chicken wraps (usually made with a thai style peanut sauce over sliced chicken and wrapped in live edge lettuce with thinly sliced peppers and carrots)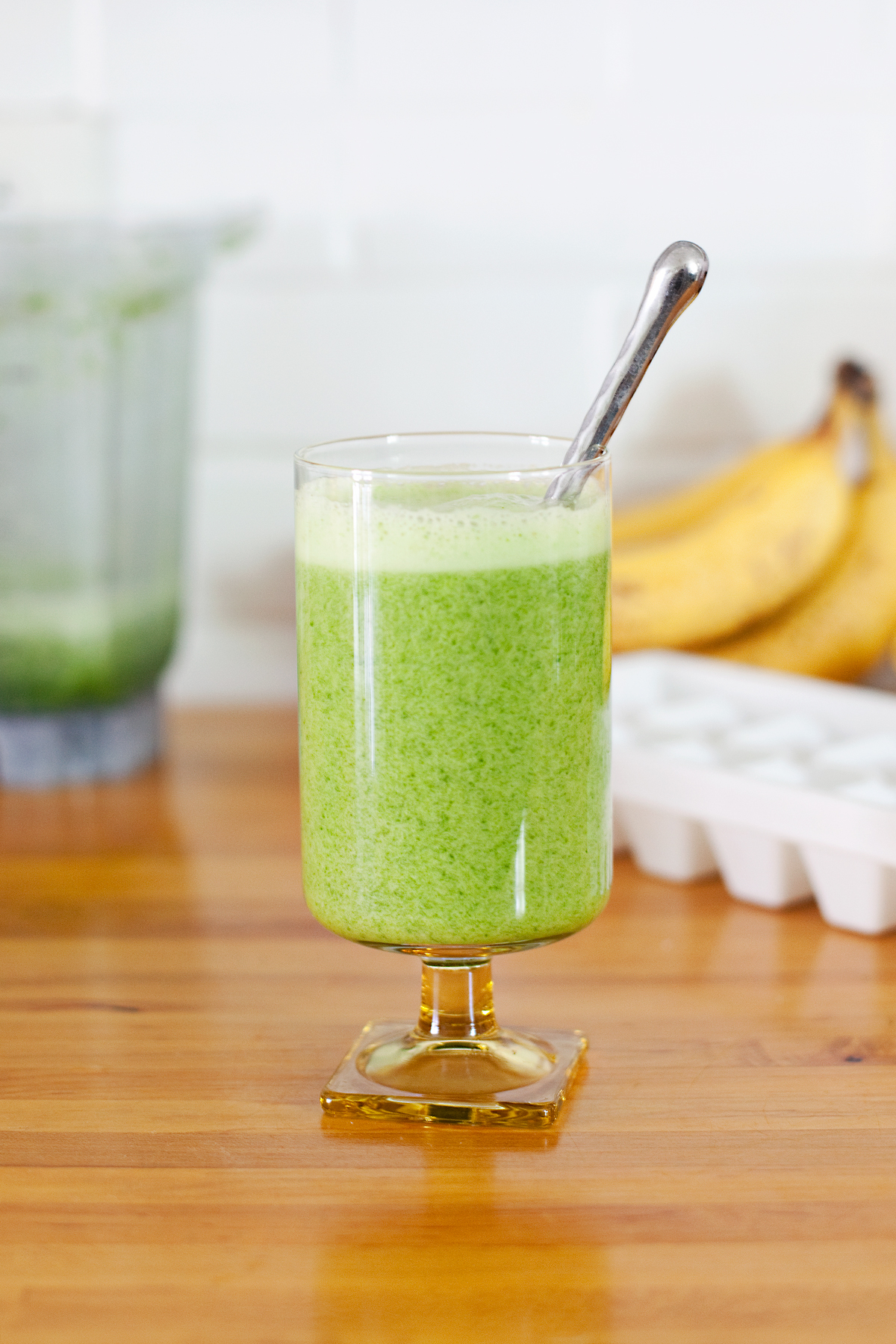 Because my meals are on the small side and might be pretty nutritionally comparable to the snacks I eat, I actually tend to look at my daily intake more as "meal one," "meal two," etc. rather than breakfast, lunch, dinner, and snacks. So here are some of my favorite snacks that I incorporate into the rotation, but I also regularly eat food from what I've listed under breakfast, lunch, and dinner for my snack time as well.
apple with peanut butter greek yogurt dip (I shared the recipe here)
green smoothie (recipe described in breakfasts)
protein smoothie made with chocolate protein powder, almond milk, and banana as shown here (great post-workout snack!)
vegetables with hummus (usually carrots, peppers, or broccoli)
rice cakes with peanut butter and banana slices
cooked egg whites and salsa (if I'm low on my protein goal for the day)
chia seed pudding (My favorite is made in a mixture of almond milk , maple syrup and cocoa powder then topped with sliced banana after thickening. I also enjoy a version made by blending together strawberries, honey, and coconut milk to add to the chia seeds.)
asian edamame slaw (made from this recipe)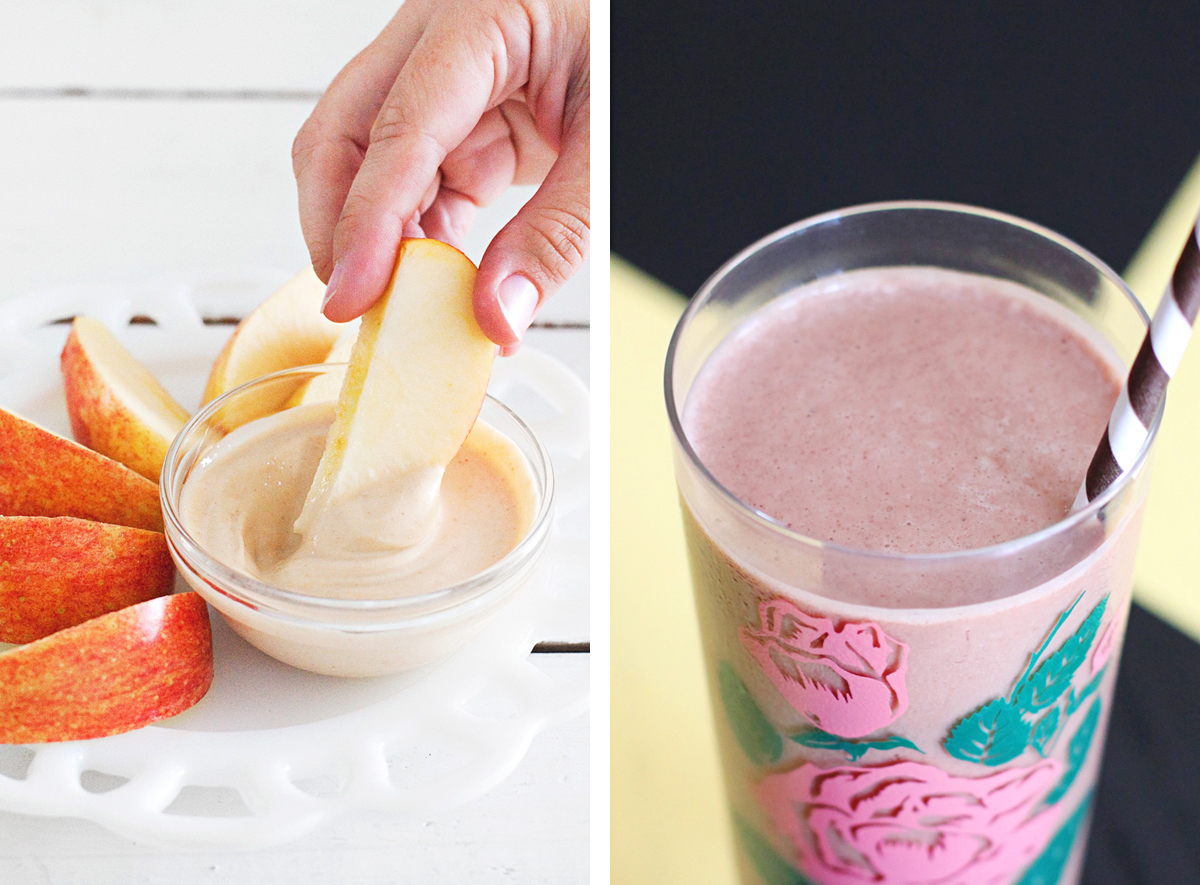 Some people go for cheesecake or pasta dishes like fettuccine alfredo, but I'm actually not the biggest fan of some basic cheat meals. (Though some of my favorites are as about basic as you can get!) I thought it would be fun to share my favorite indulgences that I'll often choose when I'm ready to treat myself. Not all of these are necessarily bad for you, but they are more indulgent in the calorie department than I usually work into my daily diet, so I obviously don't always eat this stuff. But I do look forward to indulging in them somewhat regularly!
french toast
sugary cereal with milk
Nutella stuffed pancake balls
pizza
doughnuts
Mexican food
tortilla chips and guacamole
pad Thai
ice cream (peanut butter chocolate variations are my favorite!)
Oreos (double stuffed golden all the way!)
iced animal cookies
goldfish crackers
oatmeal cookies
Cheetos
homemade puppy chow aka muddy buddies (look it up if you don't know! So good!)
cinnamon rolls with cream cheese frosting
mashed potatoes
cherry cobbler
Oh man, now I really want to treat myself. Maybe I'll make french toast for dinner!