Holiday Craft Projects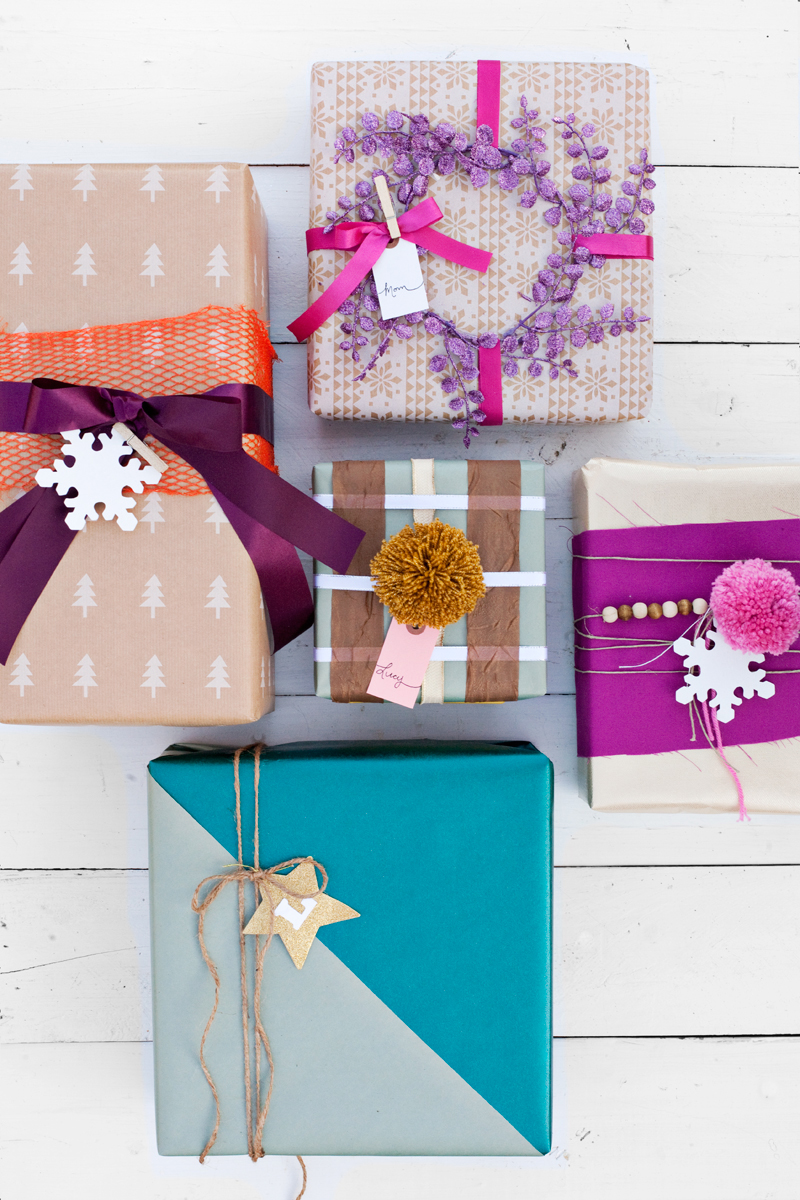 I'm not sure if it's the cooler weather and resulting hibernation or what, but Christmastime always seems to be the perfect time for crafting! As you might have noticed from my holiday house tour, I prefer a handmade touch for our Christmas decorations, so each year I make something new for our home. I thought you all might like to see what kind of holiday crafts I've done in the past, so I've rounded up my favorite projects I've shared at A Beautiful Mess and linked to them right here.
Top: Creative Gift Wrapping Ideas / I grabbed supplies from around the house to make extra beautiful gifts for friends and family. Did you notice the orange mesh I stole from a bag of clementines?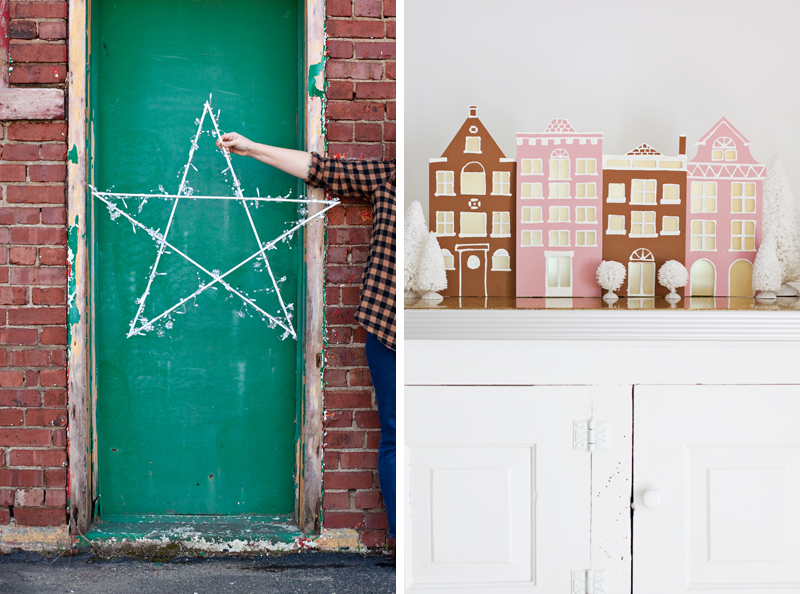 Above Left: Star Light Holiday Decoration / This star light was so easy to put together! You may have noticed it lighting up our desk in our holiday home tour.
Above Right: Simple Winter Village / I didn't have the gusto for a gingerbread house last year, so I made this little village out of cardboard instead! It's backlit with a strip of LED uplights.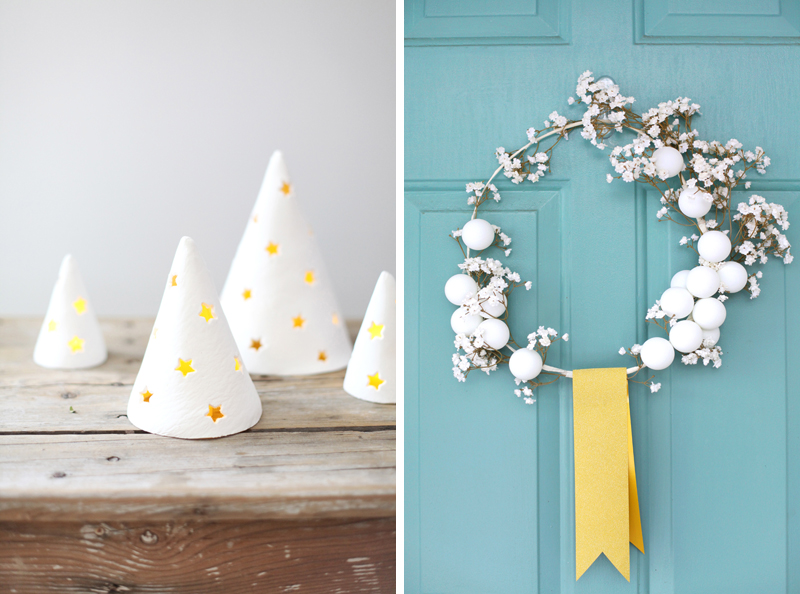 Above left: Porcelain Holiday Trees / These little tree cones are simple to make with the provided cone template and some air dry clay. I used LED tea lights inside for a festive glow.
Above Right: Winter Wreath / This delicate wreath uses unusual supplies— a coat hanger and ping pong balls to name two!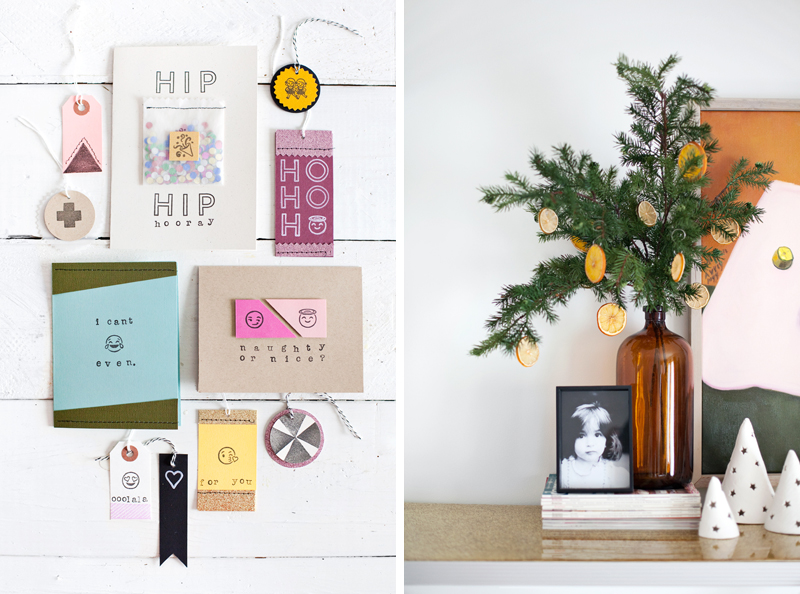 Above Left: Homemade Cards + Tags / If you like to give handmade, but your family isn't so into handmade gifts, this is the perfect compromise! Create handmade cards and tags for your store-bought gifts.
Above Right: Dried Citrus Ornaments / While simmering citrus and spices on the stove for a fresh scented home, why not slice up some extra pieces to dry for ornaments?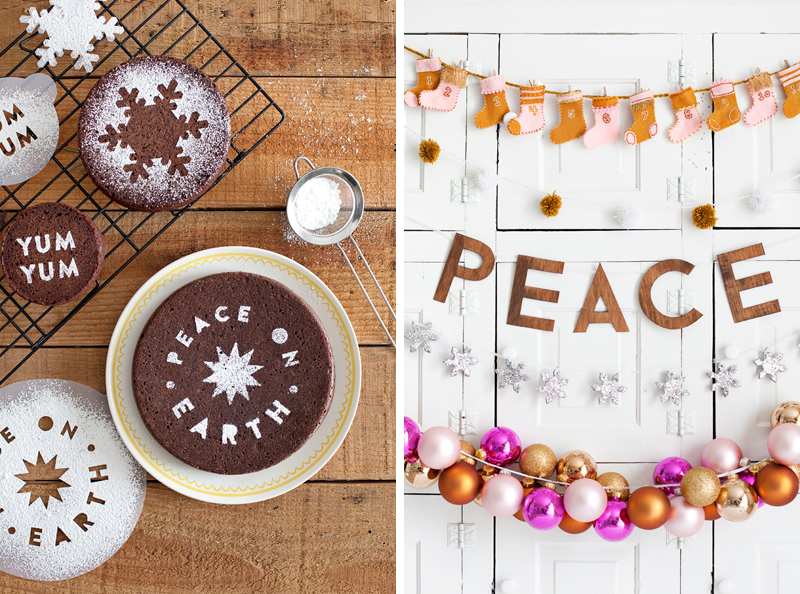 Above Left: Cake and Beverage Stencil / This is the perfect decoration for a simple naked cake or pan of brownies. I also dusted a design on the top of my homemade latte!
Above Right: Homemade Holiday Garlands / So many garland ideas, so little time! My favorite is the "PEACE" one which hangs near my front door and kitchen sink.