Our Kitchen Renovation Progress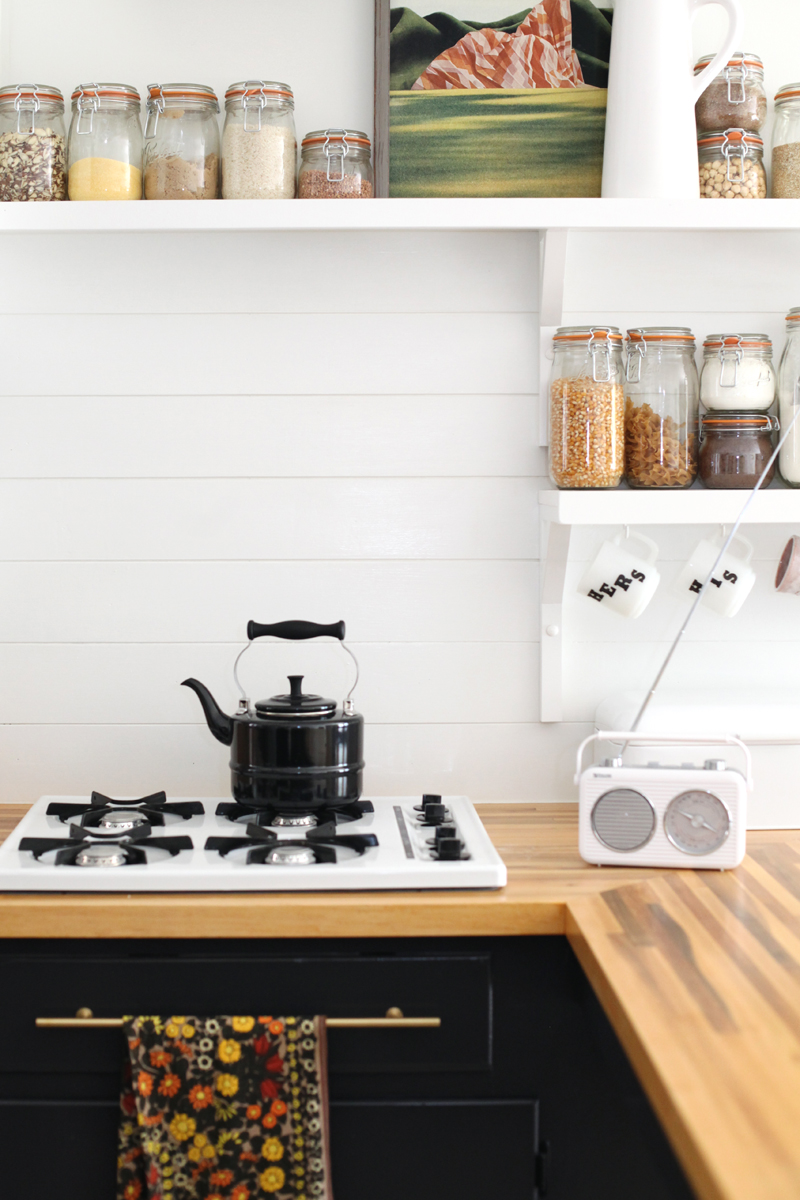 It was about halfway through our kitchen renovation that I started feeling incredibly anxious. It might have been my irrational feeling that my kitchen would never ever be clean again, or maybe the real struggle of keeping a toddler from constantly climbing one of the two ladders that were always standing about. After I forced myself to let go of the pressure (and sent Lucy to my parents for the night), I decided to just plow forward, nose to the grindstone, and bust out as much work as possible so we could get back to normal.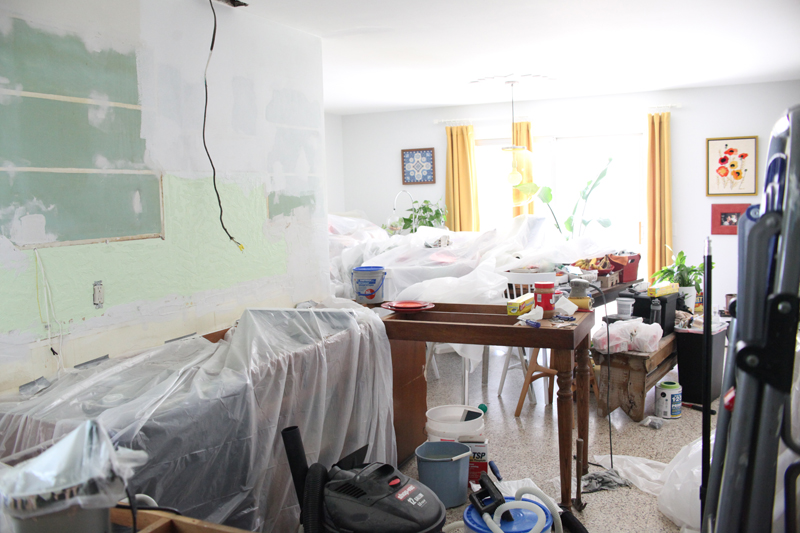 Two 4AM bedtimes later, I went from a near breakdown in a cluttered house and ripped up kitchen with no counters (see image above) to exhaustedly sipping fresh coffee in an almost finished kitchen! (See last image for our current progress.) We still have a few things left to do, like install the ceiling ventilation to replace the hood vent, change out the overhead light, mount the under-shelf lights, and a little bit more accessorizing. But we're almost there, and I'm so excited to share my post recent progress today at A Beautiful Mess.
Check out all of my kitchen renovation posts below: