Soft Pretzel Sandwich Buns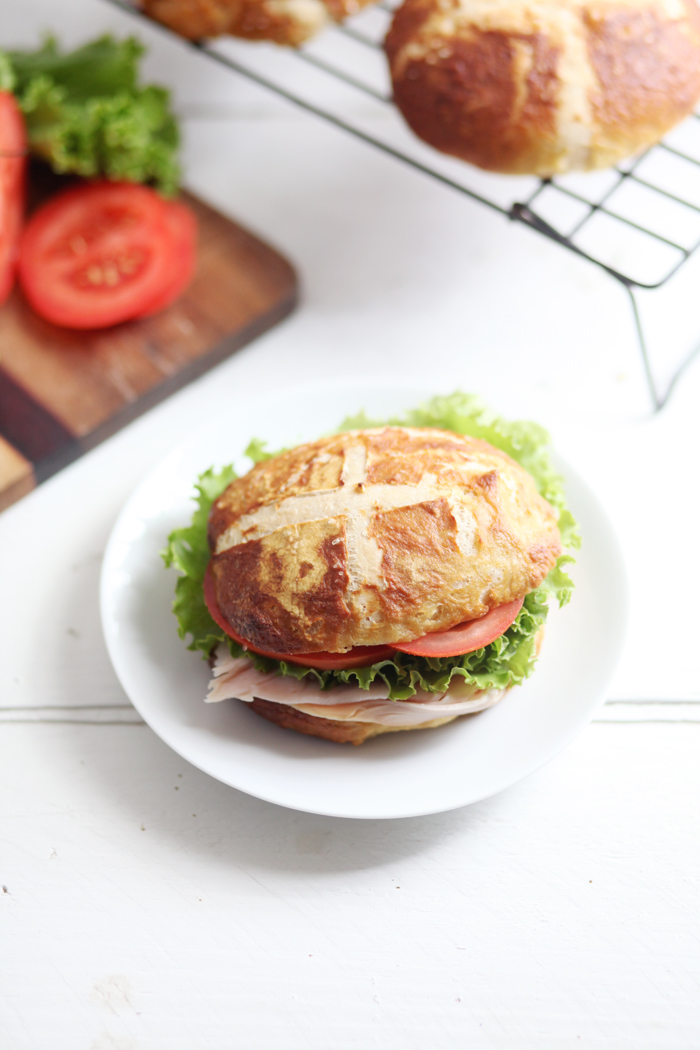 It might be my penchant for all things salty, or maybe it was the latest Wendy's signage you just can't escape when living in suburbia. But whatever it was, I was craving a pretzel bun sandwich like a crazy pregnant lady. (I'm not pregnant— just cravy/crazy.) The pretzel buns I find at the grocery store just don't do it for me like chewy homemade ones, so I decided to get to work on making my own soft pretzel buns right away!
You can use this recipe to make regular ol' soft pretzels, I suppose, or even pretzel rolls or a pretzel loaf. But I highly suggest making a batch of these soft pretzel rolls and compiling a delicious sandwich as soon as possible. Just a special homemade bun really elevates a simple deli sandwich to gourmet status. So Phil tells me, and I'm inclined to agree!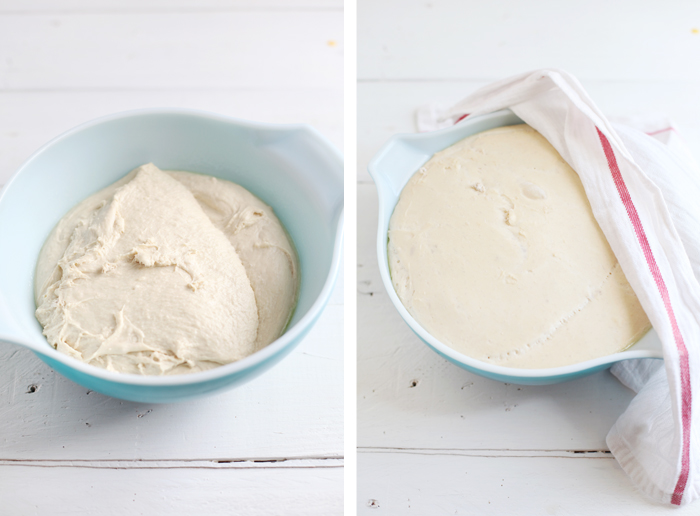 I adapted this recipe from this delicious looking recipe on Mel's Kitchen Cafe, making my version a little more like a chewy soft pretzel, and less like a light and fluffy dinner roll. I used a bit less flour, added some brown sugar, used a touch more butter instead of oil, increased the soda for a little more of that distinctive pretzel flavor, and added an egg wash for a nice, shiny glaze.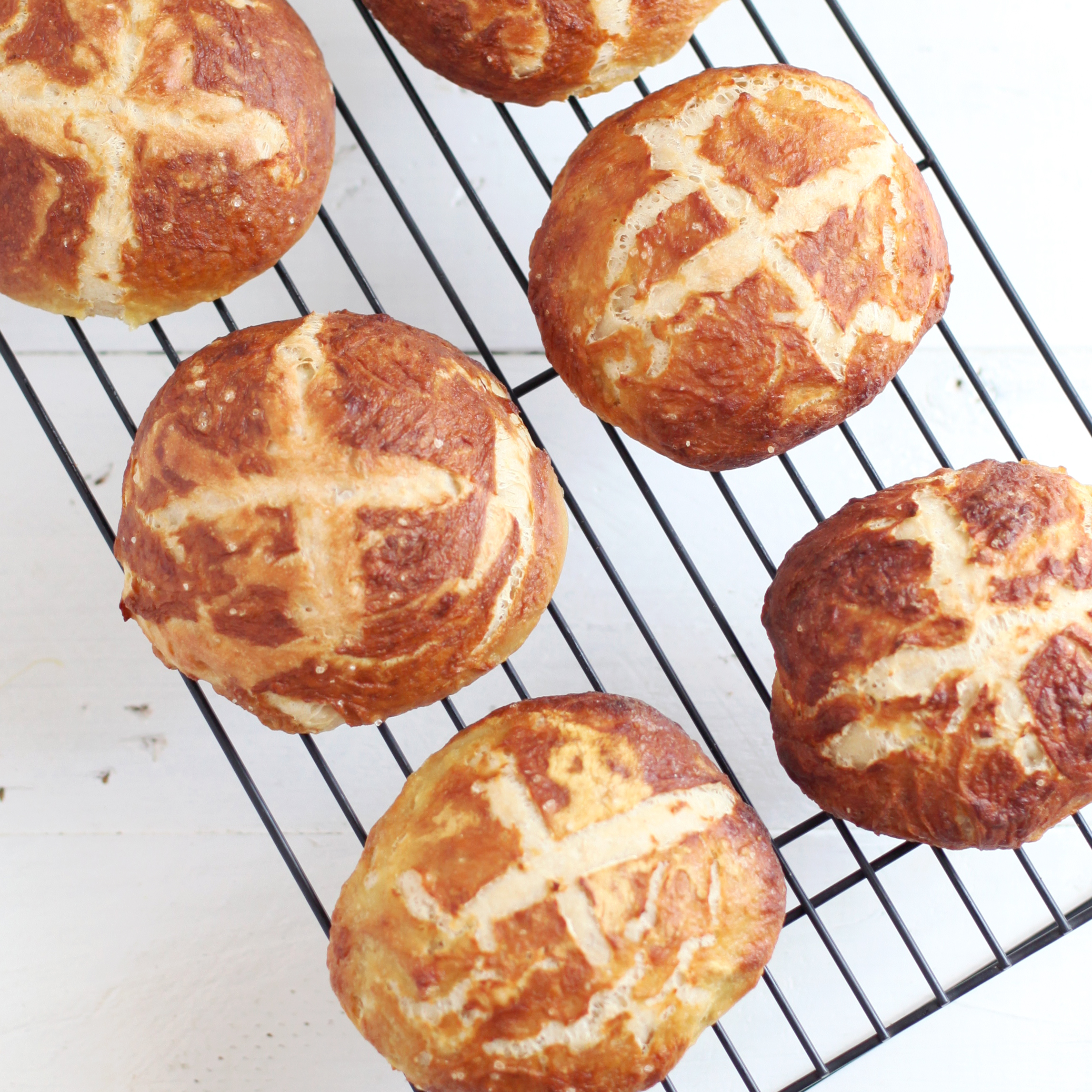 Soft Pretzel Sandwich Buns
2014-07-09 18:13:32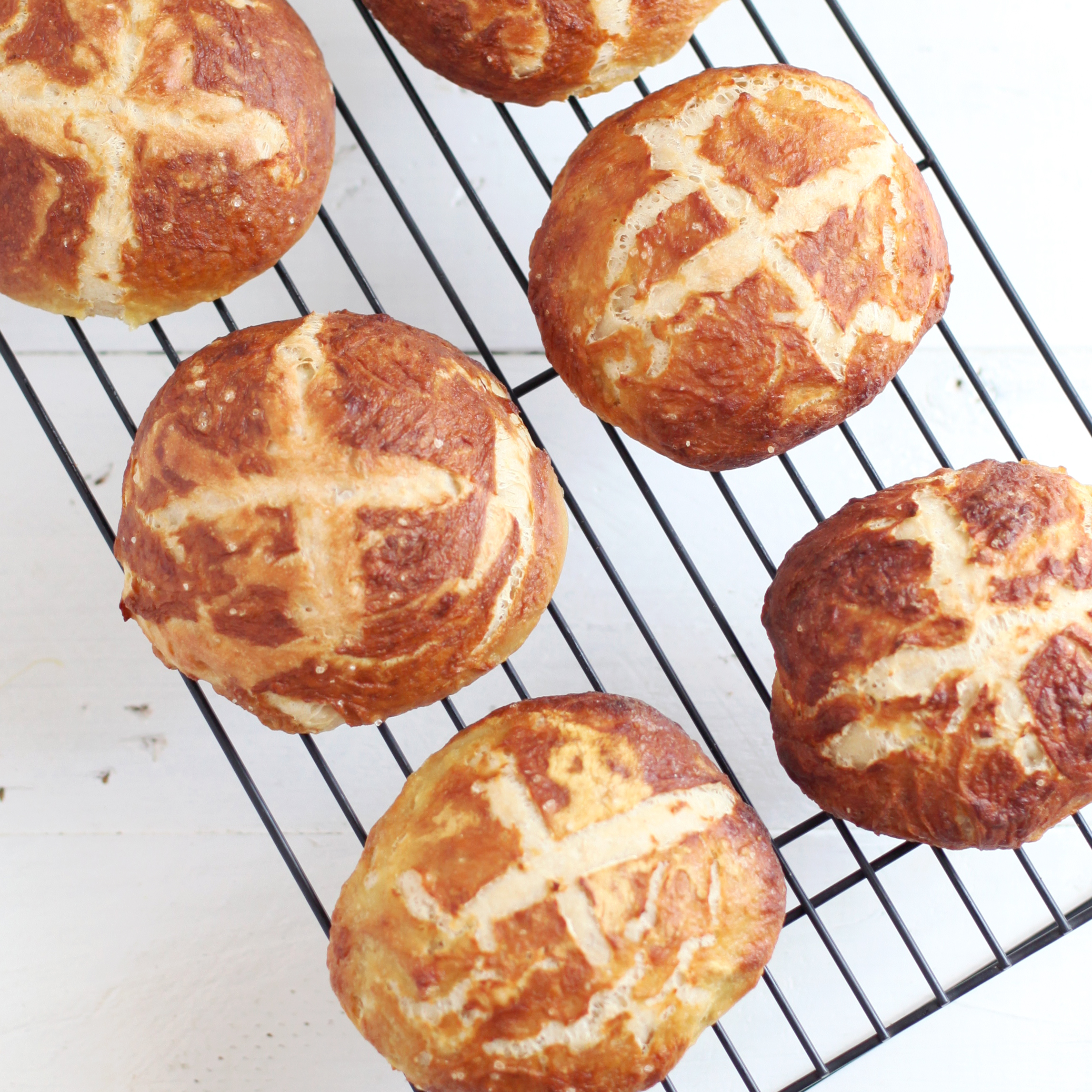 These chewy soft pretzels buns will make any sandwich extra special!
Nutrition Facts
Amount Per Serving
* Percent Daily Values are based on a 2,000 calorie diet. Your Daily Values may be higher or lower depending on your calorie needs.
For the dough
1 tablespoon rapid rise yeast
3 tablespoons melted butter
2 cups warm milk (no warmer than 100 degrees F)
1 1/2 cups warm water (no warmer than 100 degrees F)
2 teaspoons salt
7-8 cups unbleached all-purpose flour
For boiling
3 quarts water
1/2 cup baking soda
For finishing
1 egg beaten with 1 tablespoon water
coarse salt
Instructions
In an electric mixer, combine all ingredients with 6 cups of flour, adding more flour until the dough pulls away from the sides of the bowl. The dough will be sticky and not stiff.
Remove dough from mixing bowl and transfer to a large greased bowl. Cover with a towel and allow dough to rise in a warm, draft-free area for 1 1/2 hours.
Turn out the risen dough onto a floured surface and need with a little extra flour a few times until the dough can be handled without sticking. Separate dough into four equal parts. Separate those four parts into three balls for larger buns, or four balls for smaller buns. Placed the well-formed balls onto a floured surface next to the stove, and allow the dough a second rise, which takes about 15-20 minutes.
Preheat oven to 425 degrees F.
Boil three quarts of water with 1/2 cup of baking soda. Add dough balls to water for 45 seconds on each side. Use a slotted spoon or spatula to transfer boiled balls onto a greased or parchment-covered baking sheet. Brush egg wash onto the buns, gently slice an X into the top of each with a sharp blade, then sprinkle lightly with coarse salt.
Bake at 425 degrees F for 20 minutes or until a deep medium brown color as shown. Allow the buns to cool before slicing.
Adapted from Mel's Kitchen Cafe
Making Nice in the Midwest http://makingniceinthemidwest.com/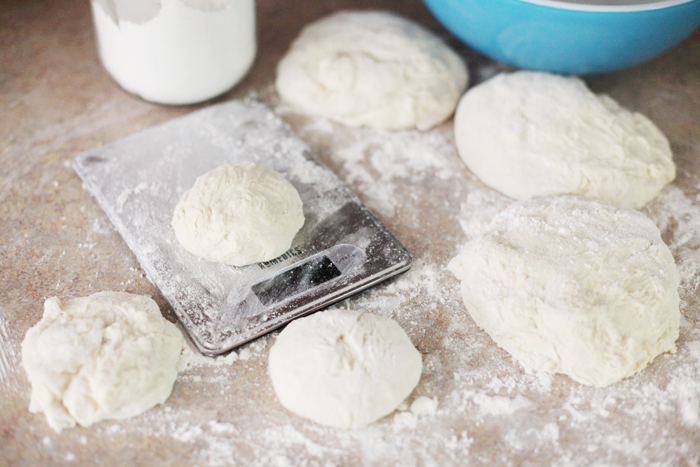 To split my rolls, I divided the dough into four equal parts (using a food scale to get uniformity in size), then split those four parts into three equal parts. I rolls each ball in my hands until they were a nice perfect ball (adding flour to my hands to keep them from sticking), then set them on a floured surface next to my stove.
While waiting for the dough balls' second rise, I added the baking soda to three quarts of water on the stove and got things boiling. The dough should be ready after 15-20 minutes, which is great timing, because by then, your water should be boiling.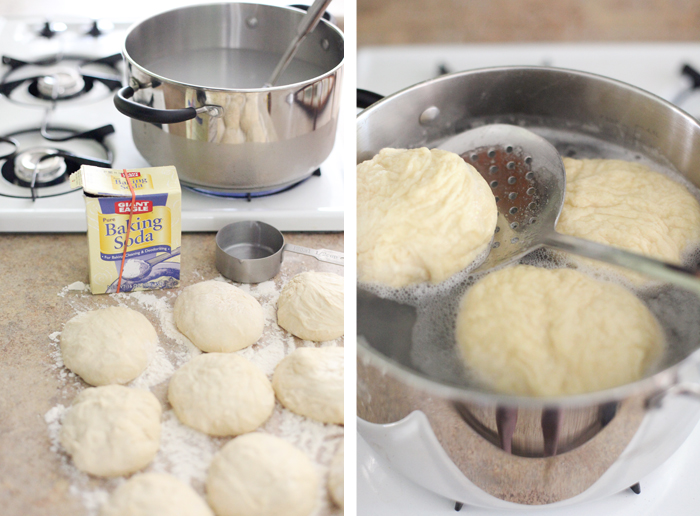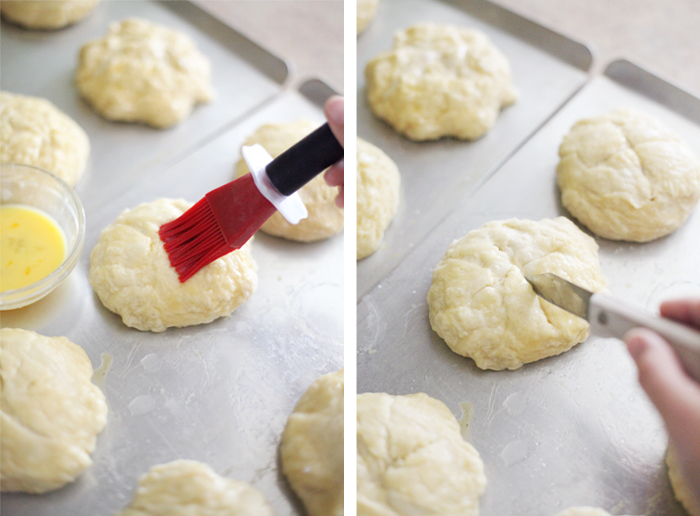 Drop three rolls at a time into the water and boil for about 45 seconds on each side. Remove them with a slotted spoon and plop them onto heavily greased baking sheets, or baking sheets covered in parchment paper or a silicon baking mat. While each set of three rolls are in the water, you can brush the ones on the tray with the egg wash. Just don't forget to count the seconds!
When both trays are full of rolls, you can sprinkle the rolls with coarse salt, then using a very sharp knife, mark the tops with an X. Try not to mutilate them at this point. You don't want the rolls to deflate.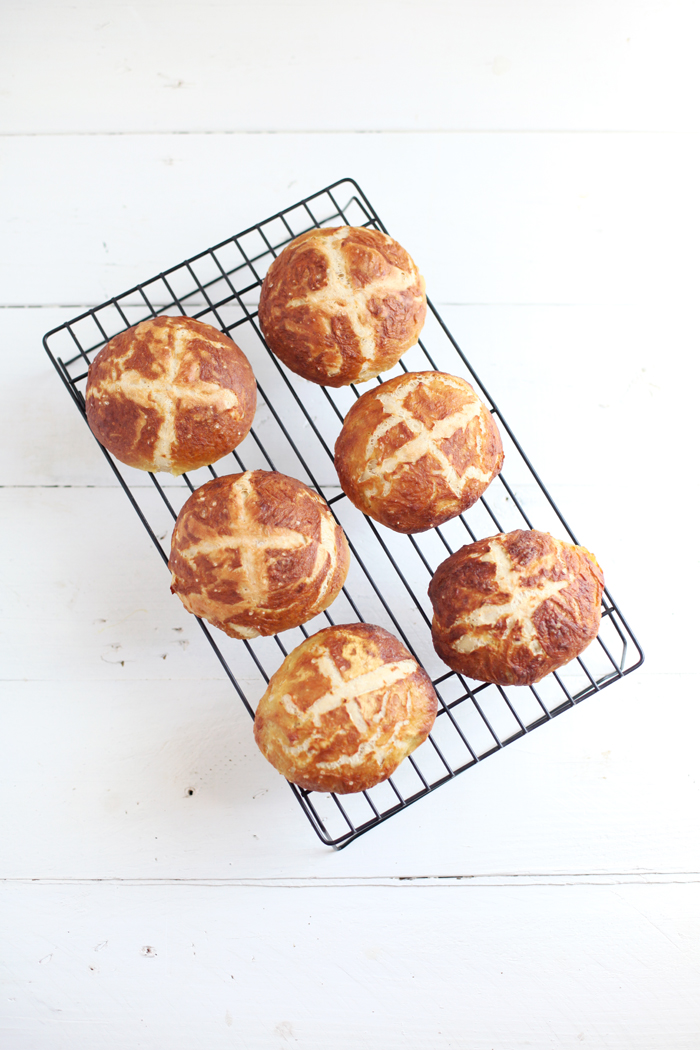 Bake the buns for about 20 minutes, then allow them to cool completely before slicing them for your sandwiches. This recipe yields 12 large buns, but if you're looking for something more like the size of store-bought buns, you may want to make each bun smaller by splitting the quartered dough into fourths, instead of thirds. I like the larger buns for deli sandwiches, but for chicken sandwiches or pulled pork, I would definitely like something smaller.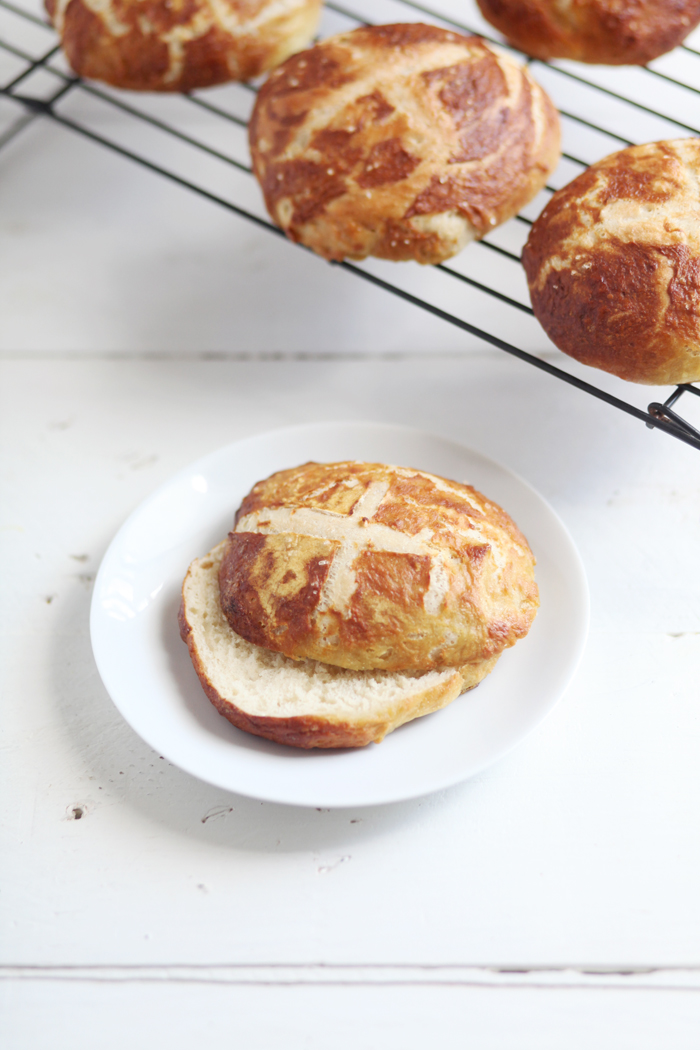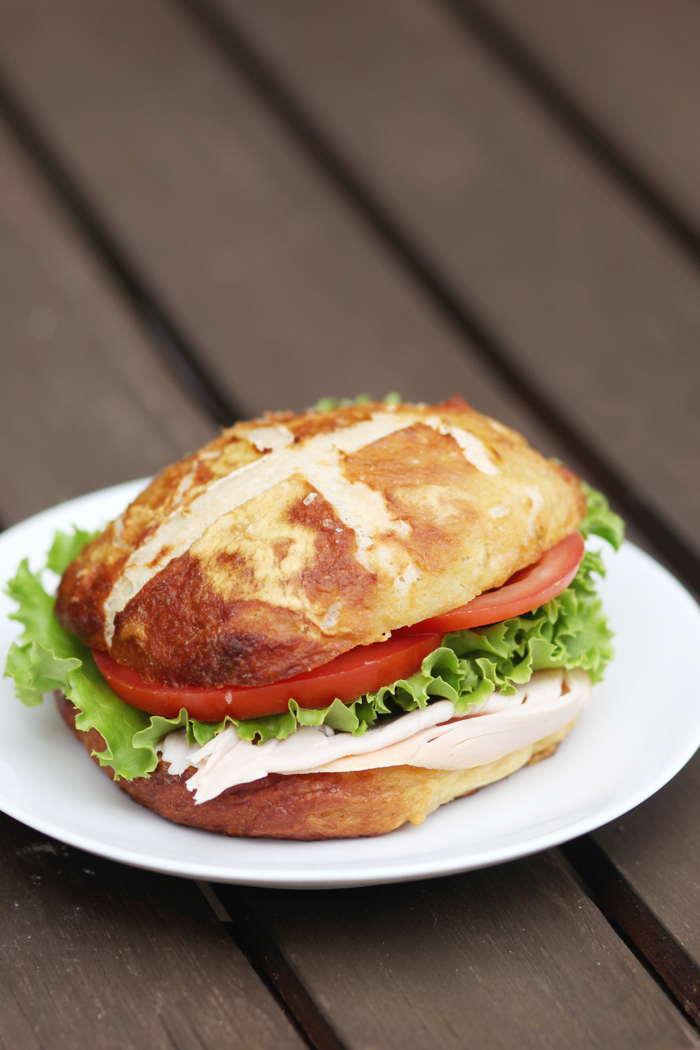 Somehow these buns manage to not only feel light and fluffy, but chewy and moist as well. They'll keep for a week on the counter, but before using them, you might want to heat them up a little bit for a bit of that fresh-baked warmth.