Boozy Root Beer Floatsicles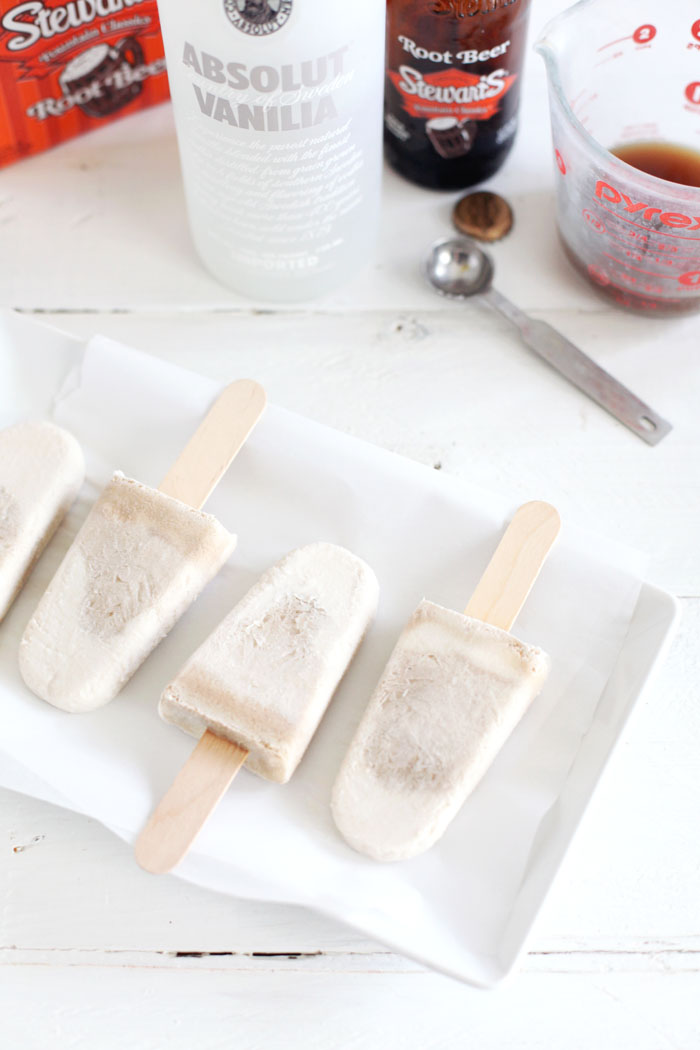 When I was only about four feet tall, I thought there was nothing greater than a beautiful Summer day with Dad at the mini golf course. There was an ice cream stand right next door, so we always finished each match with fizzy root beer floats. As an adult, I couldn't remember the last time I had enjoyed a root beer float, so during our family vacation this past Christmas, we all decided to make some floats during movie night. The warm waves of nostalgia washed over me as I sipped my root beer float, but then my thoughts inevitably turned to how I could make an adult variation come Summertime.
Well, Summer's here, and so are my boozy root beer floatsicles! And let me tell you, they're every bit as delicious as my beloved childhood treat. Check out how I made them below!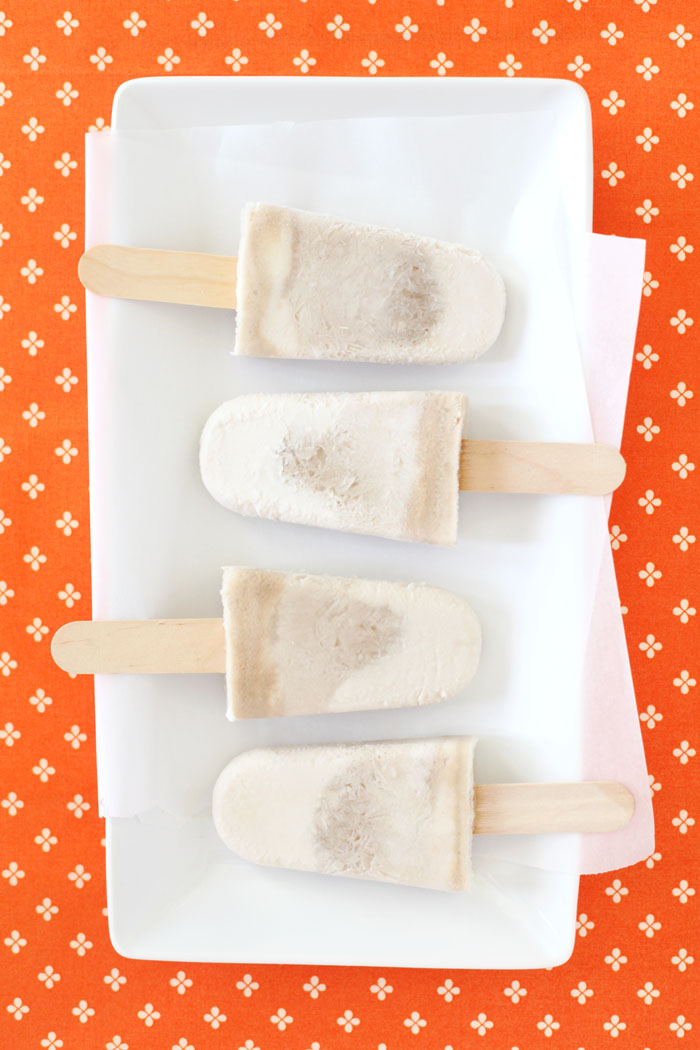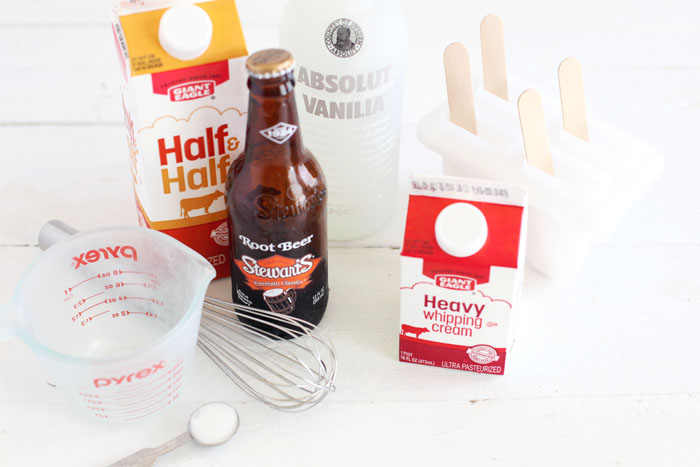 I played around with the proportions a bit to make sure the popsicles still freeze, despite the alcohol content. Each 3oz popsicle I made contains about as much alcohol as half a shot. You definitely don't want to pour the alcohol any heavier than what I've laid out below, and cranking up your freezer wouldn't hurt either.

4oz* of root beer
4oz* of vanilla vodka, divided (or add 1t of sugar and 1t vanilla extract to regular vodka)
2oz* of half & half
2oz* heavy whipping cream
1t sugar
measuring cup
whisk
popsicle mold with sticks
*The measurements above make four 3oz popsicles. If your popsicle molds are a different size, just follow the proportions shown in the image below.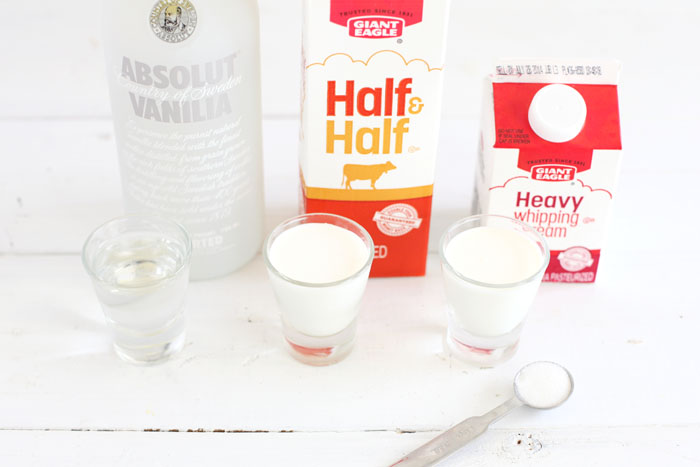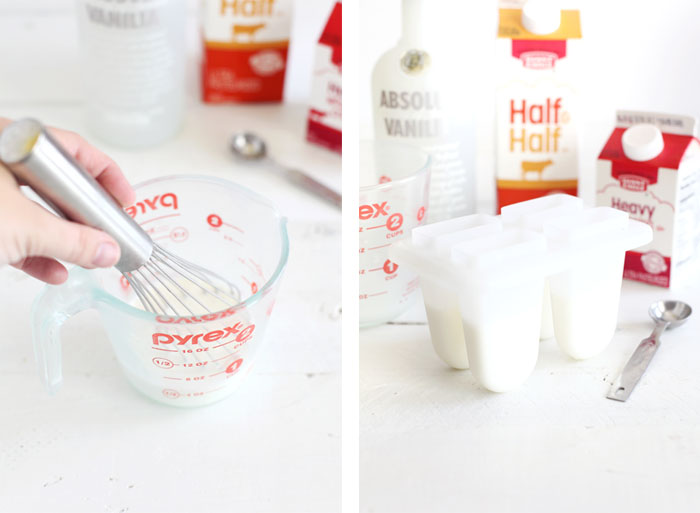 Step One: Measure out the cream portion of the popsicle. Your proportions of vodka, half & half, and whipping cream should be equal.
Step Two: Combine above ingredients into a large measuring cup, add 1 teaspoon of sugar, and whisk until ingredients are combined. The mixture will not fluff like whipping cream, so don't worry about whisking too hard!
Step Three: Pour the cream mixture into the popsicle molds.They should be about halfway full.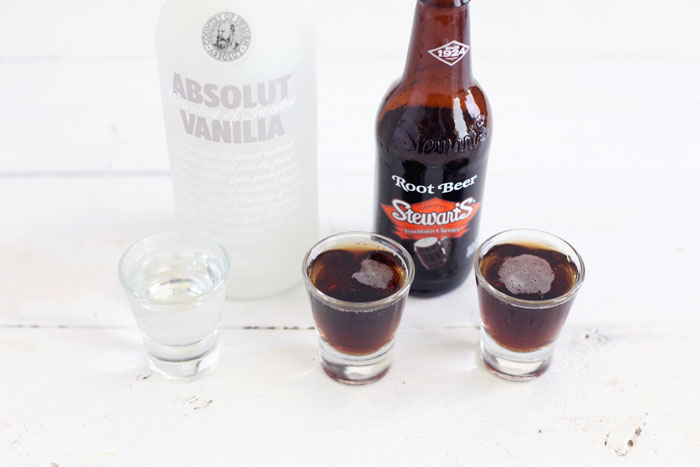 Step Four: Measure out the soda portion of the popsicle. The ratio should be 1:2 for the vodka:root beer.
Step Five: Combine the root beer and vodka in the measuring cup and fill half of the remaining space in the molds with the mixture.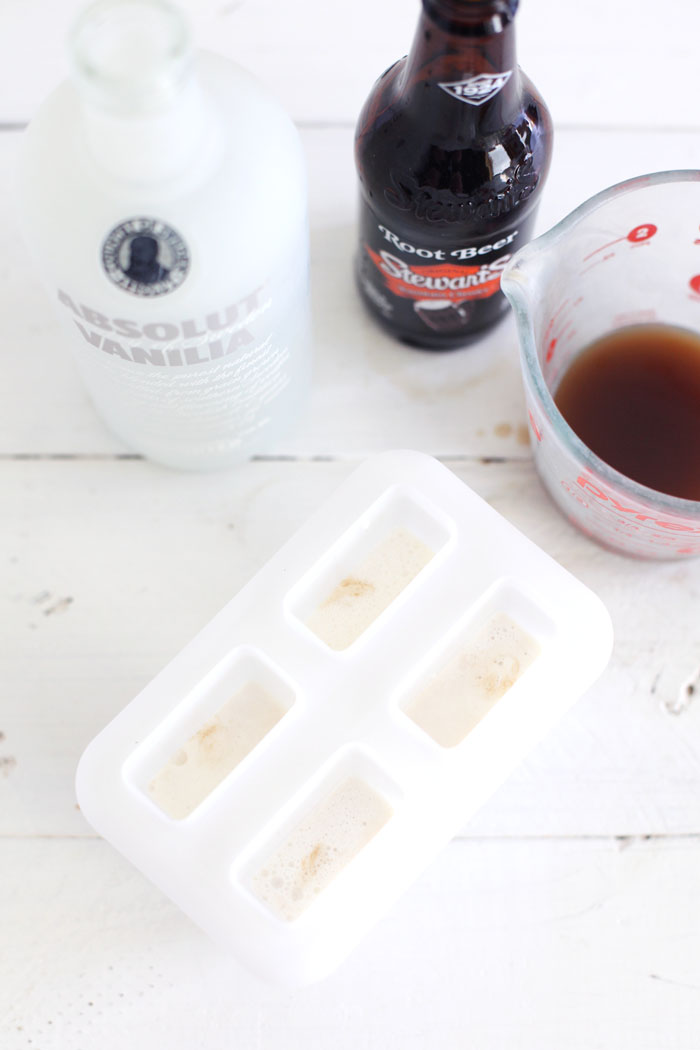 Step Six: Freeze the popsicles for a couple of hours, then insert sticks (if you don't have lids with sticks for your mold). Top the semi-frozen pops with the remaining soda mixture. Splash in some more root beer from the bottle if you need more liquid. Freeze until the popsicles are completely solid.
Step Seven: Dip the frozen mold into a bowl of warm water to loosen the popsicles. Gently wiggle the popsicles by their sticks to remove them from the mold. Be careful— the alcohol content will make the popsicles more fragile than usual, so handle with care! I laid my popsicles on plates and put them back in the freezer for a bit before serving.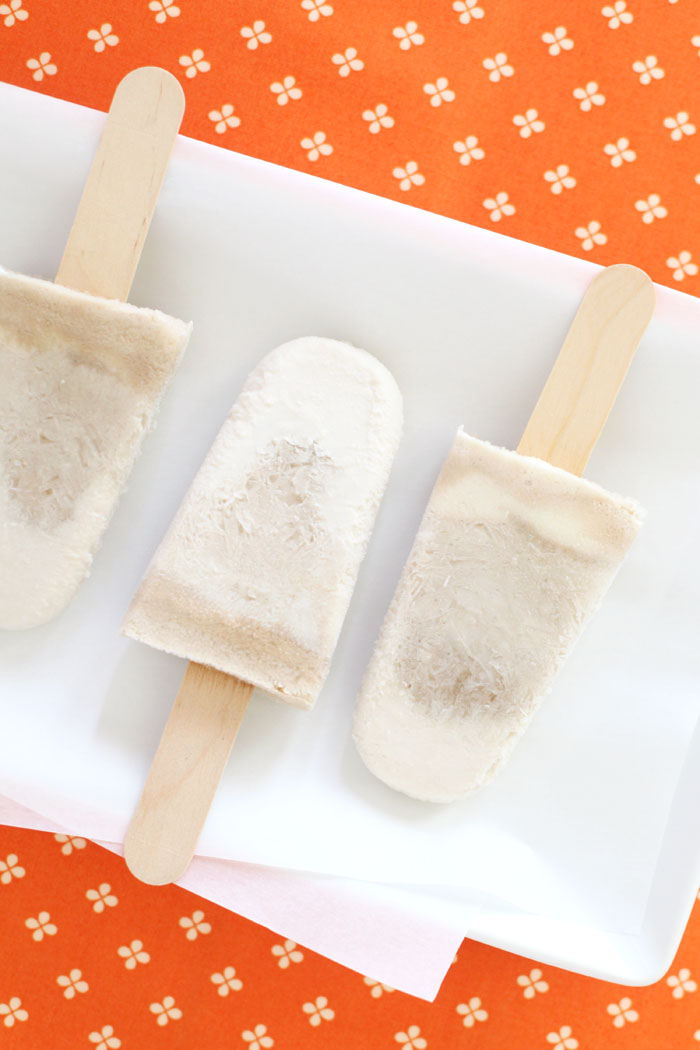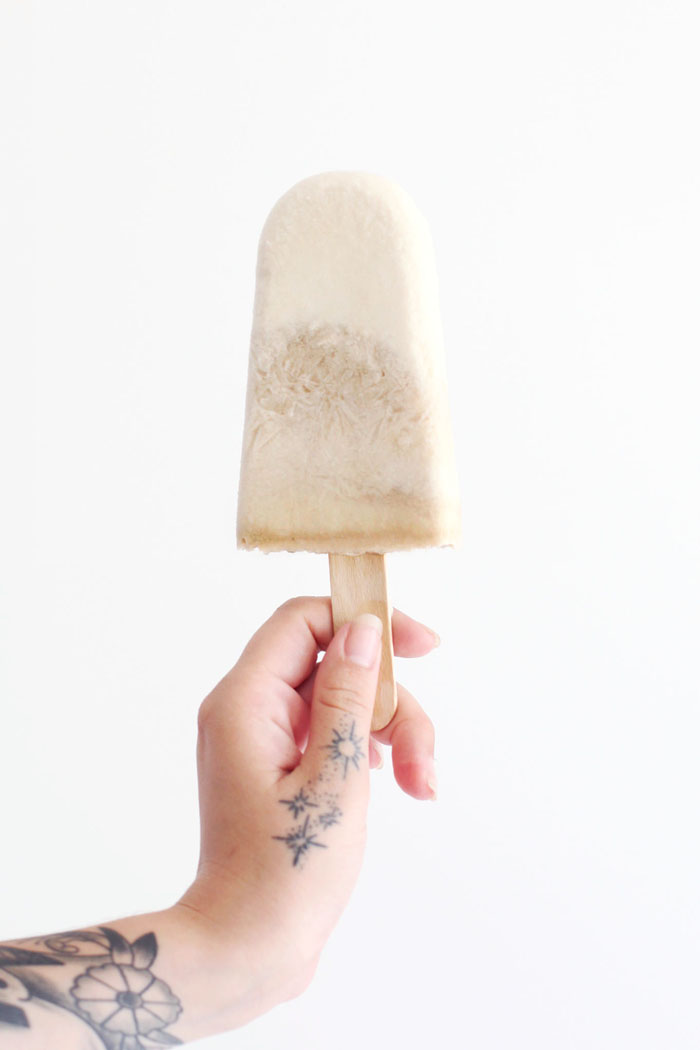 My friends stopped over for a visit just as I was pulling my boozy popsicles out of the freezer. Great timing, eh? (You probably figured out that's not my hand in the photo above!) The three of us gave these root beer floatsicles 6 thumbs up! Just make sure you have some napkins standing by as you enjoy your frozen treat.