INSPIRED BY: Late Fifties' Homes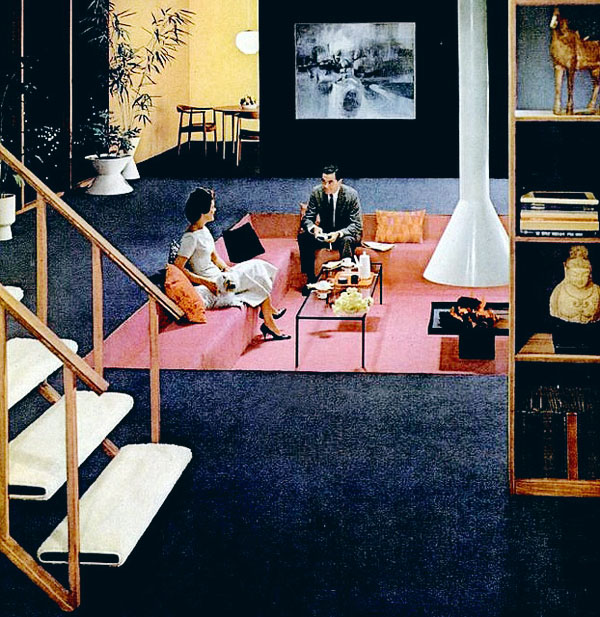 As our 1959 ranch has begun to take shape in its second year as our home sweet home, I've been drawing loads of inspiration from vintage interiors from the same era. The color scheme, the restrained and smart furniture arrangements, and especially the sparse and avant-garde placement of wall art. Check out my most recent round-up of vintage home inspiration, and be sure to check out my INSPIRED BY: Vintage Homes archives!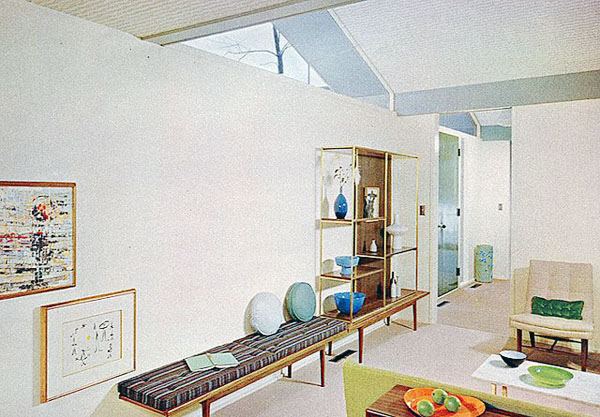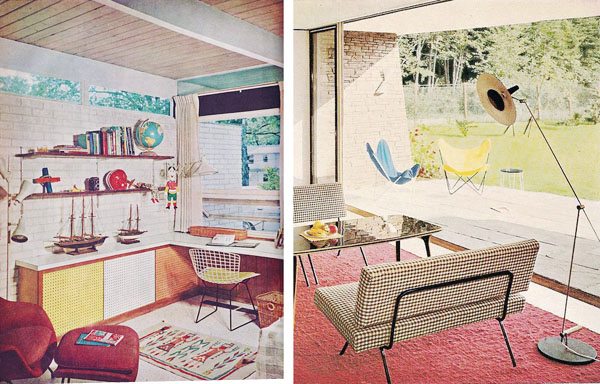 Everything about these interiors is pretty drool-worthy, if you ask me, but mostly I really love the modern furniture covered in fun colors and patterns. No safe, tan sofas in these homes! And check it out— a pink shag rug? And it somehow doesn't look tacky. Those are the decorating chances I'd love to take if Phil would let me. It all works with tasteful style and restrained backgrounds. Someone get this women a pink shag rug, will ya? Or better yet— a pink passion pit right smack dab in the middle of my living room! Oh yeah.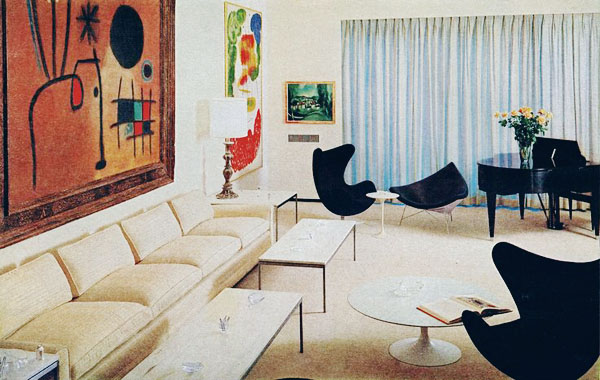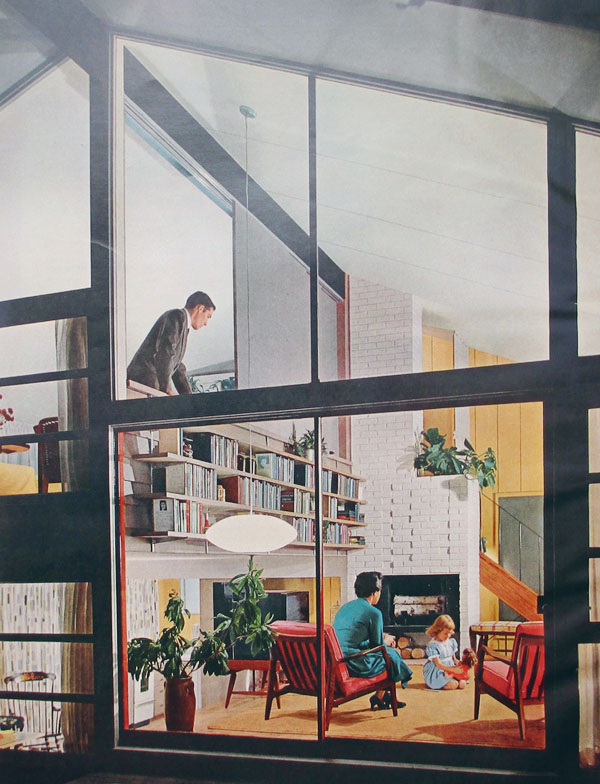 vintage magazine images found at these Pinterest links: 1 2 3 4 5 6