Vegan Post-Workout Chocolate Milkshake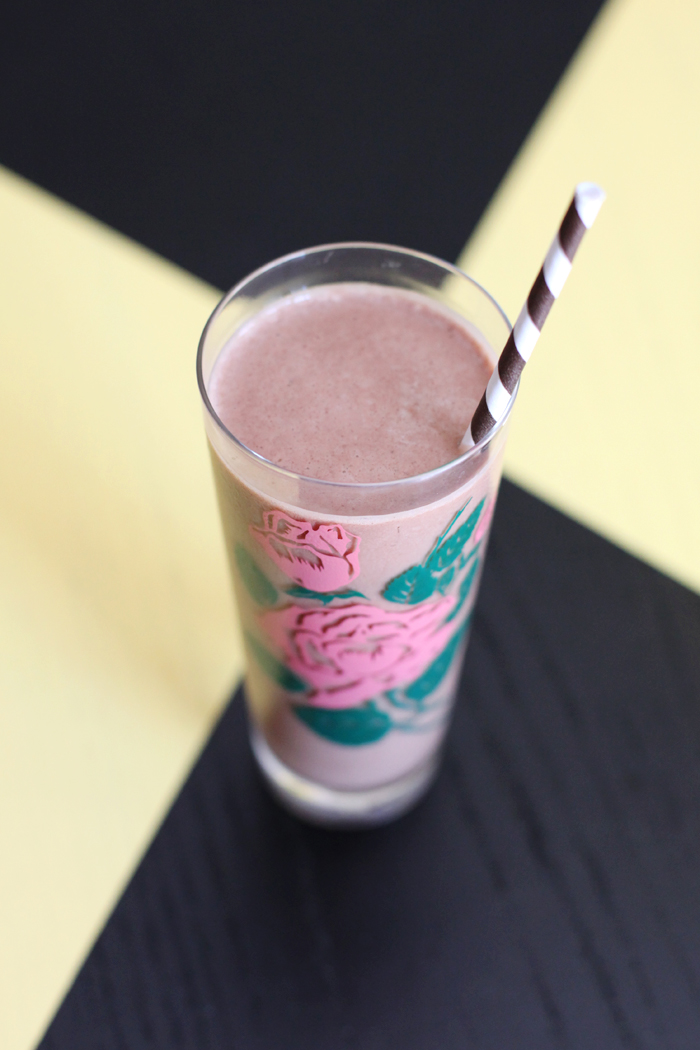 I haven't been shouting it from the rooftops, because, well, quite frankly, that's dangerous, even when you live in a ranch home. But a few of my friends who've been paying attention to the clues (new shoes, chia seed pudding, and subtle weight-loss) have noticed that I've been getting back on the healthy wagon. A few people have e-mailed me for some help with motivation and to ask what kind of exercises I'm doing and what kind of food I'm eating. Well the answer to the last question is: Yummy food! Making sure I'm enjoying the healthy food I'm eating, not eating too much of it, and properly fueling my body for the exercise I'm doing is essential if I'm going to stick with my new routines. My favorite way to fuel my body these days, and what I look forward to the most when I'm pounding the treadmill, is this delicious post-workout chocolate milkshake.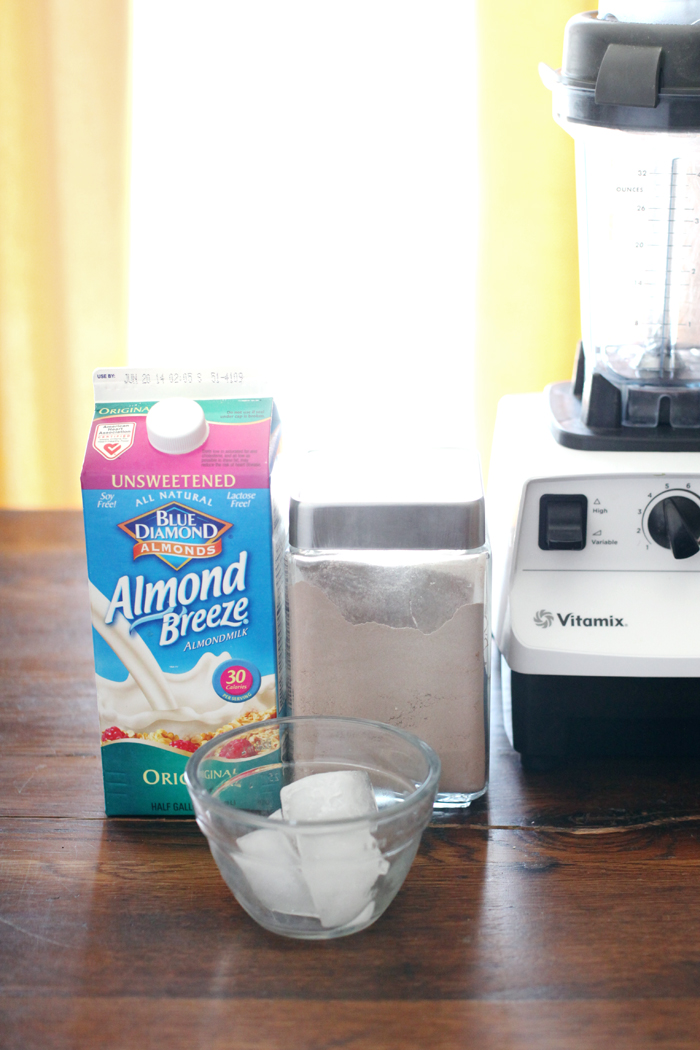 Last Fall I knew I needed more protein after my workouts, but the whey protein powder I had bought literally made me vomit! I figured I probably had a slight sensitivity, to say the least. After a bit of research, I settled on buying this pea protein powder from Amazon because it was low carb, high protein, and had no added sugar. Also, the reviewers said it tasted pretty good— and they were right! Typically I mix the pea protein powder with unsweetened almond milk (for flavor and calcium) in this shaker to feed my muscles after tearing them down during a hard workout. But now that it's getting warm outside, I like to treat myself to a delicious chocolate milkshake.
To make my milkshake, all I do is fill my blender with 1 cup of unsweetened almond milk, three ice cubes, and one scoop of chocolate pea protein powder. I blend it until the ice is gone and the drink has thickened, then I pour the milkshake into a glass and enjoy with a cute little straw. Such a treat!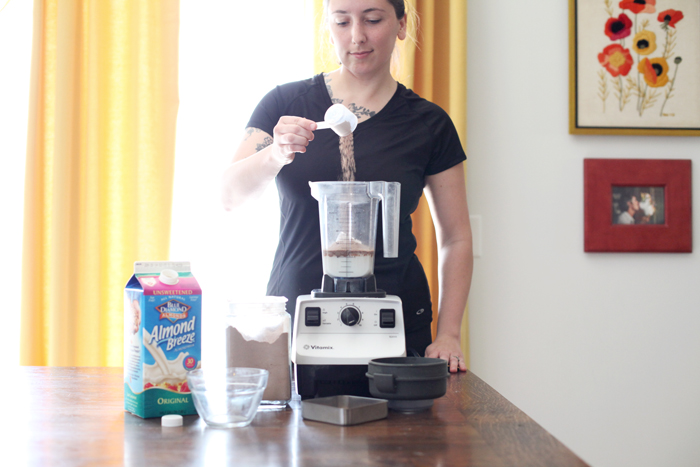 I decided to get vulnerable with you all and let you see exactly what I look like when I enjoy these post-workout snacks. Just be glad you can't experience what I smell like too! I'll probably share a bit of my fitness journey from time to time here on my personal blog, but if you want to see more of my inspiration and progress, check out my weight-loss Tumblr: Mandi Makes Progress.