Art Journaling // March 2014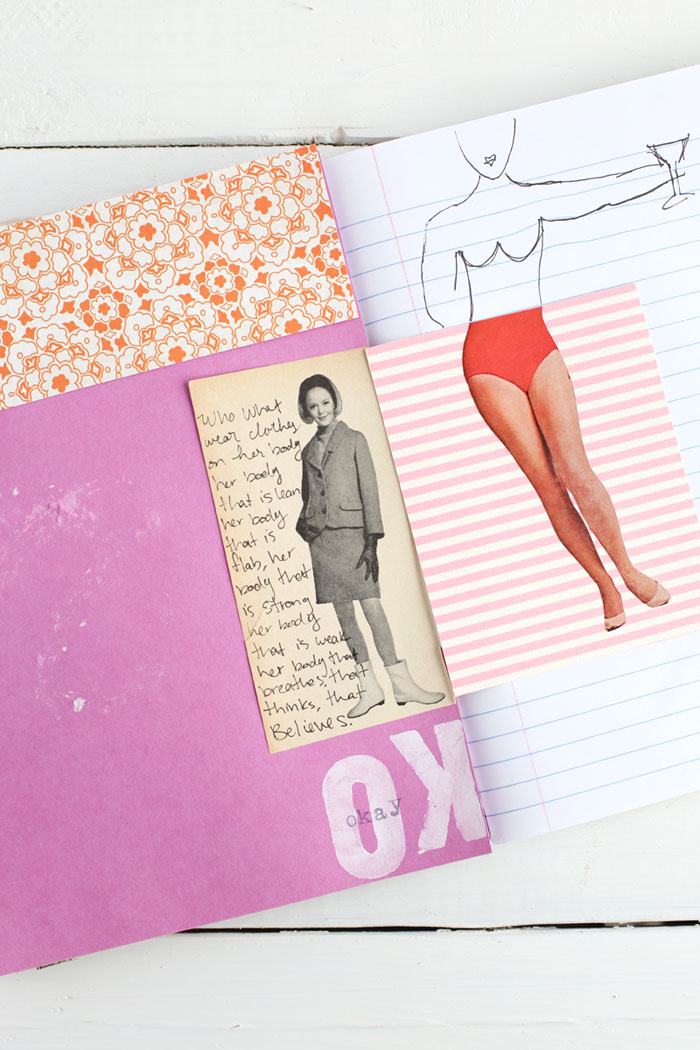 Whenever things get extra heavy in my heart, I turn to art. Actually, if I'm being honest, I'd say I turn to paper and glue. I delve deep into boxes of paper scraps to create my own form of artistic expression, if not actual art. Some people turn to music to connect their heart and their mind- to help them meditate, to communicate their feelings to God, to themselves, or both. For me, it's paper and glue. You do what you gotta do, right? At least I'm letting my feelings out in a healthy way.
It's been a while since I shared any of my art journal pages, so I thought it was about time to lay it all out there again! It's always good to make time to journal- I hope you can be inspired to destroy your dining room table and really get it on with some pens, paint, and words.