WHAT I WORE: Green & Black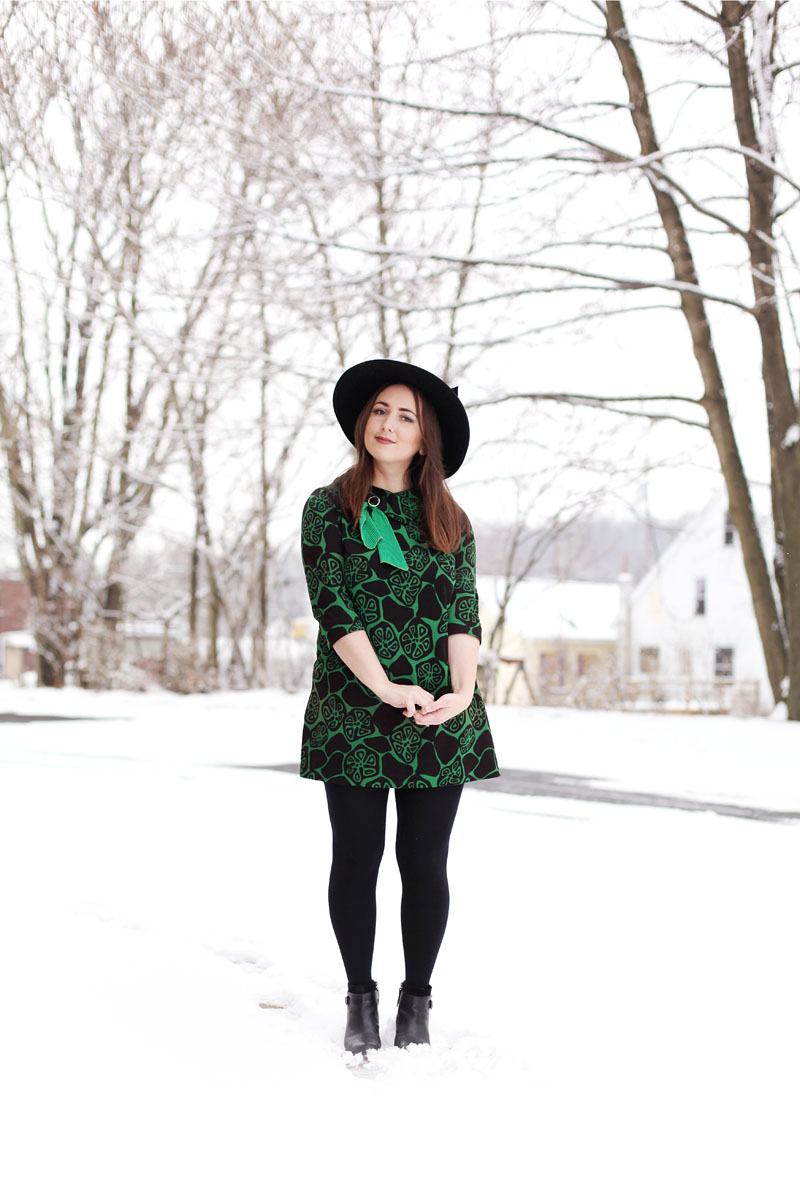 What did you do for St. Patrick's day this past week? I stayed inside all day, wearing not a stitch of green. Drank no green beer. Drank not one beer. In fact, this French, German protestant American would probably have forgotten about the holiday altogether if the whole of social media hadn't been arguing over the correct spelling of St. Paddy's. But if I had celebrated, wouldn't this crazy giraffesque-print dress have been the perfect outfit? Maybe next year, eh?
Ah, who am I kidding? Green beer probably won't be happening next year either. Or the year after that. But do let me know if they change St. Patrick's Day celebrations to include tequila and tacos. I would SO be there.
O U T F I T D E T A I L S :
Dress: vintage from Sweet Lorain / Shoes: Franco Sarto / Tights: fleece lined from Hue
Hat: vintage / Scarf: vintage from Canton's Antique Expo / Scarf pin: thrifted