Dining Room Decisions: THE CHAIRS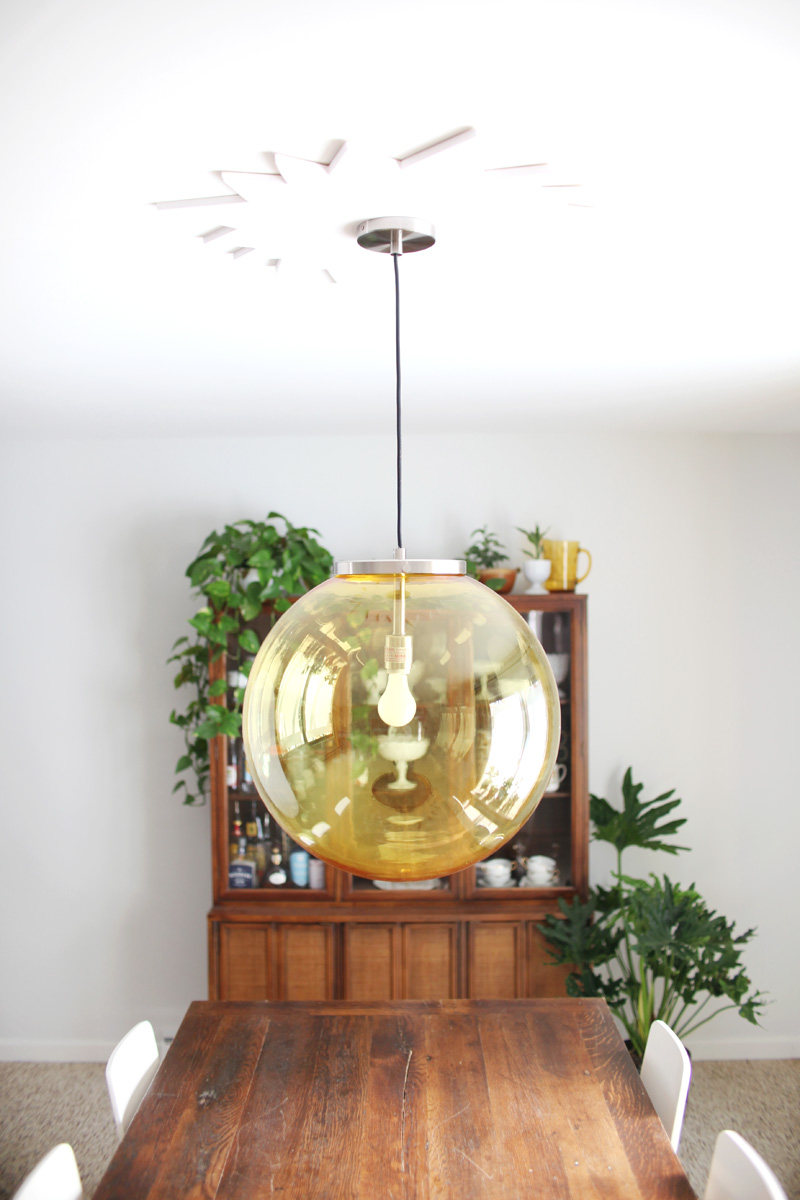 Window shopping for dining room chairs has always been fun and easy. I've filled Pinterest boards with different inspirational dining rooms and chair options, But of course, now that I'm actually ready with an envelope of real, live, dirty greenbacks, I can't make up my mind to save my life!
Why is it so difficult for me to decide on dining room chairs? I have completely changed my mind from the last time we discussed this. I think I'm having commitment issues. But like I said before, if we're going to get new chairs, I'd really like them to be chairs we'll have around for a very, very long time- if not forever! You guys brought up a good point, though. If we're going to invest in forever chairs, I probably shouldn't be crunching number so tightly. What's a few more hundred dollars for a real dining room investment? (I'll tell you what a few hundred dollars are- they're about half a year's worth of home improvement savings!) But I've decided to wait to take the dining room chair plunge, and really settle on a set that we truly love.
Here are the top contenders right now- of course, the one I love the most (this white spoke dining chair) is the most expensive. But I'm crossing my fingers for a sale. Oh- and while we're talking about my dining room improvements, check out this ceiling medallion DIY I shared at A Beautiful Mess today!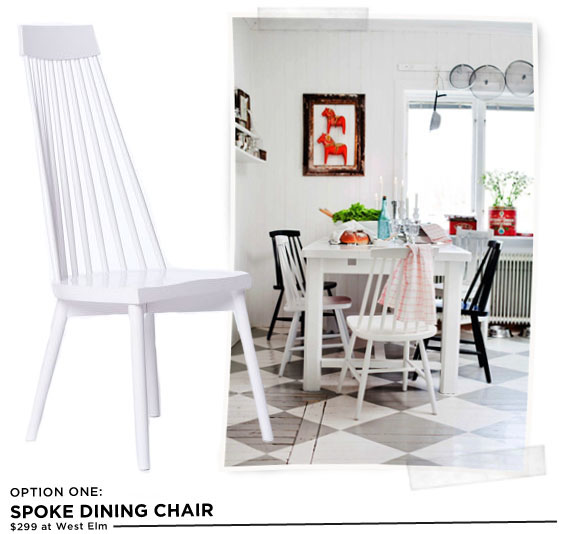 I love this spoke dining chair from West Elm, because it has the traditional feeling of a spindle-back windsor chair, but the tapered style of the back lends the chair a bit of a funky vibe. It would be easy to wipe clean, and its more substantial size would stand up well against our large farmhouse table. This chair is a winner- but we'll be saving quite a bit longer to take home a set of six.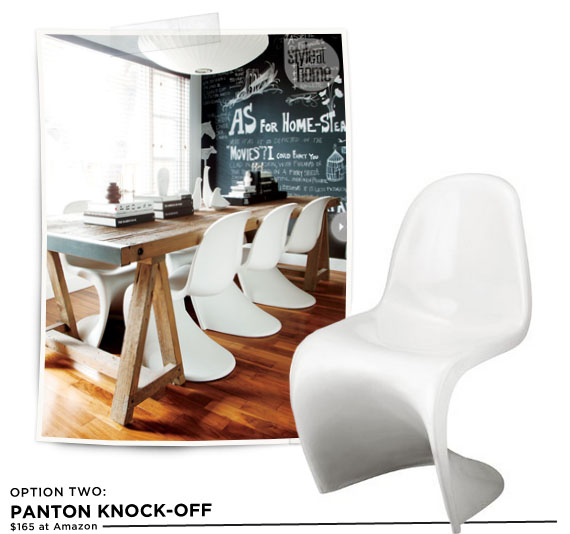 The idea of having a grouping of these Panton style dining chairs alongside our rustic farmhouse table seems like a perfect contrast to me. I love the sleek style and mod design of these chairs, but they are a bit bulky, visually speaking, and the knock-offs that I actually can afford (The originals are more than $300, and I prefer the West Elm chair for that price.) have this weird webbing behind the curve of the seat, to give the weaker material extra support. The chair really doesn't look so elegant with the webbing, so I'm not so sure I'd like to have the Panton knock-offs lined up in a row at our dining room table. Maybe somewhere else in our home?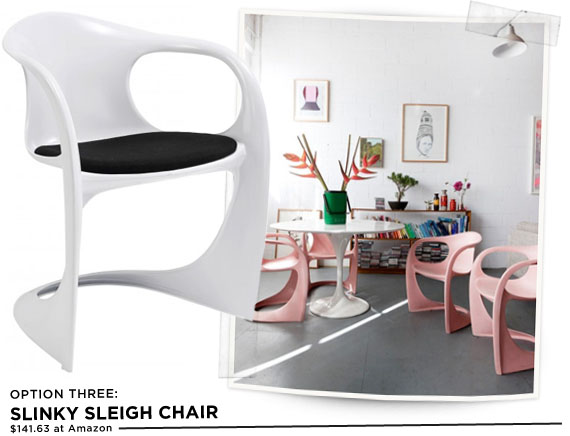 This modern sleigh chair reminds me of a cross between the Panton chair above, and the gorgeous Saarinen tulip chair that I shared in my last dining room chair post. I love its sleek and mod vibes, and that it's much airier that the clunky looking Panton chair. The cushion can be removed for cleaning and even recovered- which would be a great way to change up the look and add pattern to our dining room. But I'm just afraid that this style is such a statement that I'll grow tired of it as the years progress. Also, would its small frame not work well with our bulky table? And could I ever commit to such a funky chair? I'm just not sure!
So what do you all think? I have a while to think about all of our options, because right now we've decided to save for six of the West Elm spoke chairs (option one), which will take a bit of time, unfortunately. Waiting is so difficult sometimes, but at least when the time comes, I'll know with confidence which chair we want. Or will I?
Image sources: first dining room image by Lena Ostling for Hus & Hem via Bright Bazaar Blog, second image by Barry Calhoun for Style at Home, last image by Daniel Mahon of Kirra Jamison & Dane Lovett's home via The Design Files.