Cleveland Indie Fashion Label: 23 SKIDOO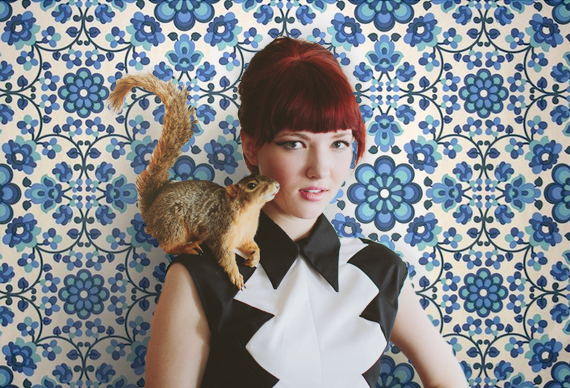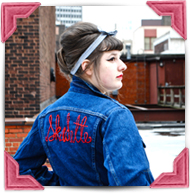 Once upon a time, in a crumbling city far, far away, there rose up a generation of spunky, creative Clevelanders who wanted to make something of their town, instead of leaving it. I'm always excited to see local talent doing noteworthy things in Northeast Ohio, but when I first met Courtney McCrone on Twitter a couple of years ago, I became particularly giddy.
Courtney said her dream was to come back to her home of Cleveland, Ohio to start her own fashion label. When I checked out her style, I might have squealed out loud. Sixties-inspired, simple, and totally mod, I couldn't wait to see what this local gal would do next. I knew it would be fabulous.
Well, I hate to say I told ya so, but I told you. Okay. Actually, I love to say I told you so. But I love Courtney's new fashion line even more! 23 Skidoo is such a fun name with a cool history and equally funky pieces to suit. I love that her line is locally dreamed up and produced, but regardless of its origins, it would still cause my heart to skip a little beat. Thankfully each item in her newest line is available for purchase at 23 Skidoo's online shop, and if you're dying for more, check out Courtney's blog for behind-the-scenes action, DIYs, and a little glimpse of what a creative life in Cleveland looks like.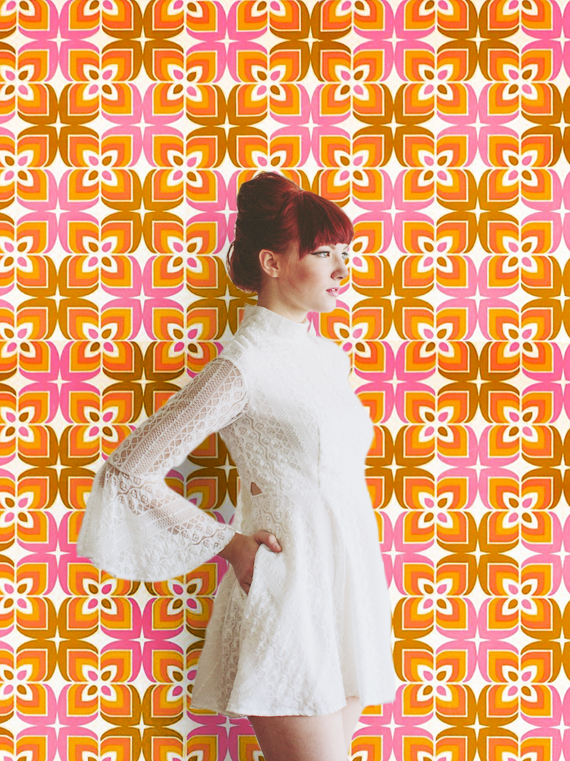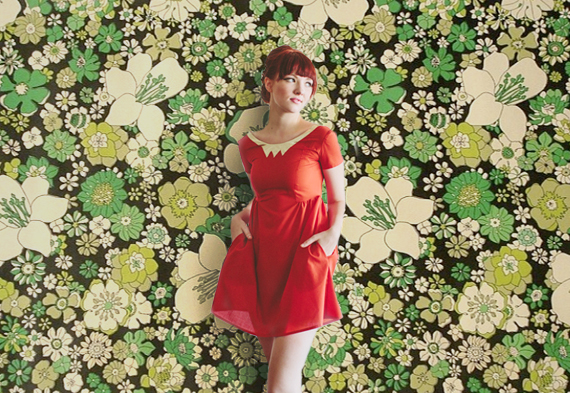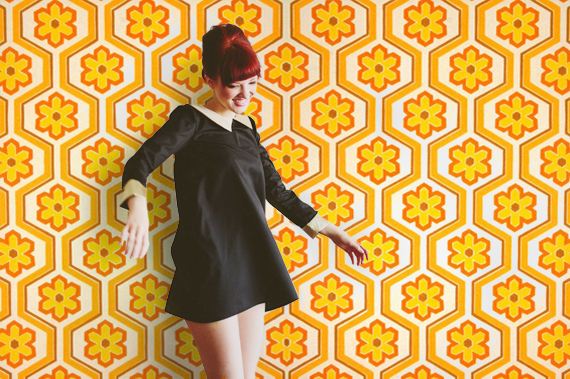 Wallpaper backgrounds were added digitally by me but the real deal can be purchased for your home here. 23 Skidoo is a sponsor of Making Nice in the Midwest. Click here to learn more about partnership opportunities.