Why I love Mandi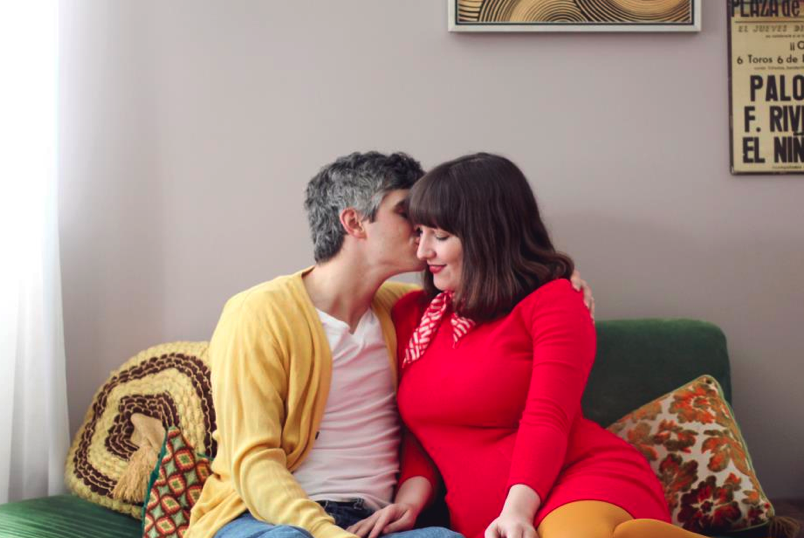 Hi all! This is Mandi's husband, Phil (And no, she does not know that I am writing this post)! As I was sitting at home, I was thinking of how I could bless and surprise my wife on her birthday. Over the course of our relationship, I have been pulled away from Mandi on her birthday for a variety of reasons. This time, I had to come home early from vacation so that I could return to school this coming Monday (I teach Kindergarten). So, in an attempt to make up for my absence, I decided to write a post about her on her blog!
* I apologize in advance if the copy, pictures, editing of said pictures, wittiness, etc are not up the standards of my darling wife!
Today my beautiful, smart, amazing wife turns 28 years old. It's hard to put into words how much she means to me. Here are some of the words that I came up in an attempt to describe my wife:
Beautiful: I think that she is so incredibly beautiful! Not to be all superficial and all, but her outward appearance is stunning! I mean, isn't she just the most darling thing you ever did see? I love everything about her, just the way she is! Mandi's smile has been known to light up a room. I think part of the reason why I am so silly around her is that I just want to see her smile! As you can see below, it is sometimes hard for me resist her beauty.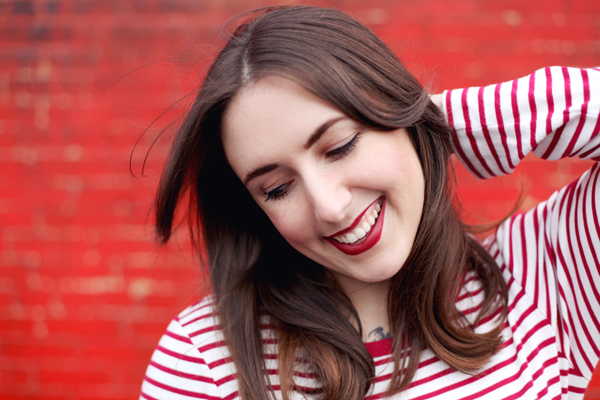 Thoughtful: Mandi is probably the most thoughtful person I know. Mandi loves to give gifts! And when she does, she puts so much thought into it. To her, a gift is something that should be meaningful, both in the presentation of the gift, and also in what is being given. This past Christmas, Mandi surprised me with a "12 Days of Christmas" countdown. Each day, she had me open a card. Inside, a special and meaningful activity was planned for us to do together for that day. I can't tell you how special her doing that made me feel! Mandi goes out of her way to make others feel important, and that is just one of the many reasons why she is so special! It's also a big reason why her blog is so AWESOME! She is very thoughtful when considering what to post and how the readers will respond to it. It takes her so much time and energy to write and create a post because she cares! In every area of her life, Mandi is thoughtful and sincere!
Funny: Mandi and I have so many inside jokes that we have created over the years…….well, I guess you just had to be there! Ha! Mandi loves to have a good time, and for her that means lots and lots of laughing! She is witty and clever and quick on her feet. Her smile and laugh are contagious. Sometimes, we entertain ourselves just by being silly! And I love her for it!
Courageous: As many of you know, Mandi was diagnosed with a rare form of cancer in 2012. In the same year she also dealt with a month-long bout with vertigo and also lost her first child by miscarriage. She has been through a lot! She was telling me about what she went through the moments leading up to her surgery, waiting to be operated on, not knowing if she would ever wake up, leaving loves ones behind. Through all of these storms, Mandi has never wavered in her faith and trust in God. If anything, her faith has strengthened! To go through a miscarriage, a pregnancy, vertigo, birth of a child (we love you Lucy!), a 7 hour surgery and recovery, cancer diagnosis, and 5 weeks of radiation all in the span of a little over a year is unbelievable! I admit that we have had disagreements about house chores, responsibilities, etc but as I write this, I realize that besides all of this, Mandi has been working very, very hard to help bring in money for our family! I love you Mandi because you are courageous! In the face of adversity, you had peace in your heart and have persevered, putting our family above everything else!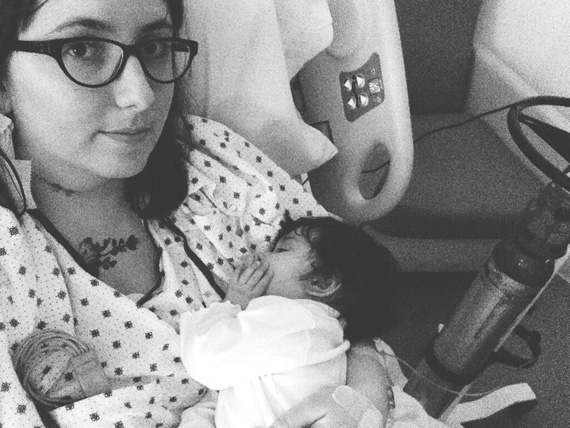 Mother: I was trying to think of a word that describes Mandi as a mom, and I just couldn't think of anything! To see Mandi interact with our daughter Lucy is a thing of beauty. I thank God for Mandi because there is no one else I would rather have be the mother of my children than Mandi! You watch Mandi and Lucy together, and you see a mother who loves her daughter more than anything else. You also see a daughter who truly delights in her mom! When Mandi was pregnant with Lucy, we would also ask each other and wonder what Lucy would be like and what she would look like. I can tell you that Lucy looks like her mom, which means that she is beautiful beyond comparison. And as of now, Lucy I think gets a lot of her personality from her mom, which means that she is smart, funny, and loves to be loved! As I try to remember the last 15 months (plus 9 month pregnancy) of Mandi's life, I can say that being a mom has transformed her. She gives everything she has for her daughter and for me, and that's why I love her!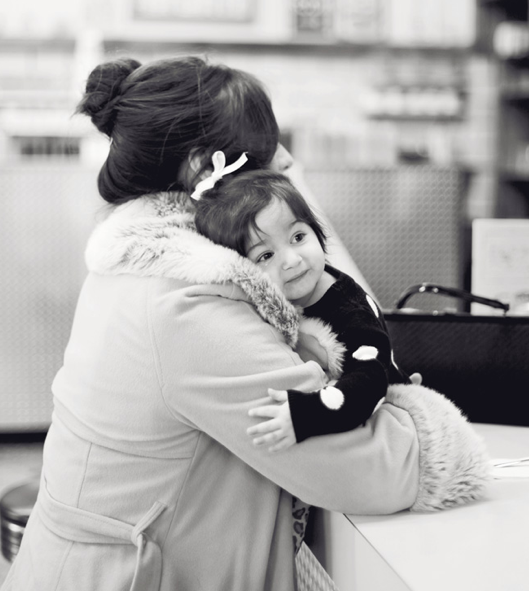 Creative: Not to be confused with thoughtful. Mandi can take anything, and I mean anything, and turn it into something beautiful! I'm not one to have all these creative ideas of what our home should look like, but guess who does??? Mandi! And I lover her for it! We have lived in four different residences since we have been married, and in each one, Mandi has come up with some amazing ways to beautify our home. She has this unique ability to create, design, and decorate in ways that I would never dream of! When I say that Mandi is creative, I'm not just talking about our home. She comes up with some awesome DIY projects for her blog. When she works on blog design, she seems to capture the style she is going for perfectly. Mandi is always looking for creative recipes for us to try at home (thanks Pinterest!) and so many of them turn out wonderfully. Speaking of dinner….I wonder what I'm going to eat tonight!! Whether it is in our home, at work, clothes for herself or Lucy, Mandi is super duper creative! I think it's one of her best qualities!
Woman of Faith: I am so glad that I am married to a woman of strong faith and conviction! I am thankful that Mandi loves God more than anything else. Whether we are going through good times or bad, I know that I have a wife that will pray for me, go to church with me, serve others with me, and raise our kids with biblical principles.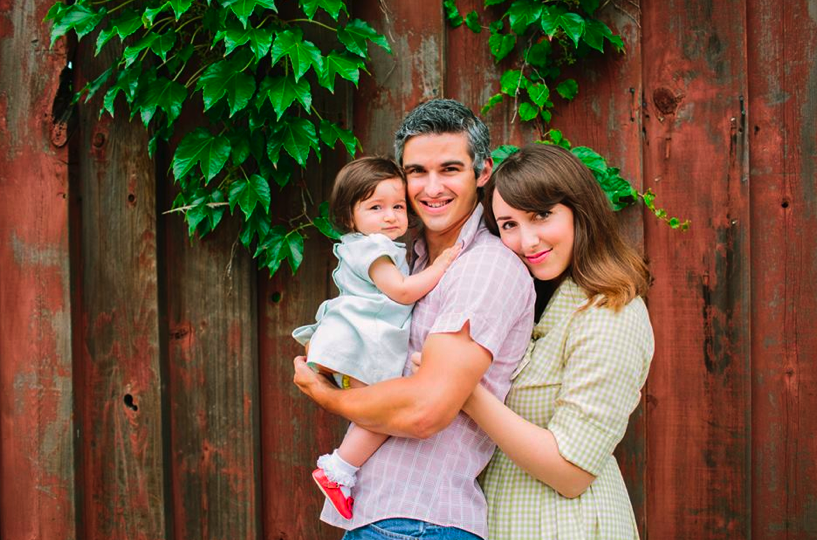 Well, I could go on and on about how wonderful my wife is, but, I really do need to find something to eat for dinner tonight! For the 12 years that we have known each other, my love for this great gal has grown with each passing moment. I truly do treasure my marriage with Mandi and hope that this 28th year will be her best yet!
Mandi, I wish you a very Happy Birthday! I love you and Lucy with all my heart! XOXO