The Secret Life of My Vacation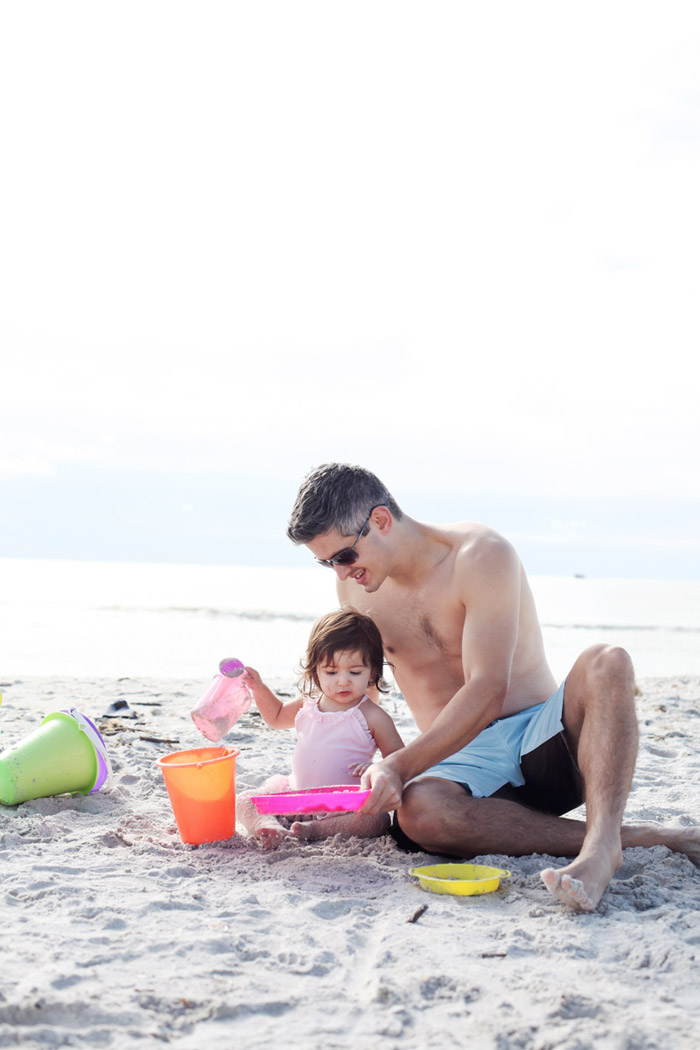 Do you remember when the internet was still a novelty, and everyone was really scared to tell anyone if they were at the grocery store, much less if they were out of state, leaving their home completely vacant and ripe for the picking? Well, now many of us have become foolish internet users and cavalierly share our every out-of-town move with both friends and strangers on social media sites like Instagram and Twitter. I suppose it's all a part of our generation's seeming need for instant feedback, whether it be in regards to the enjoyment of a(nother) beautiful sunset, a delicious pastry, or to brag about the sunny and warm weather I'm enjoying while my neighbors are at home shoveling their driveways. It's like we can't resist.
Well, maybe you've figured it out from my Instagram pictures geotagged at Sanibel Island with pictures of sandy beaches that would seem mighty out of place in Northeast Ohio right about now… but yep. I'm on vacation, kids! I'll be down here with my family for two and a half weeks total before I go home, but right now Phil's back at home holding down the fort. While I've been enjoying this #grabervacation with all of its perfect bike rides, delicious meals, walks on the beach, and games of volleyball, the internet has barely worked, and since I don't have a smart phone, I've been ignoring the fact that you all exist and soaking in much more than the sun- I've been actually enjoying this time with family without the urge to take photos, Tweet clever or just plain ridiculous things, or to let anyone know how fun of a time I've been having. Until, now, I guess, but this doesn't count because I'm only sharing one photo and there's a moral to this story. Wait for it….
One night on this vacation, my brother, his girlfriend, and Phil joined me to a late night showing of The Secret Life of Walter Mitty. I'm always skeptical of remakes of favorite movies, but this one was more than a remake. It was a beautiful, incredibly thoughtful, and absolutely perfect remaking of the original Danny Kaye flick. I can't gush enough about it, but I'm afraid if I tell you more about how I feel, this will be a never-ending post. So I'll just say this. Walter Mitty lived a boring life until all of a sudden he experiences such beautiful, adventurous, and incredible things, but when they happen to him, he doesn't even tell anyone about it. And it was a little frustrating to watch, honestly. But then I realized a part of the movie that wasn't played up and didn't hit the audience over the head with its meaning, but is so applicable to our modern lives. One of the minor characters encapsulates this great sentiment during a particularly powerful moment of the film. He's a photographer chasing the elusive snow leopard, and finally gets the perfect shot in his viewfinder. But when it happens, he just looks at the snow leopard in awe, and doesn't snap the picture. He says something to the effect that he would rather cherish the moment himself, treasuring it in his memory, than to take the photo and share it with the world. Sharing the moment would somehow defile it and shatter its perfection. After watching that scene, it occurred to me that Walter Mitty's privacy about his amazing adventures was his way of cherishing them.
How many moments do I have that I don't think, "Oh, I need to Tweet that- it's hilarious!" Or, "Hmmm, I wonder what my Facebook friends would think about this?" Orrrr… here's a good one- "Let's try that again, only prettier, so I can post it on Instagram." Moment. Ruined. This realization in conjunction with my lack of internet on this island has really made this vacation a great one so far. And it's been a little reminder about how nice life is when I really, truly unplug. A new year is a great time to reconsider these things, isn't it? I am resolving to consider less how my life appears on social media or even placing importance on sharing incredible or beautiful moments with my online friends. Life is full of little moments that are so fulfilling and are blessings given to us to enrich our time on earth. So here I am on a beautiful island with my family, watching my baby girl pick up her first shells and play in her first waves. And I'm only posting one picture on my blog. So maybe I'm not such a foolish internet user after all, eh?