WHAT I WORE: Vintage Ohio State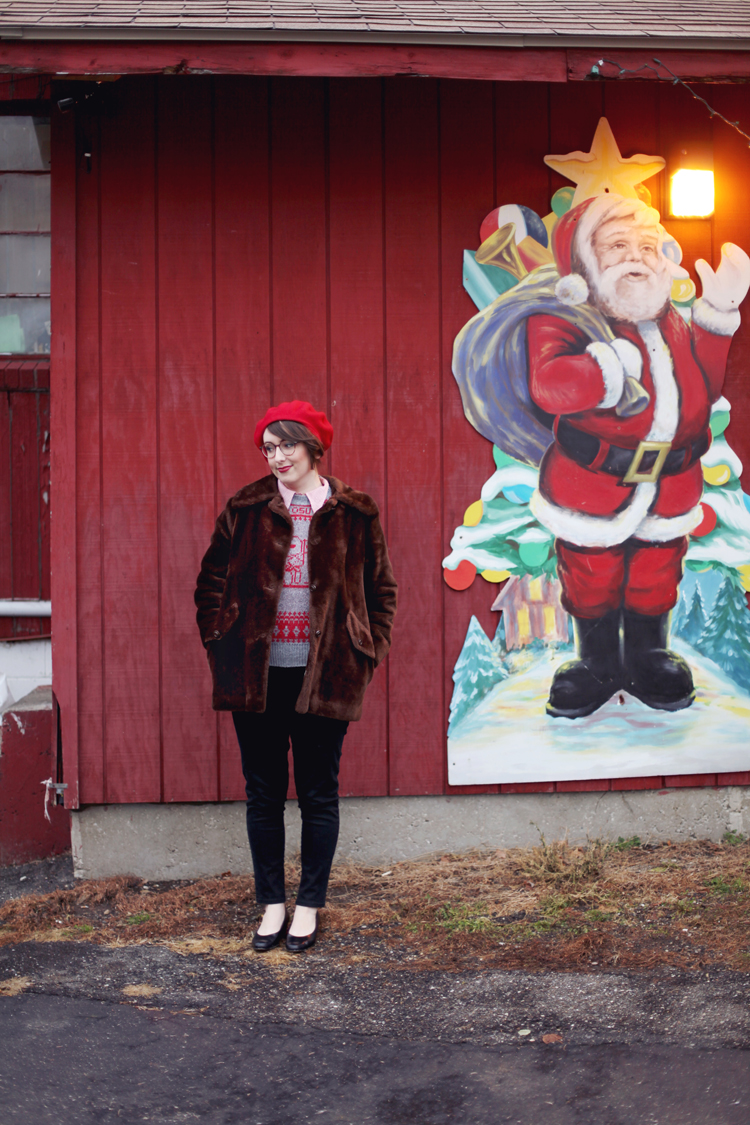 Folks in Ohio sure love their college sports. I play along with the craziness because I married into it, but also it's secretly kind of fun. Family Christmas wish lists are usually littered with Buckeye apparel, but thankfully God gave us Homage, so at least I can snag some well designed fan apparel for my handsome husband to wear. But for me? I'm not exactly the t-shirt and hoodie kind of gal, though I'm honestly not opposed to snuggling up in them during a movie night at home. So when I stumbled on this vintage Ohio State sweater at the thrift store, I basically flipped my lid. The sweater features a smiling Snoopy waving an OSU penant, and an OSU border across the top and bottom. It's quite the perfect novelty sweater and looks great alongside my vintage clothes. I think it might be one of the first things I'd consider grabbing in case of a fire. What a find!
O U T F I T D E T A I L S :
sweater: thrifted / shirt: thrifted / coat: similar / shoes / hat / pants: thrifted
P.S. Merry Christmas! I hope you enjoy time to relax with family. We'll be honoring the birth of Christ with my family at my parents' home together with Phil's family- so glad to have everyone all together in one day!