WHAT I WORE | Pumpkin Pie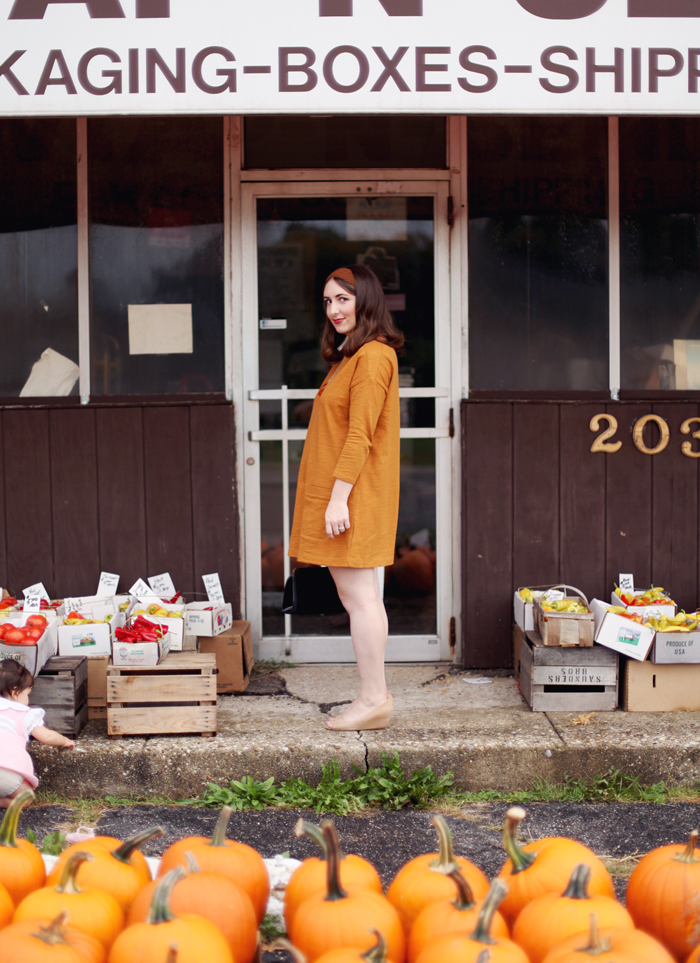 Continuing with last week's pie theme, I think I'll move onto pumpkin. I mean, everyone else on the internet has become obsessed with pumpkin everything, not to mention in coffee shops across America! And I must admit, I've been indulging in my fair share of pumpkin spice lattes from Starbucks, though I personally prefer them with half pumpkin spice and half cinnamon dulce syrup. Yum, yum, people! Seriously. Although if I'm being super honest, I would confess that I'd really would rather enjoy a good pumpkin beer to a latte. Southern Tier's Pumpking Ale is my absolute favorite! Last year I waited too long to buy some, and missed out altogether. It was my one post-pregnancy wish, and it never happened. Tears. That won't happen this year, no siree Bob! Fortunately there is still some left at my local World Market store. Whewie!
What's your favorite pumpkin pleasure? Or does pumpkin mania drive you absolutely batty?
O U T F I T D E T A I L S :
dress: Toast, necklace: vintage, headband: practically vintage (from my highschool daze)
purse: available from Fine & Dandy Vintage, shoes: Nine West
Lucy's pinafore is vintage, and the rest of her outfit is thrifted.