Breathless 1960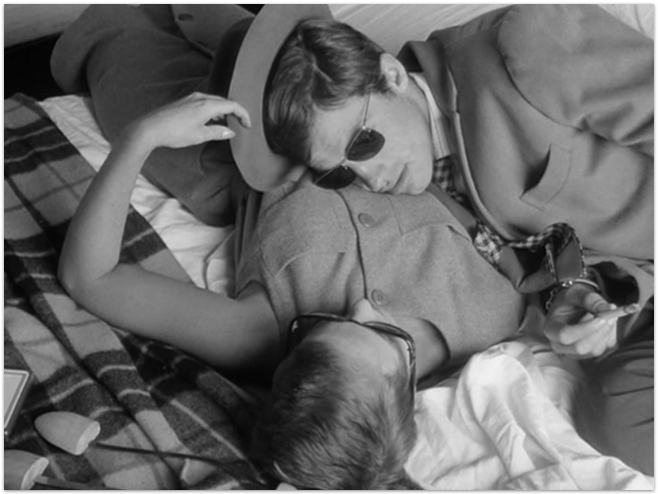 Silent movies and foreign films always intimidate me, mainly because I'm a multi-tasker and am never quite sure if I can keep my eyes glued to the screen long enough to figure out what's going on. But I must select some really good ones to give a chance, because it turns out, I usually love them! This week I spent a little one-on-one time (no multi-tasking, mobile devices, babies- NUTHIN) with a movie I've heard a lot about through the years- Godard's 1960 Breathless. And I haven't stopped thinking about it ever since!
You can watch Breathless instantly here!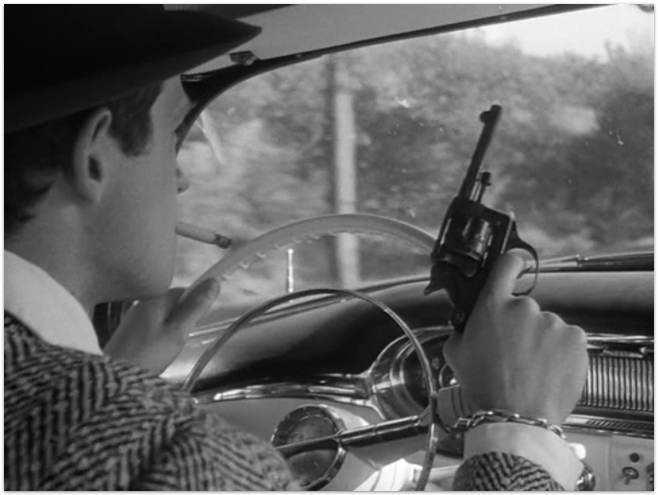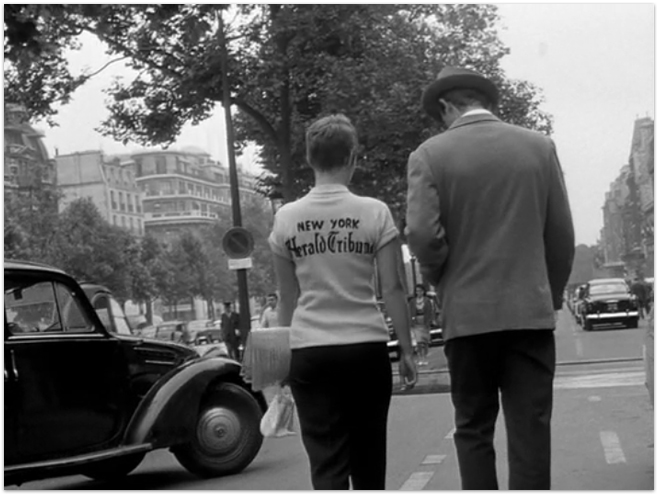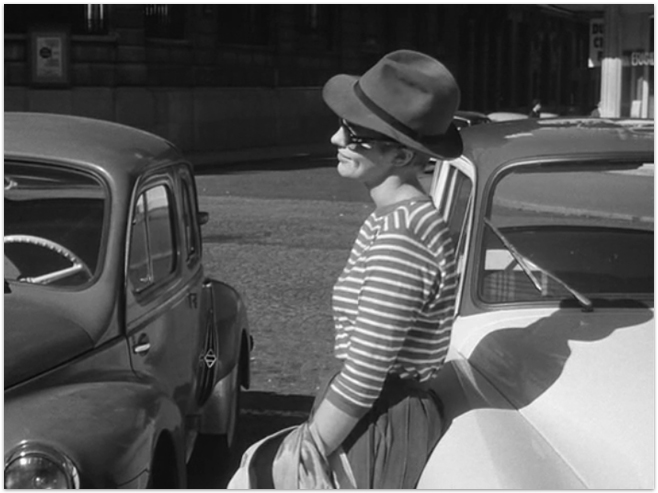 On the surface, Breathless seems like a random romp with an impulsive young French kid and his American fling, but below the surface, there's a lot more to discover! There's a lot to learn about both Michel and Patricia in the two days that follow their characters, and as a viewer, your opinions of the characters are sure to change.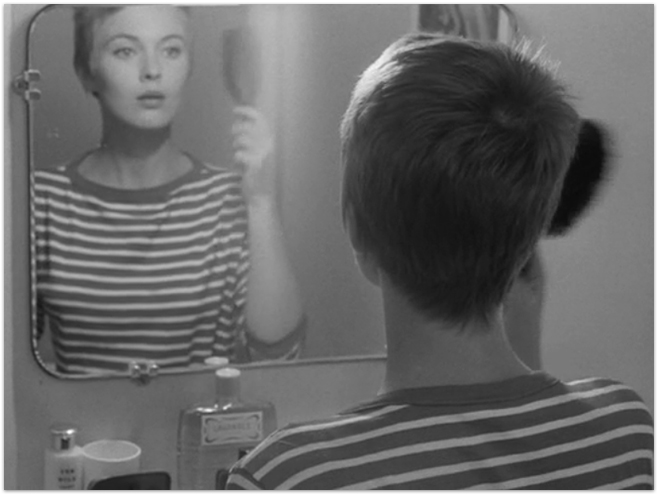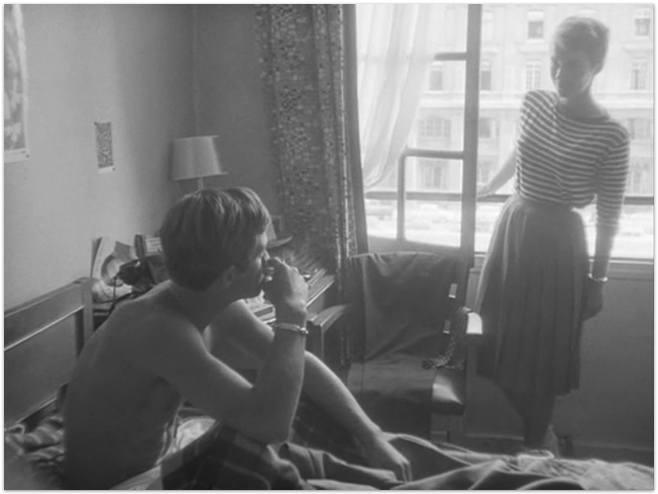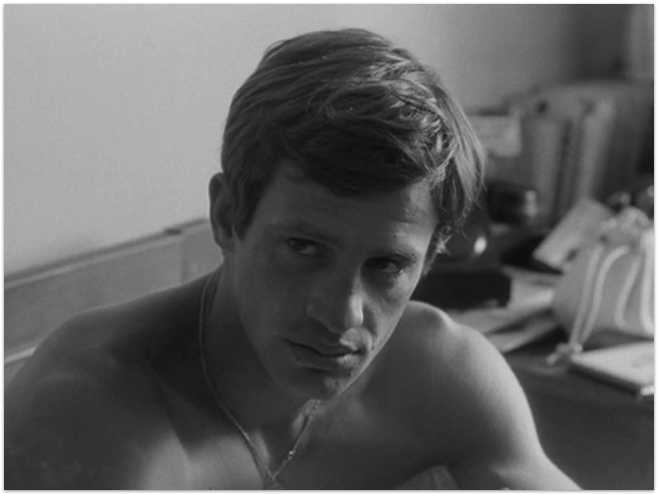 I've been enjoying reading articles about Breathless since I had questions about things that were lost in translation, was curious about Godard's choppy filming style, and particularly wondered why all the people on the sidewalk turned to stare as Michel and Patricia walked by. Turns out Godard didn't have a license to film on the streets of Paris, so the whole movie was made guerrilla style with wheelchairs instead of dollies, which naturally drew the curiosity of passersby.
My reaction to the film is still pretty framented, so forgive my scattered thoughts! I will say that at the beginning of Breathless, I despised Michel. He was immature, cavalier, thug-like, and didn't treat women very well, to say the least. But somehow, maybe it's just the way he looks at Patricia, I completely changed my feelings for him, and woah! He romanced me right along with Patricia. And let's not forget about Patricia- she starts out as this flighty, sweet American girl, and then turns into someone as selfish and immature as Michel, making drastic decisions with little thought as to their consequences. Pretty heavy stuff, but I don't want to give anything away. So you'll just have to let me know what you think!
Is it film noir? Is Patricia a femme fatal? Is it just another self indulgent new wave film? You watch and decide for yourself! Whatever your opinion is, I'm sure you'll be affected somehow by Breathless, and if you're like me even a little bit, you won't forget it any time soon!
You can watch Breathless instantly here!