Gratuitous Pictures of my ONE-YEAR-OLD?!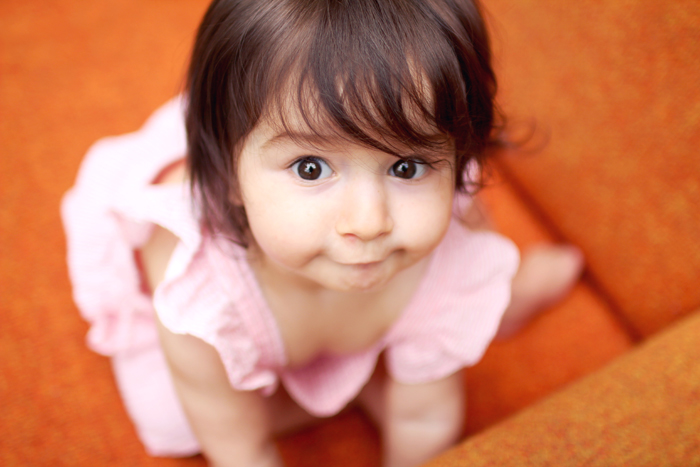 Friends and family are quick to joke that Lucy is probably the most photographed baby of all time. And while that probably should be the case (because, come on, admit it, she's just SO STINKIN' CUTE), it totally isn't! We're always busy rushing off to photograph someone else's family, child, or wedding, that we tend to keep the camera away when we're at home, especially now that Lucy is into everything. That bag of equipment is my livelihood, and Lucy's quick to put everything in her mouth! But when I was looking through photos for Lucy's first birthday party invitations, I realized that I hardly ever take photos of this precious kiddo, that aren't on my iPod, that is. Whoops.
So Phil and I took some time this week to take photos of our rambunctious, havoc-wreaking, and heart-melting one-year-old, before she's all grown up! And yes- it does take two of us to get photos of this kid! She figured out quickly that it's tons of fun to through yourself off the orange chair because Mommy or Daddy will catch you. Ayayayay. Oh, and by the way, there are more photos from this set available for peeping on our photography website here.
I love you, little Lucy Jo! I couldn't have gotten through this past year without you or Daddy. Mwah!