WHAT I WORE | Like a Beatnik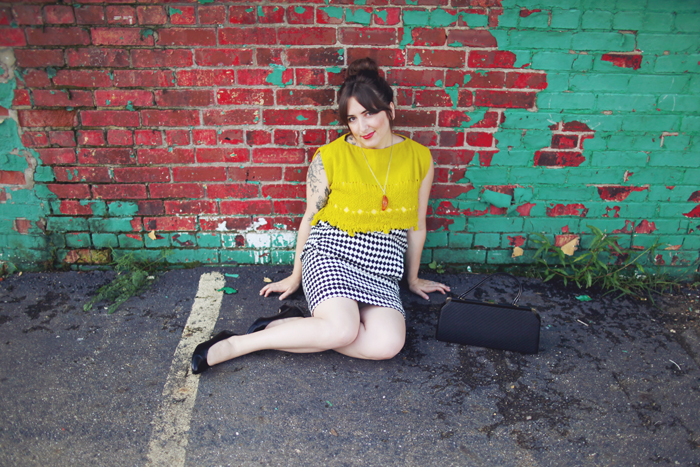 Vintage fashion and I have been intimate since my obsession with Jan Brady in 4th grade. I remember saving up to buy floral embroidered bell bottom jeans to go with my chartreuse green polo bodysuit that zipped up the front. I'm pretty sure I even spiral curled pieces of my long bangs to frame my face just like Jan did. And though my brother made sure to tell me how silly it looked (I think I embarrassed him, poor dear.), I definitely thought I was the bomb. And that was before the internet, or I for sure would've thought I was the bomb.com.
Even though I've enjoyed dressing like a weirdo for quite some time now, I've never reeeally felt validated in doing so until my friend Josh and I were standing outside a local coffee shop smoking cigarettes (Sorry, Mom!) and a grumpy middle aged man passed by and muttered "F****ing beatniks!" And even through his puzzling anger towards us, I smiled and knew that I had finally made it. Someone thought I looked like a beatnik. And I couldn't have been happier.
O U T F I T   D E T A I L S :
thrifted dress | vintage sweater | vintage necklace | shoes available here | purse available here