Art Journaling // August 2013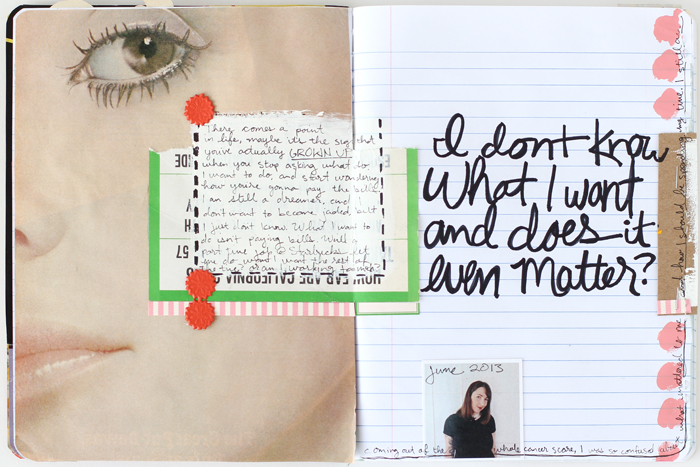 Art journaling is a good groove to get into. I love it for different reasons each time I force myself to do it. An ever-growing to-do list usually overpowers my creative will, but I know that making a big mess on the dining room table and letting it all loose is so good for my peace of mind. So I just do it.
My purpose for art-journaling is to flex my creative muscles and to just make something- no rules allowed- quickly, and without over-thinking the process. It's a chance to explore shapes, composition, colors, and type without worrying about the outcome. While I work on setting up the background, I start processing any feelings I've been experiencing lately, and let that guide the content for my page or spread. I've been getting better about concisely sharing my thoughts or emotions, without turning my art journal into just a journal full of only words. I want this little book to just be filled with moments in time.
Here are my two most recent spreads I made over the weekend.