Recovering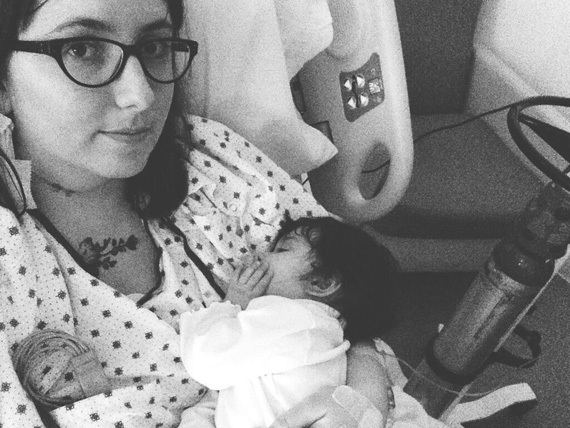 Hello, dear friends! Last Tuesday I went into surgery as planned, and boy what an experience it has been. My fears were not unfounded, and the procedure ended up being much more involved than we had hoped. My surgeons at The Cleveland Clinic, who are  a couple of the main guys in the world for this type of surgery, said I "win the prize for being the most difficult tumor to remove." That was shocking to hear, since the size of the tumor was pretty average and appeared in the MRI to be manageable. I guess it's really not the size that counts, but how much of its surrounds it has invaded. They had to do repair work to my arteries, and I ended up being under anesthesia much longer than we all expected- about six hours total. As I type this now, I'm staring at the keyboard, because my eyes can't quite bear to look at the screen, and it's already been six days since going under.
I am so thankful for life right now, but it's a bit difficult to feel cheery when in actuality I feel miserable. I am so thankful for such skilled surgeons and for the insurance that has made all of this financially bearable. I am thankful that my nerves are still in tact and I will still be able to talk and swallow, but right now both of those are very difficult for me, and in combination with not being able to strain (I have sutures both on my arteries and on the outside of my neck) and not being able to talk, my interactions with Lucy are pretty limited right now. Talk about frustrating. My breast milk supply took a huge dive, and I'm dealing with the emotions of feeling like I am failing at providing for Lucy and losing my intimacy with her and also the emotions of waiting for pathology reports and wondering what life will be like if the tumor has metastasized to other areas of my body.
Right now I'm just focusing on getting healthy and enjoying lots of episodes of Foyle's War on Netflix. I have to wait on my tumor's pathology report and am going to have more body scans to rule out or confirm other tumors or cancer. The doctors said they are a bit more concerned about that than they were before surgery, because of my tumor's invasiveness. But I'm trying not to think about that and keeping my head up above the cloud of gloom that sinks down on me every now and then. I had hoped to be two weeks ahead with blog posts before my surgery, but when my computer died, I lost one of those weeks and was only able to get one week ahead. I know you guys aren't hanging around with baited breath waiting for me to update, but keeping this place lively is important to me, so hopefully I can get back to my regularly scheduled blogging. But for now, I'm just taking it easy. Thanks for all of your love and support!