A VISIT TO: Flower Child Vintage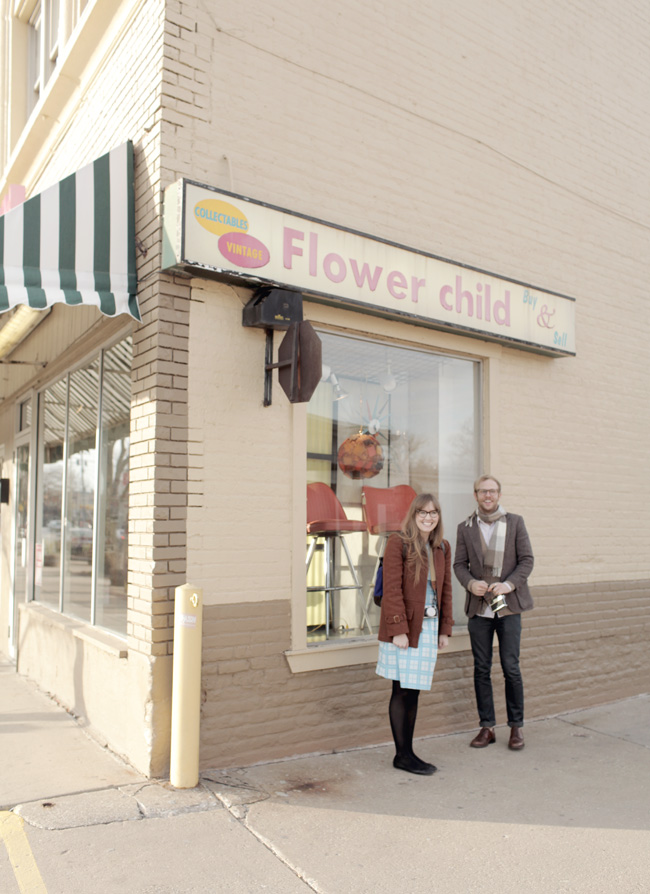 In the great land of West Cleveland lies a treasure trove of vintage at an endlessly kitschy store called Flower Child Vintage. I stopped there a while back with Allie and Kyle to check out everything its great depths has to offer. It was my first visit, though certainly not my last! I didn't even get a good look at half of the goodies, but I made sure not to leave empty handed. Out of all the amazing vintage goodies, I left with only this little brooch. But like I said- I'll be back, Flower Child!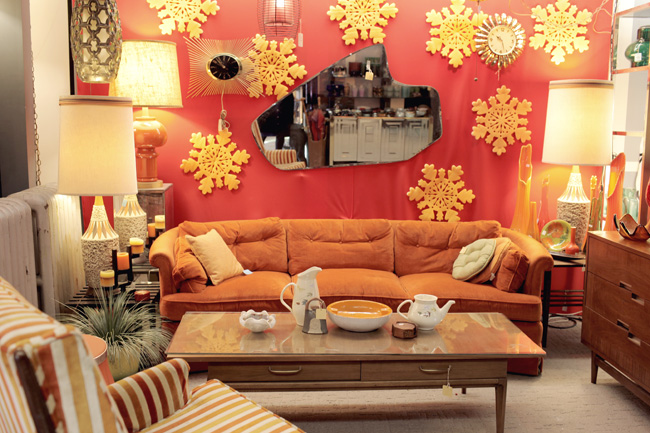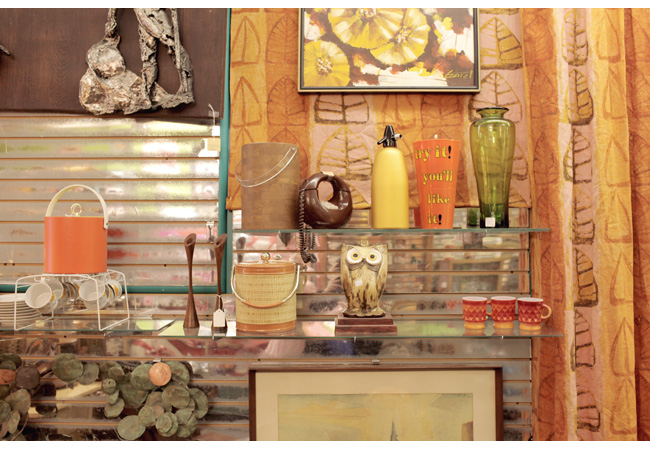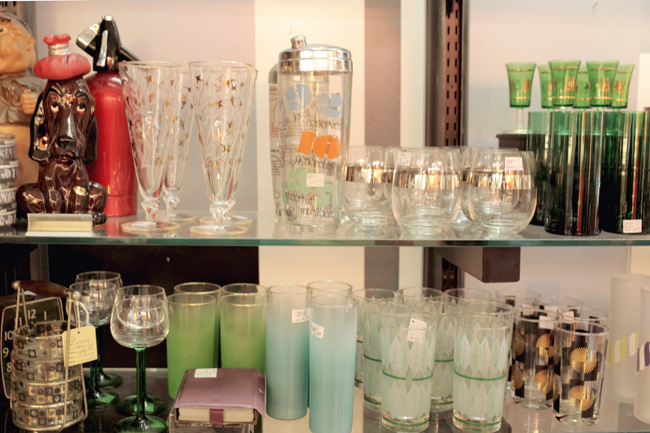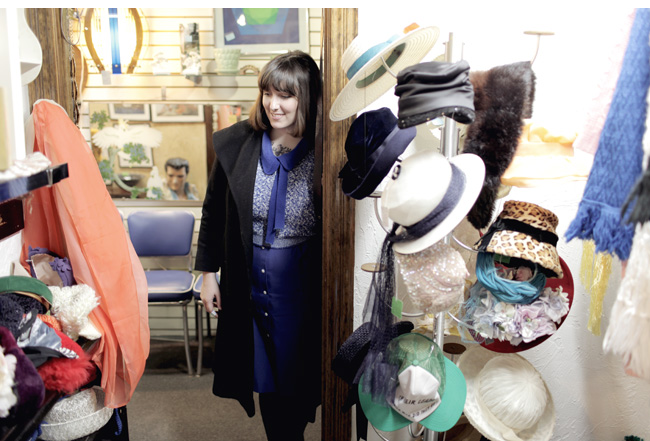 The first floor of Flower Child is filled with furniture, housewares, and some fashion accessories, like hats and jewelry. The selection is really nice, and you'll find a good mix of kitschy and classic vintage pieces. But don't leave before you discover the basement! It's like a whole 'nother store down there filled with home accessories, textiles, records, and clothes! In fact, I could spend hours down there looking through all of the booths of vintage clothes.
It's a little too easy to become overwhelmed at Flower Child, since everything is so segregated, and the individual booths in the basement aren't organized very well. The prices aren't cheap, so I wish they presented things a bit better. I think everything is so chaotic because the vendors control each booth (they do consignment), but it sure would be nice if the clothing was organized a bit better. I like to know what I'm looking at. Though, if adventure is your thing, then you'll love shopping the basement at Flower Child!
If you're ever passing through Northeast Ohio, be sure to stop at Flower Child, and if you're up for swinging down to Akron, don't miss The Bomb Shelter (which also houses Violet Velvet) or The Hidden Pearl in Cuyahoga Falls!