Style Icon: SANDIE SHAW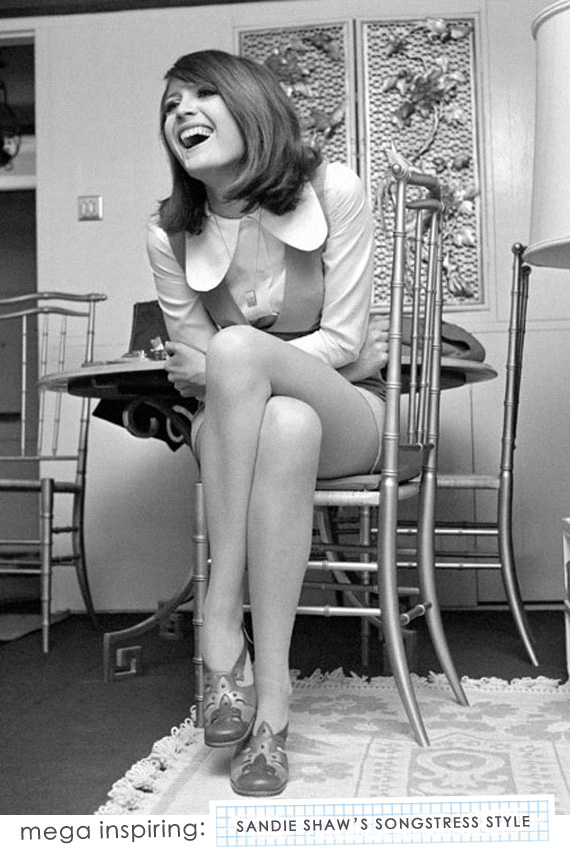 It seems like in the '60s it was fashionable to be French or bohemian. Or, even better- both! Sandie Shaw is an English pop singer who emerged in the '60s, sometimes singing French songs and almost always prancing about like a bohemian with her bare feet. Funny enough, while she was known for her bare footed performances, Sandie Shaw recently underwent surgery to beautify her feet, which she admitted she had always hated! Well, there ya go. Even the most admired people have something about themselves they want to change- and what a surprise when it's their most famous feature!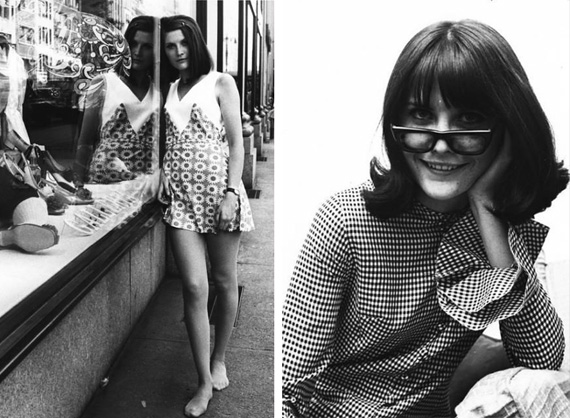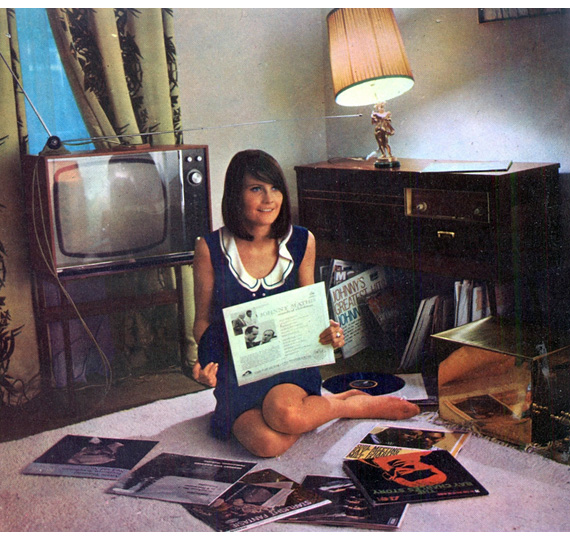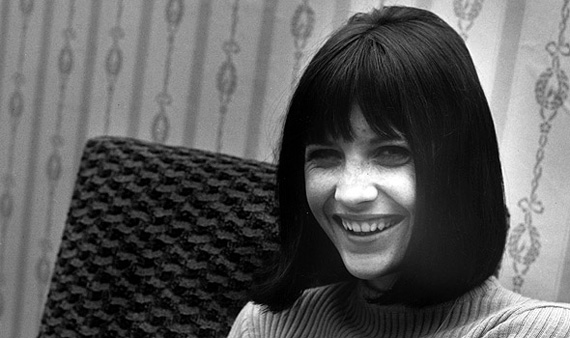 Well, I'm not much of a foot person. I can't stand mine to be touched, and it's always creepy to see that someone with a foot-fetish has favorited all of the photos of my feet on Flickr. (There's one way to get bloggers to stop taking feet pictures!) But I do think that Sandie Shaw had great style in the '60s. Totally casual with a mod flair, it's definitely a look that would be easy to emulate today. My personal favorite ensemble I found from '60s Sandie is the photo below with checked cigarette trousers and a comfy turtleneck. Perfect!