VINTAGE HOMES | Pops of Color of White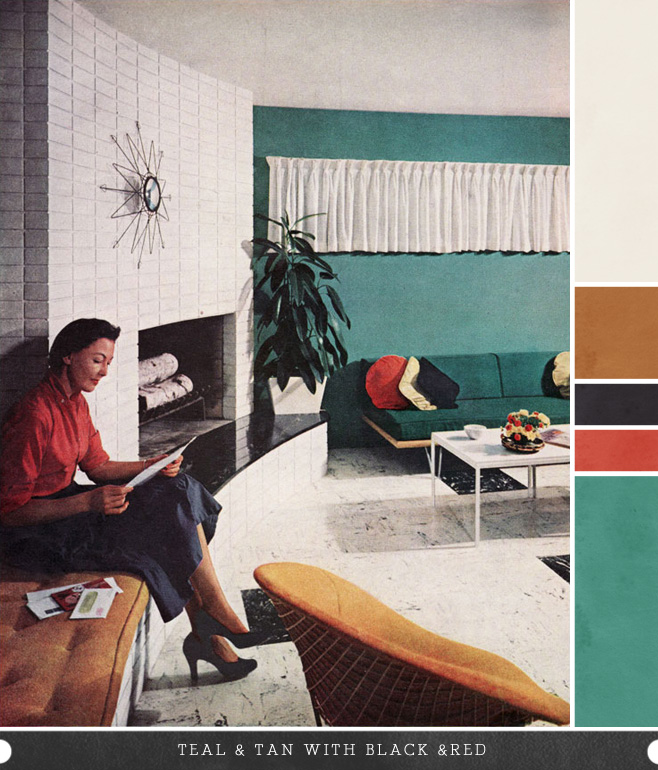 By now, you've probably noticed the trend towards white walls in interiors these days. Especially in the homes of bloggers, eh? But this Scandinavian influence is certainly nothing new. American mid-century homes often used this clean style as a backdrop for simple furniture and bright artwork and textiles. I'm kind of missing the white walls of our apartment, so we've been considering brightening up a space or two in our home with a coat of white on the walls. I really love balancing whites with warm neutrals and bold colors, and these vintage homes have done just that. Too bad Phil wouldn't agree to purple carpet!
Public domain images link directly to where I originally found them.