Guest Bartender Makes: A CEASAR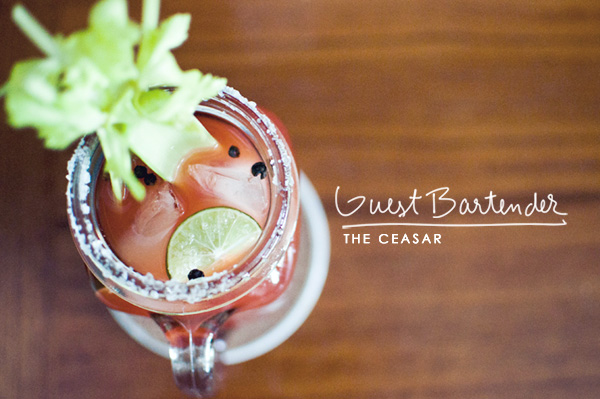 This week we have another vintage-loving mama here to share with us a very Canadian cocktail- The Ceasar. I'm really curious to try this one, because I'm a big fan of tomato and spice. Be sure to visit Jill's newly redesigned website, Lune Vintage, and check out the fabulous vintage stock she has for sale too!
"I have a few go to cocktails, but my favorite evening starter is the Caesar! It's also a Canadian invented cocktail. Consider it a Bloody Mary with a delicious twist. Can you guess what the secret ingredient is? Well it's clam juice of course!"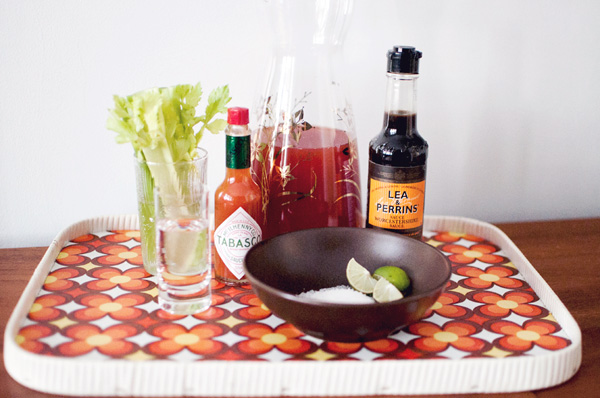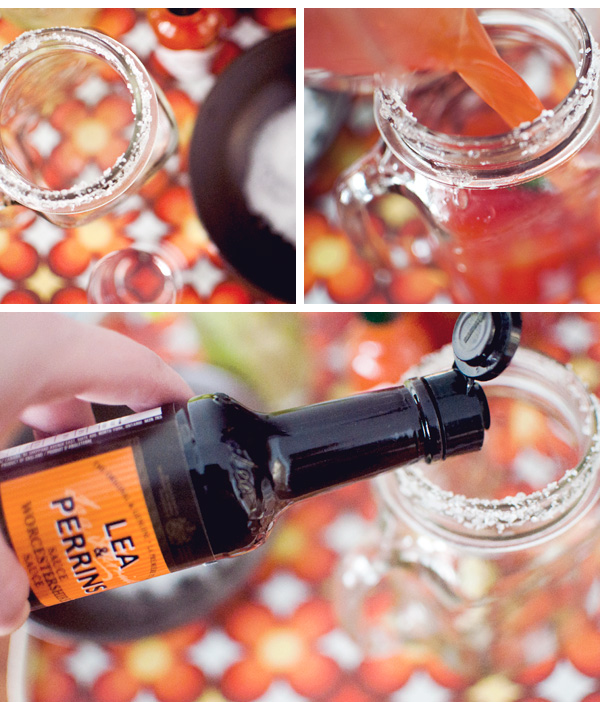 "The main ingredient you will need to make the perfect Canadian Caesar is Mott's Clamato juice. Since we're adding our own spice in this recipe  I'd recommend using the original version but it also comes in extra spicy and with horseradish."
4 oz clamato juice
1 to 1 1/2 oz. vodka
sea salt
peppercorns
Tabasco sauce
Worcestershire sauce
celery garnish
lime wedges
ice

"Start off by preparing your glass. Run a slice of lime along the rim (I love using mason jars) and pounce it in some sea salt. Squeeze another lime wedge into the glass and add 4 dashes of Worcestershire sauce and 2 dashes of Tabasco sauce. Fill the glass with ice and add the vodka and clamato juice. Stir up the mixture with a celery stick and add a pinch of peppercorns and salt to the top. There you have it, a classic Canadian drink to start your night off with a kick. Try it, you'll love it!"
Thanks for sharing, Jill!